Use of mobile platforms in logistics centres
What are mobile platforms?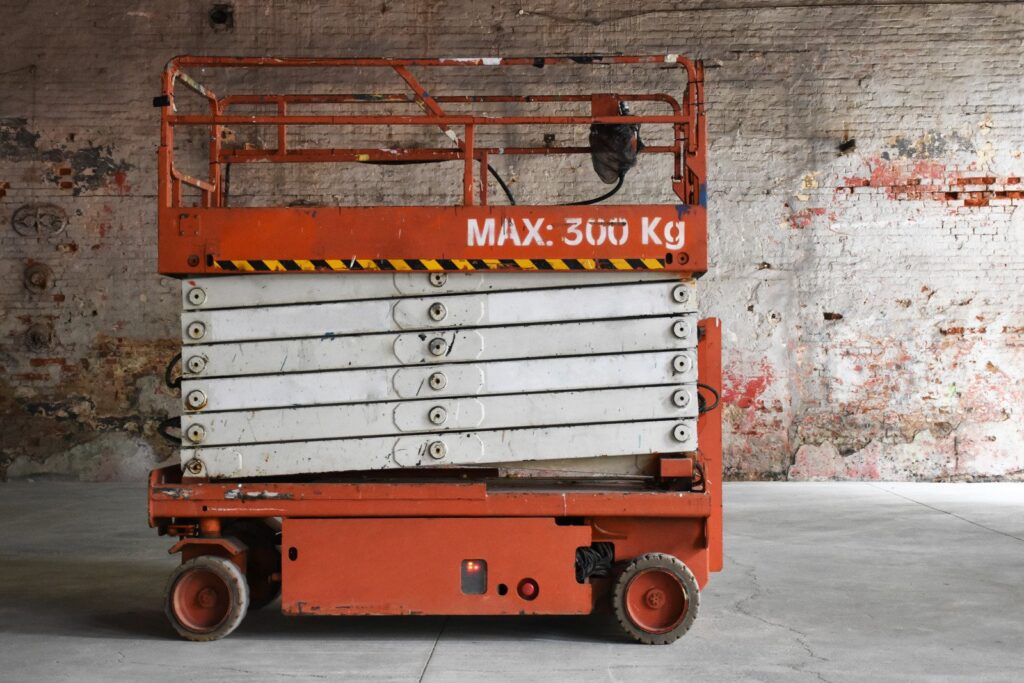 Mobile platforms are equipment that are used in many different industries to work at height. They are simple to use, easily accessible and have a variety of designs allowing us to choose the model that is most suitable for us. In logistics centres, mobile platforms are very popular and extremely useful for working at height. They facilitate work, making it more efficient and also faster.
Escalators are used in logistics centres mainly for work such as:
inventory,
rearrangement of equipment in the logistics centre,
maintenance work.
In logistics centres, stocktakes are carried out in different time frames. The mobile platforms help to reduce the length of the inventory even to one day. As a result, we can opt for short-term rentals instead of long-term rentals, thus reducing costs.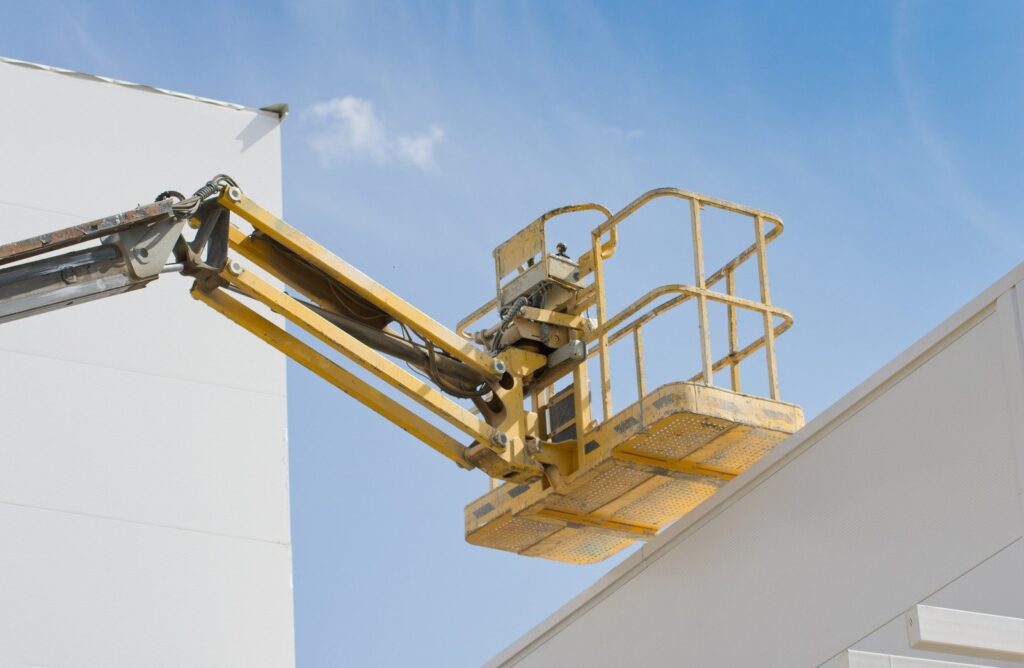 Types of mobile platforms in logistics centres
Lifters with electric drive are used in logistics centres because they have non-emitting, quiet motors with capacious batteries, which allows for long operating times. Equipment with such a drive is most often chosen due to the fact that logistics centres are enclosed spaces.
The most popular model of mobile platforms are scissor lifts, mast lifts and, when the ability to swing over obstacles is required, telescopic lifts are the most common choice.
We distinguish between lifts:
| | |
| --- | --- |
| Types | Description |
| Mast lifts | They have a vertical mast that has the possibility of breaking to increase its lateral reach. This type of mobile platform is small in size, which guarantees that it can be moved without collision. By using it, a high level of comfort is ensured even when the platform is raised, which improves the execution of the work; |
| Telescopic handlers | They are popular because of their ability to swing very vertically. They have a structure that sets them apart from other lifts, as their structure allows the basket to be raised to the required height with precision, safety and efficiency. In addition, they allow for pivoting at sharp angles; |
| Scissor lifts | They are characterised by large platforms and high lifting capacity. Fitted with wheels, they allow the position of the platform to be changed - lifting up or down. The platform at the top of the platform is fenced with barriers to ensure safety. Through their capabilities, we can work both against walls and in areas where there is no wall environment. |
Advantages of mobile platforms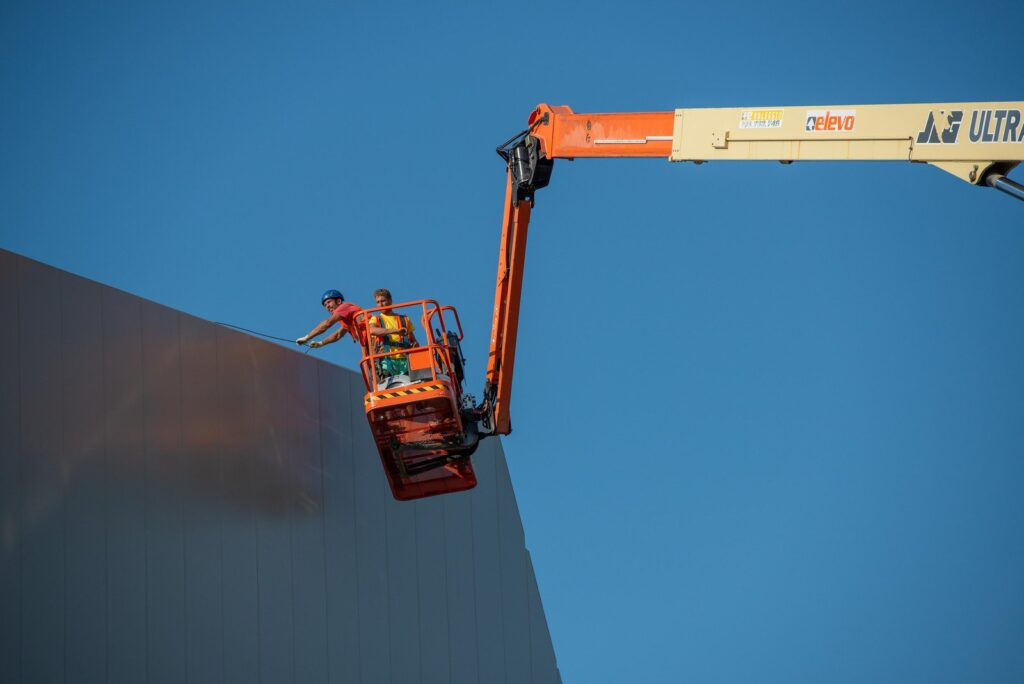 Mobile platforms are an excellent choice if you are looking for a lift that is suitable for smaller areas. They do not work well on difficult surfaces, but only on even and smooth surfaces, - which should not be a problem in logistics centres.
In addition, if the appropriate personal protective equipment is provided, they are the safest machine to use.
Questions and answers
What is the most common type of lift used in logistics centres?

The most common type of mobile platform in logistics centres is the scissor lift. It is characterised by its construction, i.e. levers that lift the platform. Mast and telescopic lifts are also used.
What type of lift to choose for a logistics centre?

For logistics centres, it is best to choose a platform with an electric drive. They are low-emission and do not emit exhaust fumes.
What to look for when choosing a lift?

When choosing a mobile platform, it is important to consider the type of drive and the capacity of the battery. It is worth considering what you will need it for and choosing a specific device on this basis.