First aid course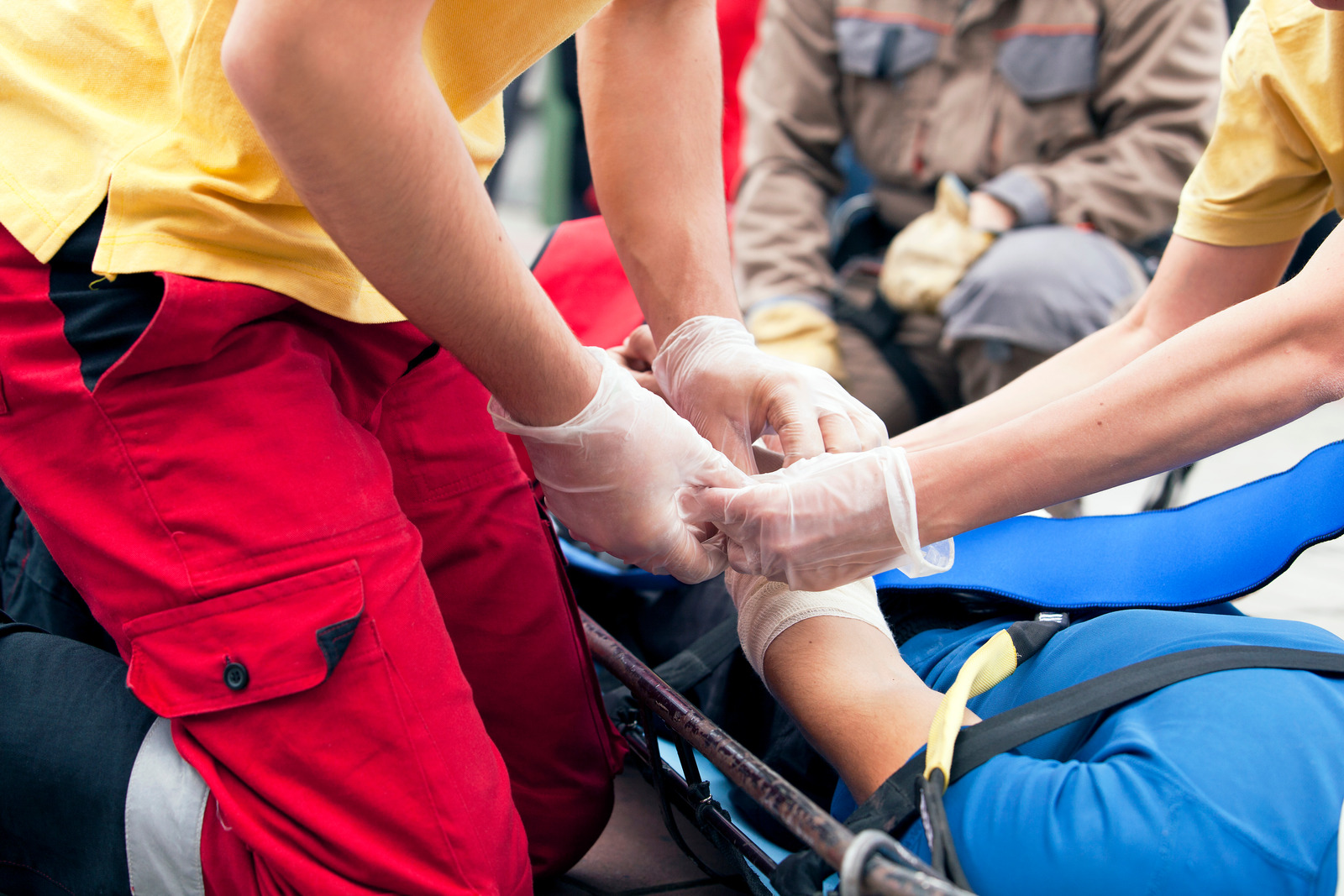 We offer first aid courses that will demonstrate first aid in both theory and practice. The skills acquired in the course, will enable you to discharge your responsibilities in terms of the need for first aid.
First aid is the action that aims to save a human life until emergency medical services arrive. It prevents further exposure of the victim to danger and the development of serious complications. It is effective when given immediately or as soon as possible after the incident. First aid can be given to an injured person by anyone who is nearby at the time. This skill is basic and also very important. In an emergency, it can save lives. Come along to our first aid courses.
First aid training
Our courses are perfect if you want to train your employees. ERGON Personnel Training Center offers professional training in "Life and Health First Aid". We have many years of experience and our instructors are available to the trainees throughout the course. Our staff are suitably qualified to provide thorough training. A feature of our qualification courses is their flexibility, which provides the opportunity to adapt them to specific training needs. It is possible to choose a convenient date. We have fully equipped training rooms, resuscitation manikins, training equipment and other accessories to ensure effective training. Our courses are held all over Poland, e.g. in Warsaw, Krakow, Poznań, Łódź, Gdańsk, Lublin, Bydgoszcz, Szczecin. The courses we offer consist of two parts: theoretical and practical.
During the theoretical part, the following topics are discussed:
Legal aspects in first aid;
evacuation of injured persons;
emergency numbers and how to properly call and notify the emergency services;
securing the accident scene;
the steps needed to treat different types of injuries such as bleeding, fracture, burn, frostbite, foreign body in wound, head, abdominal or chest trauma;
cardiopulmonary resuscitation, how to perform cardiac massage and artificial respiration in adults as well as children;
assessment of vital functions in injured persons;
actions necessary in life and health-threatening situations such as: epilepsy attack, choking, poisoning, heart attack, fainting, electrocution or lightning.
The practical part includes: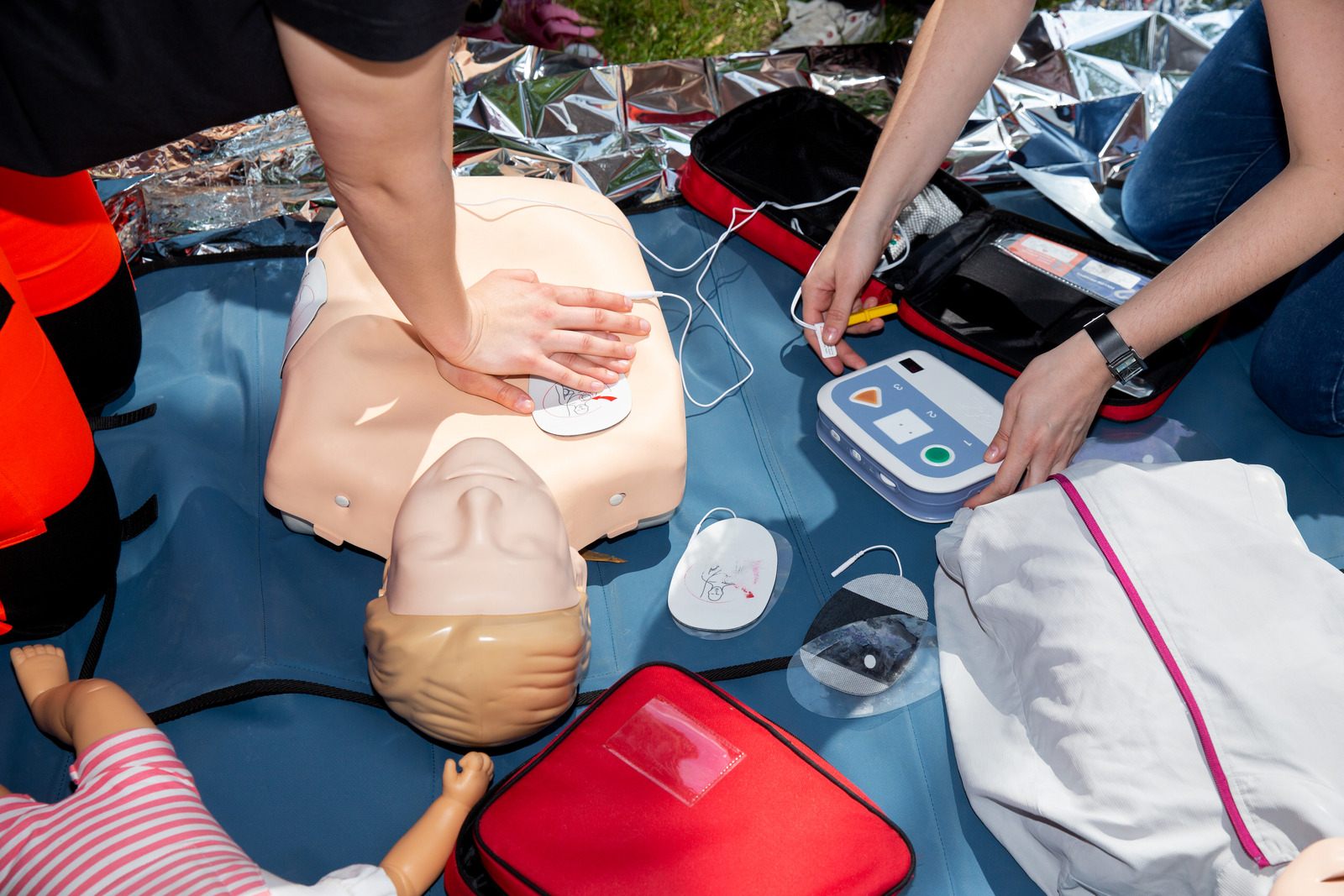 criteria for the selection and evacuation of casualties;
drills in positioning a casualty in the safe side position;
principles of cardiopulmonary resuscitation - cardiac massage and artificial respiration;
rules of action with a victim involved in a traffic accident;
behavioural criteria for suspected spinal injury;
dealing with life-threatening situations such as drowning, electrocution or lightning, fainting, epilepsy, choking.
Forms of first aid training available to you
'Life and health first aid' training is available in two forms:
| | |
| --- | --- |
| Course formats | Definition |
| Open | They are available to any interested person, including those who want to gain skills and knowledge in a particular subject on their own. |
| Closed | They are dedicated to groups. They are courses that have been organised by employers or institutions. |
Where can you find us?
We would like to invite you to 'First Aid' training at ERGON. These are classes that are permanently on offer. We conduct training courses all over the country, including in Warsaw, Krakow, Katowice, Bydgoszcz, Gdańsk, Toruń, Łódź, Poznań and Lublin. In the case of closed courses, we are able to travel and conduct them anywhere in Poland. Just call us and ask about available dates. The price is set individually depending on the number of people. For larger groups there is the possibility of discounts. We invite you to enrol and participate in our training courses!
The following actions should be taken when administering first aid:
assess the situation and ensure safe conditions for providing assistance;
determine whether the victim is conscious;
restore airway patency and determine vital signs;
call an ambulance or other special services;
start CPR;
carefully examine the casualty and take appropriate action in the event of bleeding, trauma, poisoning or other life-threatening conditions;
place the victim in the lateral safety position;
continuously monitor the victim's condition and provide psychological support.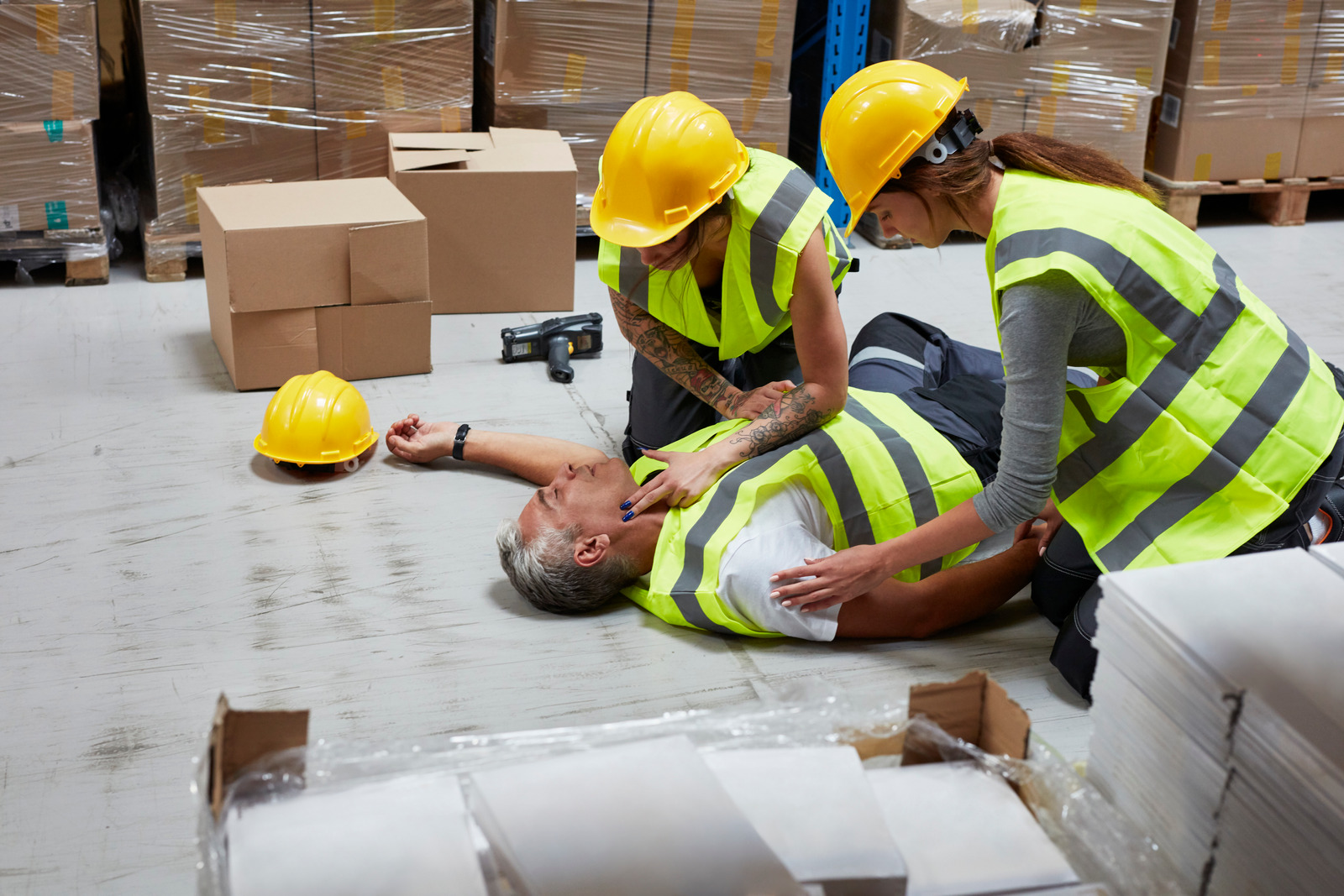 Workplace and first aid
The admission of a person to work is linked to a number of obligations that employers must fulfil in order to ensure that work is safe in all respects. According to the Labour Code, every employer in a given workplace has the task of providing a first-aid kit and designating a person from among the employees who would be responsible for providing first aid. According to the regulations, the employer is obliged to provide all first-aid, fire-fighting and evacuation measures and to guarantee contact with fire protection and emergency medical services and with external services that are specifically specialised in first aid.
It is important that every workplace has a person who is suitably qualified to administer first aid. You need to have the right skills to respond adequately to various life and health emergencies such as bleeding, fracture, fainting, burns, frostbite or any other type of injury that may occur on the job. Also, knowledge of CPR, artificial respiration or the safe side position is crucial when saving lives. The necessary knowledge and skills can be acquired in first aid training courses run by our company.
We also welcome training courses in occupational health and safety (initial and periodic) and fire safety. Please do not hesitate to contact us if you have any questions.