TDT certification course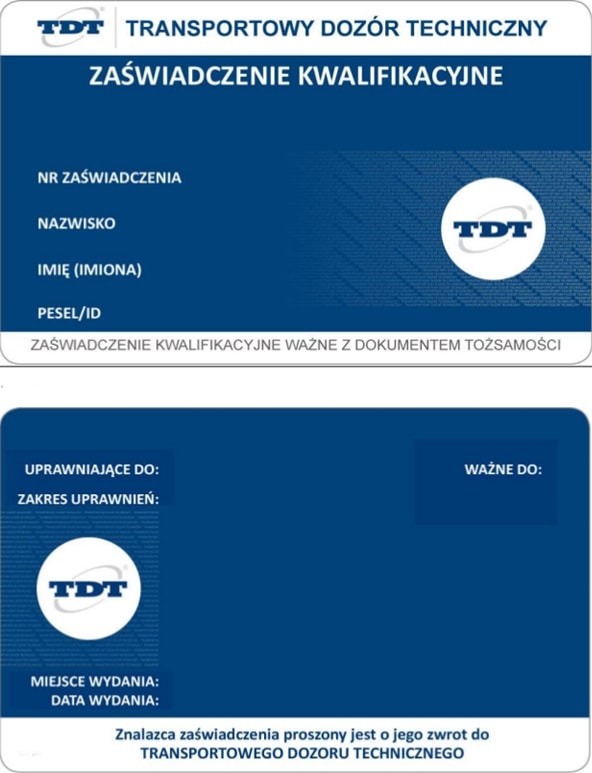 We provide professional training courses for employees nationwide. Our company offers professional courses that will allow you to obtain entitlements Transport Technical Supervision and, in the next step, start working as an operator of equipment requiring this authorisation.
What is TDT?
Transportowy Dozór Techniczny (abbreviated as TDT) is a technical supervision unit that was established under the Act of 21 December 2000 on technical supervision. It is an amalgamation of the Shipping Technical Supervision and the Railway Technical Supervision. The main tasks of the TDT include, inter alia: issuing a certificate of approval of a vehicle for the carriage of dangerous goods; verifying that the equipment and conditions of vehicle inspection stations comply with the requirements of regulatory provisions; carrying out activities related to the approval of vehicles. The Transport Technical Supervision also conducts examinations authorising the performance of the above-mentioned tasks.
The TDT carries out tasks in the following stages: design, manufacture, repair, modernisation, marketing and operation. Transport Technical Inspection covers equipment such as: pressure equipment, specialised continuous and materials handling equipment, for the transport of dangerous goods, storage tanks, rope handling equipment, NO equipment, pipelines, fuel vapour recovery and materials handling equipment. Material handling equipment subject to TDT includes: overhead cranes, platforms, forklift trucks, railway vehicle cranes. 
TDT training - offer
Only well-qualified and professional employees are a guarantee of a well-functioning workplace. It is the people working in a company who create its image and stature, which has an impact on increasing profits. To achieve this, it is worth investing in and systematically improving the qualifications of your employees. Also, all kinds of equipment that are subject to technical supervision require the people using it to have the right qualifications. Only a qualified person is authorised to repair, manufacture and operate technical equipment. For this reason, we have created courses that are ideal for people who want to acquire the qualifications needed to do a specific job.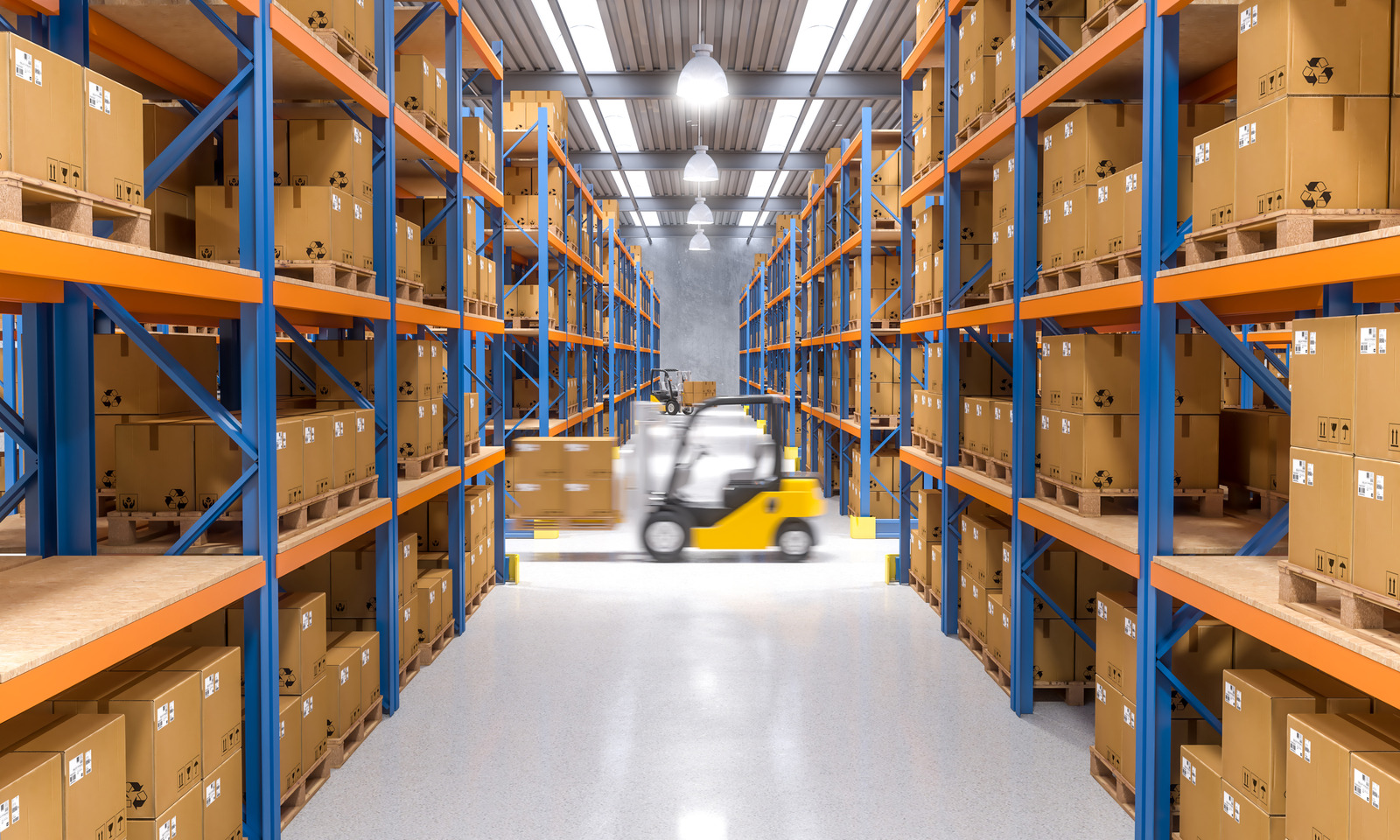 Requirements for candidates
To be eligible for the TDT course, you must first of all be over 18, have at least an elementary education and have completed the applications correctly. You should also not have any health contraindications to the profession.
Why choose us?
Our training courses are distinguished by the fact that we employ highly qualified instructors who teach based on programmes developed in collaboration with the licensing authorities. Each participant receives access to training materials, as well as professional support. We provide comprehensive training through theoretical classes that impart knowledge and practical classes that allow participants to assimilate the information.
Topics covered in the lectures include:  
safe maintenance and operation of equipment: pressurised, transport and storage of dangerous goods, continuous transport, pressurised feeding of liquid concrete;
operating a vehicle inspection station;
empowering establishments;
technical testing of vehicles;
descriptions and markings on transport tanks and certification.
The classes also cover how to operate compressed natural gas filling stations and how to fill portable pressure vessels with compressed and liquefied gas. The price of the classes is set individually depending on the number of people, with attractive discounts for larger groups. We are also prepared to negotiate. For more information or questions, please contact us.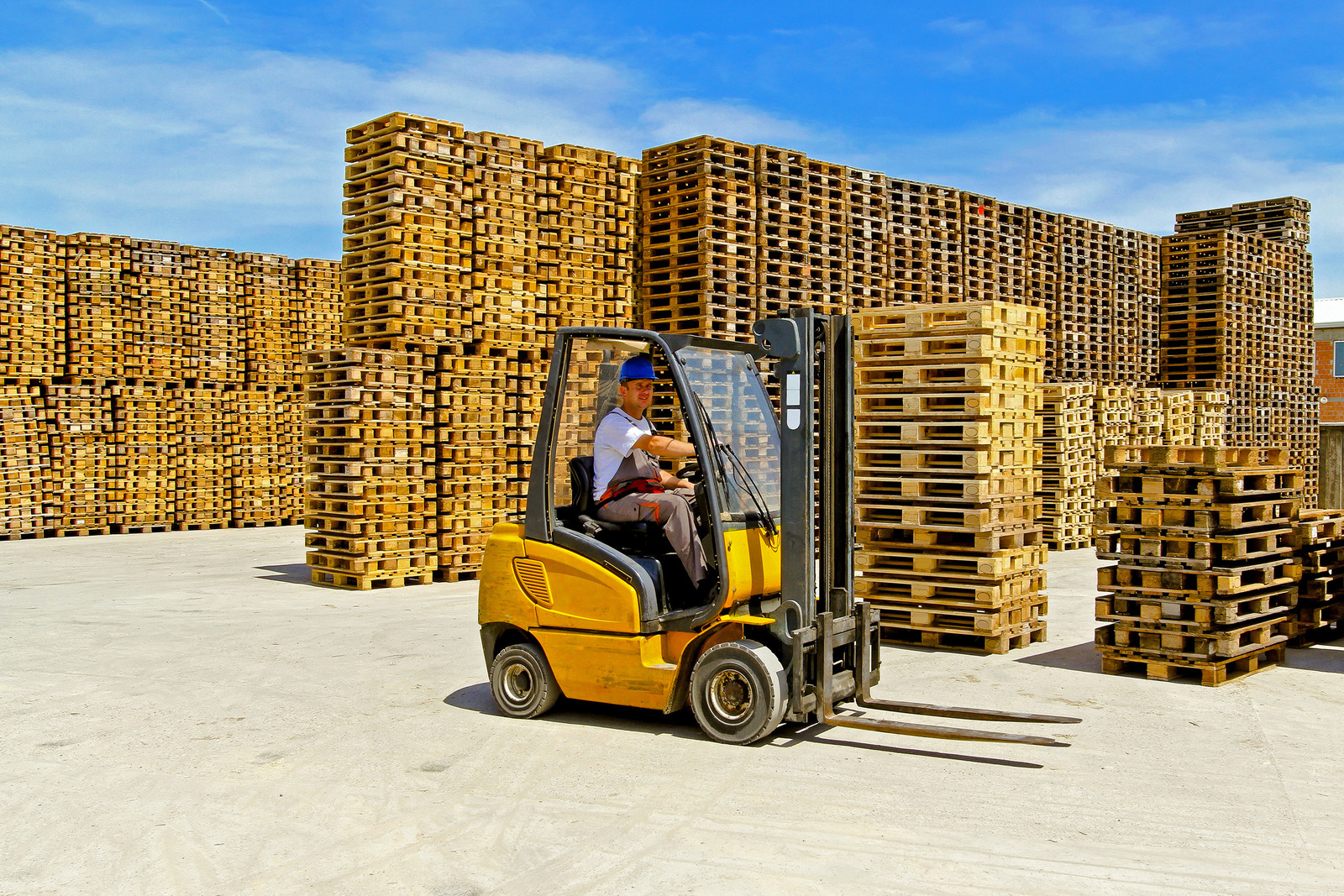 Form of classes
| | |
| --- | --- |
| Form | For whom? |
| Open | They are intended for all interested persons and are carried out according to the schedule posted on our website. |
| Closed | Designed for groups formed by employers or institutions, they are available both in our branches but also anywhere in Poland - we can easily travel. |
TDT permissions
TDT authorisations are issued to domestic and foreign companies. Only entities holding such authorisations can manufacture, repair and modernise technical equipment and materials and components used for these purposes. They are issued in the form of an administrative decision when the applicant meets the requirements stipulated in Article 9(2) of the Technical Supervision Act, such as:
has introduced appropriate production, repair or upgrading technology;
has equipment for production, repair and modernisation;
gives employment to staff with the appropriate qualifications as specified in the individual regulations;
quality control is organised;
is able to carry out destructive and non-destructive testing of manufactured, upgraded or repaired technical equipment in its laboratory or in a laboratory approved by the relevant technical inspection body.
You are more than welcome to contact us and sign up for training!