Onshore and offshore training - get certified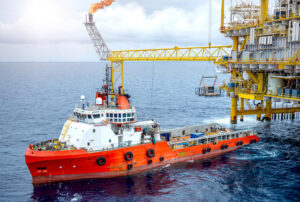 The company "ERGON" provides courses and training throughout the country and our qualification certificates are recognised by employers in the countries of the European Union.
We offer offshore and onshore training in the onshore and offshore exploration and production industry. Start your international career with the tools used in offshore and onshore platforms.
What the training looks like
Training at our training centre is provided by industrial climbers, divers, operators, maintainers and other specialists who are essential for such specialised training. Classes are conducted in theoretical and practical form under the guidance of our instructors.
During the classes at our centre you will learn about, amongst other things:
hierarchy of applicable legal norms
functioning of industrial organisations
likelihood and prevention of risks
procedures at work and Health and Safety
drilling and extraction platforms
extraction of raw material deposits
wearing life jackets correctly
use of basic tools
fire-fighting systems and agents
safe helicopter travel and lowering in the event of an emergency.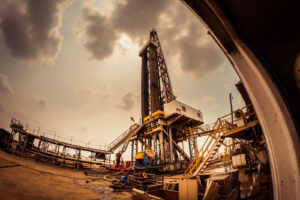 Post-training work
After completing offshore and/or onshore training, the participant will be able to carry out jobs such as:
oil extraction at the bottom of the sea
exploration for raw materials on land and under water
operating and working on an oil rig.
Certificate
At the end of the training, the participant will receive a certificate approved by the international organisation OPITO. The certificate obtained gives the entitlement to work on offshore and onshore installations.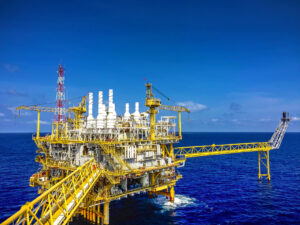 Other vocational courses conducted at our training centre include:
course for painter-sanders
telescopic handler operator course
crane operator course
forklift maintenance course.
Questions and answers
What is the difference between offshore and onshore?

Offshore refers to work carried out underwater and onshore refers to work on land.
What raw materials can be extracted at the bottom of the sea?

Mainly oil and gas production.
Who is the certification body for offshore training?

The certificate of completion of the offshore course is issued by the international organisation OPITO.