Course for stationary and mast mobile platforms - maintenance
The course is a preparation for obtaining qualifications in the profession of a conservator of handling equipment. Applies to movable platforms of the "KP" category - masted and stationary. Owning UDT qualifications in this regard, it is possible to carry out repairs, maintenance works and compulsory inspections of these devices in accordance with the manufacturer's instructions. Maintenance technicians with UDT qualifications are specialists who are wanted to work in, among others, construction, transport and repair companies, in warehouses.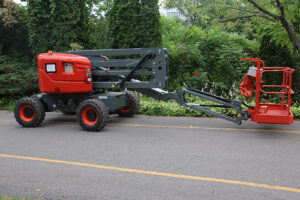 Detailed information on the mast and stationary platform course
The training program is designed to convey maximum theoretical and practical knowledge. Practical classes are an integral part of it, during which instructors teach students how to maintain devices in accordance with their individual needs.
Participants are given between 38 and 96 hours of instruction, during which they are introduced to the topics necessary to pass the state exam. The information covers, among other things, the construction of stationary and mast platforms, how they work, methods of rectifying the most common faults, cleaning platforms, using instructions and technical documentation. They will also learn about the maintainer's responsibilities under the regulations Health and Safety and the Technical Supervision Act.
Practical information:
When the classes start: the current schedule is published on the website www.platformaedukacji.pl.
Where are the classes held? Lectures are held at the Center's headquarters in Warsaw or at one of its branches throughout Poland. Participants can also use maneuvering areas with equipment provided by the Center.
Who can attend: the courses are intended for people who are 18 years of age or older, have at least basic education and are in a state of health that allows them to work in the profession.
How to sign up for classes: you can book a place on a selected course on the website www.platformaedukacji.pl.
Training for companies: at the request of business customers, we can organize a UDT maintenance course for company employees. Please contact us by phone or e-mail for details.
UDT exam and qualifications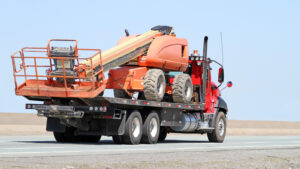 Course for mobile platforms stationary and mast-mounted is completed with an examination conducted by the Office of Technical Transport. Participants do not have to register for the exam - we do it on their behalf and we also deal with other organizational matters. The exam is conducted close to the date of the training. It consists of a theoretical and practical part, during which you must demonstrate knowledge of the construction of the device, regulations, as well as the ability to carry out repairs and maintenance.
UDT authorization in the field of maintenance is granted for 5 years. They have the form of a plastic card that should be used when taking up employment in the profession, as well as when providing services as a company.
Conservators of handling equipment can work on their own or on a full-time basis, performing mandatory technical inspections, maintaining equipment documentation, and removing current faults.