Pressure equipment - portable vessels - cylinders (oxygen, nitrogen, argon, hydrogen, air)
What is a portable tank?
Usually by portable tank we mean devices such as:
fire extinguisher container for the extinguishing agent,
breathing apparatus cylinder,
cylinder of diving apparatus
the tank of a special device.
Information on technical gases
Everyone at school has an idea of the existence of gases, but how do we obtain them, what do they serve us for? Through cryogenic separation and separation of liquefied air, often separation with membranes or selective absorption, we can obtain gases such as oxygen, nitrogen, argon and air. In chemical processes, we obtain hydrogen and nitrogen oxides. Gases are divided into categories. Which ones?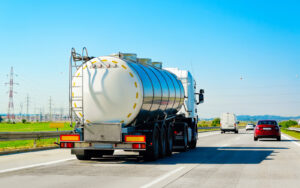 Compressed - used in industry and services
Liquid and flammable - support the flame and provide heat
Medical - for anaesthesiology, disease diagnosis and prevention
Praca związana z gazami wymaga uprawnień i odpowiednich kwalifikacji! Jest to praca niebezpieczna i wymaga niestandardowych rozwiązań technicznych w operowaniu butlami. Wszelkie czynności wymagają znajomości zasad Health and Safety i szczególnej ostrożności. Dzięki rozporządzeniom i normom wiemy, jak postępować z butlami, gdyż jest to dokładnie określone w tego typu dokumentach. Względy bezpieczeństwa nakazują przetrzymywanie butli z gazami poza obrębem stanowiska pracy oraz doprowadzenie gazu do miejsca pracy za pomocą specjalnych magistral rurkowych wykonanych z odpowiednich tworzyw, szczelnie połączonych. Koniecznymi elementami sieci gazowych, które odpowiadają za bezpieczeństwo pracy z gazami palnymi i wybuchowymi, są bezpieczniki gazowe. To one chronią zdrowie i życie pracowników. Zawór zwrotny bezpieczeństwa sprawia, że przepływ gazu ma właściwy kierunek, natomiast szybkozłącza umożliwiają szybkie, szczelne połączenia. Urządzenia lub systemy wykrywania i ostrzegania o występowaniu zagrożenia skutkującego zatruciem, pożarem lub wybuchem są niezbędne na stanowisku pracy, one odpowiadają za największe bezpieczeństwo pracowników.
Purpose of portable tanks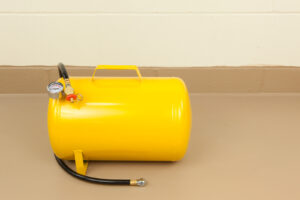 Cylinders with nitrogen, oxygen, argon, hydrogen and air are used, for example, in the welding and food industries. In addition, they have many applications and are used at various stages of work, e.g. in plastics production, furnace firing.
Liquid nitrogen is used for freezing, thus serving in the construction industry to stabilise the ground. In addition, it is used in fire-fighting operations. As a rule, gases are used to shape plastic products or for leak testing of pressure installations.
Distribution:
Argon - argon distribution is most often needed in the metallurgical or electronic industries. Argon is the base for shielding gas mixtures. It is a noble gas, chemically inert, colourless and odourless. It has a higher compressibility compared to perfect gas. A cylinder of argon at 200 bar holds 7% more of this gas.
Nitrogen - it is used in industry, in the food industry (packaging, freezing, refrigeration) and in research work. It is colourless, odourless and tasteless, and non-flammable, but it suppresses the combustion process.In high concentrations, it can have a suffocating effect. Below 196°C, it changes its state to liquid. Remember to observe safety precautions when distributing nitrogen and in its subsequent use!
Remember, to be able to work with cylinders it is essential to enrol on a course and get the required entitlements. Safety at work is a priority.