Telescopic loaders course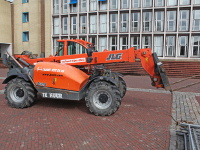 We invite you to take courses on a telescopic loader to ERGON Personnel Training Center!
By choosing our charger courses, you get the assurance of professional training under the guidance of experienced instructors to obtain UDT qualifications it was even simpler. At the same time, the price of our classes should also arouse your interest - all trainings at ODK ERGON are distinguished by attractive, affordable fees.
Application
A telescopic loader is a specialized forklift, a loader with a variable reach, which is commonly used on construction sites and in other places where it is necessary to carry out transport work in a fast and efficient manner. Trolleys are used, among others, in works related to the construction of roads, bridges, viaducts, and steel structures.
Purpose of the training
The course for telescopic loaders was developed especially for those who want to apply for the qualifications necessary to work as an operator of lorry trucks with telescopic booms in category I WJO (specialized forklift).
Our training will help you learn to use devices from manufacturers such as: Manitou, Merlo, New Holland, Dieci, JCB and Case and others commonly used in workplaces.
The loader courses conducted by us consist of theoretical and practical parts, which together comprehensively prepare the participant to work as a device operator and use its accessories.
The course for telescopic loaders (loaders with variable reach) ends with the state examination before the committee of the Office of Technical Inspection. After passing the exam, the participants receive the appropriate permissions and the operator's ID. They are valid indefinitely in Poland and the European Union countries.
Schedule
The telehandler course covers all the essential information and skills required for the position of equipment operator. Classes are based on a programme agreed with the UDT and consist of a theoretical and a practical part.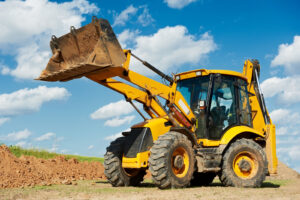 These are mainly:
types of trucks and their construction
basic information in the field of cargo science
technical supervision of the device
using additional trolley accessories
Necessary activities while operating the device before, during and after work
classes on the construction and operation of gas cylinders
health and safety news
practical classes with telescopic carts
In our Center, we place emphasis on the fact that the classes are always interesting for participants and provide them with a full range of knowledge and skills necessary in their daily work. We employ experienced instructors and have modern educational facilities, which means that learning with us is always a good investment in expanding your competences.
Admission conditions
To qualify for a telescopic handler course, the following requirements must be met:
have at least primary education
be 18 years of age or older
do not have any health contraindications to perform the profession of the device operator
The price list of classes depends on the number of enrolled people. We provide attractive discounts for larger groups. For information on prices, please contact our company and we will present a detailed cost estimate for the service.
Classes are conducted at our headquarters in the city of Warsaw, as well as in our regional centers. We are also able to organize classes with transport to the client. At the same time, we can adjust the thematic scope of the classes specifically to your requirements.
As a company with many years of experience in the field of training, we know what our clients need, which is why we give you access to modern education at affordable prices. We are able to adapt individually to your needs, also in terms of the place and time of classes in the form of closed classes. If you have any questions, we will try to answer them as soon as possible.
We encourage you to sign up for the telescopic loader course at ODK ERGON!