Maintenance of hoists for lifting loads
You will get the qualifications:
UDT authorisation for the maintenance of hoisting cranes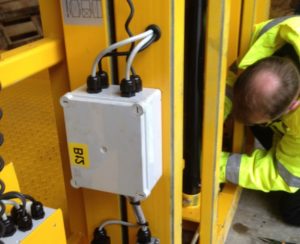 ERGON Personnel Training Center invites you to take advantage of our training offer on handling equipment (UTB) - lifting jacks!
Transport equipment such as jacks for lifting loads, including vehicles, are in many workplaces, including garages, warehouses, logistics centres and manufacturing plants. Those handling the above-mentioned equipment, as well as maintaining it, should have the right training for this type of work.
At our ERGON Centre, we provide comprehensive courses in this area. Our classes address the topics of theory as well as practice related to the operation and maintenance of pallet trucks, warehouse trucks and table lifts.
During the training sessions, the following topics are discussed: the following topics:
information on hoists for lifting loads, vehicles, including technical characteristics, application, construction, maintenance and repair, as well as rules for correct operation
information on technical supervision of the listed equipment, including regulations, technical tests, documentation
responsibilities of the equipment maintainer
information on the qualifications needed to operate the equipment
Health and Safety and first aid in accidents
The course duration is 48-88 teaching hours.
The ERGON Centre can tailor the scope of training for pallet trucks, warehouse trucks and table lifts to suit individual customer needs.
We encourage you to choose our educational services at the ERGON Personnel Development Centre!