Training as operator and maintainer of tower and high-speed cranes
Tower and high-speed cranes - vocational training
As experienced trainers, we have been operating in the market for more than 15 years. Our employees are experienced operators and maintainers of tower cranes, high-speed cranes and many others. We have been cooperating with the Office of Technical Inspection for many years. The programmes of our courses are regularly updated and comply with legal regulations.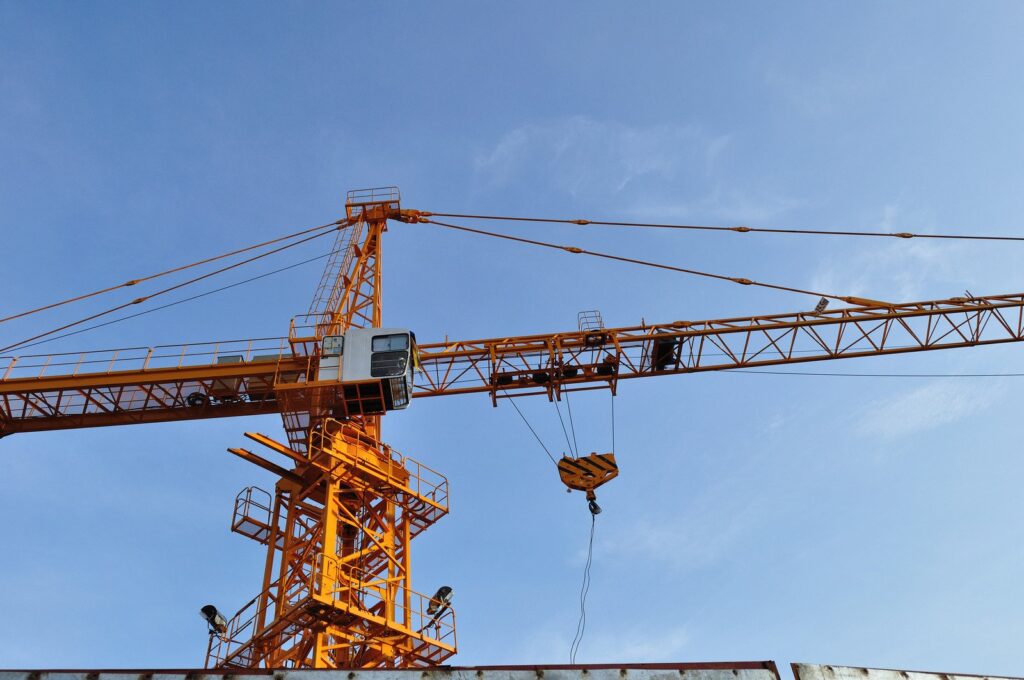 Training program
The training programme covers:
principles of safety at work and technical supervision,
types of cranes,
crane construction,
rules for the correct operation of cranes,
device security,
tower and high-speed crane operator duties.

The theoretical training is followed by practical classes on a specially prepared manoeuvring area.
Well-known manufacturers
Our training enables us to work on equipment from Liebherr, Krupinski Cranes, Potain, Saez, Comedil, Raimondi and many other brands.
The duties of tower and high-speed crane maintainers include:
ability to replace components,
ways to prevent accidents,
completion of documentation,
carrying out initial and periodic inspections of cranes.
What do we offer?
Open training - at our headquarters in Warsaw and at other centres including Krakow, or at any location chosen by the client.
Closed training - We encourage companies and organised groups to take advantage of our range of closed courses. All you need to do is arrange a date and place for the training with us.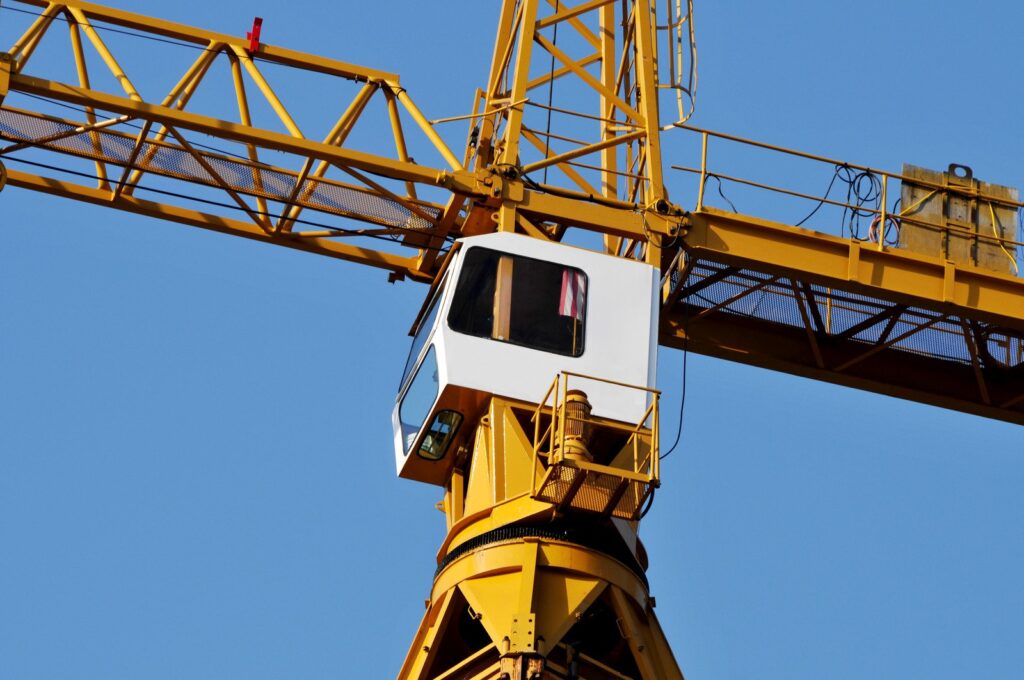 Entry requirements for the course
We expect prospective students to:
age of majority,
minimum basic education,
no contraindications to work as a tower crane operator/maintenance person,
psychological research,
good attitude and willingness!
Specifics of tower and high-speed cranes
Tower cranes are one of the most common pieces of equipment. It is also one of the largest construction machines. They are constructed of:
mast tower,
substrate: stationary or mobile,
boom: horizontal or inclined,
rope and load hook.
Tower cranes mobile units have chassis that are usually rail or tracked.
Tower cranes are used in industrial or residential construction, but also for transporting steel structures at height.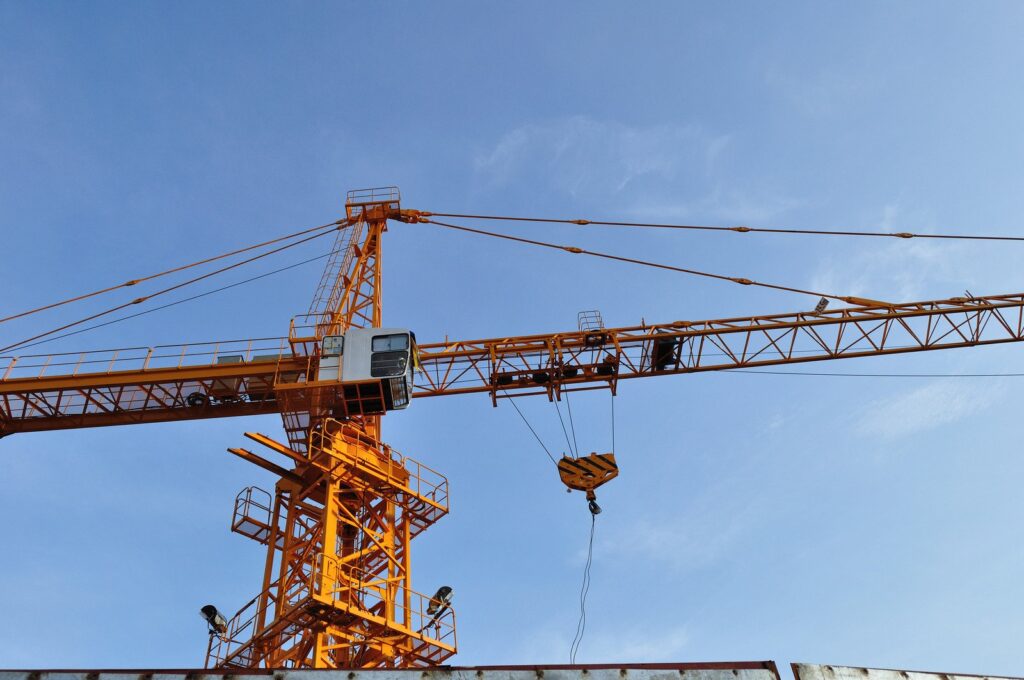 UDT qualification certificate
Our training is ideal preparation for the state examination at the Office of Technical Inspection. The course programmes are adapted to the current requirements and regulations. All documentation related to the enrolment of the participant for the state exam is on our side, so the task of the trainee is only to prepare properly for the exam, during our classes.
Teaching materials
Upon enrolling in the course, each participant is provided with training materials available online. The training materials are:
theoretical knowledge,
instructional videos,
expert advice,
specifics of operator/maintenance work,
maintenance log,
trial tests.
The UDT exam takes the form of a test and a practical task performed under the guidance of an examination board.
Once qualified, entitlements are valid for five years. After which they can be renewed.
Crane - Description
A high-speed crane, as defined by the UDT, is 'a crane consisting of a vertical mast mounted on a mobile or stationary chassis and a horizontal or inclined boom at an angle to the horizontal; it lifts loads on a hook that is lowered by a rope from the crane boom'.
As do all cranes, building cranes and quick-assembly are subject to technical supervision.
Questions and answers
What drive does the tower crane have?

A construction crane has several drives. Most commonly, they use electric drives. Each is responsible for the operation of a different component, such as driving, boom rotation, boom swing and hook operation.
How long is the licence for a high-speed crane operator valid?

UDT qualifications for operating tower cranes also entitles you to operate high-speed and rail-mounted cranes. The period of validity of these authorisations is five years, after which they must be renewed.
Where are tower cranes used?

Tower cranes are the most commonly seen cranes on construction sites, particularly apartment blocks. They are used to transport loads up to heights of several tens of metres.
What is a quick-mount crane?

A high-speed crane is a crane subject to technical inspection. It consists of a mast mounted on a stationary ground or mobile chassis, an inclined or horizontal jib and a rope and hook to lift loads.