Manual thermal cutter course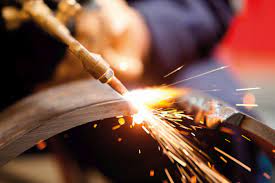 The training course is designed for those wishing to become qualified as a manual thermal cutter. As the demand for workers qualified with cutting and welding skills continues to grow, we meet our customers' expectations and impart knowledge in an accessible and highly efficient manner. The course offered provides practical and theoretical preparation for the profession. During training, we focus on the comprehensive qualification of our trainees. The course concludes with a theoretical examination and a check of practical skills by an examination board.
Purpose of the training
Participants will learn about the construction and operation of plasma and oxy-acetylene torches, regulations Health and Safety when working with technical gases, cutting methods along set lines, burning holes or cutting tubes and steel profiles. Our course ensures that participants are prepared for the practical tasks involved in separating different types of material.
Knowledge gained during the training
Offered by ODK ERGON the course enables:
gaining competence in oxy-acetylene and plasma torch cutting,
obtaining a certificate in accordance with the Regulation of the Minister of Economy of 27 April 2000 on occupational safety and health in welding work (Journal of Laws No. 40, item 470),
starting work as a manual thermal cutter.
During theoretical classes, you will learn about:
fundamentals of materials science,
metal cutting techniques and technologies,
the types of gases used,
burner design,
correct flame control,
quality requirements for the materials used,
health and safety rules at the workplace.
Practical classes will enable you to practise:
gas and plasma torch operation,
cutting sheet metal along defined lines,
hole firing,
cutting of tubes and steel profiles.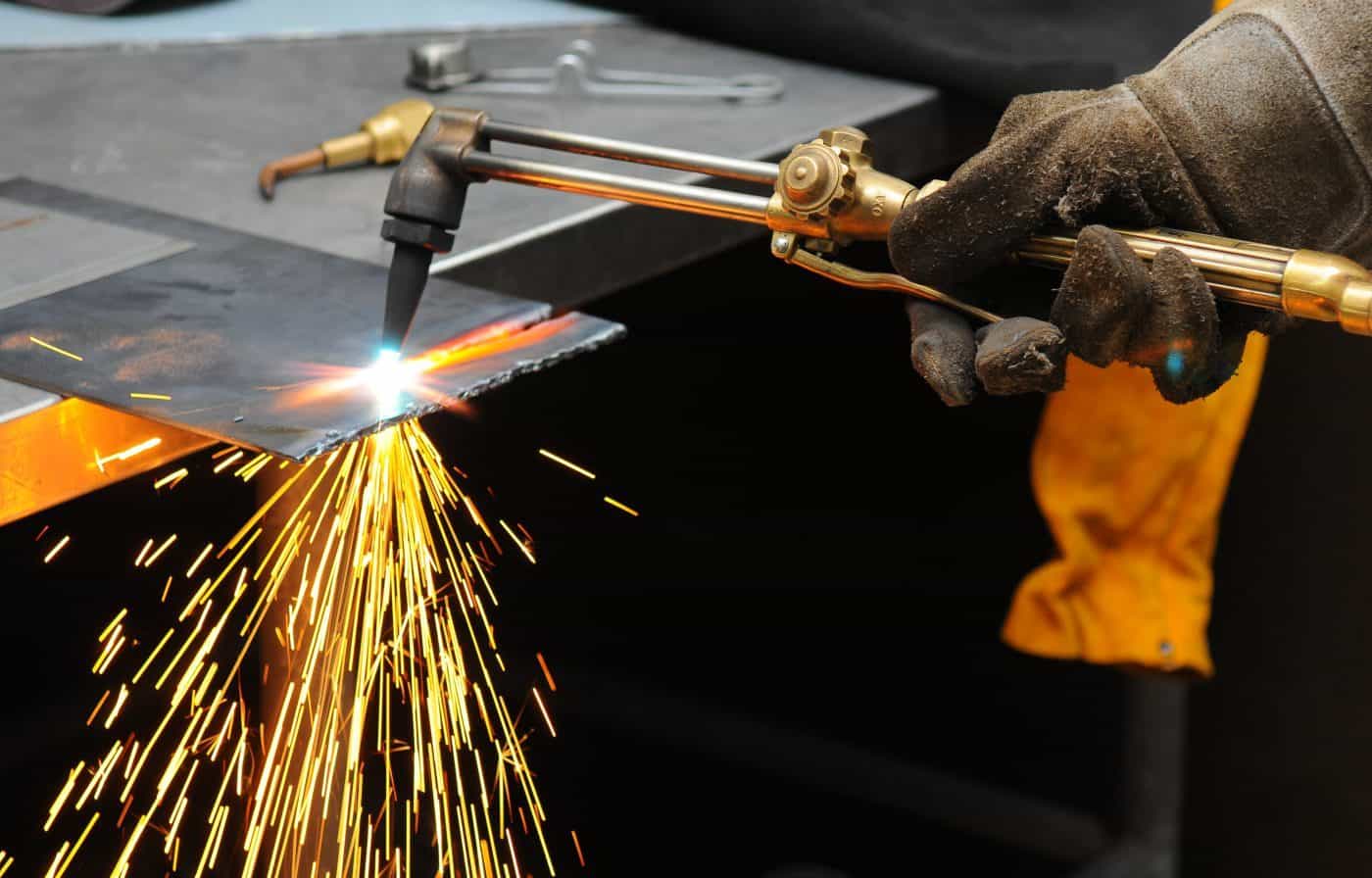 Who is the plasma and oxy-acetylene torch cutting training aimed at?
The training offered by ERGON is dedicated to people who want to learn the basics of using plasma and oxyacetylene torches and for those whose work requires knowledge of how to carry out material cutting. The course is aimed at:
individuals and employees,
workers in related professions such as locksmiths, mechanics, maintenance workers.
The plasma and oxy-acetylene cutting course is designed for those who:
are at least 18 years old,
have completed at least primary school,
have no medical contraindications to work in this position.
What is plasma cutting?
In plasma metal processing, metal particles are melted and projected from the cutting gap by means of an electric arc. The efficiency of this type of cutting is influenced by the high energy of the arc. The compressed gas stream flows through the electric arc, then its ionization takes place - this is how plasma is produced, also known as the fourth state of matter. The use of this technique does not require work related to the preparation of the material, so you can cut dirty, painted or rusty elements. Appropriate selection of the proportions of the plasma gases used allows to obtain a high-quality cut surface with virtually zero scale.
Benefits
Disadvantages
cutting speed,
rapid piercing and no need for heating,
low thermal deformation,
small cutting gap and high surface quality.
strong UV radiation,
emitting large quantities of gases and noxious fumes,
big noise,
changes in the cutting area.
What does oxy-acetylene cutting look like?
Acetylene-oxygen torches use a gas-cutting method, bringing the material to a temperature where it burns and escapes as metal oxide. Using this type of torch is particularly helpful in the process of separating low-alloy and low-carbon metals. Although we can find burners using propane-butane, the faster achievement of high temperatures argues for the choice of acetylene. Acetylene-oxygen cutting, also known as oxyacetylene cutting, is suitable for materials such as lead, aluminium, silver, tin, steel, copper or zinc, and allows the separation of steel as thin as 3 cm. However, the gas is not suitable for separating very thin materials; it is impossible to work on materials less than 3 mm thick.
Benefits
Disadvantages
wide range of cutting thicknesses,
high quality cutting of thick materials,
ability to cut at different angles.
wide heat affected zone,
long penetration time through the material,
low operating speed,
not able to cut high-alloy steels and steels with a high carbon content.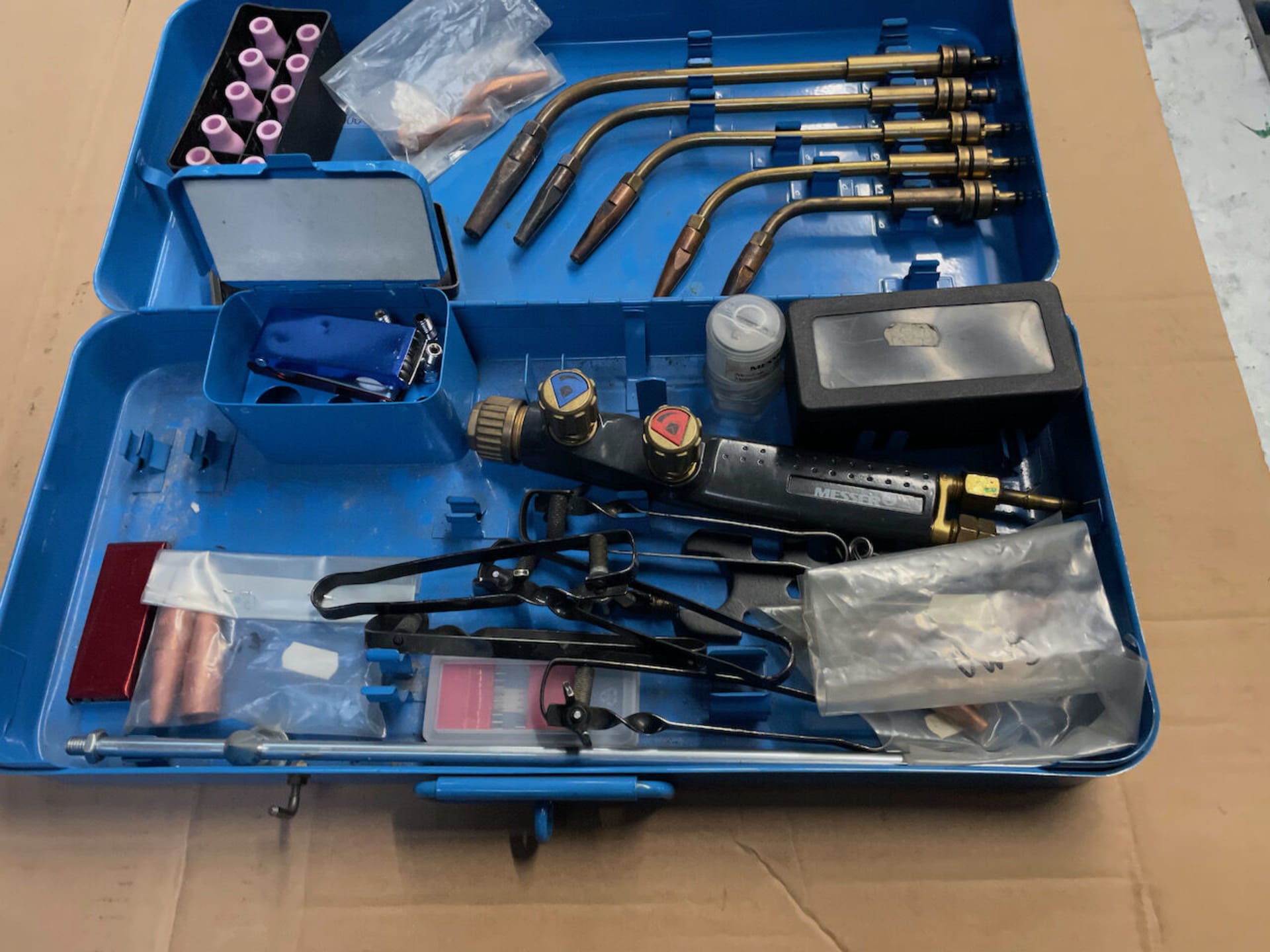 Place of training
Training organised by ERGON takes place throughout Poland. We also offer closed-door training, which takes place at a location convenient to the client by prior arrangement.
Price
Training at ERGON guarantees a professional approach and attractive prices. We have promising discounts for larger groups. Please feel free to contact us by phone for more information on our offer.
The benefits of a manual thermal cutter course
Only a professionally carried out cutting or thermal welding process can eliminate or reduce the risks that appear in the course of material separation. Completing our training provides the necessary knowledge needed for independent plasma or oxy-acetylene cutting.