Trainings for mobile platforms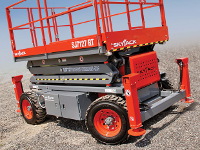 At the ERGON Personnel Development Centre we conduct course for mobile platformswhich is designed for workers who wish to receive entitlements UDT. Increasingly, mobile platforms are being used on construction sites and in assembly work, and training is essential in order to be able to operate them professionally. In our training offer, you can find courses for mobile platforms in categories I P and II P, including: mast and mobile platforms: free and mobile self-propelled, basket lifts and scissor lifts. They allow you to obtain the necessary authorisations to work with all types of this equipment.
The training courses provided by our Centre cover a wide range of theoretical knowledge and practice. Each course on mobile platforms is divided into sections that incorporate detailed information on the workstation and regulations Health and Safety and technical supervision regulations, construction, maintenance and operation of the equipment. At the end of the class, you can take the UDT exam to obtain a licence for mobile platforms.
Types of permissions
The training we provide helps you to obtain the following UDT qualifications:
IP category permissions:
mobile, slow-moving (scissor lifts)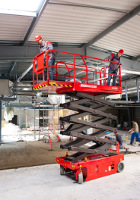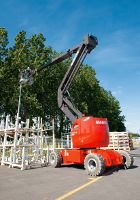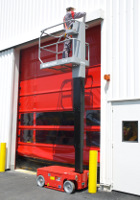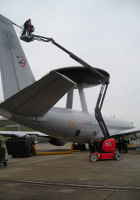 self-propelled (aerial platforms)
transportable (spiders attached to the car)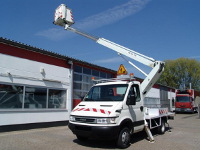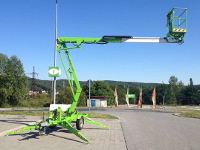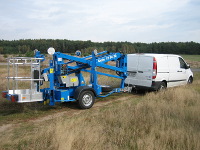 II P qualifications:
hanging
stationary
masthead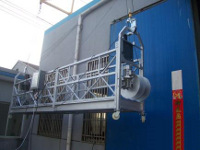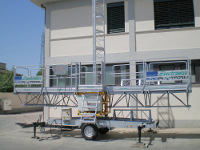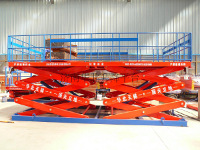 Application
Mobile platforms are included in the category of lifting devices. They are intended for lifting materials and people to a given height with the use of a platform or gondola, which are suspended on a tractor or lifted on a hoist. We divide platforms into stationary (located at one point) and self-propelled (moving, for example attached to a car). All types of devices are subject to technical inspection.
The mobile landing device is used primarily during construction, finishing, installation and decoration works at heights. They are also used in the advertising industry, in cleaning works and many other areas, when it is necessary to raise an employee, equipment or material to a given height. There are various mobile platforms in use, permissions are needed for each type of device.
Purpose of the training
The training may be attended by people over 18 years of age, having at least basic education and having no medical contraindications for working as an operator.
Training for mobile platforms authorizes the employee to operate the device on the basis of the knowledge and skills acquired by him in accordance with a given category of authorization to a degree that guarantees safe operation. The classes prepare you for the UDT exam, after which you pass the exam, you can be authorized to operate the device.
We invite you to take advantage of our offer, the courses are conducted regularly and can also be realised at a place and date indicated by the client. Prices can be negotiated. We encourage you to gain qualifications with our centre!
More information: