Industrial mountaineering and work at height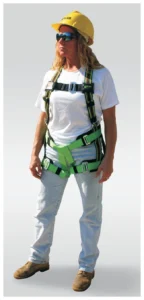 Industrial mountaineering is a type of work at height that has become more and more popular recently. You can approach work with passion. In industrial mountaineering, so-called rope techniques are used. Industrial mountaineers emphasize that the work is not easy and not for everyone. The need for an iron condition, resistance to stress, no fear of heights. Therefore, it can be said that in addition to physical fitness, you need psychophysical fitness. Work is for real enthusiasts. The industrial climber usually works outdoors, so he is exposed to unfavorable weather phenomena. Rope access is quite often logical and economic. Specialized equipment is used. Industrial mountaineers work in various places, e.g. they paint structures, install transmitters or perform service works. Employees also work in the natural environment, e.g. securing landslides or cutting trees.
To work at height, you need to use the following equipment:
Helmet
Pulleys for transporting loads
Descender devices
Work harness
Approach ropes
Specialized carabiners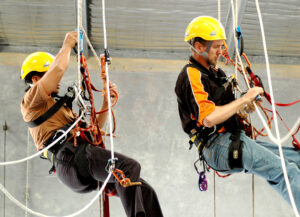 In addition to specialized equipment, the right outfit is also important. Industrial mountaineers use thermoactive materials that provide thermal comfort. Waterproof coveralls may also be necessary. It all depends on the weather conditions. An entrepreneur ordering work at height must also take care of various means of protection, such as glasses, gloves or earplugs. Workers at height have a so-called work book where the hours worked are recorded.