UDT training - mobile crane operator
Operating mobile cranes - gain a vocational qualification
ERGON Personnel Training Center organises a course in the operation and maintenance of mobile cranes. Our qualified training staff will prepare you for the examination before the Board of the Office of Technical Inspection, after passing which you will be able to work as an operator of this equipment.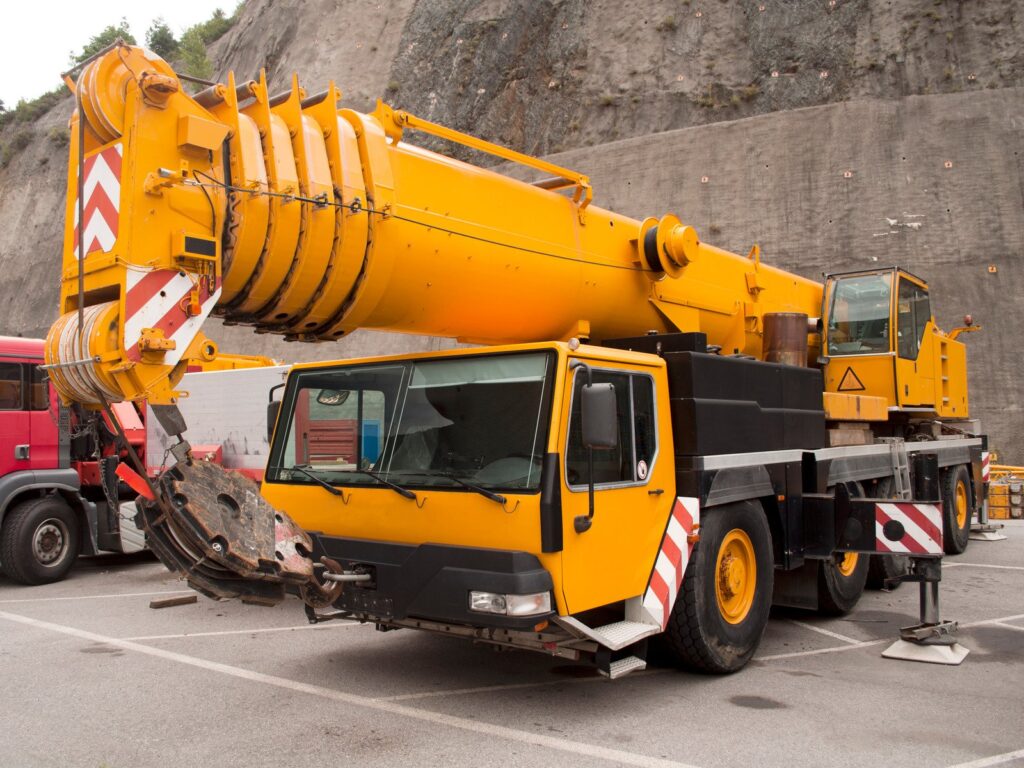 Purpose of the training
thorough preparation of course participants for the UDT state examination,
imparting theoretical knowledge and practical skills for operating a mobile crane,
increase their professional skills and qualifications.
The training enables competence in:
driving a mobile crane,
carry out quality checks on the work carried out,
good communication with colleagues and management when organising the work,
the ability to work in a variety of weather conditions.
Mobile crane - Description
A mobile crane is a device subject to technical inspection in which the crane is mounted on a truck chassis. It consists of winches and a pivoting boom. It is commonly referred to as a crane, and to operate it you need the appropriate entitlements. It finds its use in handling and assembly work.
Based on the type of chassis on which the crane is mounted, a distinction is made between cranes:
off-road and wheeled,
automotive,
tracked,
roadway and off-road.
With regard to the type of drive, a distinction is made between powered mobile cranes:
diesel-electric,
combustion-mechanical,
diesel-hydraulic.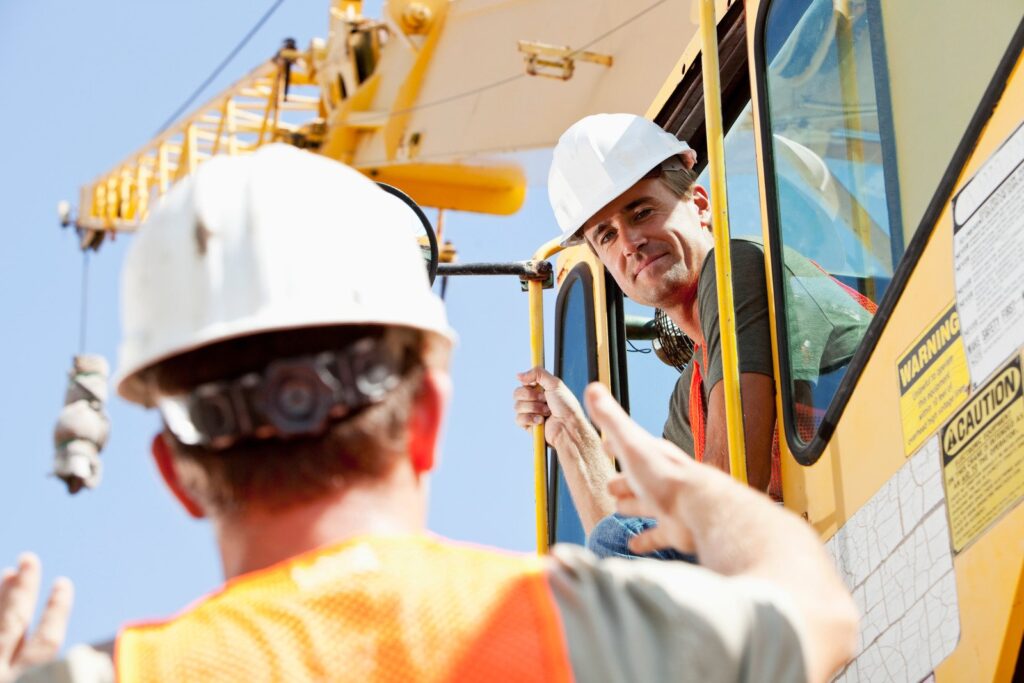 The thematic scope of the course
technical supervision news,
types of mobile cranes,
stability of the equipment,
electrical and hydraulic equipment of the crane,
operation of mobile cranes,
parameters and design,
breakdowns and accidents,
health, safety and fire regulations,
regulations for equipment subject to UDT,
the operator's duties to be carried out before, during and after work on the equipment,
operation of safety devices and brakes,
control of general purpose equipment mechanisms,
principles of safe work as crane operator self-propelled,
hazards associated with operating the equipment,
load suspension devices,
working under specific conditions,
cooperation with the hooker.
Conditions of participation
at least 18 years of age,
primary or lower secondary education,
no health contraindications to work as a crane operator,
a category B driving licence is mandatory.
It is optional to hold a category C driving licence (however, it allows you to drive on public roads).
Course components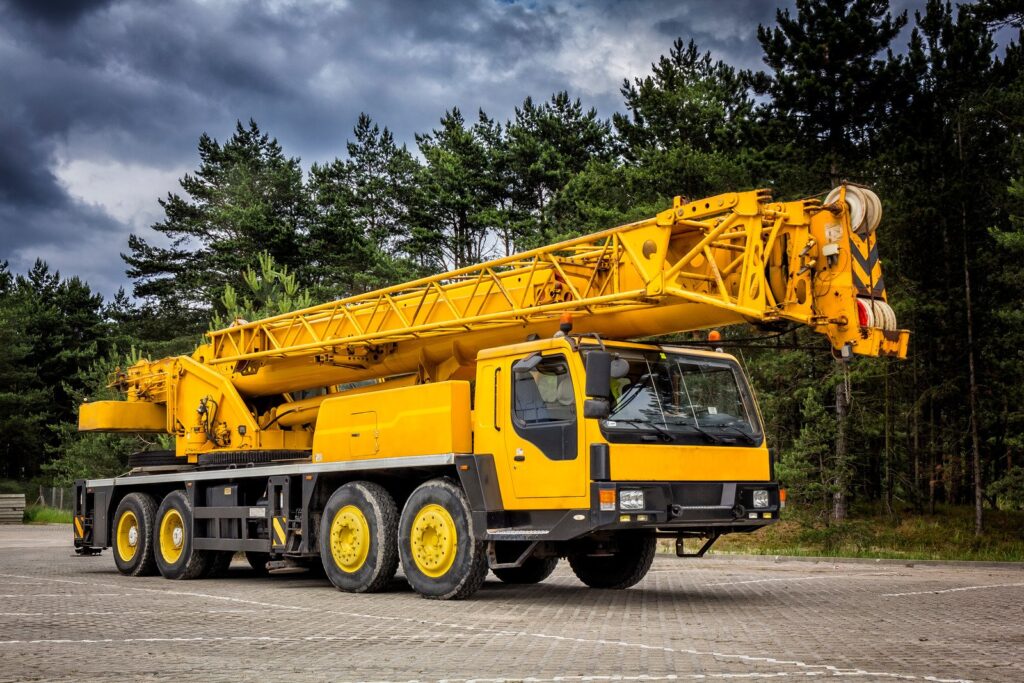 The training programme enables you to master the knowledge and skills to control a crane. The training consists of theoretical classes and practical classes carried out on a mobile crane. Upon completion of the course, an UDT exam is organised. Upon successful completion of the exam, the trainee is awarded a licence (valid for 5 years) to operate mobile cranes.
Location of training
The course takes place at our training centres located in Warsaw and many other cities in Poland. We also organise training at the client's premises.
Our offer
We also invite you to learn more about courses that prepare you for work as an operator or maintainer of equipment such as:
cranes,
tower cranes,
forklifts,
mobile platforms (including aerial work platforms and scissor lifts),
storage stacker cranes,
winches and hoists.
Trust us
We are a training company with many years of experience,
we have dedicated instructors,
we provide full organisation of the state examination,
we offer competitive course prices.
Questions and answers
Do I need a Cat C driving licence to enrol on the course?

No. It is only compulsory to have a cat B driving licence.
How long are mobile crane licences valid?

The qualification certificate for working as a crane operator is valid for five years.
What is the crane operator course like?

The course is structured in two stages: theoretical classes and practical classes. On completion of the training, the trainee takes an examination before an UDT commission.
Do you have a forklift course on offer?

Of course. We offer training in the operation and maintenance of such equipment as forklifts, cranes, HDS cranes, tower cranes, scissor and basket lifts, winches and hoists, storage stackers, among others.