G2 (thermal) course. Get qualifications together with ERGON!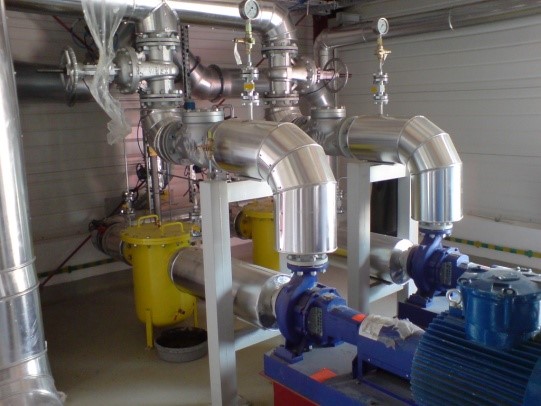 G2
G2 thermal training - devices, installations and heat networks is intended for people who want to obtain qualifications to work in the supervision and operation of networks, installations and devices that generate, process, transmit and consume heat classified as G2.
In ERGON Center We guarantee our students full and professional preparation. We use proven training methods, we have modern facilities, we employ qualified instructors and we provide service at the highest level.
The G2 course prepares participants to pass the exam before the SEP, PSE, SIMP, and SITPS committees.
steam and water boilers for solid, liquid and gaseous fuels, with a power above 50 kW, with auxiliary equipment
heat networks and installations with auxiliary devices, with heat transfer above 50 kW
steam and water turbines with a power above 50 kW, together with auxiliary devices
industrial steam and hot water receiving devices with a power greater than 50 kW
ventilation, air-conditioning and refrigeration equipment with a capacity of more than 50 kW
pumps, nozzles, fans and blowers with a power above 50 kW
compressors with a power above 20 kW and compressed air and technical gas installations
devices for storing, storing and unloading fuels, with a storage capacity of over 100 Mg
industrial furnaces with a power above 50 kW
control and measurement apparatus as well as devices and installations for automatic regulation, control and protection of the devices and installations mentioned above
The G2 training prepares participants to take the exams before the following certification committees: SEP (Association of Polish Electrical Engineers), Polish Electrical Installation Association (PSE), Association of Food Industry Engineers and Technicians (SITPS or SITSpoż), Association of Polish Mechanical Engineers (SIMP).
Purpose of the training
After completing the G2 course and passing the exam, the participant receives a qualification certificate that entitles him to service, maintenance, repair, installation at the operating position, in accordance with the ordinance of the Minister of Economy, Labor and Social Policy of April 28, 2003 on the detailed rules for confirming qualifications by persons involved in the operation of devices, installations and networks (Journal of Laws No. 89 item 828; Journal of Laws No. 192 item 1184).
We encourage you to sign up for training with us!
More information: