Professional course for ERGON scaffolding assembler
The training is devoted to all aspects of the work of a metal scaffolding fitter. To work in this position, you need to get an official one entitlements scaffolding fitter, which are issued only by examination before a committee appointed by the Institute of Mechanization of Construction and Rock Mining.
A person with the appropriate qualifications may become a construction worker responsible for the preparation of the site for the construction of the structure, the selection of auxiliary elements and the installation of scaffolding itself - a scaffold assembler.
Trust us and passing the state exam will not be difficult!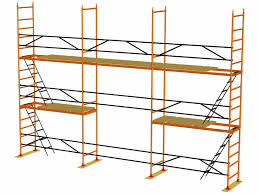 Prerequisites needed to start the course
Authorization to install building scaffolding may be obtained by a person who:
is 18 years old
has a minimum basic education
has a valid medical certificate confirming the possibility of performing work at a height of more than 3 meters
Additional criteria
A person who wants to start working in this position must not be afraid of heights - this is the first and probably the most important condition, because work takes place at significant heights, mainly outdoors, although there are orders inside tall buildings. Another skill required is reading technical plans. A good fitter is characterized by diligence, accuracy and the ability to work in a team - these people must be aware that their actions affect the safety of many people around the scaffolding.
The thematic scope of the course
The course offered by ERGON provides knowledge about:
health and safety regulations related to the assembly and use of scaffolding;
creating technical documentation;
ways of preparing the site for installation;
principles of constructing construction and assembly scaffolding from system and steel pipes;
technologies used in assembly;
methods of technical condition control;
how to safely dismantle scaffolding.
Scaffolding fitter's qualifications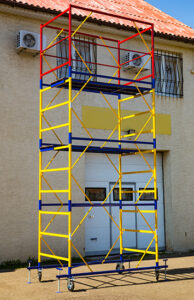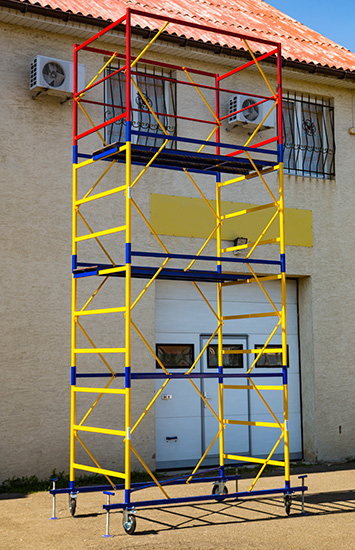 ERGON Personnel Training Center is accredited by the Institute of Mechanization of Construction and Rock Mining to conduct a comprehensive professional course for assemblers of metal construction and assembly scaffolding. After obtaining a positive grade in the state examination, you receive a certificate and an entry in the Work Machine Operator's Booklet.
Worth knowing
Scaffolding is used not only for construction or renovation works, but also at concerts and events - the stage also provides adequate lighting and visual effects that are installed at heights. So we can say that a scaffold fitter will find a job in almost every part of Poland, so do not wait and sign up for the training today.
Why is it worth becoming a scaffolding fitter?
The job of a scaffolding fitter ensures easy and quick finding of a job, also abroad. People with specialist qualifications cannot complain about the lack of job offers. The Polish construction industry is constantly developing, therefore there is no shortage of employment opportunities as an installer.
How much does a scaffolding fitter earn?
Data for January 2022:
In Poland
| | |
| --- | --- |
| Beginner | 3800 PLN |
| Experienced | PLN 6300 |
Abroad, for example in Germany, a scaffolder can expect an average gross salary of PLN 10,000 if he works 160 hours a month. In France, this amount ranges from 8,000 to 11,000 gross - you should remember about changes in the euro exchange rate. The more experienced and trained the employee, the higher his hourly wage.
Duties of the scaffolding assembler
The main tasks are:
selection of elements of the planned structure and checking their quality
preparation of the site for installation
assembly and disassembly of construction scaffolding while observing the necessary safety rules
reading technical plans
auxiliary works
Conditions for professional assembly
Before any work on scaffolding begins, the structure must be accepted by the site manager or another authorized and authorized person, and this activity should be approved with an entry in the construction logbook.
To be sure that the erected installation meets the safety standards, remember to:
assembly of the scaffolding in accordance with the requirements specified in the manufacturer's instructions or an individual project;
inspection of the technical condition of even the smallest element - a distorted or bent rod or an element covered with rust cannot be used;
securing the installation by anchoring it to the building and grounding it.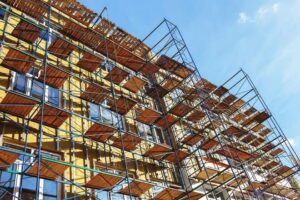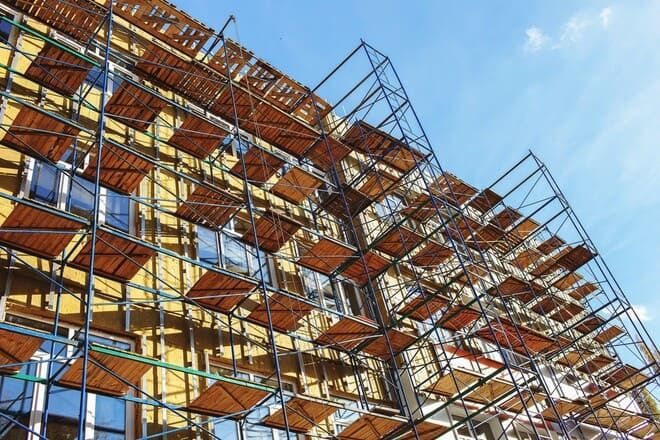 Course details
Place of training
The training of scaffolding assemblers takes place in various locations throughout the country: we organize training courses in Warsaw, Kraków, Katowice and Bielsko-Biała. We also offer closed training, which takes place in a place convenient for the client after prior arrangement.
Price
At ERGON, we guarantee a professional approach and a reasonable price. We have promising discounts for larger groups. Please check the pricelist or for details on prices contacting us by phone.
Why is it worth training with ERGON?
Completion of the training we organize allows you to gain the necessary knowledge for independent and safe erection of scaffolding. The course we offer provides theoretical and practical preparation for work in the profession. During the training, we focus on comprehensive improvement of the qualifications of our students.
There is a noticeable tightening of safety regulations in the construction industry - hence the demand for specialists with appropriate permits and authorizations. In order to legally practice this profession, one must have qualifications approved by institutions established for this purpose. A person who has completed the scaffolding fitter course obtains a certificate of completion, state entitlements after passing the exam and an appropriate entry in the operator's book, which confirms the acquisition of qualifications to perform work as a scaffolding fitter.