Get qualifications for mobile platforms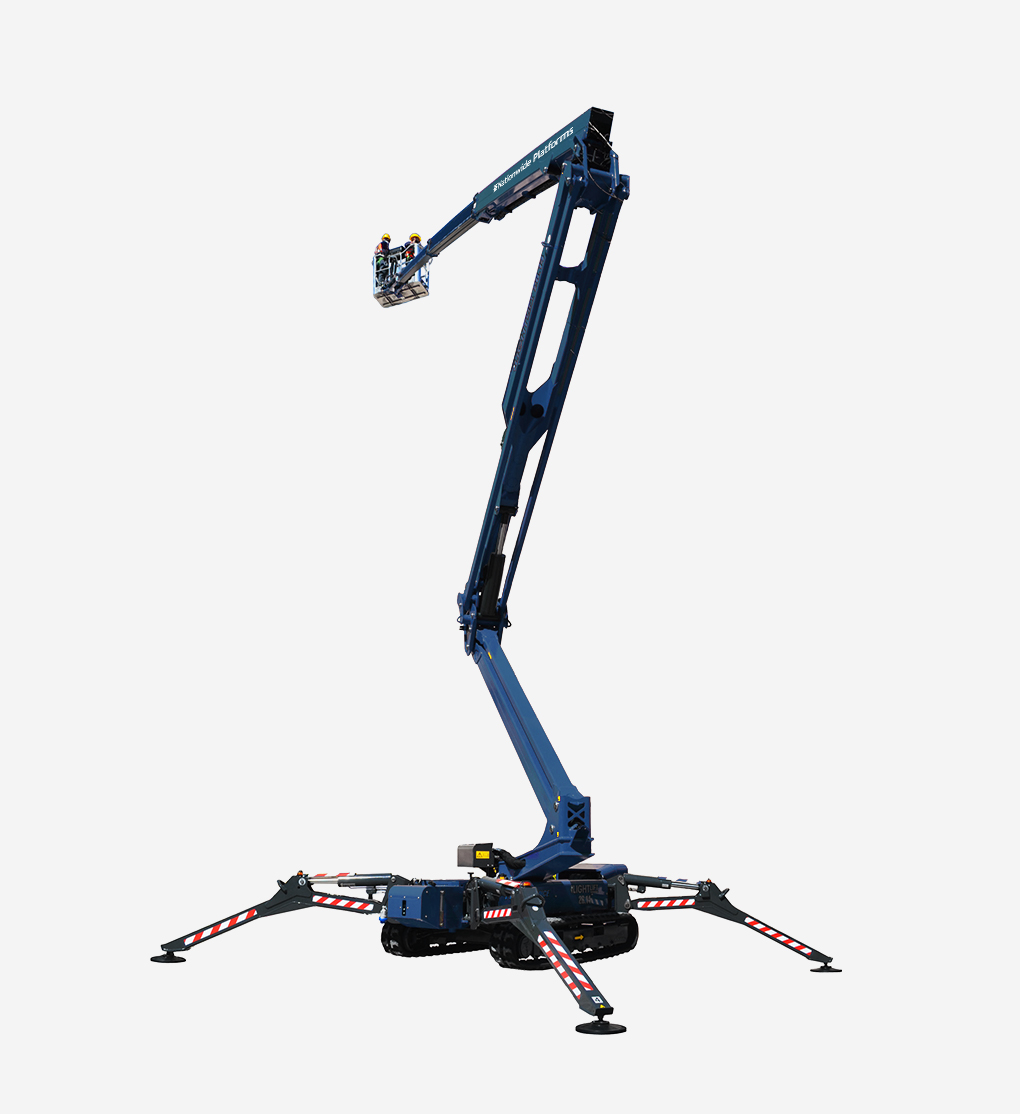 We invite you to professional training courses for the operator of mobile platforms. We organise courses for all types of this equipment.
A training course is required to operate mobile platforms, after which an exam is taken at the Office of Technical Inspection and, if passed, the trainee is awarded a licence from the Office of Technical Inspection. During the courses, we cover topics such as the construction and use of equipment, as well as occupational health and safety rules
Information on training
Our specialists with many years of experience focus on a high level of teaching. We are therefore keen to ensure that students not only receive the knowledge they need to become certified in their chosen category, but also that this knowledge makes life easier in their daily work as an operator. With this in mind, all our programmes are written in a way that includes beneficial information as well as practical activities to illustrate what it is like in real life.
The course includes the following information:
types and construction of mobile platforms,
operator's duties during on-call duty at the workplace,
principles of occupational health and safety,
practical exercises,
information on the technical inspection of the machine.
Final examination
At the end of the training, participants take a test before a commission from the Office of Technical Inspection, and passing this test confers entitlements valid, depending on the equipment, for between 5 and 10 years and honoured throughout Poland. For the needs of the passer, the document can also be issued in another language.
The requirements to enrol on a course for mobile platforms:
be at least 18 years old,
minimum primary education,
not have any contraindications to work in the position.
Where can you find us?
Our head office is in Warsaw and we also provide training in Katowice, Krakow, Lublin, Wroclaw, Gdansk, Lodz, Rzeszow, Bydgoszcz and Bielsko-Biala, Poznan, among others. However, it is possible to organise a course at a location indicated by the customer throughout Poland. 

What is the price of the course?
Compared to other companies, the price with us is very attractive, as we always make sure that our prices are competitive. We are open to negotiation and give cost-effective discounts for groups.
Principles of operation of mobile platforms and free wheeling platforms
In order to use mobile platforms, as we have mentioned, the appropriate authorisations are needed. Any user operating the equipment must know the conditions of use. It is not permissible to use the mobile platforms when one is not familiar with the rescue procedures or in situations where there is no person in the vicinity who has knowledge of the rules in question. The operator operating the machine must, at all times, keep an eye on the surface of the mobile platform, as well as on what is above it. Using extreme caution, he must operate the machine in such a way as to avoid any obstacles in the way. Workers must follow certain rules, including not leaning over the railings, not leaning against the control panel and not placing any objects on it. In addition, the use of mobile phones is prohibited.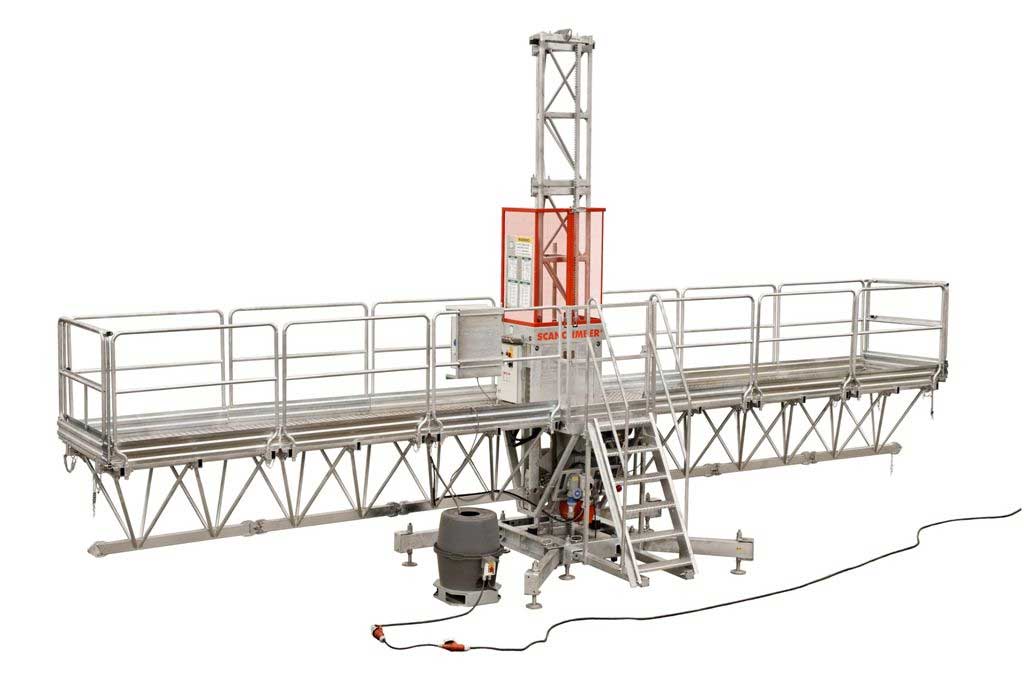 What do you need to know about accidents when working with mobile platforms?
Particular attention should be paid to the reasons for the occurrence of events, and they include:
ignoring the rules of occupational health and safety,
reprehensible condition of electrical installations of platforms,
ignorance of the operating instructions for a given device,
barricading passages to work stations,
lack of safety equipment and guards or their improper use,
damaged devices, and thus lack of inspections and maintenance,
you should also remember to use appropriate personal protective equipment that protects against falls from a height.
Types of accidents at work with mobile platforms:
capture by properly unprotected mechanisms while in motion,
impacts against the structure and caused by inappropriate control of mechanisms,
electric shock,
fall from height.
One of the most common fatal accidents on mobile platforms is electrocution, as we very often come into contact with power lines when working at height. Also common hazards are inadequate use and installation maintenance of mobile platforms. Most cases can be prevented. With our courses, you will learn the regulations Health and Safetyhow to deal with hazards in this area, as well as how to deal with work in the vicinity of electrical networks and equipment.
What are the most important safety conditions at work?
Most importantly, the boundaries of the safe area for workers should be defined, fenced off and properly signposted so that unauthorised persons do not have access.
All people need to know the procedures.
The marked area should be constantly monitored.
When possible, disconnect devices and networks. However, if this is not possible, they must be properly shielded.
When operating mobile platforms, it is also important not to forget to make sure that the surface is suitable for use. This is one of the basic principles for the safe use of equipment. The ability to select the surface under the machine influences the comfort and speed of its movement. The surface must be compact and stable so as not to create a hazard in the workplace. Every lift of the self-propelled, scissor, basket or column type must be properly inspected before use. By visualising, we are able to fairly determine the type of surface, but in the meantime, geochemical surveys are used on a case-by-case basis, as the type of surface is influenced by the weather, and in particular by rainfall and snowfall, which cause the ground to become wet.
Why does the type of pavement have such a big impact on safety?
The safest possible surfaces are of course asphalt, concrete or cobblestones. Appropriate care must be taken with these as well. Dirt or washouts of the ground are a particular danger.
Grassy soils are reasonably safe, but make sure they are properly contoured and flat.
Working in set-aside, we inspect pits and unmarked structures.
When working in urban areas, sewer manholes, tunnels, pits, cellars, sewers must be considered.
The beach is one of the most difficult terrain in terms of loose sand and the risk of washing away.
Given the above information, we can see that not every terrain is suitable as a surface for mobile platforms. However, it is possible to level and stabilise them through the use of, for the most part, wooden boards. In our course, you will learn this and other information which will enable you to prepare the surface for basket, scissor and other lifts. You are cordially invited to courses for mobile platforms to ERGON. In our center, you will learn the correct operation of mobile platforms and obtain the appropriate qualifications in the UDT categories:
mobile platforms, 
stationary mobile platforms,
mobile masts,
Suspended mobile platforms,
platforms on railway vehicles.
Please do not hesitate to contact us.