Get qualifications for mobile platforms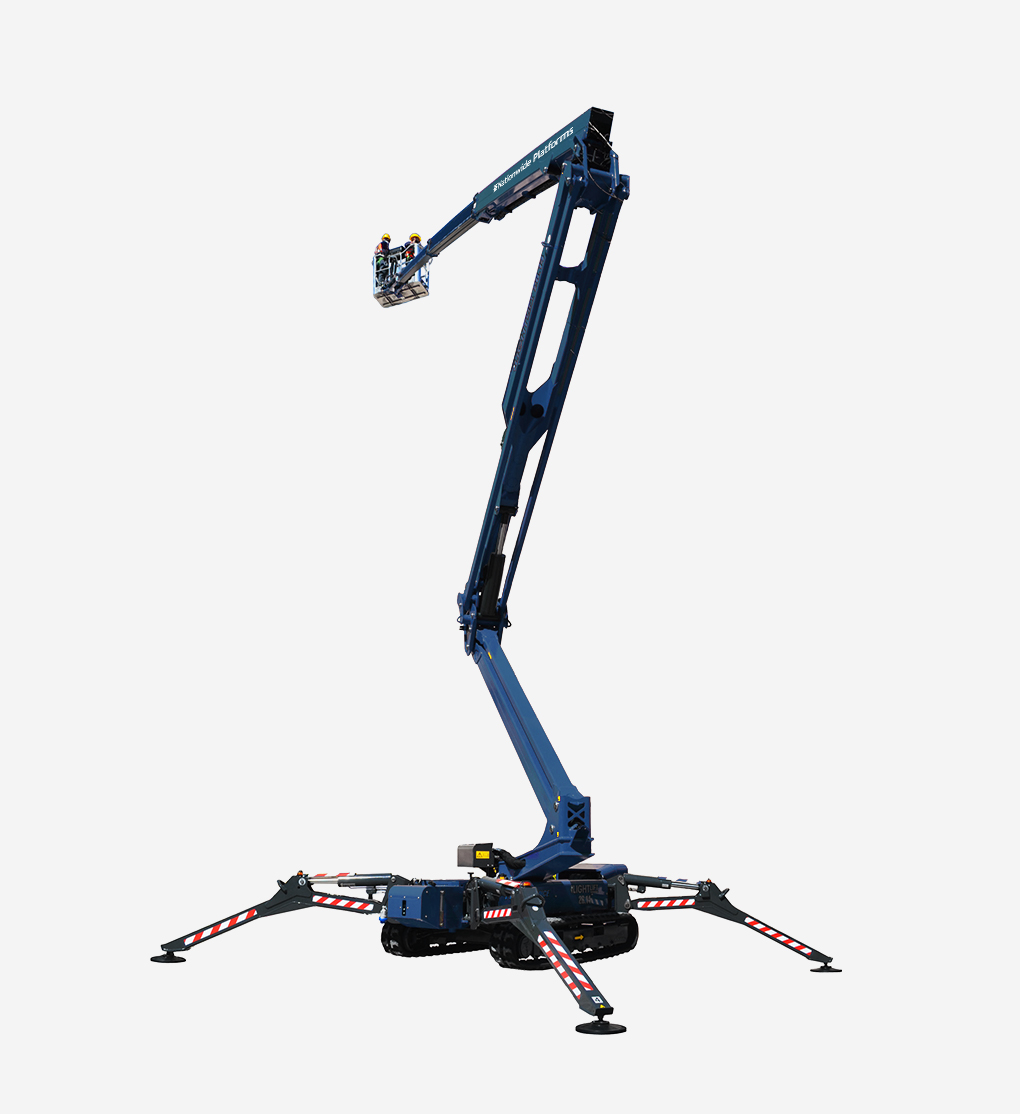 Zapraszamy na profesjonalne szkolenia na operatora podestów ruchomych. Organizujemy kursy na wszystkie rodzaje tych urządzeń.
Do obsługi podestów ruchomych potrzebne jest przeszkolenie, po którym podchodzi się do egzaminu w Urzędzie Dozoru Technicznego, a po jego zdaniu kursant otrzymuje uprawnienia UDT. Na kursach poruszamy takie tematy jak budowa i zastosowanie urządzeń, jak również zasady bezpieczeństwa i higieny pracy
Informacje o szkoleniu
Nasi specjaliści z wieloletnim doświadczeniem stawiają na wysoki poziom nauczania. Dlatego też zależy nam, aby kursanci nie tylko otrzymali wiedzę niezbędną do uzyskania certyfikatu w wybranej przez siebie kategorii, lecz również, aby ta wiedza ułatwiała życie w codziennej pracy na stanowisku operatora. Mając to na uwadze, wszystkie nasze programy pisane są w sposób obejmujący korzystne informacje, a także zajęcia praktyczne, by zilustrować, jak wygląda to w rzeczywistości.
The course includes the following information:
types and construction of mobile platforms,
operator's duties during on-call duty at the workplace,
principles of occupational health and safety,
practical exercises,
information on the technical inspection of the machine.
Egzamin końcowy
Kończąc szkolenie uczestnicy podchodzą do testu przed komisją Urzędu Dozoru Technicznego, a jego pozytywne zdanie nadaje uprawnienia ważne w zależności od urządzenia na czas od 5 do 10 lat i honorowane na terenie całej Polski. Dla potrzeby zdającego, dokument może być wydany również w innym języku.
Wymagania jakie należy spełnić, aby móc zapisać się na kurs na podesty ruchome:
be at least 18 years old,
minimum primary education,
nie posiadać przeciwwskazań do pracy na danym stanowisku.
Where can you find us?
Nasza główna siedziba znajduje się w Warszawie, a dodatkowo prowadzimy również szkolenia m.in. w Katowicach, Krakowie, Lublinie, Wrocławiu, Gdańsku, Łodzi, Rzeszowie, Bydgoszczy i Bielsku–Białej, Poznaniu. Jest jednak możliwość zorganizowania kursu w miejscu wskazanym przez klienta na terenie całej Polski. 

What is the price of the course?
W porównaniu do innych firm, cena u nas jest bardzo atrakcyjna, gdyż zawsze dbamy o to, by nasze ceny były konkurencyjne. Jesteśmy otwarci na negocjacje, a w przypadku grup przyznajemy opłacalne rabaty.
Zasady obsługi podestów ruchomych przejezdnych i wolnobieżnych
Aby móc korzystać z podestów ruchomych, tak jak wspominaliśmy, potrzebne są odpowiednie uprawnienia. Każdy użytkownik obsługujący urządzenie musi poznać warunki jego eksploatacji. Niedopuszczalne jest korzystanie z podestów ruchomych, gdy nie znamy procedur ratowniczych lub w sytuacjach w których w pobliżu nie znajduje się osoba posiadająca wiedzę na temat danych zasad. Operator obsługujący maszynę, cały czas powinien kontrolować nawierzchnię podestu ruchomego, jak również to co znajduje się nad nim. Zachowując szczególną ostrożność musi tak operować urządzeniem, aby unikać wszelkich przeszkód na drodze. Pracownicy muszą przestrzegać pewnych zasad, między innymi nie wychylać się za barierki, nie opierać się o panel kontrolny oraz nie umieszczać na nim żadnych przedmiotów. Poza tym zabronione jest korzystanie z telefonów komórkowych.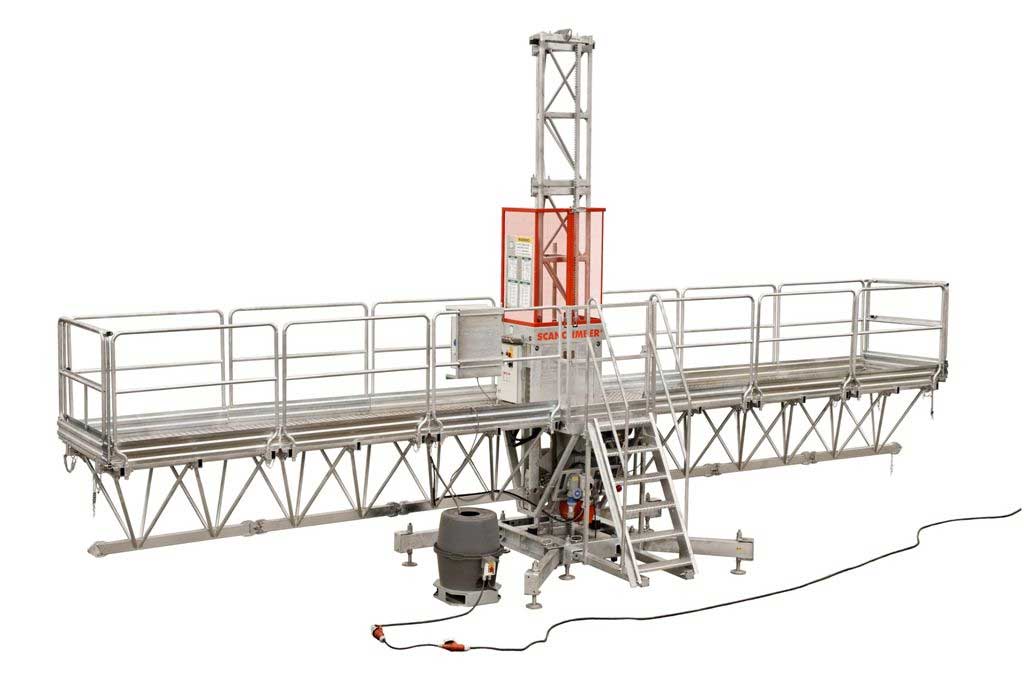 Co trzeba wiedzieć na temat wypadków podczas pracy z podestami ruchomymi?
Particular attention should be paid to the reasons for the occurrence of events, and they include:
ignoring the rules of occupational health and safety,
reprehensible condition of electrical installations of platforms,
ignorance of the operating instructions for a given device,
barricading passages to work stations,
lack of safety equipment and guards or their improper use,
damaged devices, and thus lack of inspections and maintenance,
you should also remember to use appropriate personal protective equipment that protects against falls from a height.
Types of accidents at work with mobile platforms:
capture by properly unprotected mechanisms while in motion,
impacts against the structure and caused by inappropriate control of mechanisms,
electric shock,
upadek z wysokości.
Jednym z najczęstszych wypadków śmiertelnych na podestach ruchomych jest porażenie prądem elektrycznym, gdyż podczas pracy na wysokości bardzo często mamy styczność z liniami energetycznymi. Również częstymi zagrożeniami jest nieodpowiednie korzystanie i konserwowanie instalacyjne podestów ruchomych. Większości przypadków można zapobiec. Dzięki naszym kursom nauczysz się przepisów Health and Safety, jak poradzić sobie z zagrożeniami występującymi w tej dziedzinie, a także postępowania w przypadku prac w pobliżu sieci i urządzeń elektrycznych.
Jakie są najważniejsze warunki bezpieczeństwa przy pracy?
Najistotniejsze jest wyznaczenie granic bezpiecznej strefy dla pracowników, powinna być ona odgrodzona i odpowiednio zasygnalizowana tak, aby nie miały na nią wstępu osoby nieupoważnione.
All people need to know the procedures.
The marked area should be constantly monitored.
Kiedy jest to możliwe, odłączyć urządzenia i sieci. Jeżeli jednak nie mamy takiej możliwości, trzeba je odpowiednio osłonić.
W trakcie obsługi podestów ruchomych nie można zapomnieć również o odpowiednim przystosowaniu nawierzchni do użytkowania. Jest to jedna z podstawowych zasad bezpiecznego użytkowania urządzeń. Możliwość dobrania nawierzchni pod maszynę wpływa na wygodę oraz szybkość jego przemieszczania. Powierzchnia musi być zwarta i stabilna, aby nie stwarzać zagrożenia w miejscu pracy. Każdy podnośnik typu samojezdnego, nożycowego, koszykowego bądź kolumnowego musi być odpowiednio sprawdzony przed użyciem. Wizualizując, jesteśmy w stanie w miarę określić rodzaj nawierzchni, tymczasem w poszczególnych przypadkach wykorzystuje się badania geochemiczne, ponieważ na rodzaj nawierzchni wpływ ma pogoda, a w szczególności opady deszczu i śniegu, które powodują namoknięcie terenu.
Dlaczego rodzaj nawierzchni ma tak duży wpływ na bezpieczeństwo?
Najbezpieczniejsze z możliwych powierzchni to oczywiście asfalt, beton czy też bruk. W ich przypadku również należy zachować odpowiednią ostrożność. Szczególnym zagrożeniem są zabrudzenia lub podmycia terenu.
Gleby trawiaste są w miarę bezpieczne, pamiętajmy jednak, by były one odpowiednio wyprofilowane i płaskie.
Pracując w odłogach, sprawdzamy doły i nieoznaczone konstrukcje.
Pracując na terenach miejskich, należy wziąć pod uwagę studzienki kanalizacyjne, tunele, doły, piwnice, kanały.
The beach is one of the most difficult terrain in terms of loose sand and the risk of washing away.
Biorąc pod uwagę powyższe informacje, możemy zaobserwować, że nie każdy teren nadaje się jako nawierzchnia pod podesty ruchome. Jednak jest możliwość ich wypoziomowania i ustabilizowania poprzez użycie najczęściej drewnianych płyt. Na naszym kursie dowiesz się tego jak i pozostałych informacji, dzięki którym będziesz w stanie odpowiednio przygotować nawierzchnie pod podnośniki koszykowe, nożycowe i inne. Serdecznie zapraszamy na courses for mobile platforms to ERGON. In our center, you will learn the correct operation of mobile platforms and obtain the appropriate qualifications in the UDT categories:
podesty ruchome przejezdne, 
podesty ruchome stacjonarne,
ruchome masztowe,
podesty ruchome wiszące,
podesty na pojazdach kolejowych.
Please do not hesitate to contact us.