Repair, maintenance, overhaul of cranes - when to do them!
Do czego służą suwnice?
Suwnice zaliczamy do urządzeń dźwignicowych. Wykorzystywane są w branży stoczniowej, hutniczej, budowlanej oraz w zakładach produkcyjnych. Służą do transportu poziomego oraz pionowego zazwyczaj bardzo ciężkich przedmiotów. Nawet najmniejsza usterka czy awaria może skutkować koniecznością unieruchomienia urządzenia oraz do przestojów w wykonywanych pracach. W celu uniknięcia takich sytuacji, aby nie zdarzały się zbyt często, remont oraz przeglądu suwnic należy zlecać wyłącznie sprawdzonym fachowcom.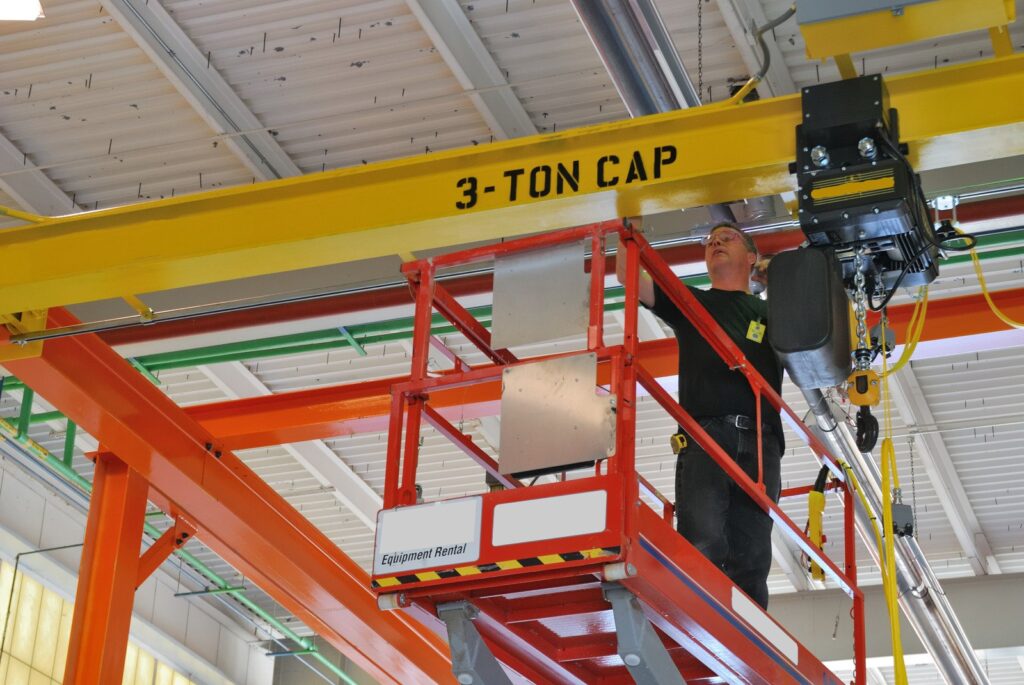 Overhead crane inspections  
Częstotliwość wykonywania przeglądów suwnic zawarta jest w ich instrukcji obsługi. Jeśli ta nie jest dostępna, przeglądy wykonuje się bazując na zdobytej wiedzy technicznej oraz stanu technicznego urządzenia. W trakcie przeglądu sprawdza się wszystkie podzespoły oraz elementy maszyn. Sprawdza się ich prawidłowość działania, stopień ich zużycia oraz pozostałe parametry, które mają wpływ na bezpieczeństwo pracy oraz jej sprawność.
Maintenance  
Konserwacja suwnic to wymiana płynów eksploatacyjnych, przewodów hydraulicznych oraz innych elementów, które mogły ulec zużyciu w trakcie użytkowania maszyny. Konserwacja jest działaniem profilaktycznym, które ma na celu zapobiegać bądź spowalniać proces zużycia urządzenia. Dzięki regularnej konserwacji możemy utrzymać urządzenia w możliwie najlepszym stanie technicznym.  
Renovation  
Remont jest najbardziej złożoną usługą, która wykonywana jest dla m.in. suwnic. Możemy wtedy wymienić jedną lub wiele części. Rynek oferuje wiele części zamiennych, które możemy wykorzystać przy naprawach, co sprawia, że remont jest dość łatwy do wykonania. Zdarzają się jednak przypadki, kiedy uszkodzone części, których konieczna jest wymiana, nie są już produkowane. Wyspecjalizowane w naprawach urządzeń są w stanie wykonać takie części na zamówienie na podstawie wzoru lub dokumentacji.
Modernisation  
Modernisation of cranes to najczęściej odnowa ich ustrojów mechanicznych czy układów zasilania. Pozwala to użytkownikom suwnic na odpowiednie dopasowanie parametrów urządzenia do aktualnych wymagań dozoru technicznego czy warunków lokalizacyjnych. Modernizacja suwnic obejmuje m. in. modernizację układu napędów, elementów automatyki i zasilania, a także układu sterowania.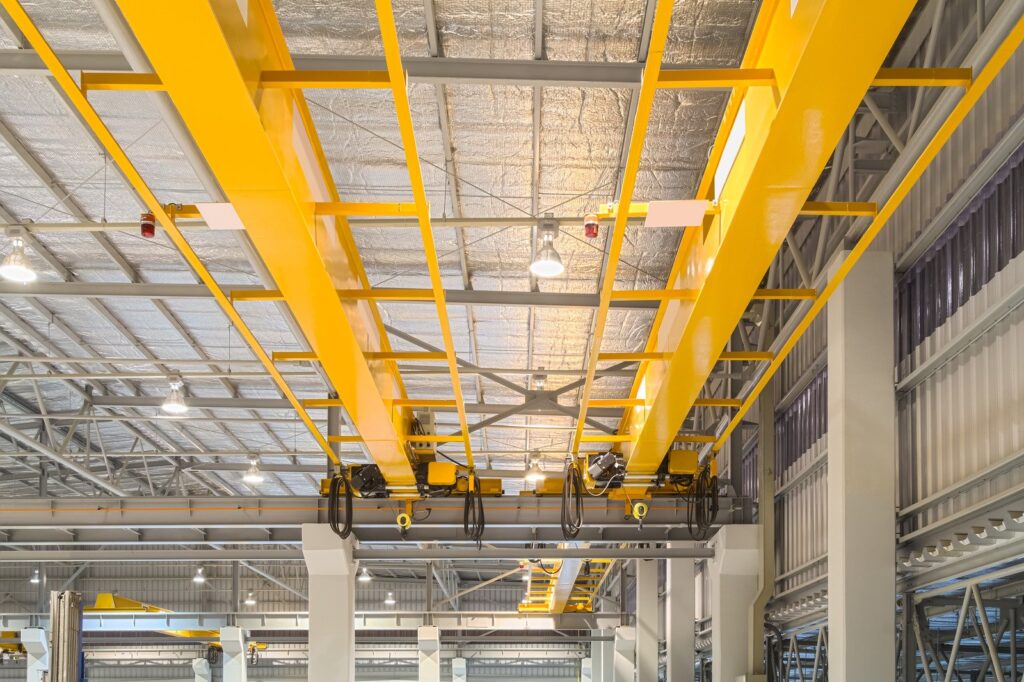 Renovation and repair  
Dzięki kompleksowym remontom oraz naprawom suwnic możemy utrzymać urządzenie w dobrym stanie technicznym, co pozwoli bezproblemowo oraz wydajnie korzystać z urządzeń. Minimalizuje to ryzyko wystąpienia awarii lub nieszczęśliwych wypadków, które mogą okazać się bardzo kosztowne. 
The overhaul of an overhead crane should be preceded each time by a diagnosis of the equipment. It should not be limited only to fixing the faults reported by the customer.
It is worth calling the crane service if:
Upłyną czas użytkowania urządzenia, który jest podany przez producenta;
Zauważymy pierwsze oznaki zużywania się elementów konstrukcyjnych urządzenia;
Chcemy rozszerzyć zakres pracy urządzenia;
Chcemy ograniczyć koszty regularnych konserwacji;
Zachodzą zmiany w obowiązujących normach czy przepisach, które warunkują eksploatację suwnic;
Aktualna wydajność suwnicy jest zbyt słaba względem zapotrzebowania.
Repair of cranes 
Naprawa urządzeń prowadzi do ich modernizacji. Finalnie prowadzi do przebudowy urządzenia, ulepszenia go oraz zwiększenia jego bezpieczeństwa. Zazwyczaj, wymieniane są wciągniki, wózki, układy sterownicze oraz inne instalacje. Zdarza się również wymiana kabin dla operatorów.