Training in the operation of loading, unloading and feeding equipment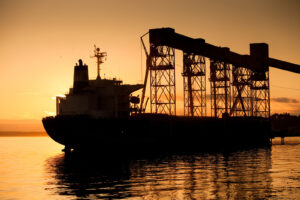 All loading, unloading or feeding devices are subject to technical inspection. Their operation, maintenance and repair may only be performed by highly qualified persons with extensive experience entitlements nadane przez Urząd Dozoru Technicznego.  Uprawnienia te można uzyskać po przez przejście szkolenia z obsługi tych urządzeń, a następnie zdaniu egzaminu przed komisją Urzędu Dozoru Technicznego. W związku z tym stworzyliśmy idealne kursy z obsługi urządzeń załadowczych, wyładowczych lub podające ładunki w ciągach technologicznych przeładowczych. Podczas naszych szkoleń gwarantujemy profesjonalne przeszkolenie oraz pozytywne zdanie egzaminu za pierwszym razem. Training w zakresie załadunku i rozładunku obejmuje kurs w formie wykładów. Ściśle współpracujemy z Urzędem Dozoru Technicznego, dzięki czemu z łatwością można zorganizować termin egzaminów w zależności od potrzeb naszych klientów. Podczas zajęć kursanci otrzymują wszystkie niezbędne materiały metodyczne. Nasi instruktorzy posiadają wieloletnie doświadczenie, a wielu z nich jest ekspertami w swojej dziedzinie. Każdy uczestnik może liczyć na indywidualne podejście. Kursy przeznaczone są zarówno dla osób zaczynające swoją przygodę z urządzeniami załadowczymi i wyładowczymi, ale także dla osób chcących podwyższyć swoje kwalifikacje. W programie szkoleń uwzględniono następujące zagadnienia: ochrona pracy i przepisy bezpieczeństwa, badania mechanizmów podnoszących i transportu, zasady bezpieczeństwa pożarowego, zgodność z warunkami sanitarnymi i metodami pracy. Kurs dostarcza szczegółowych informacji, z uwzględnieniem zasad ochrony i bezpieczeństwa pracy przy obsłudze urządzeń. Uczestnicy kursu będą znali wszystkie cechy sprzętu wykorzystywanego w tego typu pracach, jak prawidłowo rozmieścić pojazd i mechanizmy w miejscu pracy oraz jak właściwie zorganizować wszystkie procesy. Celem szkolenia jest nabycie przez uczestników niezbędnej wiedzy potrzebnej podczas wykonywania operacji załadunku i rozładunku. Po pomyślnym zakończeniu szkoleń i pozytywnie zdanym egzaminie uczestnicy szkoleń otrzymują standardowe świadectwo uprawniające go do obsługi urządzeń. Po więcej informacji prosimy o contacting us.
Maintenance of loading, unloading and feeding devices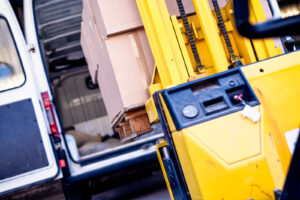 An important place among the maintenance activities for loading and unloading machinery is given to a system of preventive maintenance and repairs. Warehouse equipment, including loading and unloading equipment, needs to be regularly checked for malfunctions. Proper operation of loading and unloading machinery and equipment ensures high productivity and reliability. Minor damage, deterioration in performance can be repaired without major costs if detected in time. Depending on the type of service, inspections and fault detection are carried out both by specially trained employees and by service centre staff. The person directly responsible for the technical condition and its correct operation is the person who operates the machine entrusted to him. According to the standards in force, a preventive maintenance system is a set of interconnected tools and documentation necessary to maintain and restore the quality of machines under specific operating conditions. It is also a set of organisational and technical measures to ensure that the machine is kept in good working order, to reduce operating costs and to achieve the lowest cost of freight handling. Maintenance is a set of actions that create the most favourable operating conditions parts and subassemblies of the machine, preventing faults in good time and eliminating the defects detected. Repair is a series of technical operations aimed at removing faults that have arisen during the use of the machinery. Maintenance of warehouse equipment involves a series of operations that are carried out over a specific period of time. All work is regulated by the manufacturer and is reflected in the technical documents accompanying the equipment. Shift maintenance is carried out daily during the operation of the loading equipment according to the manufacturer's recommendations. The operator checks the external and internal condition of each unit of equipment, petrol level, oil, coolant, chassis and drives. Seasonal maintenance of the equipment takes place twice a year, usually in autumn and spring. Scheduled maintenance should be carried out according to the schedule contained in the manufacturer's technical documentation. It is carried out after a certain number of operating hours.
Loading, unloading and feeding devices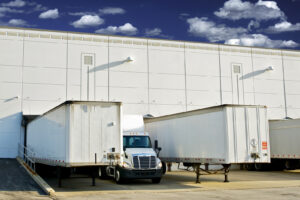 Loading, unloading and feeding devices are used for operations related to loading, unloading and reloading of goods. The use of efficient equipment allows commercial and warehouse companies to significantly optimize and improve their operations. All processes are simpler, without the risk of damaging the transport of goods. Depending on their purpose and scope of work, we can list:
| Type | Description |
| --- | --- |
| Chargers, bright | They are used to load various materials on transport devices and arrange them on the storage site, as well as to move materials in warehouses during the sorting process and in the course of the production process. During operation, the loaders capture materials, move them and unload them. Depending on the type of work, we distinguish between cyclic and continuous machines. Cyclical loaders are divided into universal ones, used to work with various loose and general cargo materials, and special ones, adapted to work only with a specific type of material. |
| Stackers | This equipment is used when it is necessary to lift and place loads at height. They are equipped with a lifting mechanism. Many different pavers are used in warehouse operations. There are electric, hydraulic, electromechanical, etc. stackers. |
We invite you to contact us and sign up for training!