Training in the operation of loading, unloading and feeding equipment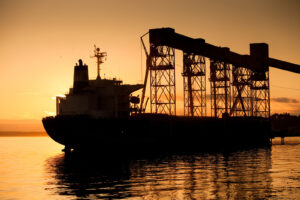 All loading, unloading or feeding devices are subject to technical inspection. Their operation, maintenance and repair may only be performed by highly qualified persons with extensive experience entitlements given by the Office of Technical Inspection. These qualifications can be obtained by undergoing training in the use of these devices, and then passing the exam before the committee of the Office of Technical Inspection. Therefore, we have created ideal courses in the operation of loading and unloading devices or providing cargo in reloading technological lines. During our trainings, we guarantee professional training and a positive passing of the exam the first time. The training in the field of loading and unloading includes a course in the form of lectures. We work closely with the Office of Technical Inspection, thanks to which it is easy to organize the date of exams depending on the needs of our clients. During the classes, students receive all the necessary methodological materials. Our instructors have many years of experience, and many of them are experts in their field. Each participant can count on an individual approach. The courses are intended both for people starting their adventure with loading and unloading devices, but also for people who want to improve their qualifications. The following issues were included in the training program: work protection and safety regulations, testing of lifting mechanisms and transport, fire safety rules, compliance with sanitary conditions and working methods. The course provides detailed information, including the principles of work safety and security when operating devices. Course participants will know all the features of the equipment used in this type of work, how to properly arrange the vehicle and mechanisms in the workplace, and how to properly organize all processes. The aim of the training is for the participants to acquire the necessary knowledge needed to perform loading and unloading operations. After successful completion of the training and a positive exam, training participants receive a standard certificate authorizing them to operate the devices. For more information, please contact us contacting us.
Maintenance of loading, unloading and feeding devices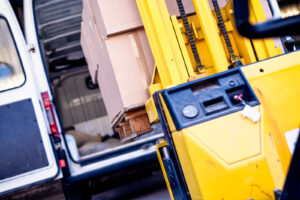 An important place among the maintenance activities for loading and unloading machinery is given to a system of preventive maintenance and repairs. Warehouse equipment, including loading and unloading equipment, needs to be regularly checked for malfunctions. Proper operation of loading and unloading machinery and equipment ensures high productivity and reliability. Minor damage, deterioration in performance can be repaired without major costs if detected in time. Depending on the type of service, inspections and fault detection are carried out both by specially trained employees and by service centre staff. The person directly responsible for the technical condition and its correct operation is the person who operates the machine entrusted to him. According to the standards in force, a preventive maintenance system is a set of interconnected tools and documentation necessary to maintain and restore the quality of machines under specific operating conditions. It is also a set of organisational and technical measures to ensure that the machine is kept in good working order, to reduce operating costs and to achieve the lowest cost of freight handling. Maintenance is a set of actions that create the most favourable operating conditions parts and subassemblies of the machine, preventing faults in good time and eliminating the defects detected. Repair is a series of technical operations aimed at removing faults that have arisen during the use of the machinery. Maintenance of warehouse equipment involves a series of operations that are carried out over a specific period of time. All work is regulated by the manufacturer and is reflected in the technical documents accompanying the equipment. Shift maintenance is carried out daily during the operation of the loading equipment according to the manufacturer's recommendations. The operator checks the external and internal condition of each unit of equipment, petrol level, oil, coolant, chassis and drives. Seasonal maintenance of the equipment takes place twice a year, usually in autumn and spring. Scheduled maintenance should be carried out according to the schedule contained in the manufacturer's technical documentation. It is carried out after a certain number of operating hours.
Loading, unloading and feeding devices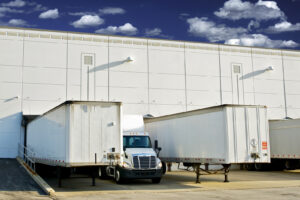 Loading, unloading and feeding devices are used for operations related to loading, unloading and reloading of goods. The use of efficient equipment allows commercial and warehouse companies to significantly optimize and improve their operations. All processes are simpler, without the risk of damaging the transport of goods. Depending on their purpose and scope of work, we can list:
| Type | Description |
| --- | --- |
| Chargers, bright | They are used to load various materials on transport devices and arrange them on the storage site, as well as to move materials in warehouses during the sorting process and in the course of the production process. During operation, the loaders capture materials, move them and unload them. Depending on the type of work, we distinguish between cyclic and continuous machines. Cyclical loaders are divided into universal ones, used to work with various loose and general cargo materials, and special ones, adapted to work only with a specific type of material. |
| Stackers | This equipment is used when it is necessary to lift and place loads at height. They are equipped with a lifting mechanism. Many different pavers are used in warehouse operations. There are electric, hydraulic, electromechanical, etc. stackers. |
We invite you to contact us and sign up for training!