Work near power lines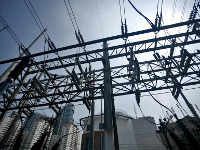 Safety in the use of mobile platforms near power lines
Modern work platforms, including aerial work platforms, are the optimum choice when working at height. Then, when this work is to take place near power lines, special care is required. Electrocution was the most common cause of death among aerial lift operators in the United States in 2012. Our aerial lift course covers exactly how to work safely where there is a risk of electrocution.
Among the most common causes of paralysis are:
the operator or parts of the platform approaching dangerously or touching the wires
lack of awareness of the proximity of overhead power lines
lack of awareness of the voltage running through the wires
inappropriate handling of the lift when it is close to cables
Electrocution can be minimised through appropriate planning measures to reduce risk and management of work at height. It is also essential that the operator is properly trained and should have entitlements awarded by the UDT.
Key safety rules for working near power lines:
where possible, overhead power lines should be disconnected before work is carried out

if this is not possible, adequate protection must be provided to the platform operator by means of guarding using dedicated tools
tools can be used to determine the distance to wires that trigger an alarm if they get too close
it is recommended to maintain a maximum distance of 15 metres with the boom fully extended near electricity poles and a maximum of 9 metres near wooden electricity poles
when working, it is advisable to mark out on the ground the maximum distance for spreading the boom
ensure adequate control of the site by additional staff
appropriate plans must be in place for emergency situations and all staff must be informed of the procedures
Proper training and, in addition, following safety procedures when working near power lines with lifts of various types is paramount. Power lines are a major hazard and accidents with them are also among the most common and dangerous, as many are fatal. In any training course dedicated to working platforms, the topic of health and safety is crucial in order to work without risk at heights.
If a course is needed for basket lift Warsaw or throughout Poland - We invite you to take advantage of ERGON's offer!