Legal labor protection - what should you know?
Legal protection of work is an officially adopted set of regulations aimed at ensuring the safety and health of employees in the workplace. In Poland, the labor protection organization system is divided into: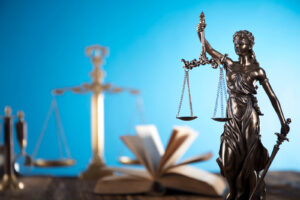 The nationwide responsibility is taken care of by the government, parliament and all state institutions that supervise compliance with labor law. These authorities have the power to enforce labor regulations and other such matters. A plant employee is subject to protection within the meaning of labor law. The system of legal protection of labor is assumed to be a whole set of regulated units, which together serve the same purpose. In the context of labor protection, an employee is a person who works under an employment contract, while an employer is an institution or unit employing natural persons. Legal protection of work takes care of issues such as:
economic resources (loans, taxes)
legal measures,
technical measures (certifications, tests, regulations),
środki organizacyjne (edukacja, ubezpieczenia).
Według ochrony pracy stan bezpieczeństwa istnieje wtedy, gdy nie stwierdza się zbyt dużego ryzyka wystąpienia szkód w miejscu pracy. Kolejną kwestią, którą monitoruje ochrona pracy jest gwarancja zdrowia pracownika. Mianowicie, w miejscu pracy muszą zostać stworzone takie warunki, by pokrywały się z założeniami WHO, czyli zapewnić pracownikowi komfort:
mental,
social,
fizyczny.
Jednym z ważnych elementów ochrony pracy jest przestrzeganie i prowadzenie szkoleń Health and Safety przez wyszkoloną kadrę w tym temacie. BHP jest zbiorem norm mających na celu zabezpieczenie pracowników przed ewentualnym ryzykiem wystąpienia szkód czy wypadków oraz zorganizowania higienicznych i komfortowych warunków wykonywania pracy.
Objectives of labor protection 
While it may seem simple enough, job protection goals can be quite complex and complex. Among them can be distinguished: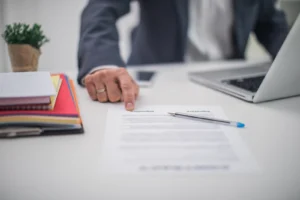 przestrzeganie i ochrona prawa pracowników,
minimalizacja ryzyka związana z przebywaniem w warunkach niebezpiecznych i szkodliwych w miejscu pracy,
optymalizacja warunków pracy z punktu widzenia fizjologicznego oraz psychologicznego.
According to the assumptions of labor protection, the employer is primarily responsible for ensuring safe and comfortable conditions at the workplace. His duties include:
adjusting the workplace to all health and safety standards,
providing employees with the necessary equipment and keeping the workplace in order,
control of employees in terms of compliance with health and safety standards,
compliance with the recommendations of the doctor present at the workplace.
As an employee, you must comply with obligations such as:
compliance with and thorough knowledge of health and safety standards,
implementation of all health and safety assumptions together with their superiors and the employer.
The entire section of the Labor Code is devoted to the legal protection of labor, which determines the risks posed by various objects, machines or tools, as well as how an employee must be prepared for the profession in terms of health and psychology.
State bodies supervising labor protection 
The most important state institutions with the greatest legal force include bodies such as:
Technical inspection authority,
National Labour Inspectorate,
Sanitary inspection,
Społeczna Inspekcja Pracy.
Każdy z tych organów ma inne pole, na którym wykonuje swoją pracę, ale wszystkie z nich są potrzebne do prawidłowego badania miejsc pracy pod kątem prawnej ochrony pracy. Prawna ochrona pracy to temat bardzo ważny i złożony, który angażuje wiele osób jednocześnie. Jest ona niezbędna do prawidłowego i bezpiecznego funkcjonowania zakładów pracy w całym kraju.