Assembly of flange connections - course
Welcome to the KURSO Centre for vocational training in the installation of flange connections. Experienced staff, state-of-the-art equipment and educational programme, nationwide coverage - these are just a few of the factors that set us apart from the competition. If you are interested in the topic of high-pressure pipe joining, we will be happy to help you develop your knowledge and acquire the necessary permissionsvalid throughout the European Union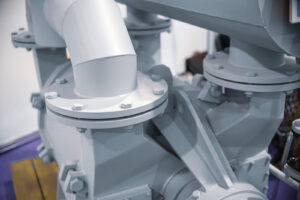 WHAT IS IT? WHAT IS IT?
A flange connection is two opposing coaxial flanges joined by at least four bolts. As a rule, there is a gasket between them, but there are exceptions to this rule.
They are inherently separable and, as they are a very important part of any pressure equipment and/or installation, must be fitted by certified personnel - In accordance with the requirements of the PED - European Pressure Directive, and according to the UDT regulation - EN 1591-4.
TRAINING TOPICS:
What will you learn about on our course? First of all, certainly the basics, i.e. safety issues. Health and safety, recognising faults and their causes, preparing the sealing surface. The health and life of the participants is our absolute priority.
Then the theory. What types of flange connections are there? Which gaskets? What is the relationship between bolt extension, bolt load and gasket tension? How do applied joint loads differ from residual loads? What causes a loss of joint load? What implications does this have? Functionality of gaskets - what should you know about it?
Once you know the answers to these and many other questions we will move on to consolidating them through practical exercises.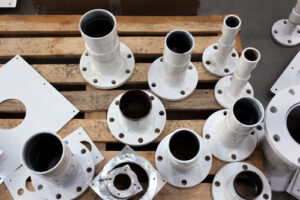 PRICE OF TRAINING
KURSO provides for a set of attractive concessions and discounts. We set prices individually. For details of the offer, please call our advisor
PREREQUISITES
Candidates should meet the following conditions:
18 years of age or older
minimum basic education