Construction and acceptance of compressed air installations
You will get the qualifications:
Construction and acceptance of compressed air installations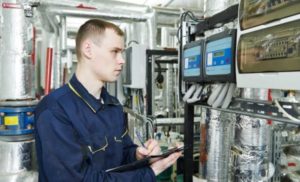 ERGON Personnel Training Center invites you to take advantage of training on the implementation and acceptance of compressed air systems!
Compressed air installations have a wide range of applications and are used in many industrial facilities. The execution and subsequent acceptance of such installations should be carried out by personnel with the appropriate training.
The ERGON Centre organises appropriate courses for those who make and receive installations using compressed air. Our emphasis is on comprehensive preparation for these jobs - our classes combine theory with practice.
During the training sessions, the following topics are discussed: the following topics:
technical conditions for the construction and acceptance of compressed air systems
technical documentation of the works carried out and the technology used
regulations and standards relating to compressed air systems
compressed air parameters
requirements for equipment and products used in compressed air systems
installation workmanship - piping, connections, fittings, tanks, air treatment, protection, measuring devices, insulation and other components
work estimates for compressed air systems
inter-operational and as-built acceptance of works - acceptance tests, protocols
Health and Safety for construction, commissioning and start-up of compressed air systems
Classes last x teaching hours.
There is the possibility of customising the curriculum to suit the needs of the client.
We encourage you to choose the services of the ERGON Personnel Improvement Centre!