Courses for forklifts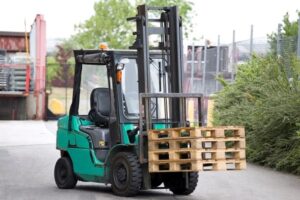 ERGON Personnel Training Center has prepared a wide range of training courses for you - we also invite you to a forklift truck course (Warsaw and the whole of Poland), including a forklift operator course, thanks to which you can learn all the most important information about the operation of these devices. Our forklift courses are conducted by experienced lecturers and instructors, and thanks to the fact that we put emphasis on results, obtaining UDT qualifications it will only be a formality with us. Currently, forklifts are used in many of the jobs, therefore the courses are a very good investment that pays off quickly both for the employee and the employer. We also invite people who want to train on their own to our forklift training.
Each forklift training course run by our centre is comprehensive and consists of a theoretical and a practical part. The course covers all theoretical issues related to the construction and operation of the device during works, as well as practical classes which teach the participants how to manoeuvre the forklift correctly in accordance with the regulations. Health and Safety and of the Office of Technical Inspection. We comprehensively prepare participants in our training courses to obtain their UDT licences.
Types of permissions
According to the UDT regulations, there are 3 categories of authorizations for the operation of forklift trucks:
I WJO for forklift trucks, including specialized ones: with an operator lifted with a load and with a variable outreach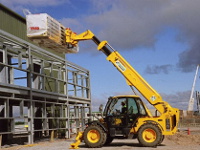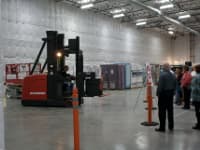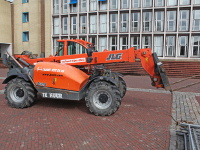 II WJO for forklift trucks (without specialized equipment)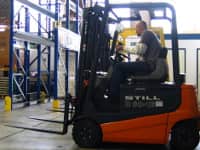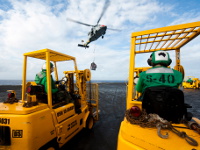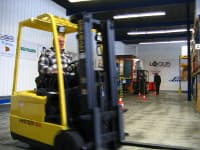 III WJO for guided and remote-controlled forklift trucks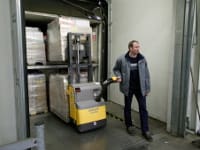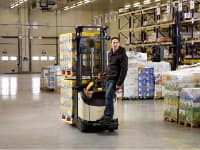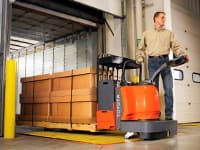 Application of devices
Forkbeards or too lorries are mechanical wheeled vehicles that are equipped with an electric motor drive or an internal combustion engine, thanks to which they can move over longer distances. The devices help to carry out light and heavy loading and unloading work on wooden pallets in warehouses, shops, ports and production halls.
Many types of forklifts are in use. Due to their operation, they are divided into: tractor, loaded, lifting, lifting and special forklifts. In terms of steering, forklifts are classified into guided, platform, remote-controlled and equipped with seats. Controlling the movement of a wheelchair is similar to driving a car in that the device has a steering wheel, brake and accelerator pedals. To operate the devices, you need forklift licenses granted in accordance with the regulations of the Office of Technical Inspection.

Forklift training - the purpose of the training
Training for forklift trucks is intended for people who have reached the age of 18, have at least basic education and have undergone medical examinations and have received a certificate of no contraindications to the profession of a forklift operator.
Thanks to the training, you can obtain the necessary knowledge and skills to take the exam. These devices are used in more and more companies. Therefore, training in their use will be a good investment. It is worth learning how to use forklifts with the ERGON Center - UDT qualifications you will be able to receive it even easier!
We invite you to familiarize yourself with our full offer!
ODK Ergon Warsaw
More information: