Courses for HDS crane operators and maintainers - all types
Training for cranes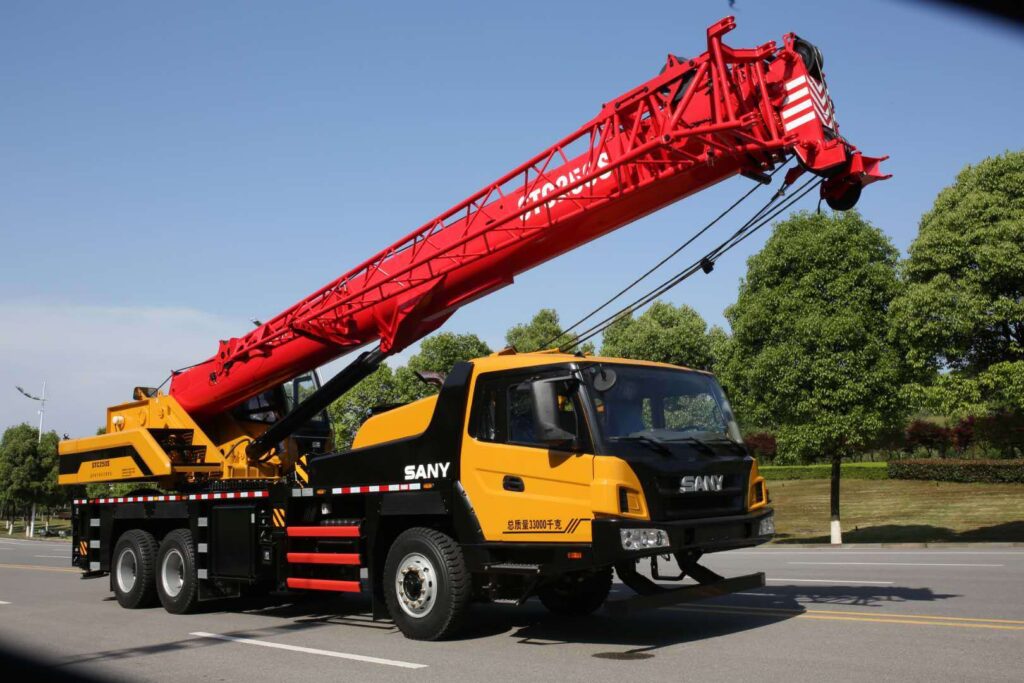 Our company offers training courses for the operator and maintenance of UDT cranes, including HDS cranes, tower cranes and cranes. The training courses are conducted by qualified professionals who impart their knowledge in a reliable and at the same time accessible manner. We provide theoretical as well as practical classes, which allow our trainees to quickly acquire knowledge and best prepare them for the profession of operator and maintainer of various types of cranes.
Operator training course - offer
As part of the training for the operator of HDS cranes, tower cranes, cranes and others, we offer lectures and exercises. During the theoretical part, issues such as:
health, safety and hygiene regulations,
types of cranes and their use,
construction of cranes,
safe use of cranes,
operator responsibilities.
Once the above information has been acquired, students have the opportunity to take part in practical activities. This is good preparation for the work of an operator and learning about the specifics of the job. Our qualified staff instruct them on how to drive the machine and present possible scenarios that may occur and how to react to them. In this way, our trainees acquire the knowledge and skills, and as soon as they are certified, they are ready to start working as crane operators.
Maintenance course - offer
Like other courses, this crane maintenance training course is also divided into a theoretical and a practical part. On it, our trainers present information related to, among other things:
health, safety and hygiene rules,
construction of cranes,
maintenance duties,
use of cranes,
the possible hazards of maintenance work,
the most common damage and faults to cranes.
Theoretical classes are particularly important in this case. We believe that a maintenance worker's job would be pointless without prior practical training. We therefore offer training in which our trainers teach useful skills, citing their many years of experience.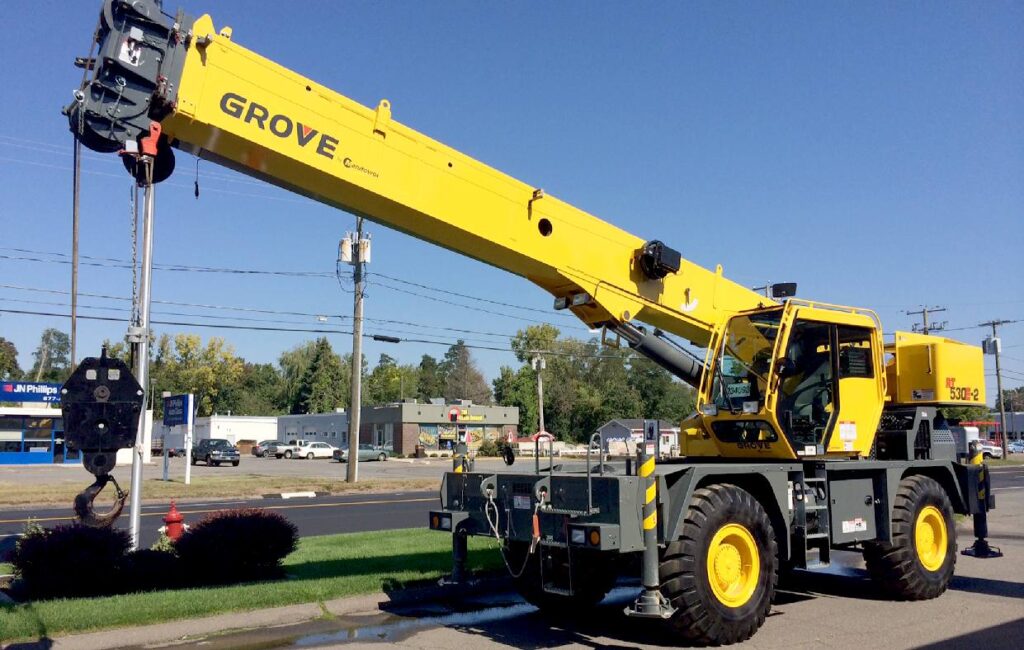 Examination and certification
The courses we organise end with a compulsory state examination. A committee of several people is usually appointed to supervise both the theoretical and practical examination. The theoretical part consists of a test, while the practical part consists of performing a task with the machine. For trainees who score the required number of points, we help them with the formalities and obtain the documents that prove their certification and qualification.
Our courses for UDT crane operator and maintainer include:
theoretical and practical classes taught by professionals actively working in the sector,
teaching materials,
assistance with paperwork,
state exam.
We offer crane operator and maintenance licence training for cranes such as:
tower cranes,
HDS mobile cranes,
mobile cranes (cranes),
railway cranes and on railway vehicles,
deck cranes,
stationary cranes.
In addition, our company offers courses for the operator and maintenance of overhead cranes, forklifts, aerial and scissor lifts, telescopic handlers.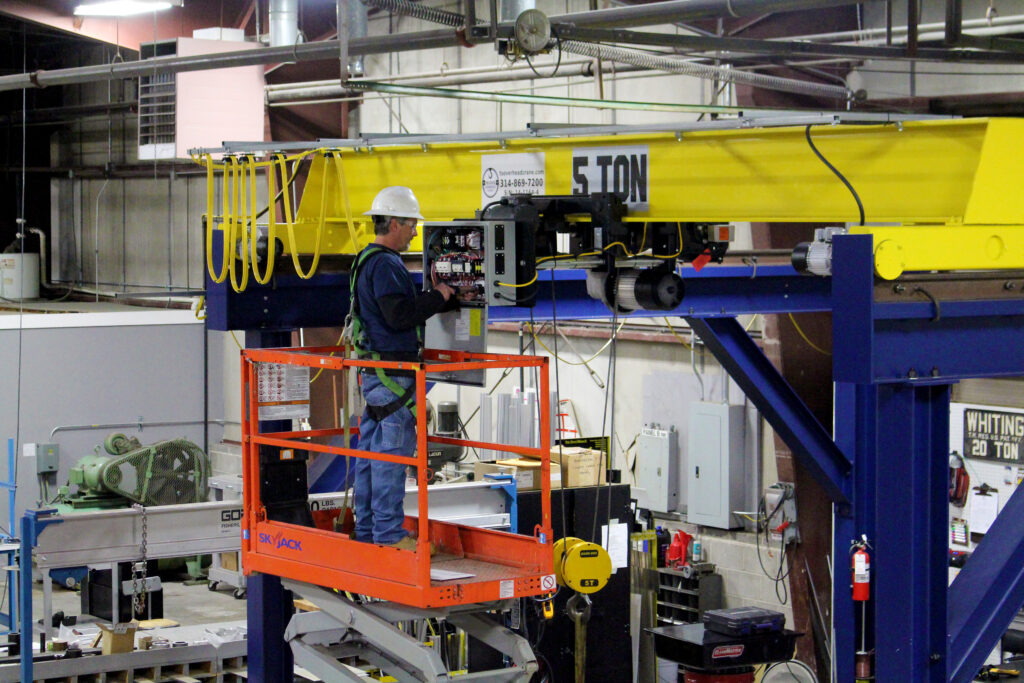 Our offer also includes:
service of mobile platforms (aerial work platforms and scissor lifts), telehandlers, fork-lift trucks, cranes, HDS cranes,
reviews,
diagnostics,
repairs,
maintenance,
audit,
modernisation,
sale of new and used equipment,
replacement equipment rental service (forklift trucks and scissor lifts only),
a service to check the machine before purchase.
If you have any questions or concerns, please do not hesitate to contact us!
Questions and answers
Who provides UDT crane operator and maintenance training?

All our training courses are taught by qualified staff to ensure a high level of teaching. Our specialists teach both theoretical and practical classes.
What is the UDT crane maintainer and operator exam like?

The state examination follows the guidelines of the Office of Technical Inspection. It consists of a written test and a practical part consisting of a task on the machine.
How do you get certified as a UDT crane operator?

Firstly, you need to take the course, then pass the examination with a positive result. Finally, if necessary, we help our trainees with all the paperwork for the issuing of the relevant certificates and qualifications.