Forklift truck operator's licence course
The company "ERGON" provides courses and training for operators of handling equipment. We are one of the major leaders organising training courses throughout Poland. We specialise in operator training, thanks to us you will gain the required qualifications for forklift trucks and more. If you want to gain the required qualifications to start your career, we invite you to take a look at our course offerings!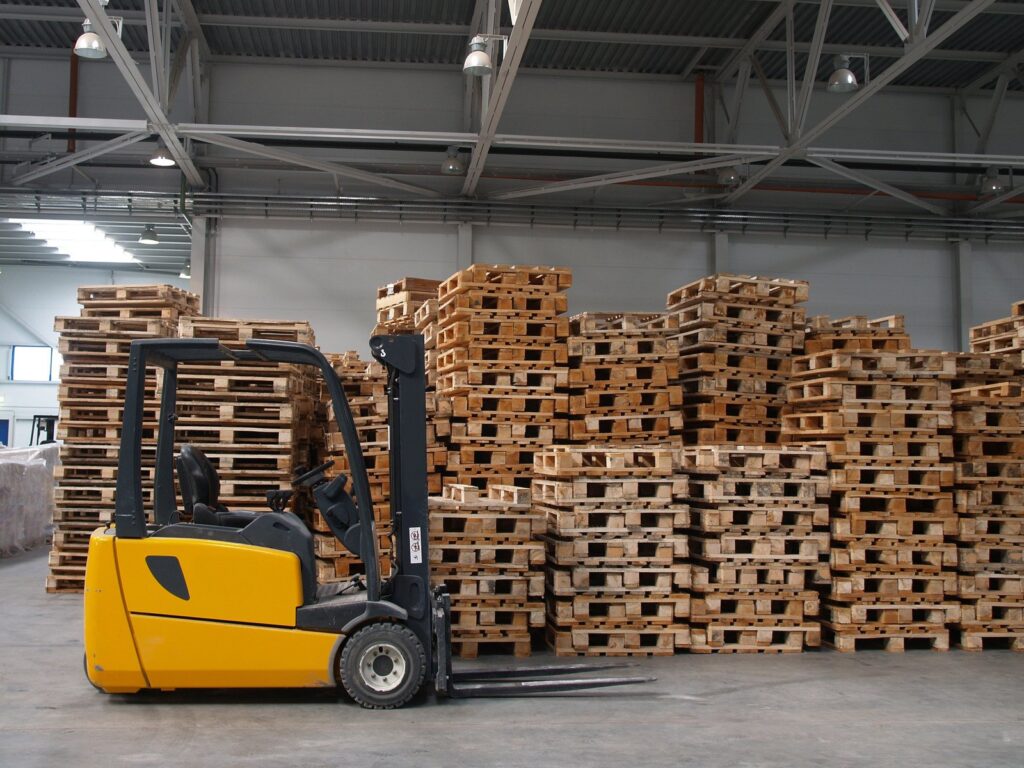 What does the course look like?
The course consists of two parts.
Theoretical part - During your studies at our centre, you will gain knowledge of theoretical issues such as construction and application.
Practical part - You will learn how to operate the equipment under the guidance of our experienced lecturers. You will become familiar with driving a forklift together with a load.
The licence is issued after completing a course and passing an examination before a board of the Office of Technical Inspection.
Jobs after the operator course
Lift trucks are most commonly found working in warehouses. They are used in the industrial, food and transport sectors. The device will help us transport several loads at the same time, we can transport several pallets from place to place. The forklift with extendable mast can easily cope with high storage capacities.
What are forklift trucks?
Forklift trucks are mobile vehicles belonging to materials handling equipment that enable the transport and lifting of items of various shapes and weights. The equipment has a motor drive, capable of moving loads e up to several tens of tonnes. The main task of the trolleys is transport and storage. The retractable mast of the device, will help us to stack the goods upwards. Most often, however, several loads are transported simultaneously, which are stacked on pallets.
Gas, diesel and electric trucks are available on the market
Trolleys gas are powered by LPG and are most commonly used outdoors, thanks to their resistance to adverse weather conditions. They can also be used in closed storage, but a gas filter must be installed. Changing gas cylinders is quick and easy, allowing the units to operate almost continuously.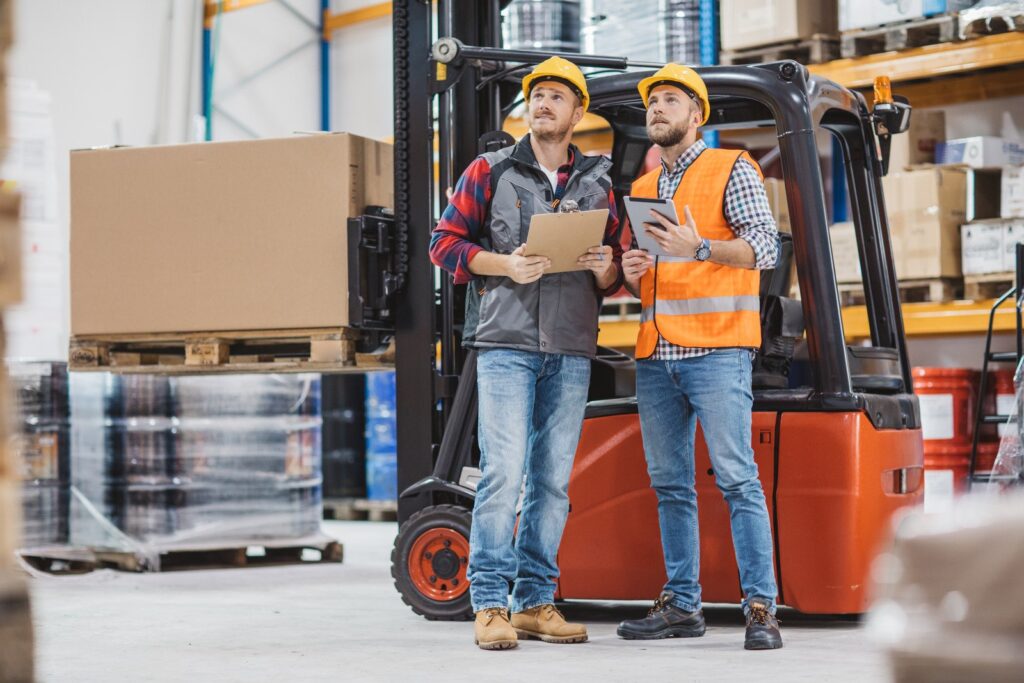 Trolleys diesel are powered by petrol or diesel. Due to the generation of harmful exhaust fumes, their operation should only be used outdoors. However, it is possible to fit special filters to the unit.
Trolleys electric are mostly used in warehouses. They are equipped with light wheels that do not dirty the surface of the storage warehouse. Thanks to their drive, their operation is quiet and produces no harmful exhaust fumes. They are available in four-wheel and three-wheel variants, but the three-wheel drive trolley is more steerable.
Detailed breakdown of forklift trucks
There is a detailed breakdown of forklifts by function and application. These include forklifts:
side - are used for transporting and lifting loads of unusual dimensions,
front - The goods are lifted using additional accessories,
torsion - are characterised by remarkable manoeuvrability,
systematic - are fairly state-of-the-art devices, whose reach can be used at the level of several metres,
high storage - They are distinguished by a retractable mast,
hoist - Also known as telescopic, due to their high overhang,
specialised - the operator can be lifted with the load,
platform - have an internal mast,
suspended - can be attached to the rear of the transport vehicle.
udt authorisation categories for forklift trucks
Powered stacker trucks with boom and powered stacker trucks with operator lifted with load - licence valid for 5 years.

Powered stacker trucks, excluding reach trucks and forklifts with operator lifted with load - licence valid for 10 years.
Where we run courses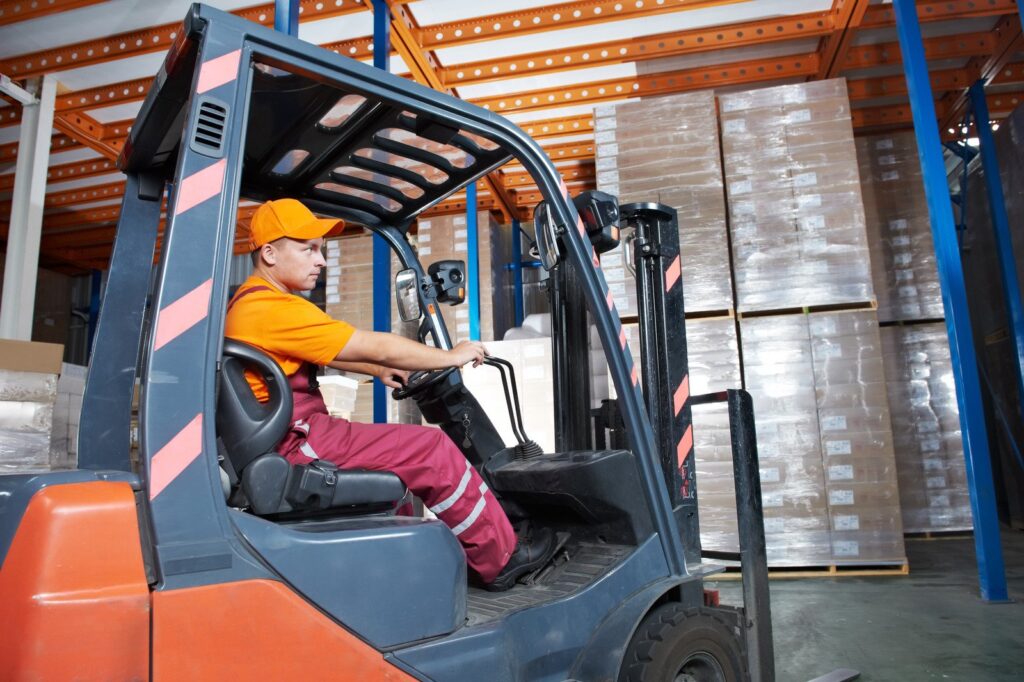 We conduct courses and training in many cities throughout Poland. Our head office is located in Warsaw, but we offer our clients access to the address of their choice.
Entry requirements for the course
To attend a forklift operator course at our centre, you will need to meet the following requirements:
at least 18 years of age,
minimum primary education,
no medical contraindications to work.
In addition to the forklift operator course, we offer:
course for mobile platforms,
telescopic loader course,
crane course,
course on mountaineering work,
HDS lifting course.
We invite you to get in touch with us so that you can acquire the necessary qualifications to work as an operator.
Questions and answers
Do you have closed-door training?

Yes, we train UDT operators in a closed format, nationwide.
What education do I need to have in order to take a forklift operator training course?

In order to participate in a forklift operator training course, you must have at least an elementary school education.