Course on high-altitude qualifications
Height qualifications
When looking for new job opportunities, you should take note of our training offer from the company "ERGON". We specialise in training for work at height in rope access and construction. The aim of our course is, to help you acquire the high-altitude qualifications you need to work as an industrial climber. Completion of the course will expand your job opportunities, in desirable economic sectors.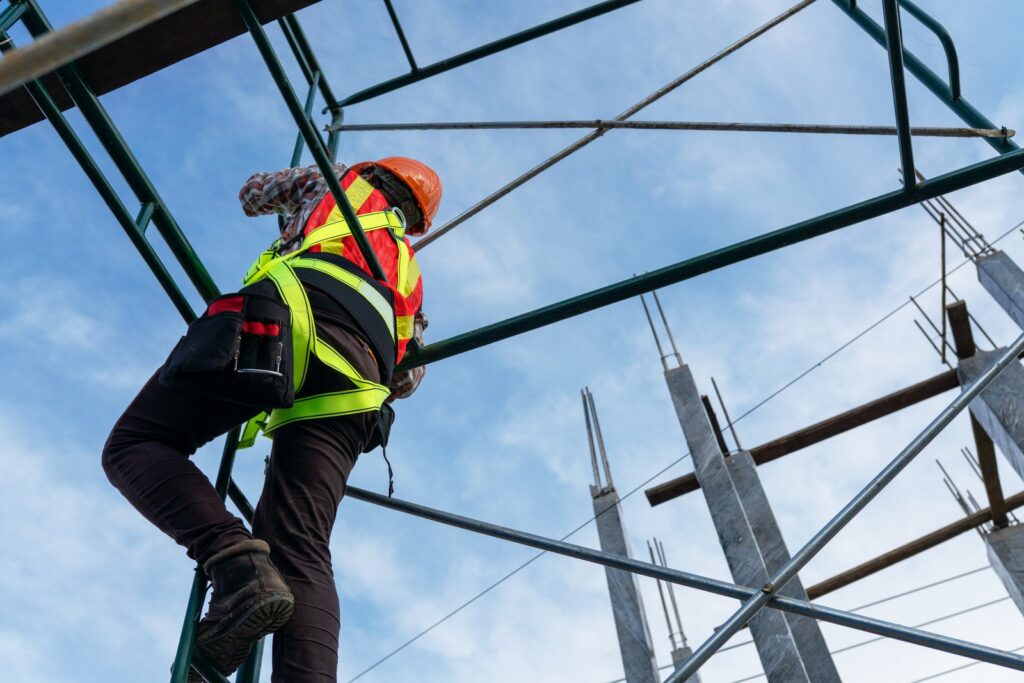 Training program
Work at height is divided into two categories, rope access and construction access. At our ERGON Centre, we run courses in both categories.
Building access work
At our centre, you will learn about the applicable standards and legislation on work at height. You will learn about the characteristics of the work and risk assessment. You will be introduced to the rights and obligations of workers in mountaineering work. On top of this, you will be introduced to the basic principles of rescue and belaying, and you will not be unfamiliar with the principles of knot tying. After completing the course, the trainee will gain the skills necessary to work on scaffolding, masts and roofs.
Rope access work
A rope course will enable you to become qualified for work where a rope is used. Learning requires specialised training, which is offered by the company "ERGON". Our instructors will teach you how to work safely with rope ascent and descent. You will learn the rules for tying knots used during work and you will learn organisation, risk assessment and also emergency plans.
The training programme includes:
legislation,
principles of knot tying,
causes of accidents,
principles of rescue,
work organisations,
personal protective equipment,
contingency plans at work,
efficient use of auxiliary tools,
principles of individual and collective belaying.
Refresher training
After completing the training, the trainee receives a certificate allowing him/her to practise the profession for three years afterwards. This is followed by a refresher course, but it is advisable to attend such training more often, e.g. every year. Nowadays, technology is changing all the time, so it makes sense to keep up to date with all the rules and tools.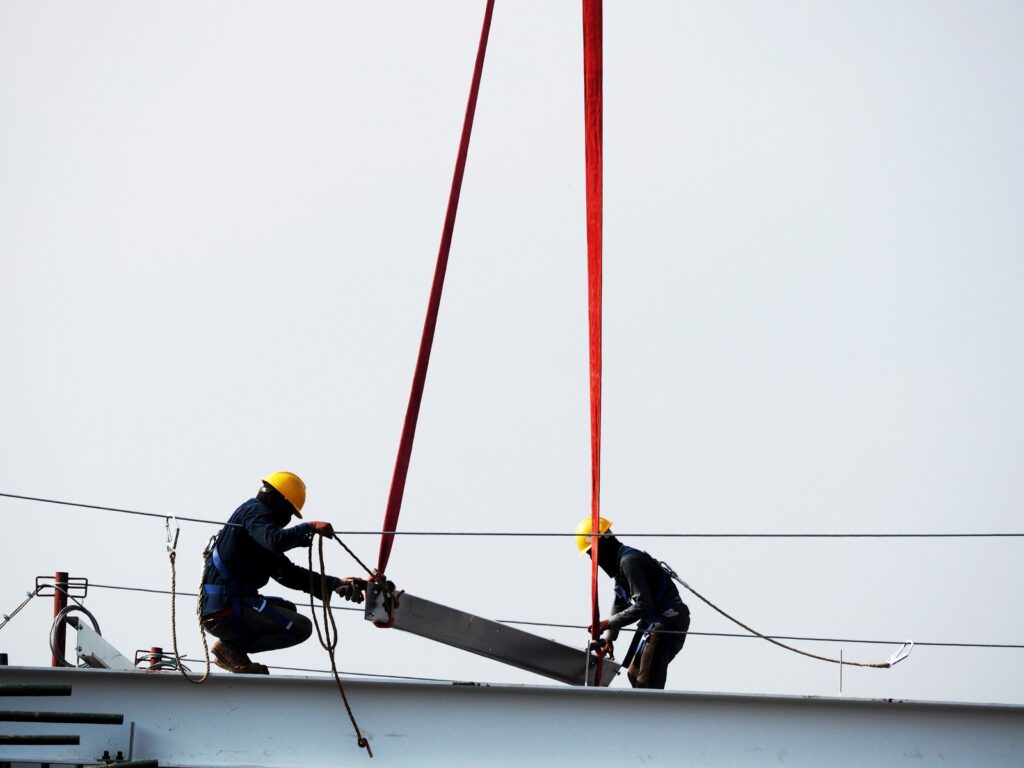 Our instructors
The lecturers at our centre are professional and diligent in their training of trainees. They are characterised by a strong commitment to passing on theoretical and practical knowledge to the students. It is important to us that the trainees at our centre approach their profession professionally and safely.
Where do we deliver training and courses?
The ERGON Centre provides training services in, among other things Warsaw and Krakowbut this does not limit us to holding courses throughout the country. We organise open and closed classes at an address of your choice.
Post-course work
A completed mountaineering training course, will considerably extend the competence and capacity to perform a profession related to work at height. The work is most often carried out during the summer season due to favourable weather conditions, but orders can also be found during the winter season. The work of a mountaineer is directed to men and women.
After completing the course, you will be able to work as, among others:
oil rig worker,
power line maintainer,
painter of building façades,
telecommunications network fitter,
a person involved in cleaning the facades of buildings.
Who is the course aimed at?
The training course for work at height is aimed at people who want to start working or broaden their skills in mountaineering. The profession of mountaineering is not one of the safest, so the course is dedicated to strong and physically fit people. There is no room for fear in the job and special care must be taken to ensure safety. Both men and women can work as mountain climbers.
What are the prerequisites for the course?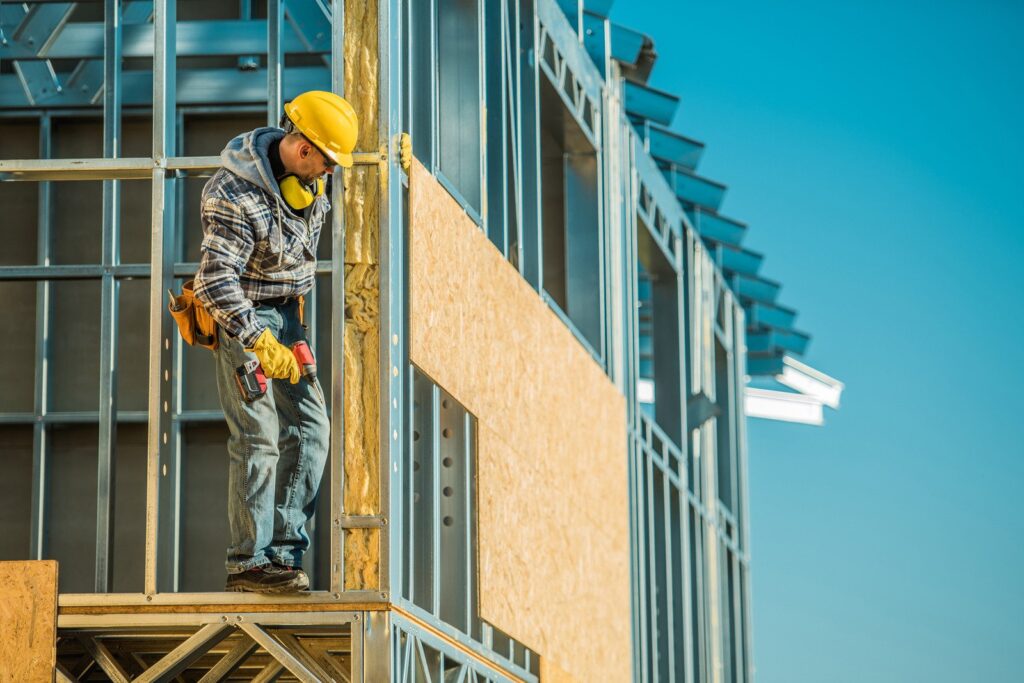 age of majority,
minimum primary education,
no medical contraindications.
Health contraindications
A person in the position of a mountaineer, must not have a fear of heights and must be physically as well as mentally fit. It is a very demanding profession and not everyone can do it. The main contraindications include any heart disease, hypertension and balance disorders.
Take a look at our training offer.
Other courses:
UDT/UTB maintenance course,
forklift operator course,
crane operator course,
aerial and scissor lift operator course,
soldering course.
Questions and answers
After completing the course, for how long can I practise as a mountaineer?

The practising certificate is issued for a period of three years.