UDT training for rail crane operators
Zdobądź uprawnienia na operatora lub konserwatora żurawi szynowych
Ośrodek doskonalenia Kadr ERGON oferuje kompleksowe kursy na uprawnienia operatora żurawi szynowych. Na naszym szkoleniu zdobędziesz wiedzę teoretyczną na temat żurawi, a także dozoru technicznego. Nabędziesz umiejętności praktyczne, które ułatwią Ci pracę na stanowisku operatora lub konserwatora. Wszystkie zajęcia odbywają się pod okiem doświadczonych instruktorów, którzy w razie potrzeby nakierują i podpowiedzą w jaki sposób należy wykonać daną czynność. Poniżej przedstawiliśmy wymagania dla kandydatów oraz program szkoleń.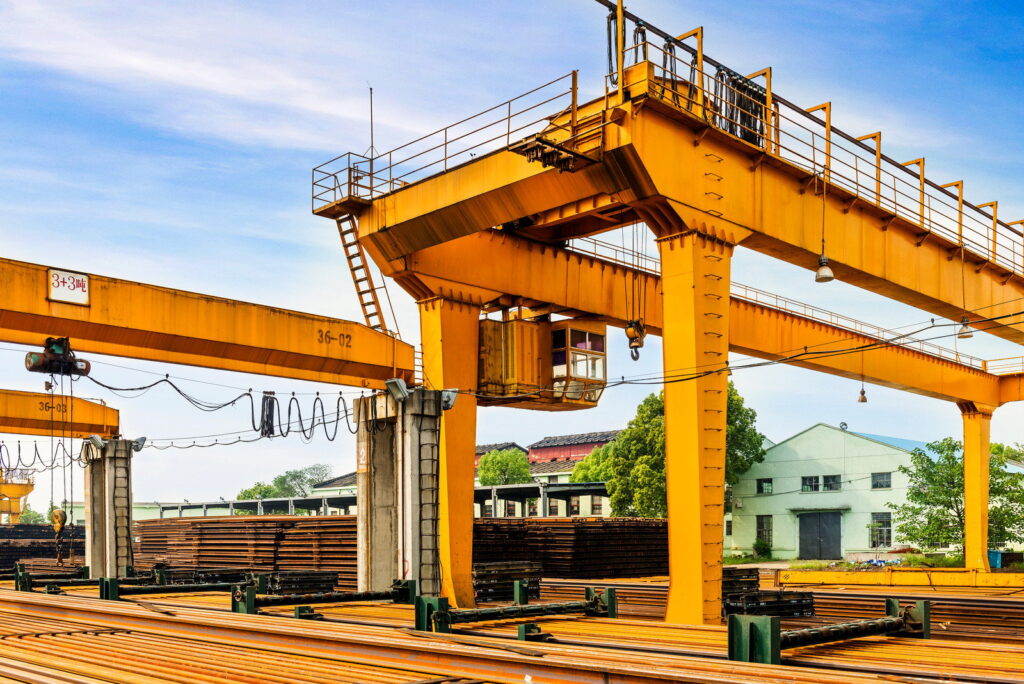 Wymagania wstępne dla kandydatów
Każda zainteresowana osoba, która chciałaby wziąć udział w naszych kursach na operatora żurawi szynowych, powinna:
be at least 18 years old,
nie posiadać żadnych przeciwskazań zdrowotnych do pracy na danym stanowisku (wymagane jest przedstawienie orzeczenia lekarskiego).
Kurs na operatora żurawi szynowych
Szkolenie na operatora żurawi szynowych składa się z części teoretycznej i praktycznej prowadzonej przez doświadczonych szkoleniowców. Omawiają oni najważniejsze informacje związane z budową żurawi, ich działaniem, obsługą i czynnościami kontrolnymi. Podczas zajęć, nasi specjaliści mówią prostym obrazowym językiem, aby w pełni ukazać problematykę omawianych zagadnień, a także wykorzystują autorskie prezentacje multimedialne ułatwiające zapamiętywanie omawianych informacji.
Training program
information on technical supervision,
aktualne regulacje prawne,
podział żurawi i krótkie omówienie każdego z nich,
budowa poszczególne części żurawi szynowych,
zastosowanie żurawi,
zadania operatora żurawi szynowych,
bezpieczna eksploatacja żurawi szynowych,
regulations Health and Safety i PPOŻ,
zajęcia praktyczne z obsługi żurawi szynowych.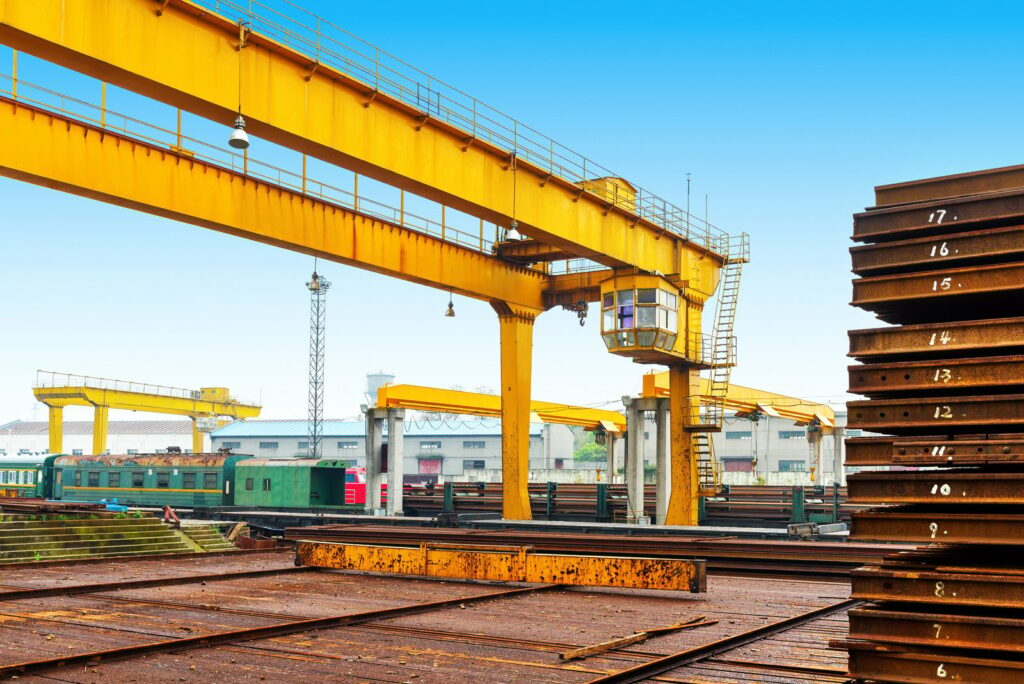 Kurs na konserwatora żurawi szynowych
Ten typ szkolenia skupia się przede wszystkim na dokładnym omówieniu poszczególnych części żurawia oraz jego działania. Kursanci dowiadują się jak zrobić szczegółowy przegląd urządzenia, a także na co zwrócić uwagę podczas kontroli okresowych. Nauczą się również wypełniania i prowadzenia dokumentacji technicznej oraz poznają aktualnie obowiązujące przepisy prawne. Konserwator urządzeń dźwigowych jest bardzo poszukiwany na rynku pracy.
Training program
technical supervision news,
types of cranes,
przepisy prawne,
budowa żurawi szynowych i ich systemów,
działanie żurawi szynowych,
prawa i obowiązki konserwatora,
czynności konserwacyjne,
przepisy BHP oraz PPOŻ,
ćwiczenia praktyczne.
UDT exam
Po zakończeniu kursów, przeprowadzany jest obowiązkowy egzamin państwowy, w całości nadzorowany przez Urząd Dozoru Technicznego. Kursanci najpierw przystępują do części testowej, a następnie muszą wykonać zadania związane z obsługą lub konserwacją żurawi szynowych. Jeśli uczestnik zaliczy obie te części, otrzymuje uprawnienia pozwalające na pracę na stanowisku operatora lub konserwatora. Są one ważne 5 lat, a wydaje je Urząd Dozoru Technicznego. Dokumenty te uprawniają do pracy operatora i konserwatora na terenie całej Polski oraz w krajach Unii Europejskiej.
Cele szkolenia
Najważniejszym celem szkolenia na operatora i konserwatora żurawi szynowych jest przygotowanie uczestników do wykonywania przyszłej pracy oraz do pozytywnego zaliczenia egzaminu końcowego. Skupiamy się na przekazywaniu wiedzy teoretycznej i praktycznej, która pozwoli kursantom na zdobycia doświadczenia oraz nabycie płynności i pewności podczas wykonywania poszczególnych zadań. Przekazujemy także wiedzę na temat bezpiecznego wykonywania swoich obowiązków, reagowania na niebezpieczne sytuacje w pracy oraz udzielanie pierwszej pomocy. Nabywając te umiejętności, kursanci są na dobrej drodze do tego, aby stać się specjalistami w zakresie obsługi i konserwacji żurawi szynowych.
Rail cranes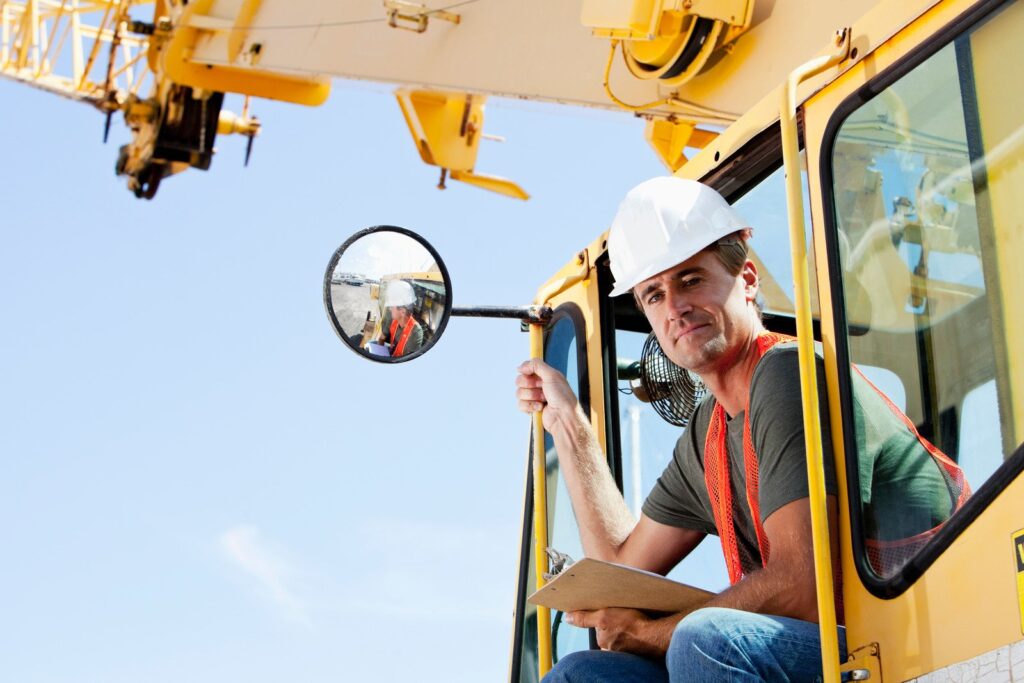 Żurawie szynowe są maszynami, które podlegają pod dozór techniczny. Składają się z długiego ramienia, wysięgnika oraz zawiesi, do której zaczepiony jest ładunek. Żurawie szynowe można spotkać przede wszystkim w portach, gdyż służą one do transportu ciężkich towarów. Są szczególnie użyteczne w załadunku, wyładunku i przeładunku różnego rodzaju towarów.
Dlaczego warto wybrać nasze kursy?
Zapisując się na nasz kurs, otrzymujesz gwarancję profesjonalnego podejścia do każdego uczestnika. Nasi szkoleniowcy przekazują wiedzę w sposób możliwie prosty i obrazowy, wykorzystując do tego prezentacje multimedialne oraz filmy edukacyjne. Każda osoba otrzymuje dodatkowo materiały szkoleniowe wraz z bazą przykładowych pytań egzaminacyjnych.
Jesteśmy ośrodkiem szkoleniowym z dużym doświadczeniem. Przeszkoliliśmy już tysiące osób, które zdobyły uprawnienia i obecnie pracują jako operatorzy i konserwatorzy nie tylko żurawi, ale również ładowarek teleskopowych, podestów ruchomych, suwnic czy koparek.
Nasze pozostałe usługi:
szkolenia na uprawnienia operatora i konserwatora wszystkich rodzajów żurawi (stacjonarnych, przewoźnych i przenośnych, samojezdnych, wieżowych i szybko montujących, kolejowych i na pojazdach kolejowych, pokładowych oraz pływających), a także na pozostałe maszyny UDT takie jak podesty ruchome (podnośniki koszowe i nożycowe), suwnice, układnice magazynowe, ładowarki teleskopowe i wózki widłowe,
szkolenia BHP i PPOŻ (wstępne i okresowe),
serwis stacjonarny i mobilny urządzeń m.in. podestów ruchomych (podnośników koszowych i nożycowych), ładowarek teleskopowych, wózków widłowych, układnic magazynowych oraz suwnic,
maintenance,
modernisation,
reviews,
możliwość sprawdzenia maszyny przed dokonaniem jej zakupu,
możliwość wypożyczenia maszyny (wózka widłowego lub podnośnika nożycowego),
sprzedaż maszyn nowych i używanych.
Questions and answers
Co otrzymam zapisując się na kurs na żurawie szynowe?

Każdy uczestnik naszego szkolenia na operatora bądź konserwatora żurawi szynowych otrzymuje darmowe materiały szkoleniowe, bazę przykładowych pytań egzaminacyjnych, wsparcie naszej kadry szkoleniowej. Dodatkowo zapewniamy pomoc przy załatwianiu wszelkich spraw formalnych.
Czy przed rozpoczęciem kursu muszę przedstawić orzeczenie lekarskie?

Tak. Od kandydatów wymagamy orzeczenia lekarskiego, które będzie potwierdzało dobry stan zdrowia do pracy jako operator lub conservator of cranes szynowych.
Jakie jeszcze kursy macie w ofercie?

W naszej ofercie znajdują się szkolenia przeciwpożarowe oraz dotyczące bezpieczeństwa i higieny pracy (wstępne i okresowe). Oferujemy również kursy na konserwatora i operatora poszczególnych maszyn UDT np. wózka widłowego, suwnic, układnic magazynowych, podestów ruchomych, ładowarek teleskopowych, a także wszystkich rodzajów żurawi.