UDT training for rail crane operators
Gain certification as a rail crane operator or maintainer
The ERGON Personnel Improvement Centre offers comprehensive courses for rail crane operator qualifications. During our training, you will acquire theoretical knowledge about cranes as well as technical supervision. You will acquire practical skills that will facilitate your work as an operator or maintainer. All classes are taught by experienced instructors, who will guide you if necessary and will give you tips on how to perform a particular activity. We have outlined the requirements for candidates and the training programme below.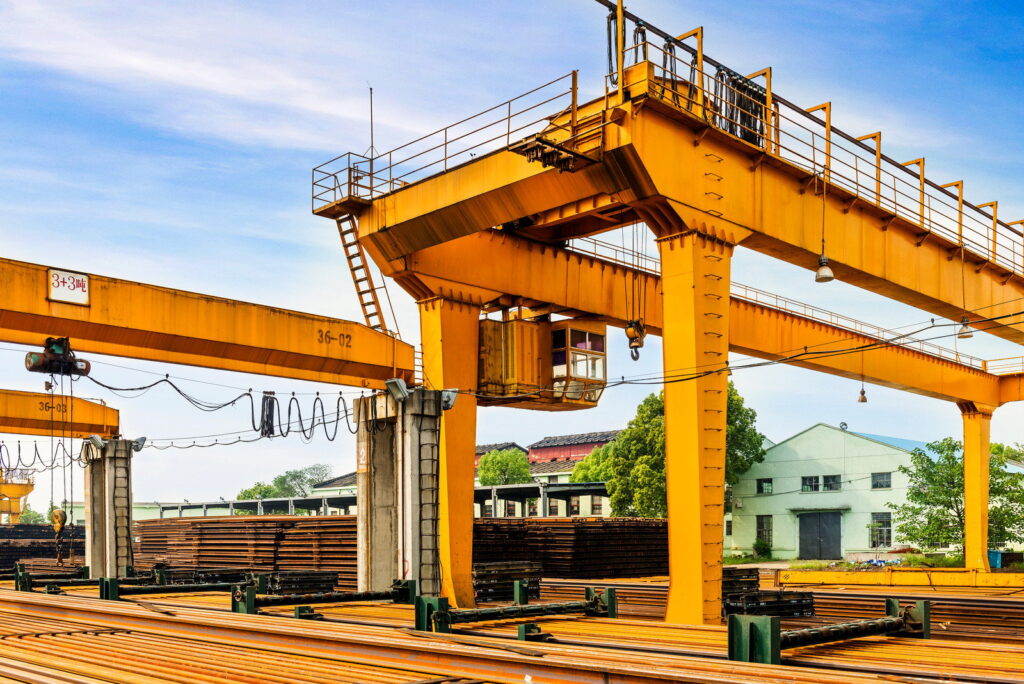 Entry requirements for candidates
Any interested person who would like to attend our rail crane operator courses should:
be at least 18 years old,
not have any health contraindications for the job (medical certificate required).
Rail crane operator course
Training to become a rail crane operator consists of a theoretical and practical part conducted by experienced trainers. They discuss the most important information related to the construction of cranes, their operation, handling and control activities. During the classes, our specialists speak in simple, pictorial language to fully illustrate the issues discussed, and use original multimedia presentations to make the information discussed easier to remember.
Training program
information on technical supervision,
current regulations,
A breakdown of the cranes and a brief discussion of each,
construction of individual parts of rail-mounted cranes,
use of cranes,
the tasks of a rail crane operator,
safe operation of rail cranes,
regulations Health and Safety and fire safety,
practical classes in the operation of rail cranes.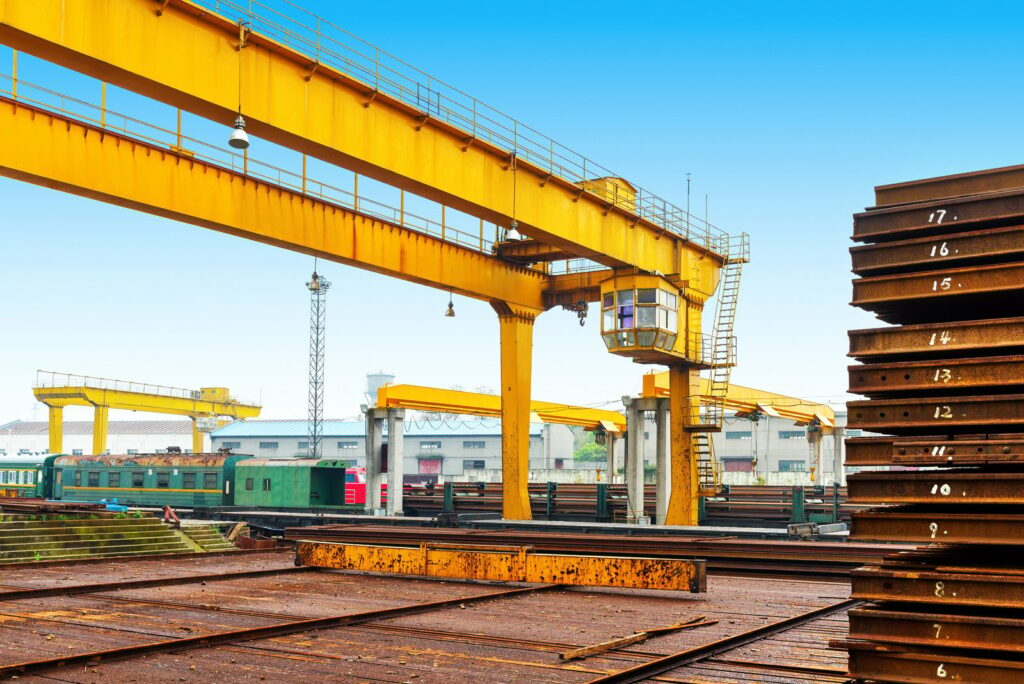 Rail crane maintenance course
This type of training focuses primarily on a thorough discussion of the various parts of the crane and its operation. The trainees learn how to do a detailed inspection of the equipment, as well as what to pay attention to during periodic inspections. They will also learn how to complete and maintain technical documentation and become familiar with current legislation. A crane equipment maintainer is highly sought after on the labour market.
Training program
technical supervision news,
types of cranes,
legislation,
construction of rail-mounted cranes and their systems,
operation of rail cranes,
rights and obligations of the conservator,
maintenance activities,
health and safety and fire protection regulations,
practical exercises.
UDT exam
At the end of the courses, there is a compulsory state examination, entirely supervised by the Office of Technical Inspection. The course participants first take a test part and then have to perform tasks related to the operation or maintenance of rail cranes. If the participant passes both parts, he or she is awarded a certificate allowing them to work as an operator or maintenance person. These are valid for five years and are issued by the Office of Technical Inspection. These documents entitle the participant to work as an operator and maintainer throughout Poland and in the countries of the European Union.
Training objectives
The most important aim of training as a rail crane operator and maintainer is to prepare participants for their future work and to pass the final examination. We focus on imparting theoretical and practical knowledge that will enable trainees to gain experience and become fluent and confident in their individual tasks. We also impart knowledge on how to perform one's duties safely, how to respond to dangerous situations at work and how to administer first aid. By acquiring these skills, trainees are well on their way to becoming specialists in the operation and maintenance of rail cranes.
Rail cranes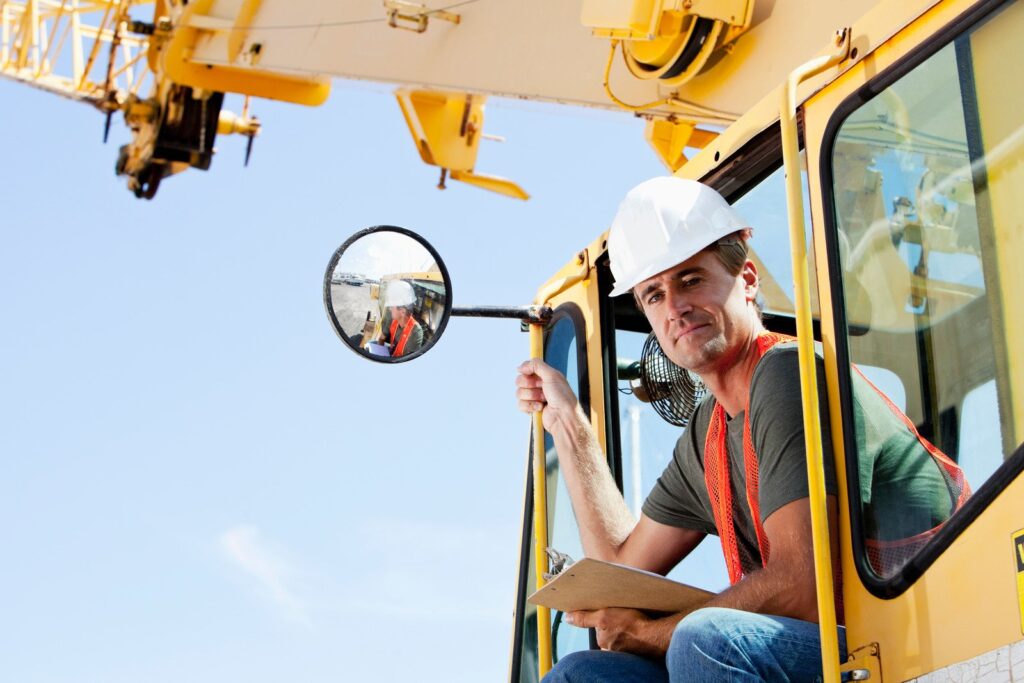 Rail cranes are machines that are subject to technical supervision. They consist of a long arm, a boom and a sling to which the load is hooked. Rail-mounted cranes are mainly found in ports, as they are used to transport heavy goods. They are particularly useful for loading, unloading and handling various types of goods.
Why choose our courses?
When you sign up for our course, you are guaranteed a professional approach to each participant. Our trainers impart knowledge in as simple and illustrative a manner as possible, using multimedia presentations and educational videos. Each person additionally receives training materials including a database of sample exam questions.
We are a training centre with a lot of experience. We have already trained thousands of people who have gained qualifications and are now working as operators and maintainers not only of cranes, but also of telehandlers, mobile platforms, cranes or excavators.
Our other services:
operator and maintenance training for all types of cranes (fixed, mobile and portable, self-propelled, tower and quick-mounting, rail and on-board, deck and floating), as well as for other UDT machines such as mobile platforms (basket and scissor lifts), overhead cranes, storage stackers, telescopic handlers and forklifts,
training in occupational health and safety and fire safety (initial and periodic),
stationary and mobile service for equipment such as mobile platforms (aerial work platforms and scissor lifts), telehandlers, fork-lift trucks, warehouse stackers and cranes,
maintenance,
modernisation,
reviews,
the opportunity to inspect the machine before purchasing it,
possibility of renting a machine (forklift or scissor lift),
sale of new and used machinery.
Questions and answers
What do I get when I enrol on a rail crane course?

Every participant in our training as a rail crane operator or maintainer receives free training materials, a database of sample exam questions, and support from our training staff. In addition, we provide assistance with all formal matters.
Do I need to provide a medical certificate before starting the course?

Yes. We require candidates to have a medical certificate that will confirm good health to work as an operator or conservator of cranes rails.
What other courses do you have on offer?

Our offer includes fire and occupational health and safety training (initial and periodic). We also offer courses for the maintenance and operator of specific UDT machines, e.g. forklift, cranes, storage stackers, mobile platforms, telescopic handlers, and all types of cranes.