Fire training
Kurs zawodowy PPOŻ
Jesteśmy firmą, która specjalizuje się w przeprowadzaniu różnego rodzaju kursów, również szkoleń przeciwpożarowych. Współpracujemy ze specjalistami, którzy zawodowo zajmują się ochroną przeciwpożarową. Na wykładach przekazują oni informacje w sposób profesjonalny, a zarazem prosty i zrozumiały. Dzięki temu, osoby uczestniczące w szkoleniu, są w stanie z powodzeniem wykorzystać zdobytą wiedzę podczas zajęć praktycznych. Do każdego z naszych klientów podchodzimy indywidualnie tak, aby jak najlepiej odpowiedzieć na jego potrzeby i oczekiwania względem prowadzenia szkoleń przeciwpożarowych.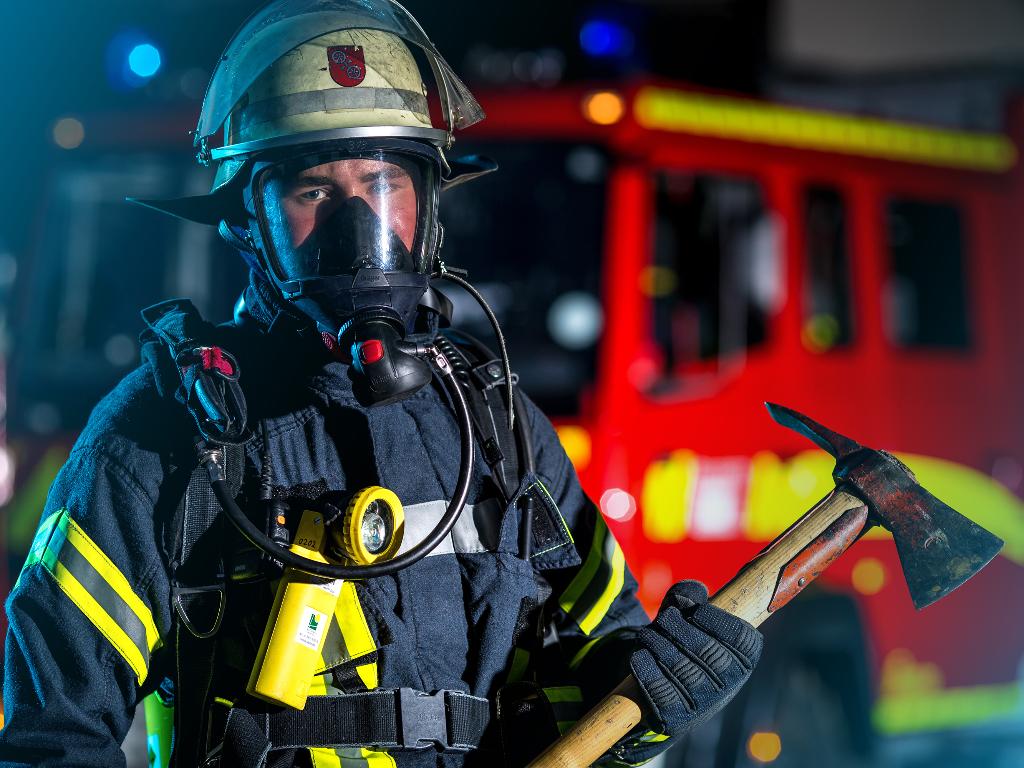 Szkolenie PPOŻ – ogólne informacje
Celem szkolenia jest ukazanie potencjalnego niebezpieczeństwa pożarowego w budynku oraz omówienie działań i zachowań, które powinny być stosowane w przypadku wybuchu pożaru. Kurs podstawowy jest przeznaczony dla wszystkich chętnych osób. Natomiast ze szkolenia specjalistycznego, skorzystają pracownicy i pracodawcy, którzy prowadzą tego typu kursy dla innych oraz ci, których praca polega na zabezpieczaniu różnego rodzaju obiektów.
Każdy kurs wygląda nieco inaczej głównie ze względu na to, że każdy obiekt posiada inną konstrukcję i budowę. Dlatego też, na samym początku układa się specjalną instrukcję oraz scenariusz po to, żeby w jak najprostszy sposób przekazać informacje pracownikom konkretnego budynku. Nasza firma oferuje wykłady teoretyczne oraz ćwiczenia praktyczne, które obejmują m.in. próbną ewakuację.
Wśród tematów szkolenia przeciwpożarowego znajduje się:
omówienie instrukcji bezpieczeństwa pożarowego charakterystycznej dla danego budynku,
zapoznanie kursantów z obecnie obowiązującymi przepisami przeciwpożarowymi,
omówienie zagrożeń pożarowych w miejscu pracy,
zasady bezpiecznej ewakuacji i sposoby zawiadamiania straży pożarnej,
udzielanie pierwszej pomocy,
obsługa różnego rodzaju gaśnic (opcjonalnie).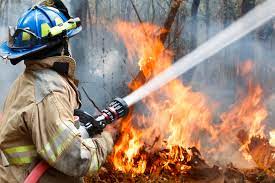 Prowadzenie zajęć praktycznych nie jest obowiązkowe, natomiast wierzymy, że dzięki temu uczestnicy szkolenia lepiej zapamiętają omawiane informacje, a w razie niebezpieczeństwa pożarowego, będą potrafili wykorzystać je w praktyce. Zachęcamy więc do kontaktu z nami, aby dopasować program szkolenia do potrzeb Twoich pracowników.
W ramach szkolenia oferujemy:
zajęcia praktyczne i teoretyczne prowadzone przez specjalistów,
training materials,
kurs udzielania pierwszej pomocy,
miejsce i narzędzia do przeprowadzenia ćwiczeń praktycznych.
Nasze pozostałe kursy i szkolenia
Uważamy, że dobre przeszkolenie to podstawa. Dlatego oferujemy szeroki zakres kursów, które w razie niebezpieczeństwa pomogą Twoim pracownikom podjąć szybkie i przemyślane kroki. Nasza firma specjalizuje się również w prowadzeniu kursów specjalistycznych na operatora i konserwatora maszyn UDT takich jak: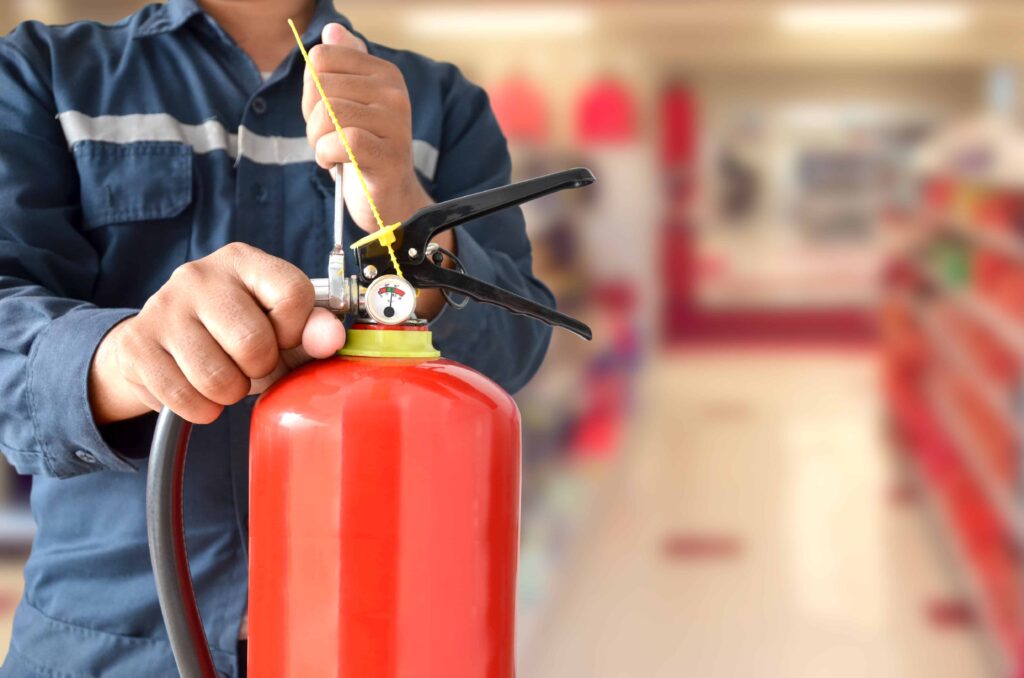 forklifts,
telescopic handlers,
dźwigi i żurawie wieżowe,
cranes,
HDS cranes,
podesty ruchome, w tym podnośniki nożycowe i koszowe.
Nasze pozostałe usługi:
serwis maszyn (stacjonarny i mobilny),
maintenance,
modernisation,
audits,
sprzedaż urządzeń (nowych i używanych),
wypożyczanie urządzeń zastępczych,
możliwość sprawdzenia maszyny przed jej zakupem.
Questions and answers
Jak wygląda szkolenie przeciwpożarowe?

Szkolenie przeciwpożarowe składa się z zajęć praktycznych i teoretycznych, na których omawiane są m.in. aktualnie obowiązujące przepisy dotyczące bezpieczeństwa oraz zasady bezpiecznej ewakuacji.
Dla kogo jest specjalistyczne szkolenie przeciwpożarowe?

Szkolenia przeciwpożarowe specjalistyczne zostały stworzone dla osób, prowadzących kursy o takiej tematyce oraz dla tych, którzy zajmują się zabezpieczaniem budynków.
Czy zajęcia praktyczne na szkoleniu przeciwpożarowym są obowiązkowe?

Ćwiczenia praktyczne nie są obowiązkowe, jednak zachęcamy do udziału w nich. Wówczas poznają Państwo zasady udzielania pierwszej pomocy oraz obsługi gaśnicy.