Course on operating mobile platforms "spiders"
Mobile platform training
The company "ERGON" offers comprehensive courses for the operator of mobile platforms, the so-called "spiders". We have been leaders in this field for many years, and the number of satisfied trainees confirms this. Our individual approach to each course participant translates into very good results on the final exam and obtaining the required UDT authorisations. The courses are taught by professionals who actively work with mobile platforms. As a result, our trainees are trained to use the information and skills they have acquired in their future work. As part of the mobile platform operator course, we also provide practical classes that allow participants to practice operating a specific machine.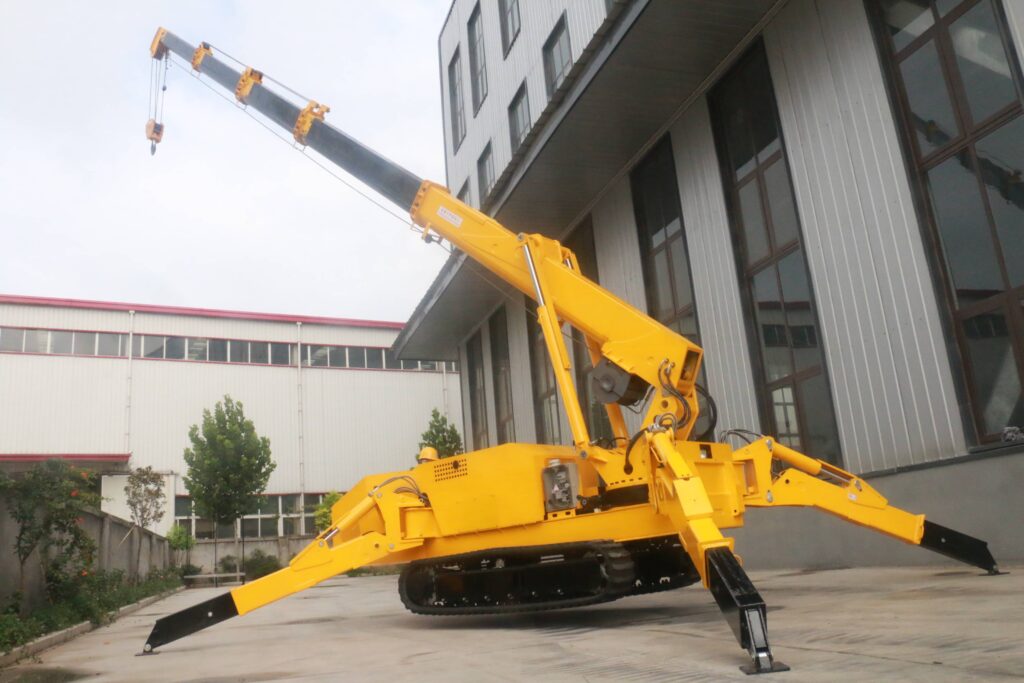 Examples of issues discussed during the course:
the internal and external structure of the platform and its most important parts,
operator performance characteristics,
operating a mobile platform of the "spider" type in practice,
health and safety of the mobile platform operator.
We only run our courses on site, so that our students get as much out of the course as possible. This applies to both theoretical and practical classes. Please contact us to arrange a specific course date.
Examination and awarding of UDT qualifications
The theoretical and practical lessons are designed to prepare the trainee to pass the exam and gain the required qualifications. The course tutor imparts knowledge in such a way that the learner is able to memorise the necessary information and apply it immediately in practice.
At the end of the course, you will have to take an exam which includes a test with closed questions, an interview with an examiner and performing tasks with the equipment. Once the required number of points has been obtained, we assist in formal matters and in liaising with the Office of Technical Inspection so that, as quickly and efficiently as possible, the trainee obtains a document confirming his or her qualifications and entitlements.
Mobile platforms, so-called spiders - characteristics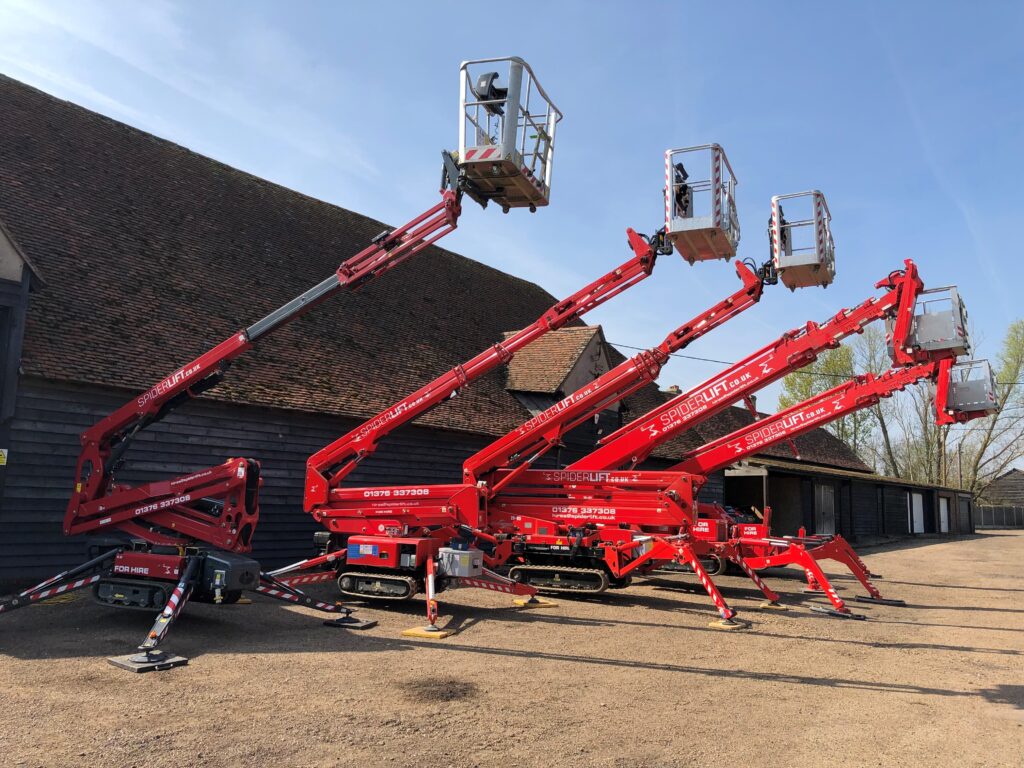 Spider-type platforms belong to the group of mobile platforms. They are characterised by a chassis resembling a spider - whence its name - and a long arm, at the end of which is a basket enclosed by railings. As the machine does not have its own system that would allow it to move on its own, it is usually attached to a special car trailer. In addition, the advantage of this machine is undoubtedly its small size and weight compared to other platforms. It is therefore suitable for outdoor work, but also for indoor work.
Spider platforms - applications
Due to their size and weight, mobile platforms known as 'spiders' are widely used in a variety of industries. They are used in warehouses and logistics centres as well as for outdoor work. Thanks to the long arm of this machine, its working range is even greater and allows various activities to be carried out at height. These platforms, are extremely useful in various types of building renovation, repair and maintenance. They are also used for order picking and inventory work in warehouses, as well as conservation work or pruning tree branches.
So it's worth having the right qualifications to help you do your job in such a wide variety of industries and environments.
As part of the course we provide:
theoretical and practical classes taught by professionals,
equipment and space for practical exercises,
training materials, including access to a platform with additional information,
theoretical and practical exam,
obtaining the relevant authorisations and qualifications.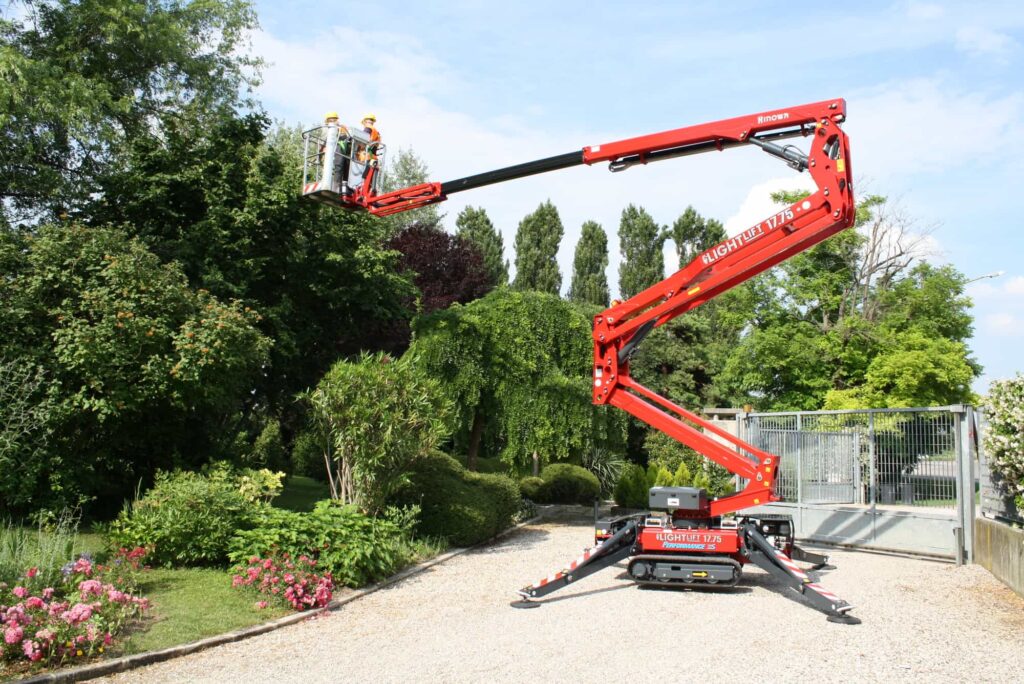 We also run courses for the operator of UDT equipment such as:
mobile platforms (aerial work platforms and scissor lifts),
forklifts,
HDS cranes,
cranes,
telescopic handlers,
cranes and tower cranes.
Our other services:
UDT machine maintenance course,
stationary and mobile service,
machine inspections,
repairs,
maintenance,
audits,
modernisation,
sale of new and used equipment,
hire of replacement equipment (in exceptional cases),
the possibility of checking the machine before purchase.
Questions and answers
What topics are covered on the platform operator course?

In our courses, you will learn what the operator's work is like in practice and learn about the construction of platforms and their mechanisms. We place great emphasis on practical skills and safety messages for the platform operator.
Do you offer online courses?

Yes, it is possible to hold lecture classes online but we encourage you to attend the theory classes in person.
Do you operate an aerial lift service?

Yes. As well as organising courses, we also repair, maintain and upgrade UDT machines and carry out audits.