Course for mobile platforms
The training company "ERGON" specialises in providing training in the operation and maintenance of handling equipment. With special attention to safety we teach, our trainees.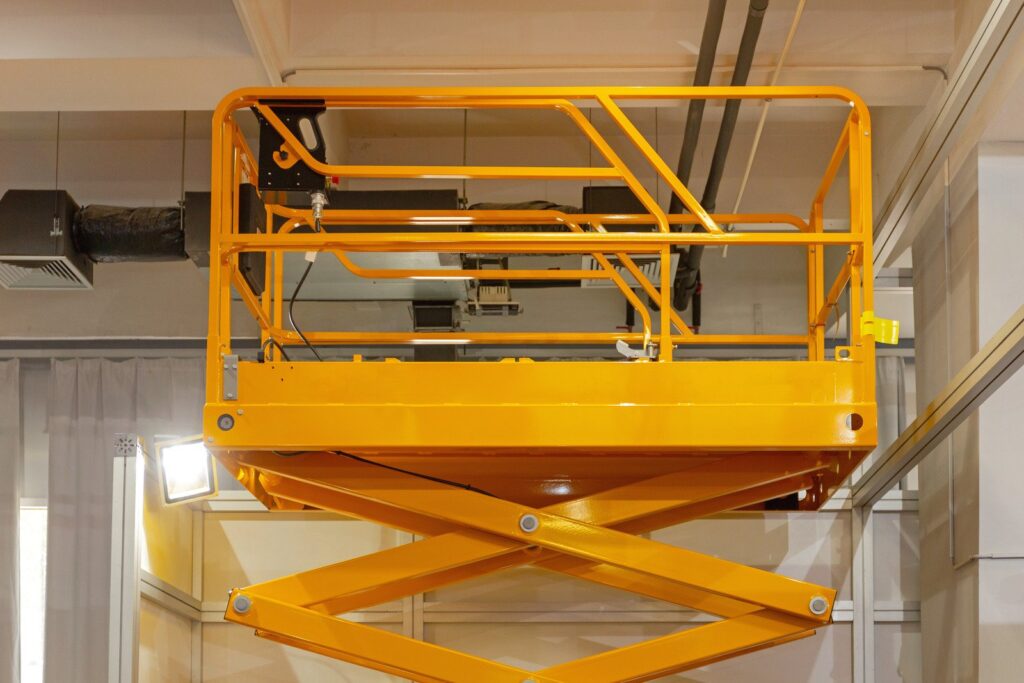 With our help, you will easily pass the state exam and obtain a qualification certificate as an operator or maintainer of mobile platforms.
How is the course going? What will you learn?
During our training on operator we address issues such as:
Types and construction of individual mobile platforms.
Operator responsibilities before, during and after work.
Safe operation of the machine.
Principles of health and safety at work.
Information on the technical supervision of the equipment concerned.
After the theoretical lessons, the participant operates the equipment on the manoeuvring area, under the supervision of our specialists.
Training at conservator, includes information such as:
Maintenance plans.
Fluid and oil changes.
Repairs to various types of defects.
Technical and periodic inspections.
After the lecture class, the trainee performs various types of maintenance work.
Exam
Once the entire training course has been completed, trainees take an examination before a board of the Office of Technical Inspection. If the exam is passed, the participant is awarded an UDT licence to practice the profession. These are valid throughout Poland, but also outside the country. It is also possible to issue the document in another language. The range of equipment for which the trainee is certified includes:
Freewheel scissor lifts, self-propelled basket lifts (otherwise known as stepladders) and vehicle-mounted mobile platforms.
Hanging, mast and fixed platforms.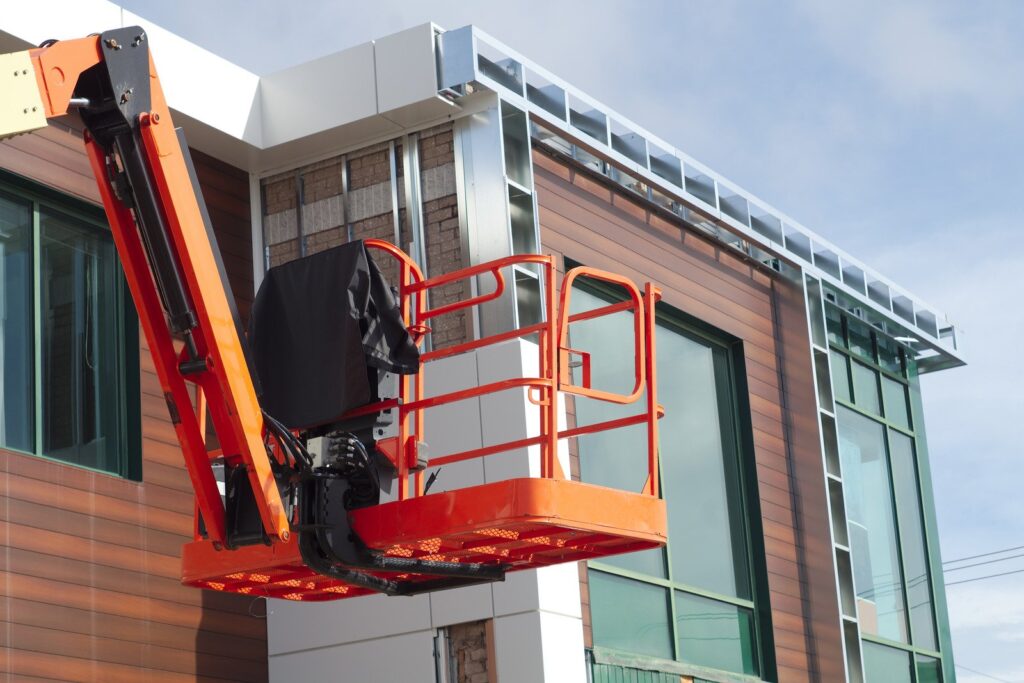 Conditions of admission to training
To qualify for our course, you must meet the given requirements:
Be over 18 years of age.
Have a minimum of primary education.
Obtain a certificate from a doctor that there are no contraindications to practising the profession.
What are mobile platforms?
Mobile platforms are otherwise known as cranes, which belong to the construction machinery group. They are used to move loads and people to a specific height to a specific location. They move horizontally as well as vertically. Such a device includes a platform, otherwise known as a basket or gondola. It is either suspended from a linkage or is lifted by a hoist. Mobile platforms are most often used during construction, assembly or height work.
Types of mobile platforms:
Hanging mobile platforms - They comprise a working platform, suspension cables, safety cables, and a winch that is mounted on the roof of the building, the working platform or the load-bearing structure of the platform. The equipment in question has the option of being permanently installed in the building. They are then used in the maintenance of the facility. They can also be installed for a specific working period. The work platform is hooked to the suspension cable via a hanger. This may have only one attachment point, in which case it is called a single-point hanger, or several, in which case it is called a two-point or multi-point hanger.
Mast climbing platforms - Such platforms consist of a working platform, a mast (depending on the number of platforms, they are referred to as single- or double-mast), the working platform moves on them, then the bases, i.e. the chassis, and the mast rests on it. Above this, they incorporate a drive mechanism that is used to move the working platform. Typically, the mast is of trussed construction, while the most common lifting mechanism used is the rack and pinion jack. This moves the work platform along the mast.
Mobile mobile platforms:
Freewheeling - These platforms comprise a chassis, a working platform and a support structure connected to the chassis. The working platform is mounted on this. They have either two or four-wheel drive of their own. Self-propelled chassis can be either tracked or wheeled. They are either electrically or diesel-powered. With regard to classification in terms of the superstructure that supports the working platform, free-running platforms are divided into telescopic, articulated, articulated-telescopic and scissor-type.
Transportable - These platforms are mounted on a trailer chassis and are designed to be towed behind a vehicle. On road traffic they are permitted as special trailers.
Self-propelled - these platforms are mounted on a vehicle chassis and are approved for road traffic.
What is a UDT?
UDT stands for Office of Technical Inspection. It is responsible for the safety of machines eligible for its supervision and inspects their condition.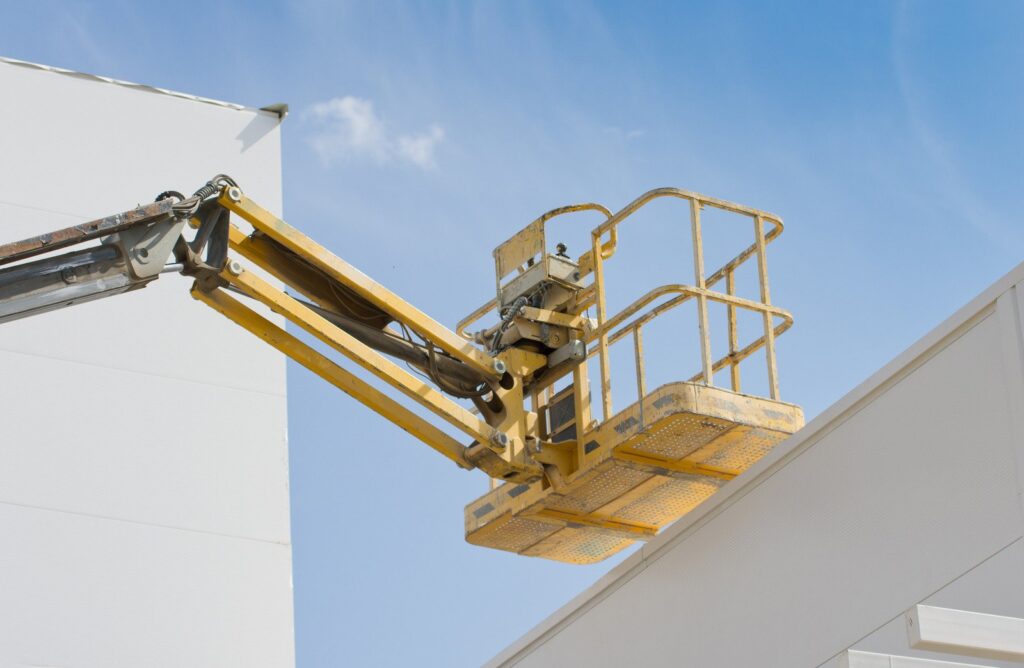 Where do we train?
We have training centres in major cities across Poland, and we also offer travel to the client's address. We train specialists throughout the country and even beyond its borders.
To sign up for training, please call our consultants.
Our main aim is to impart the necessary knowledge that will enable them to work with their chosen equipment as an operator or maintainer. For this reason, we pay particular attention to the information we impart and the exercises we select. We employ the best professionals with many years of experience, so our lectures are of the highest standard.
Questions and answers
For how long are mobile platform operator qualifications granted?

Mast platform licences are valid for 10 years, for mobile platforms for five years and on railway vehicles the entitlement is 10 years.
Where do I apply for renewal of my UDT rating as a mobile platform operator?

An application for the renewal of a certificate, should be submitted to the UDT unit, preferably 3 months before the expiry date of the document.
Are acquired UDT qualifications valid abroad?

UDT qualifications are valid throughout Poland and are recognised by employers within the European Union.