Course on mobile platforms - aerial work platforms and scissor lifts
Aerial and scissor lift operator course
We offer comprehensive courses for UDT operators on mobile platforms, we will help you to become professionally qualified. We have a team of specialists who take a thorough approach to teaching our trainees.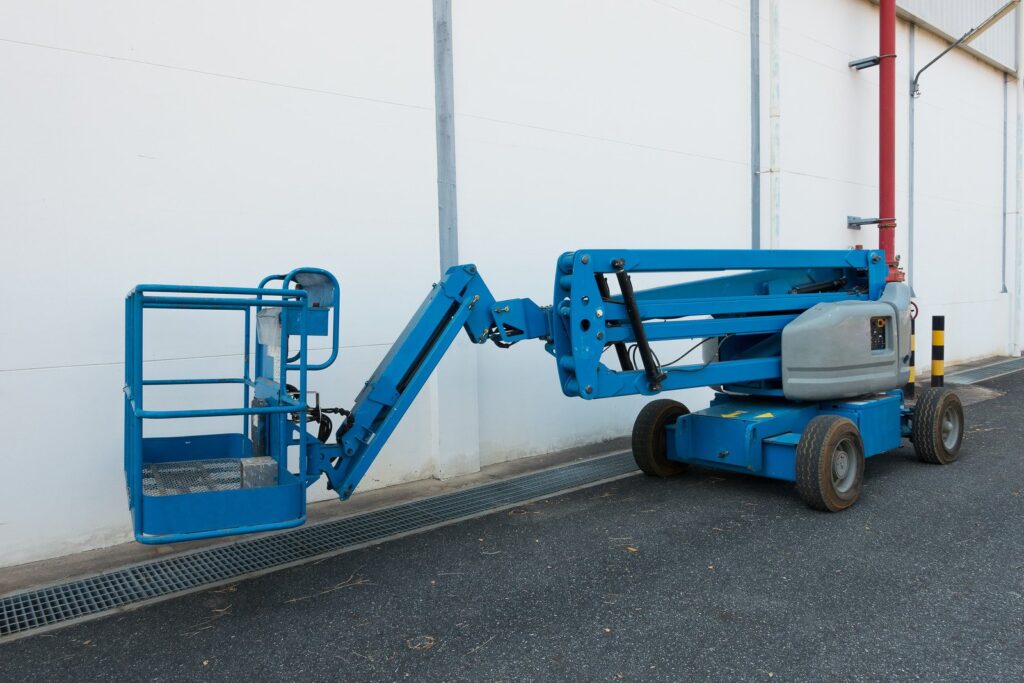 Curriculum
At our training centre, we provide practical and theoretical classes. During the course of learning, the trainee will become familiar with the most important topics that are necessary for safe work as an operator.
Theoretical classes can be conducted online.
The class will cover topics such as:
principles for the safe operation of booms,
operator responsibilities,
Health and safety at work and UDT regulations,
technical documentation of the equipment,
types and construction of mobile platforms,
principles for minimising the risk of accidents,
boom handling techniques,
activities before, during and after work.
After the lecture class, the participant will approach the tasks under the guidance of our instructors. He or she will learn how to manoeuvre safely on the training site and learn effective techniques for working on the operator's stand.
Exam
After completing the training, you must take the state examination before the UDT board. The exam consists of 2 stages.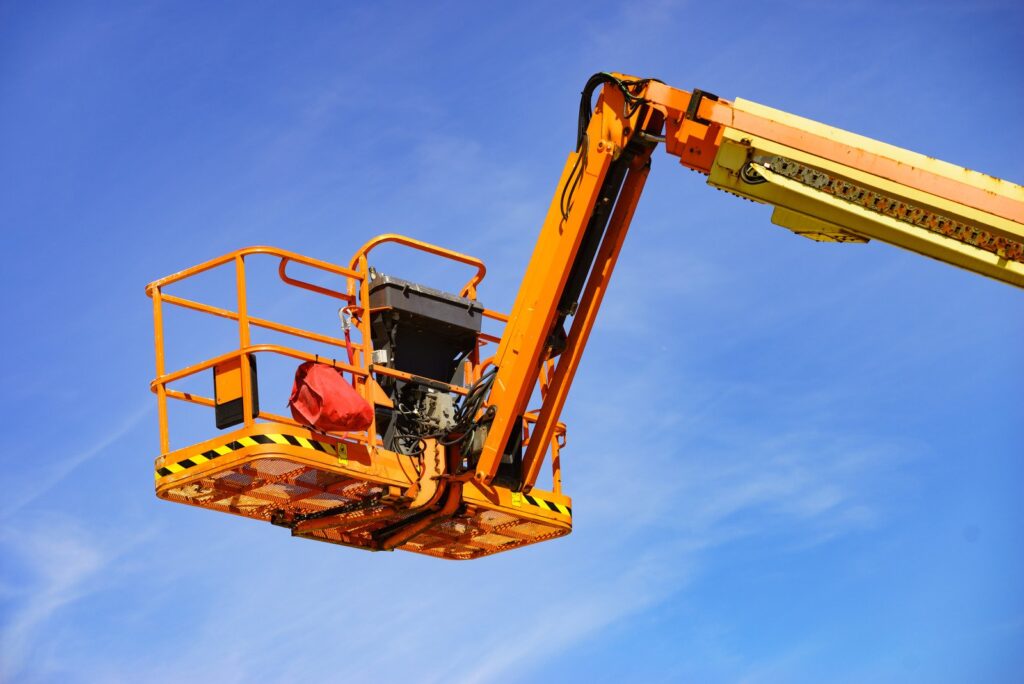 Theoretical part - single-choice test.
Practical part - operating a mobile platform.
After passing the exam, the UDT unit issues a qualification certificate, which is valid throughout Poland and also recognised by employers in the European Union.
Permission categories
stationary mobile platforms - valid for 10 years,
mobile platforms - valid for 5 years,
platforms on railway vehicles - valid for 10 years,
suspended access platforms - valid for 10 years,
masted mobile platforms - valid for 10 years.
How do I extend the expiry date of my rights?
In order to extend the validity of a mobile platform operator's qualification certificate, it is necessary to certify that the applicant has worked with mobile platforms for at least 3 years within the last 5 years. In order for the application to be successful, it must be submitted no later than 3 months before the expiry date to the UDT. If you do not meet this deadline, you will have to take the exam again.
Why us?
Our UDT operator courses have been popular for many years, as evidenced by the feedback from our satisfied customers. Our company employs experienced instructors who teach the trainees reliably. We meet all the standards of the Office of Technical Inspection and the curriculum is kept up to date.
We guarantee:
access to our specialists,
teaching materials in electronic and paper format,
full exam preparation,
assistance with formalities.
Types of platform
On the type of lifting we distinguish:
scissors,
telescopic,
articulated,
masthead,
articulated-telescopic. 
Due to the way of working:
low-speed,
transportable,
mounted on vehicles.
Types of authorisation for mobile platforms
People working with technical equipment can hold 2 types of authorisations:
service - required for the position of operator and driver,
maintenance - required for the maintenance position.
At our centre, we offer training in operation and maintenance. One person can hold two types of authorisation. To become a platform maintainer, you must first be qualified as an operator.
How much does mobile platform operator training cost?
We set prices individually, it depends on the number of participants, the type of platform and the date of the course. To find out more, please give us the necessary information by phone or email.
Where do we train?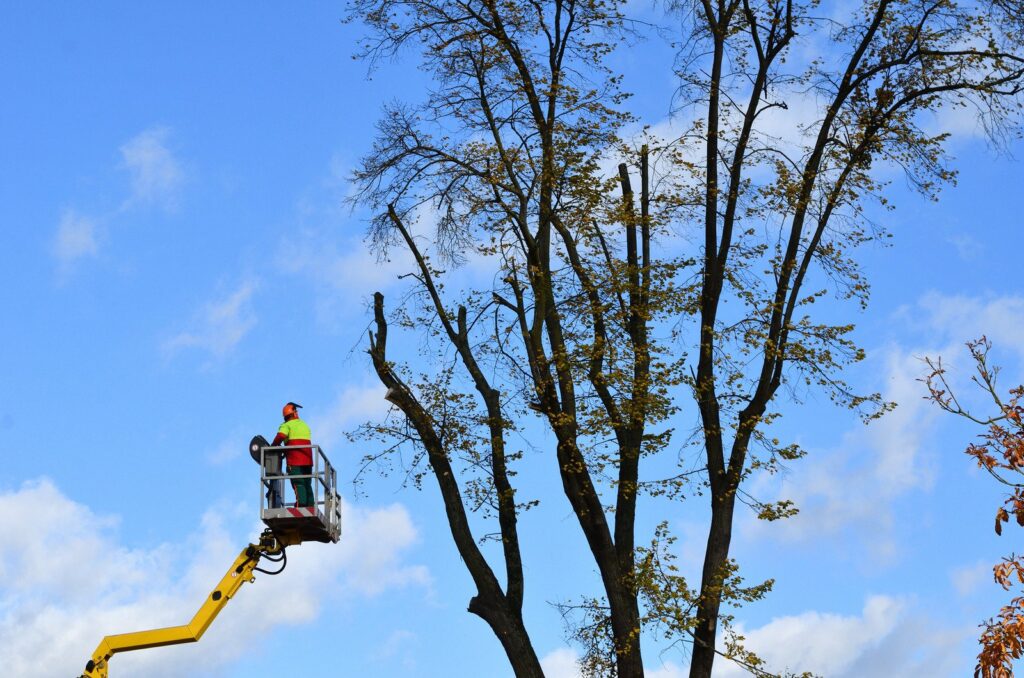 We have training centres throughout Poland in major cities, and we also offer travel to the address indicated by the client. We conduct training courses in closed and open formats.
We have provided training in cities such as:
Kraków,
Bialystok,
Lublin,
Warsaw,
Gdansk,
Poznań,
Katowice,
Łódź,
Wrocław,
Szczecin.
Who can take part in the training?
A person wishing to sign up for training should:
be over 18 years of age,
provide a medical certificate indicating the ability to work at a height of more than 3 metres,
have a minimum of primary education.
Joining a mobile platform operator course is an investment in yourself that is sure to pay off. To sign up for training, please feel free to contact our consultants.
Questions and answers
How much does a course for a mobile platform operator cost?

We set training prices individually, it depends on the training date, type of platform and number of participants, to find out more please contact our consultants.
Can training for the operator of mobile platforms be provided in a closed format?

Yes, we offer open and closed training throughout Poland.
What education do I need to have in order to take the platform operator training course?

To undertake training as a mobile platform operator, you only need to have at least an elementary education.
How long are mast platform operator qualifications granted for?

Mast platform operator qualifications, are granted for 10 years with the possibility of renewal.