Training of excavator operators
Kurs z obsługi koparki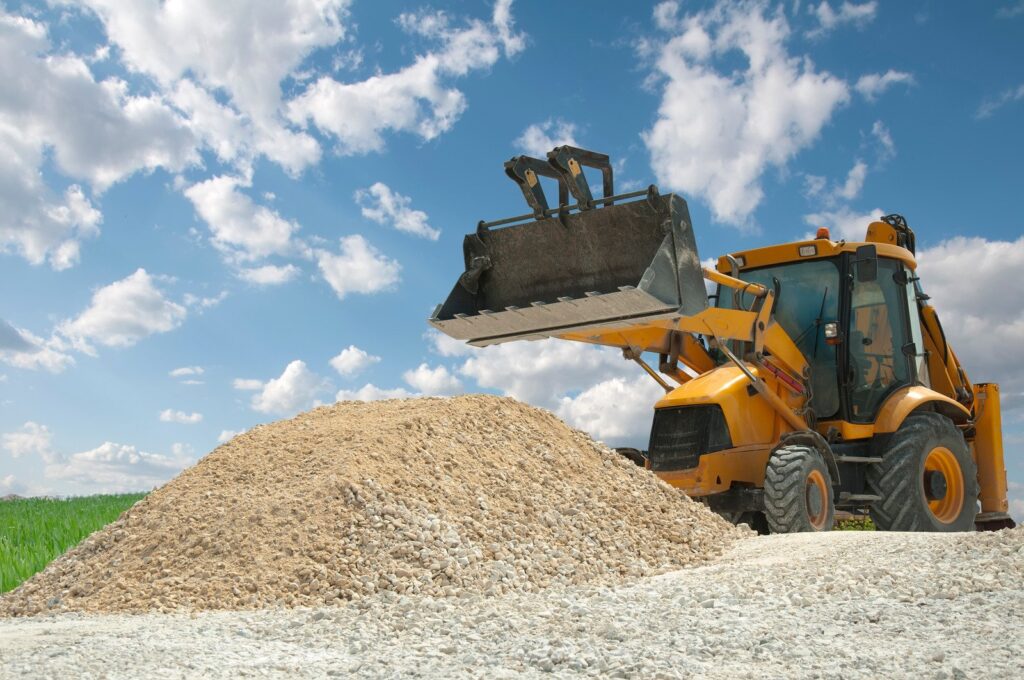 Nasza firma od lat zajmuje się organizacją i prowadzeniem specjalistycznych kursów. Skorzystanie z naszych usług to gwarancja uzyskania uprawnień do obsługi koparek i innych maszyn budowlanych. Nasza kadra to wyszkoleni fachowcy prowadzący zajęcia zgodnie ze wszystkimi wymogami egzaminacyjnymi.
O kursie
Zajęcia prowadzi wyszkolona kadra specjalistów, którzy prowadzą zajęcia pod katem teoretycznym i praktycznym. Nasze szkolenie ma na celu w pełni przygotować operatorów koparek bądź innych maszyn tego typu do ich pracy. Organem wydającym zaświadczenia o ukończeniu kursu jest Instytut Mechanizacji Budownictwa i Górnictwa Skalnego.
Course programme
Na program naszego szkolenia na operatora koparki, składa się:
poznanie sposobów konserwacji oraz wykrywania awarii,
sporządzanie właściwych dokumentów technicznych,
wiedza z zakresu BHP,
przygotowanie stanowiska przed i po pracy,
wiedza o umiejętnej eksploatacji sprzętu,
zasady elektrotechniki i hydrauliki, wykorzystywanej przez koparkę,
rodzaje stosowanych narzędzi,
konstrukcja urządzenia.
Egzamin IMBiGS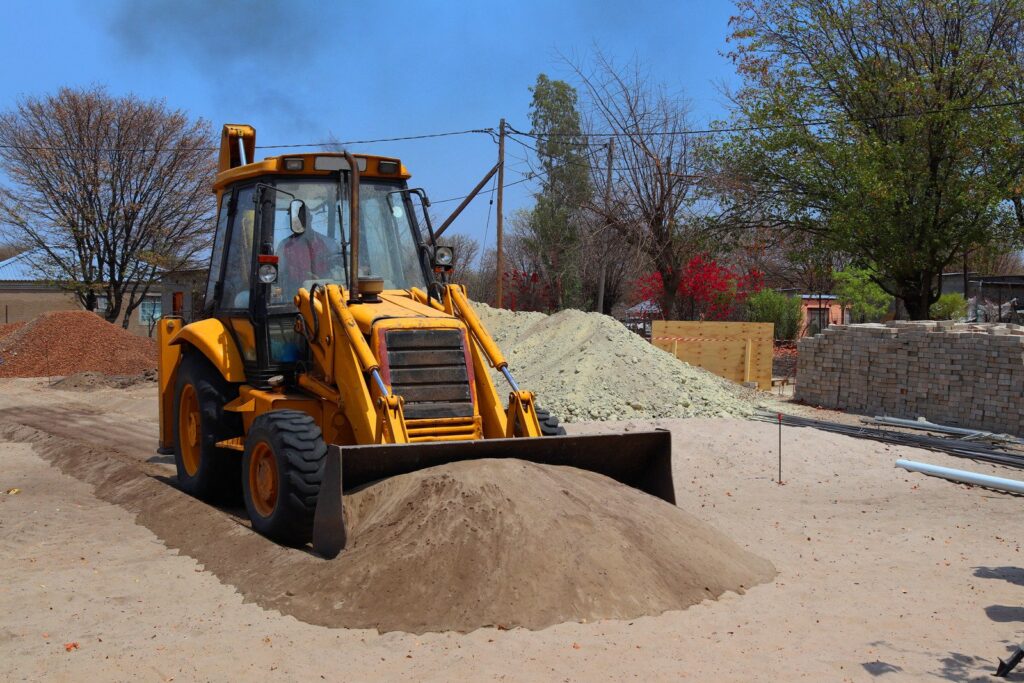 Po zakończeniu szkolenia, w celu otrzymania uprawnień, należy wziąć udział w państwowym egzaminie przed komisją Instytutu Mechanizacji Budownictwa i Górnictwa Skalnego. Na egzamin składa się część testowa z teorii oraz część sprawdzająca umiejętności praktyczne. Osoba, która zaliczy cały egzamin otrzymuje możliwość przystąpienia do wykonywania zawodu operatora.
Post-course work
Po ukończeniu szkolenia na operatora koparki, osoba posiadająca wszystkie potrzebne uprawnienia, będzie mogła znaleźć pracę m.in.:
przy budowie,
przy remontach,
przy pracach restauracyjnych,
przy pracach drogowych.
Requirements for trainees
Osoby chcące przystąpić do szkolenia, muszą:
mieć wykształcenie co najmniej podstawowe,
być pełnoletnie,
posiadać oświadczenie lekarskie, że nie posiadają przeciwskazań do wykonywania zawodu.
What is an excavator?
Koparka jest rodzajem maszyny budowalnej, która pracują głównie przy pracach polegających na przeformowywaniu gruntu. Inaczej mówiąc, koparki zajmują się przede wszystkim usuwaniem niepotrzebnego gruntu ze stanowisk przygotowywanych pod budowę bądź inne prace. Oprócz tego koparki wykorzystuje się do przenoszenia lub usuwania innego rodzaju materiału jak żwir czy piasek.
Kategorie koparek
Koparki podzielić można na wiele różnych sposobów. Poza podstawowymi elementami, jak kabiną operatora, czy układem sterowania, ich poszczególne rodzaje różnią się specyfikacją jak na przykład udźwigiem. Koparki wyróżniane są przede wszystkim ze względu na:
napęd,
typ podwozia,
tryb pracy.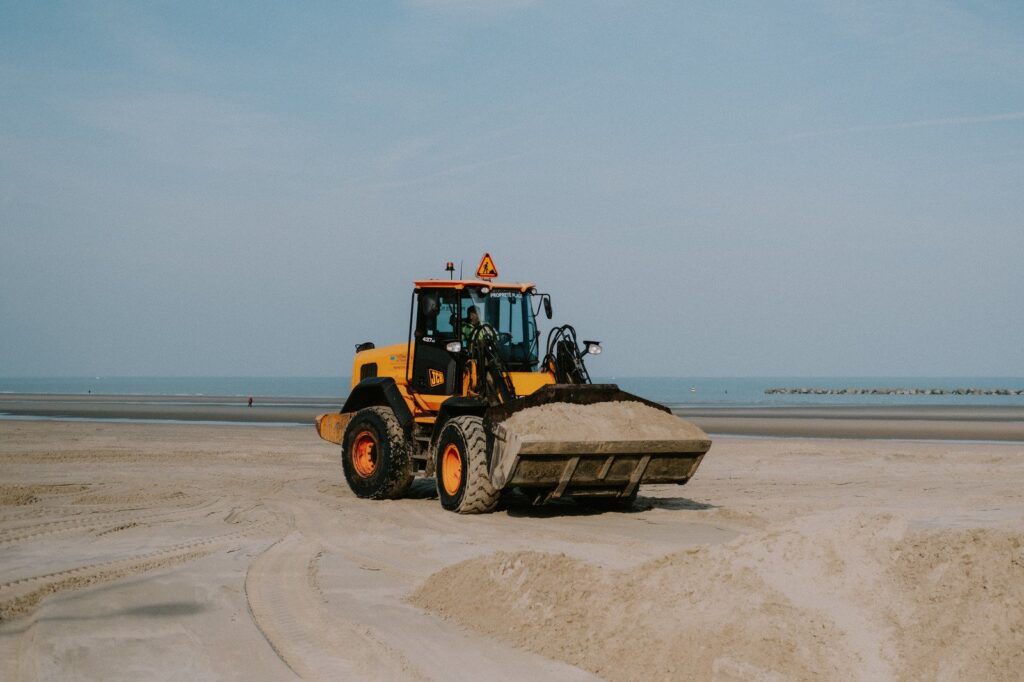 Najważniejszy z podziałów to jednak, podział ze względu na zastosowanie. Są to koparki:
przedsiębierne,
podsiębierne,
minikoparki,
zbierakowe,
chwytakowe.
Urządzeniami z tej samej kategorii co koparki, są ładowarki bądź też koparko-ładowarki. Ładowarki posiadają z przodu kosz poruszający się jedynie wertykalnie, koparki zazwyczaj natomiast wyposażone są w ramię z łopatą na końcu.
Questions and answers
Czy do zaliczenia kursu trzeba zdać egzamin?

Egzamin przede wszystkim potrzebny jest do uzyskania pozwolenia na wykonywanie zawodu. Odbywa się przed komisją IMBiGS i składa się z części teoretycznej oraz praktycznej
Jakie wymagania należy spełnić przed przystąpieniem do szkolenia?

Są trzy podstawowe wymagania: pełnoletniość, zaświadczenie lekarskie i wykształcenie podstawowe.