Sling checks and inspections
Sling inspections - a comprehensive inspection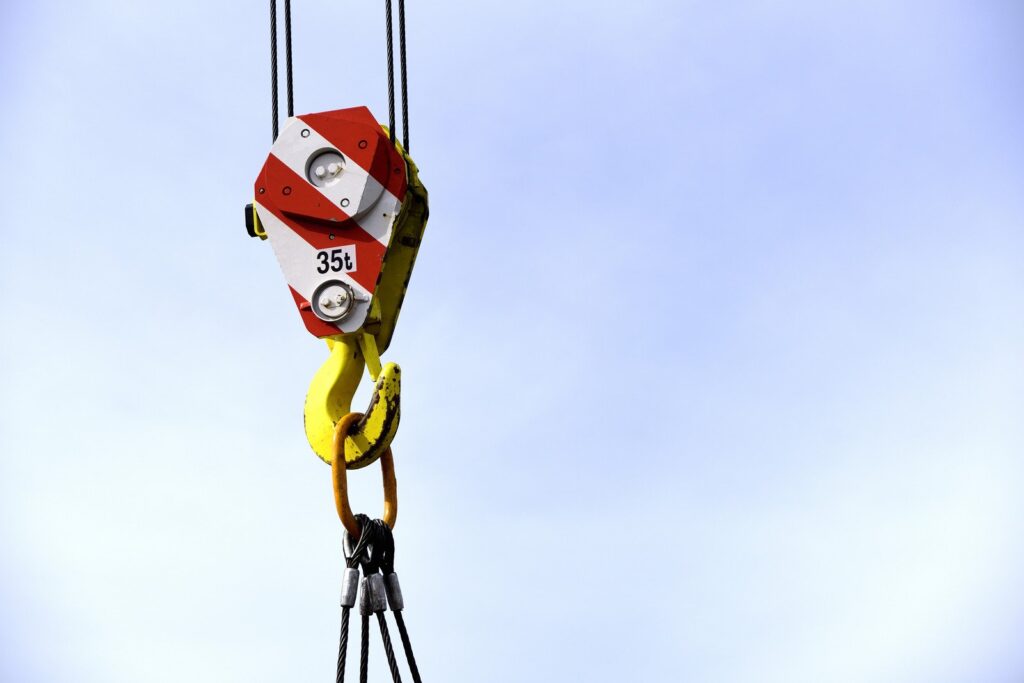 There are industries where slings and various UDT machines are essential. They are used in heavy industry, shipbuilding, armaments, as well as in construction and transport. They carry loads weighing many tonnes every day, which often leads to damage to various sling components. Our company specialises in the inspection and maintenance of these components and ensures that only efficient ones are released for use. We have qualified professionals who will check your equipment for any sling defects.
When to carry out a sling inspection?
Slingers in particular should be observed by employees so that various damages can be dealt with quickly. However, these more professional inspections are also necessary.
There are 3 types of control:
day-to-day monitoring - which consists of observing the slings while the machine is running and also before work begins;
periodic inspection - should be carried out at least once every 6 months (sometimes every 2-3 months). It is the responsibility of experienced professionals with appropriate training and competence;
periodic examination - also carried out by qualified professionals, usually once a year (sometimes once every six months).
What is the periodic inspection of slings?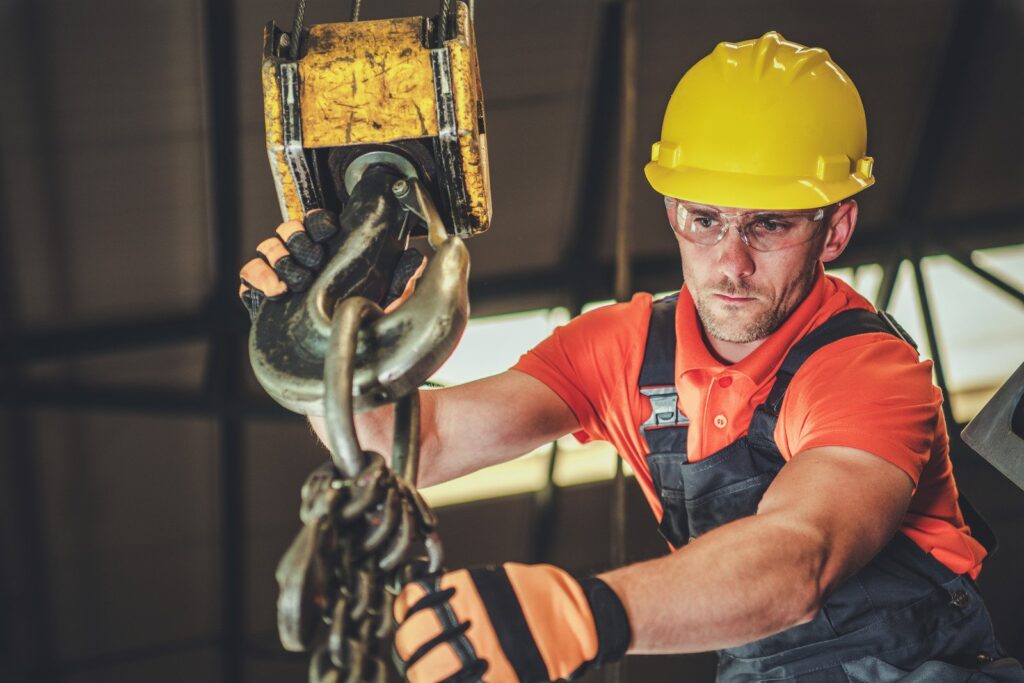 During the inspection we carry out, we pay great attention to details and potentially harmless defects. In our experience, however, it is the minor deformations and nicks that are the most dangerous. This is why, at the outset, our experts check sling components for tension, elongation and cracks, as well as the presence of corrosion. We then check the wear and tear of individual parts so that we can react in time and replace a specific component. We also look out for micro-cracks and, if a component is unserviceable, we replace it with a new one. Finally, a plate with the load capacity and sling certification number is produced.
Who carries out the inspections?
As a company trusted by thousands of customers, we provide qualified specialists to inspect and review slings. Our professionals:
know the latest standards and legislation,
have many years' experience of carrying out sling checks and inspections,
have completed various repair and maintenance courses approved by the Technical Inspection Authority.
It is worth taking care to keep the slings in good condition because even a small defect can cause a dangerous accident and endanger the health or lives of workers and those around them.
Distortion and mechanical damage such as stretching, cracking, tearing or delamination are particularly dangerous. Also look out for corrosion and unclear or obliterated sling markings and load capacity information.
As part of the periodic inspections, we provide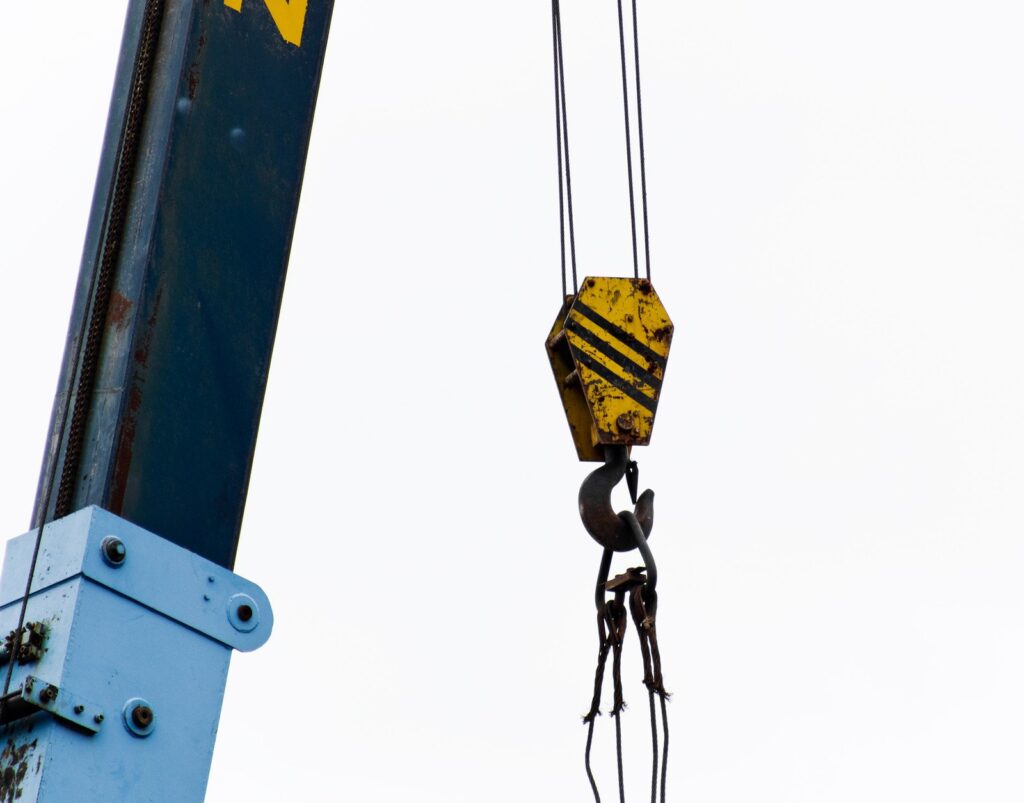 strength tests,
assessment of the technical condition of slings, including chain, belt and rope slings,
note on the plate the certificate number and the lifting capacity of the slings,
recording the result of the inspection,
issuing a certificate, if necessary.
Our other services
inspections of various UDT machines,
maintenance,
modernisation,
audits,
stationary and mobile service for forklift trucks, aerial work platforms and scissor lifts, cranes, HDS cranes, telehandlers,
the possibility of hiring replacement machines (only applies to scissor lifts and forklifts),
the possibility of checking the machine before purchase,
sale of new and used machinery.
We also offer UDT machine operator and maintenance courses.
If you have any questions, please feel free to contact us.
Questions and answers
Who carries out inspections and reviews of slings?

Sling inspections are carried out by our qualified professionals and specialists in their field. As a result, we offer a professional service.
Are sling checks compulsory?

Yes, sling inspections should be carried out every few months and before each use of the component.
Where are slings used?

Slings are indispensable in metallurgy, construction and transport, among other sectors.