Zdobądź uprawnienia na koparki
Szkolenie zawodowe na koparki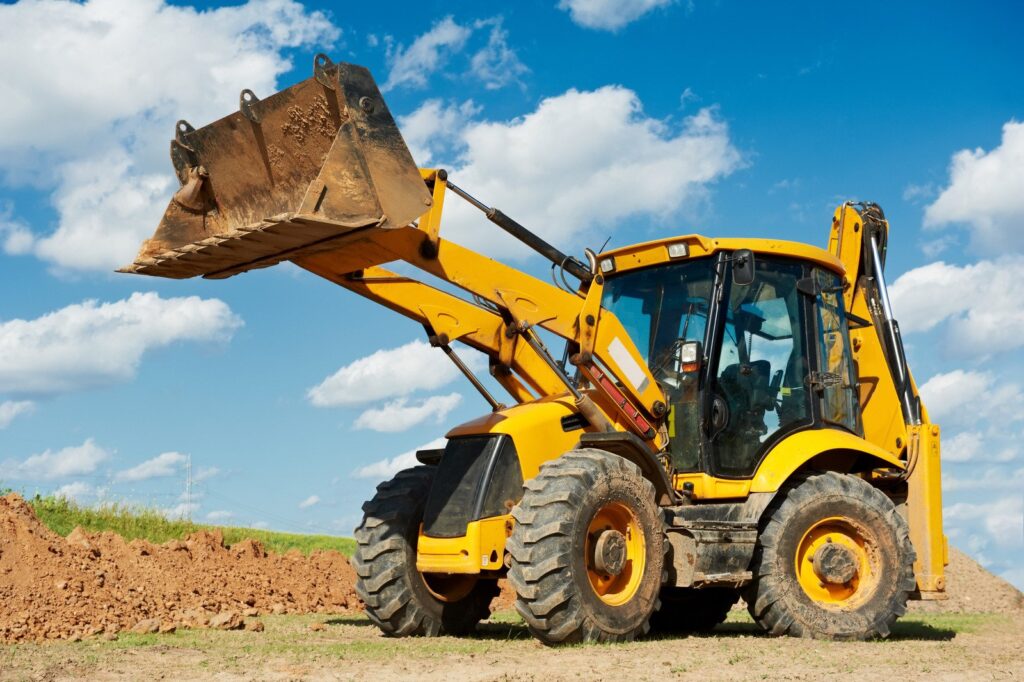 Ośrodek szkoleniowy ,,ERGON" przeprowadza kursy na koparki oraz koparko-ładowarki dla operatorów i konserwatorów. Za całe szkolenie odpowiada nasza wykwalifikowana ekipa instruktorów, która starannie przygotuje każdego uczestnika, by ten bez trudu zaliczył egzamin państwowy. 
Training program
Podczas trwania kursu dowiesz się wielu rzeczy na temat koparek. Program ma na celu dostarczyć niezbędnych informacji, podczas kursu dowiesz się takich rzeczy jak:
konstrukcja koparki,
informacje dotyczących dozoru technicznego,
zasady BHP,
wiadomości dotyczące poprawnej obsługi maszyny,
wiadomości na temat poprawnego przeprowadzania konserwacji,
obowiązki jakie musi spełniać operator lub konserwator.
Dowiesz się tych rzeczy podczas zajęć teoretycznych, natomiast podczas zajęć praktycznych nauczymy Cię jak poprawnie pracować z maszyną. Ponad to pokażemy Ci jakie zadania będziesz wykonywać podczas dalszej pracy lub też jakie wystąpią na egzaminie państwowym.
Jak zdobyć uprawnienia na koparkę?
Najważniejszym krokiem jest zapisanie się na kurs, podczas którego zdobędzie się wiedzę i pierwsze doświadczenie dotyczące pracy z koparką. Uczestnik po nabyciu niezbędnych informacji i umiejętności przystąpi do egzaminu przed komisją Instytutu Mechanizacji Budownictwa i Górnictwa Skalnego w celu uzyskania uprawnień do obsługi koparki. Na egzaminie możesz spodziewać się dwóch etapów, mianowicie egzaminu teoretycznego i praktycznego. Pierwszy z nich polega na wykazaniu się wiedzą teoretyczną na temat koparki oraz zasad BHP. Podczas drugiego etapu musimy pokazać nasze umiejętności pracy z tym urządzeniem, w sposób poprawny z zasadami użytkowania koparki. Pozytywne zaliczenie egzaminu państwowego oznacza otrzymanie uprawnień do wykonywania pracy z koparką.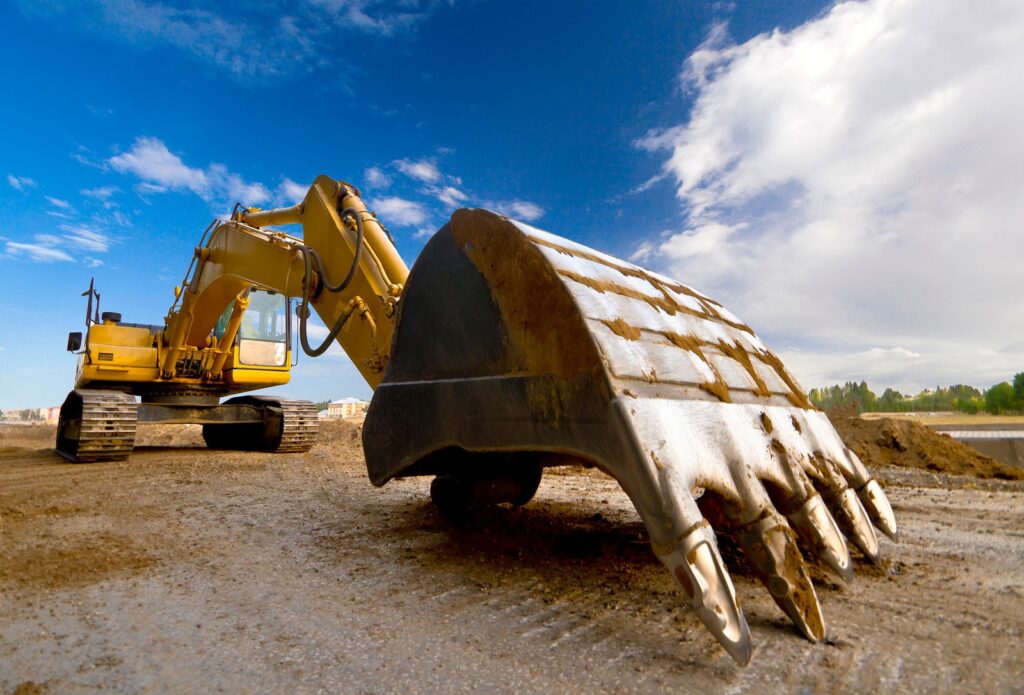 Najczęściej wybierani producenci koparek
Po uzyskaniu uprawnień IMBiGS na obsługę koparek będzie można pracować na wszystkich urządzeniach, niezależnie od ich producenta. Do najczęściej spotykanych koparek zalicza się urządzenia tych producentów:
JCB,
Atlas,
Hitachi,
Sany,
Hyundai.
Czym są koparki?
Koparki są to urządzenia budowlane stosowane do wykonywania prac ziemnych. Ich zastosowanie opiera się głównie na wykopywaniu gleby lub przenoszeniu gruntu na urządzenie transportowe lub składowiska. Z usług tych maszyn korzysta się również w sektorach górniczych, transportowych i ziemnych. Urządzenia te podlegają pod dozór techniczny, więc należy posiadać odpowiednie uprawnienia.
Koparko-ładowarka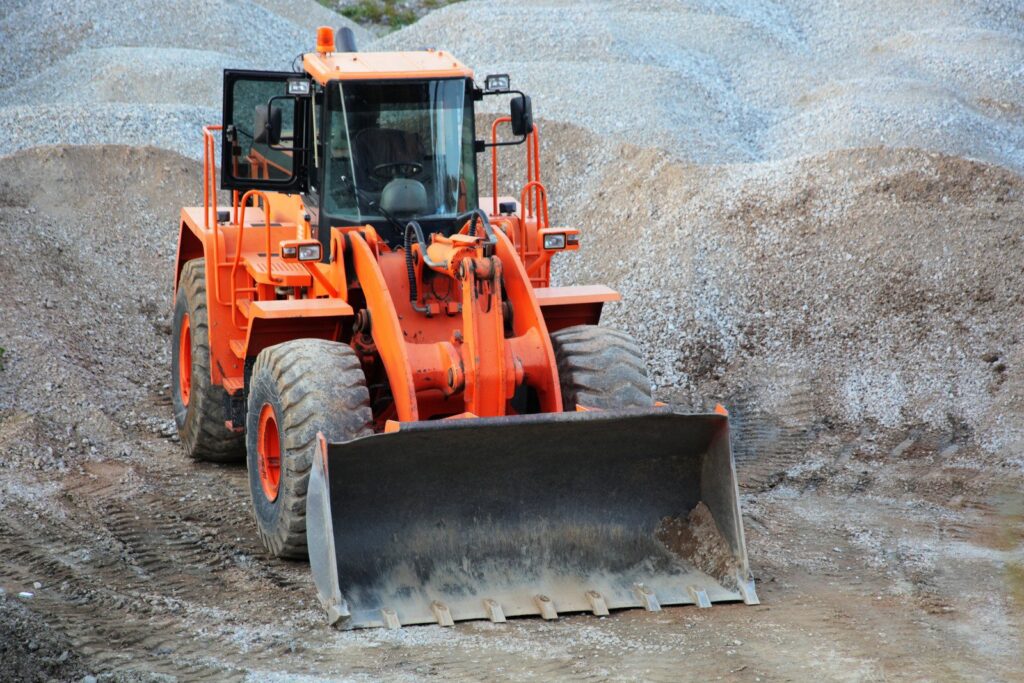 Maszyna ta jest pojazdem mechanicznym i składa się z podwozia gąsienicowego lub kołowego, które jest zespołem nośnym i nadwozia, na którym umiejscowiony jest silnik oraz kabina operatora. Maszyna ta posiada dodatkowy element, mianowicie są to hydrauliczne układy robocze. Do zadań realizowanych przez to urządzenie zalicza się załadunek oraz rozładunek ładunków, przewóz elementów na niewielkie odległości oraz wykonywanie wykopów.
Our other training courses
Przeprowadzamy kursy na inne maszyny takie jak:
koparko-ładowarki, 
cranes,
forklifts,
telescopic handlers,
mobile platforms.
Questions and answers
Czego uczestnik może spodziewać się na szkoleniu?

Każdy uczestnik naszego szkolenia może oczekiwać, że dowie się informacji o: konstrukcji koparki, dozorze technicznym, zasadach BHP, obowiązkach operatora i/lub konserwatora, poprawnej obsłudze maszyny oraz pozna wiadomości na temat poprawnego przeprowadzenia konserwacji.
W jaki sposób zdobyć uprawnienia na koparki?

Osoby, które chcą zdobyć uprawnienia na koparki najpierw muszą przejść szkolenie przygotowujące, następnie zdać egzamin przed komisją Instytutu Mechanizacji Budownictwa i Górnictwa Skalnego w Warszawie. Instytut ten odpowiedzialny jest za przeprowadzanie egzaminów na koparki.