Sprzedaż urządzeń UDT
Sprzedaż nowych i używanych urządzeń
Prowadzimy sprzedaż nowych, a także używanych maszyn UDT. Do naszej specjalizacji w tym zakresie należą urządzenia podlegające pod Urząd Dozoru Technicznego i skategoryzowane jako transport bliski. Zaglądając w naszą ofertę odnajdziesz wiele znanych marek, które posiadają ogromne uznanie wśród ich użytkowników.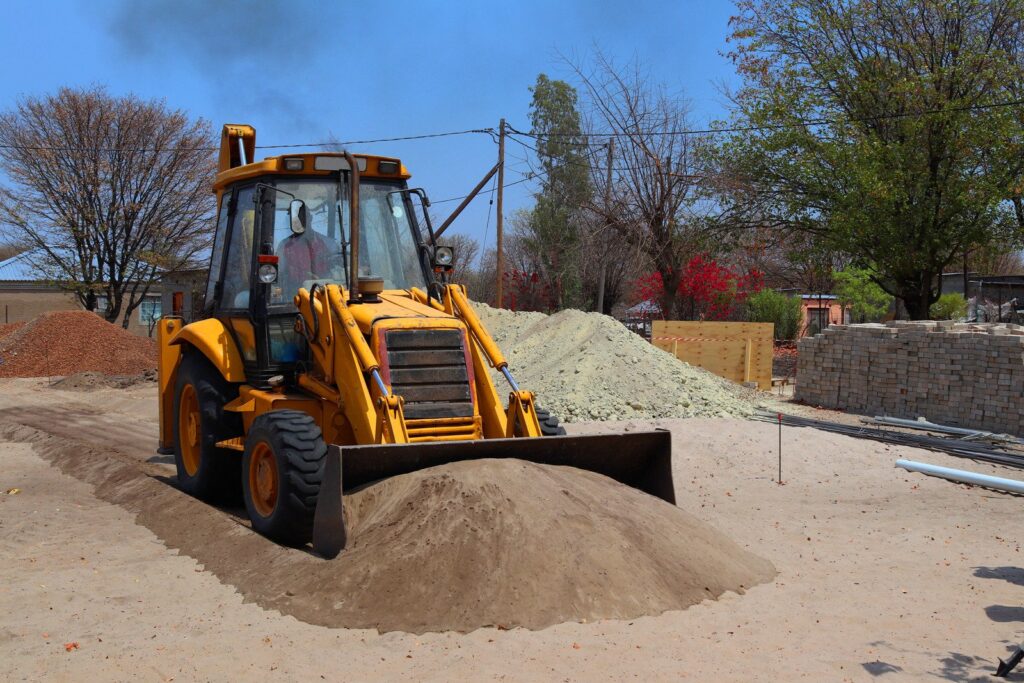 Czym są urządzenia UDT?
Urządzenia te otrzymały potoczną nazwę 'ciężki sprzęt', zawdzięczają to swoim dużym rozmiarom. Wykorzystywane są przede wszystkim do wykonywania czynności takich jak transport, wykonywanie prac magazynowych i dokonywania załadunków. Skrót UDT oznacza Urząd Dozoru Technicznego i jest to jednostka, która zajmuje się ciężkim sprzętem, a mianowicie przeprowadza egzaminy, rejestruje urządzenia, przeprowadza kontrolę nad badaniami okresowymi oraz audytami.
UDT categories
Możemy wyróżnić cztery kategorie, a mianowicie:
urządzenia ciśnieniowe,
non-pressurised equipment,
urządzenia do odzyskiwania par z paliwa,
urządzenia transportu bliskiego.
Handling devices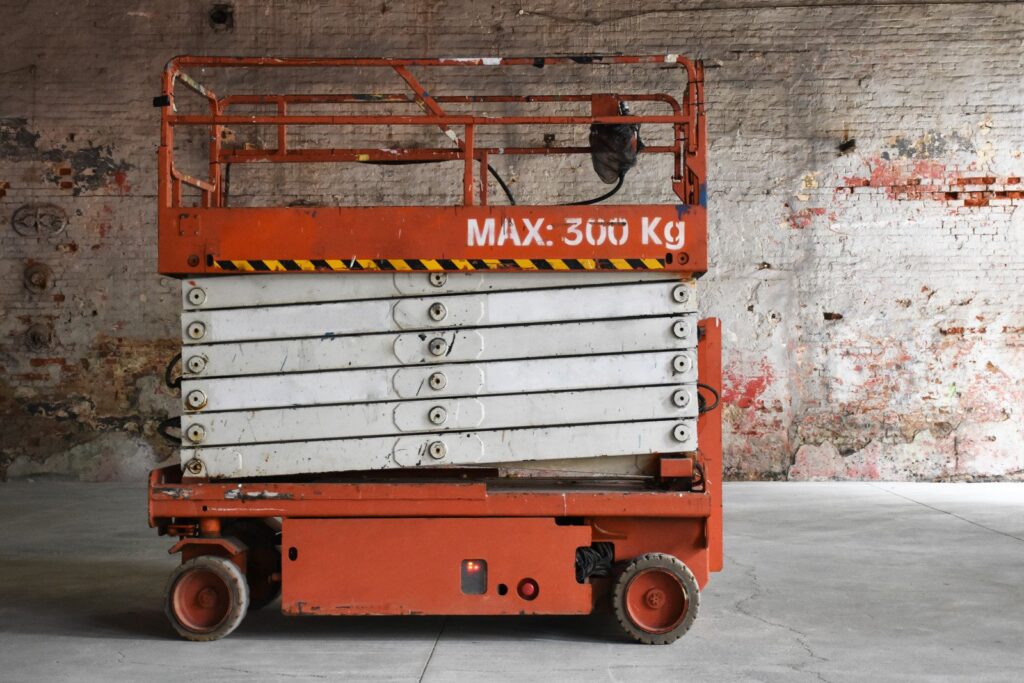 Prowadzimy usługi związane z transportem bliskim, oznacza to, że w naszej ofercie znajdziesz tylko maszyny, które podlegają pod UTB. Maszyny transportu bliskiego służą głównie do unoszenia elementów, a następnie przeniesienia ich w ustalone miejsce. Najczęściej do ładunków podnoszonych przez te urządzenia zalicza się materiały, ludzi oraz sprzęt, lecz pracownicy mogą być transportowani na niektórych maszynach (podnośniki nożycowe) na małe dystanse w celu wykonania prac wysokościowych lub tych w trudno dostępnych miejscach.
Urządzenia zaliczane do transportu bliskiego to m.in.:
suwnica,
żuraw HDS,
podest ruchomy,
winda przemysłowa,
wózek widłowy.
Nasza oferta sprzedażowa
W naszej ofercie zauważyć można, że prowadzimy sprzedaż nowych oraz używanych urządzeń. Maszyny te pochodzą od wielu znanych i uznanych na światowym rynku producentów, a nasz sprzęt trafi do Ciebie wprost w idealnym stanie. Jeśli klient nie jest zainteresowany zakupem nowego urządzenia umożliwiamy wtedy nabycie używanej maszyny, która przed wystawieniem na sprzedaż przechodzi specjalistyczne badania w zakresie dalszego użytku. Oczywiście przeprowadzamy także modernizacje, które poprawiają stan techniczny urządzenia i pozwalają mu wykonywać dalsze prace. Umożliwiamy też skorzystanie z naszego doradcy, który opisze specyfikację urządzenia. Dostarczamy maszyny pod wskazany adres przez klienta.
Service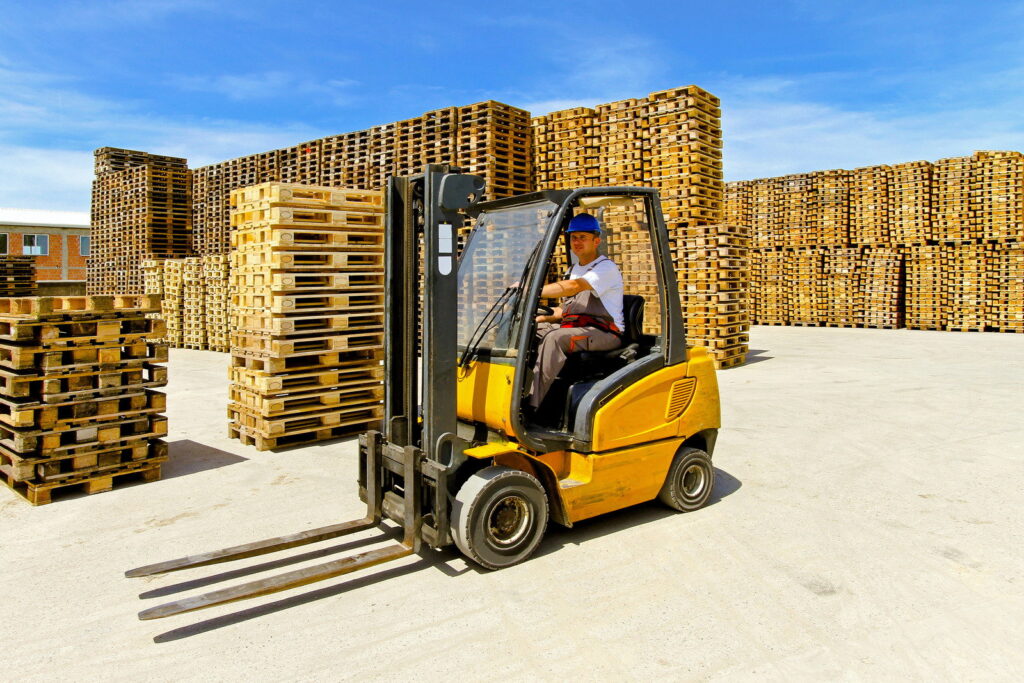 Prowadzimy także serwis dla Urządzeń Transportu Bliskiego. W naszym serwisie posiadamy wysoko jakościowe części zamienne, które z pewnością sprawdzą się przy dokonywaniu napraw. Prace odbywające się w naszym warsztacie są dokładnie konsultowane z klientem.
Najpopularniejsze marki
Oferta dotycząca wózków widłowych:
Toyota,
Still,
BT,
Jungheinrich,
Manitou,
Hyundai,
Linde,
Mitsubishi,
OMV.
Oferta dotycząca podestów ruchomych:
Manitou,
JLG,
Bottoms,
Omme,
Lionlift,
Aerial,
Basket,
Haulotte.
Jeśli zainteresowała Cię nasza oferta sprzedażowa, to zapraszamy do kontaktu w celu ustalenia szczegółów.
Questions and answers
Jakie urządzenia UTB posiadacie w ofercie sprzedażowej?

W naszej ofercie sprzedażowej znajdują się m.in.: wózki widłowe, podesty ruchome, suwnice i żurawie HDS.
Co się dzieje z używanymi maszynami zanim trafią do sprzedaży?

Maszyny te przechodzą audyt oraz niezbędne badania w naszym serwisie w celu zweryfikowania czy nadają się do bezpiecznego wykonywania prac z nimi. Jeśli badania nie wykażą błędów, to wtedy trafiają do naszej oferty sprzedażowej.