Course on high-altitude qualifications
Uprawnienia wysokościowe
Szukając nowych możliwości pracy, warto zwrócić uwagę na naszą ofertę szkoleniową firmy "ERGON". Specjalizujemy się w szkoleniach na prace wysokościowe w dostępie linowym oraz budowalnym. Celem naszego kursu jest, pomoc w nabyciu uprawnień wysokościowych, potrzebnych do wykonywania zawodu alpinisty przemysłowego. Ukończenie kursu rozszerzy Twoje możliwości pracy, w pożądanych sektorach gospodarczych.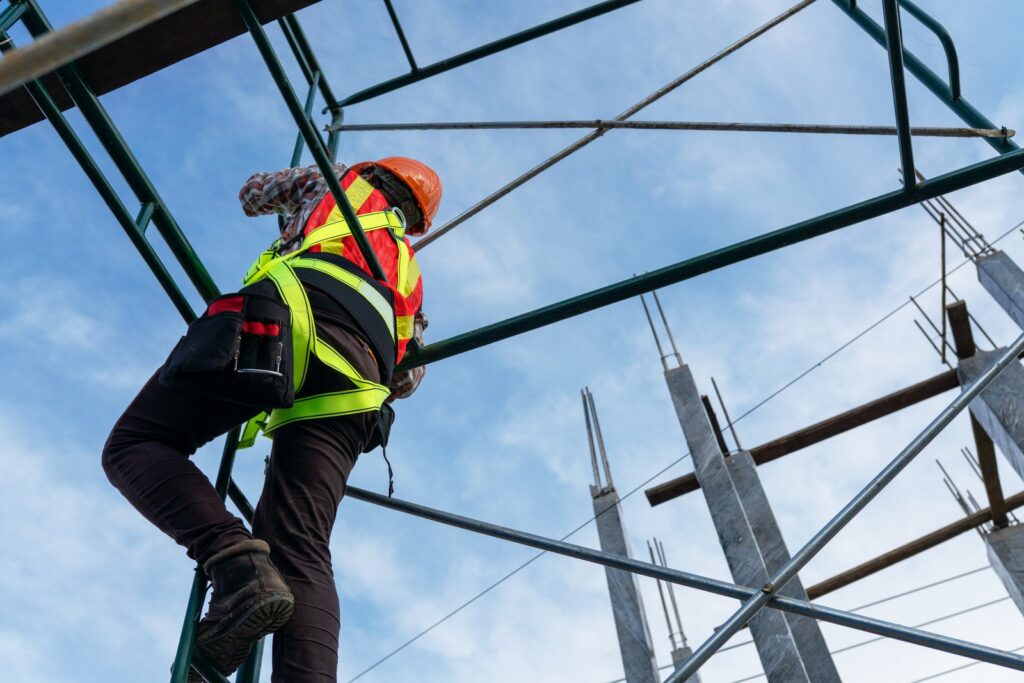 Training program
Prace wysokościowe dzieli się na dwie kategorie, w dostępie linowym i w dostępie budowlanym. W naszym Ośrodku ERGON, prowadzimy kursy obu tych kategorii.
Praca w dostępie budowlanym
W naszym ośrodku poznasz obowiązujące normy i przepisy prawne dotyczących prac wysokościowych. Zapoznasz się z charakterystyką pracy i oceną zagrożenia. Przybliżymy Ci prawa i obowiązki pracowników przy pracach alpinistycznych. Do tego zapoznasz się z podstawowymi zasadami ratownictwa i asekurowania, a zasady wiązania węzłów nie będą ci obce. Po ukończonym kursie, uczestnik szkolenia zyska umiejętności niezbędne do wykonywania pracy na rusztowaniach, masztach i dachach.
Praca w dostępie linowym
Kurs linowy umożliwi zdobycie uprawnień do prac, w których jest wykorzystywana lina. Nauka wymaga specjalistycznego szkolenia, który ofertuje firma "ERGON". Nasi instruktorzy nauczą Cię bezpiecznej pracy z wchodzeniem i zjazdem po linie. Zapoznasz się z zasadami wiązania węzłów używanych podczas pracy i nauczysz się organizacji, oceny ryzyka a także planów awaryjnych.
Program szkoleniowy obejmuje:
przepisy prawne,
zasady wiązania węzłów,
przyczyny wypadków,
zasady ratownictwa,
organizacje pracy,
środki ochrony indywidualnej,
plany awaryjne w pracy,
sprawne użytkowanie narzędzi pomocniczych,
zasady asekuracji indywidualnej i zbiorowej.
Szkolenie przypominające
Po ukończeniu szkolenia, kursant otrzymuje zaświadczenie pozwalające na wykonywanie zawodu przez 3 lata od jego zdobycia. Następnie należy odbyć kurs przypominający, warto jest jednak uczestniczyć częściej w takich szkoleniach np. co roku. W dzisiejszych czasach rozwój technologii ciągle się zmienia przez co warto być na bieżącą z wszelkimi zasadami i narzędziami.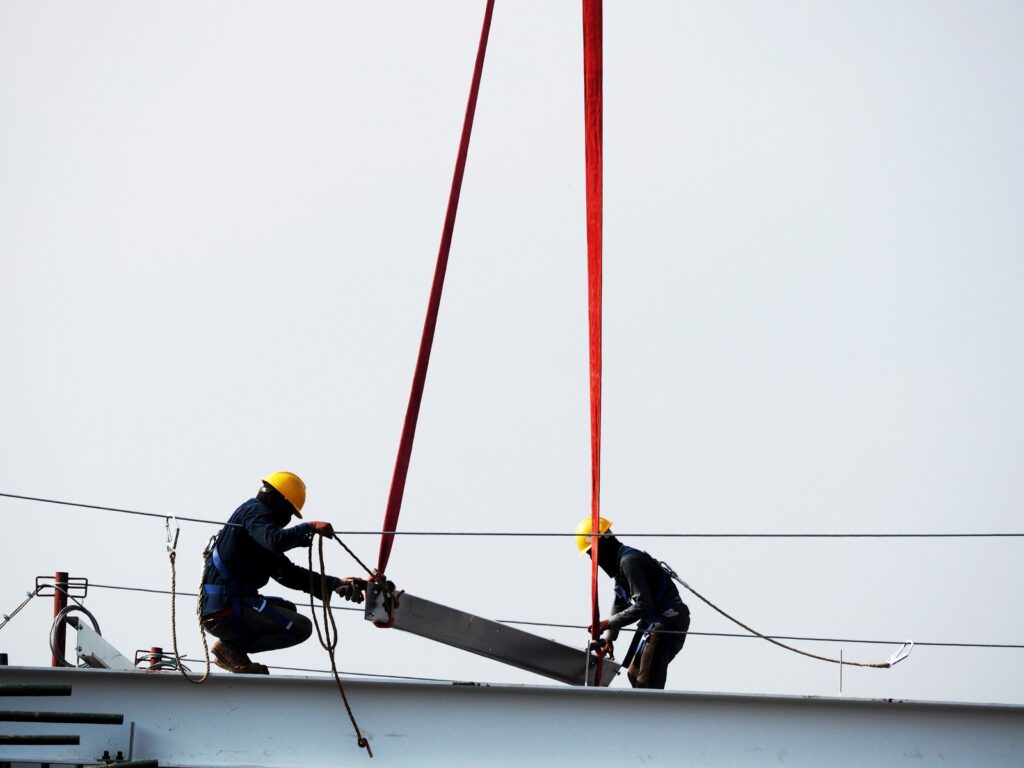 Nasi instruktorzy
Wykładowcy w naszym ośrodku są profesjonalni i rzetelni szkoleniu kursantów. Cechują się dużym zaangażowaniem do przekazywania wiedzy teoretycznej i praktycznej uczniom. Ważne jest dla nas to, aby kursanci naszego ośrodka profesjonalnie i bezpiecznie podchodzili do wykonywanego zawodu.
Gdzie przeprowadzamy szkolenia i kursy?
Ośrodek ERGON świadczy usługi szkoleniowe m.in w Warszawie and Krakowie, ale nie ogranicza nas to, do przeprowadzania kursów na terenie całego kraju. Organizujemy zajęcia otwarte i zamknięte pod wybranym adresem.
Post-course work
Ukończone szkolenie alpinistyczne, znacznie rozszerzy kompetencje i możliwości do wykonywania zawodu związanego z pracą na wysokości. Najczęściej prace są wykonywane w sezonie letnim ze względu na korzystne warunki atmosferyczne, ale w sezonie zimowym także znajdziemy zlecenia. Praca alpinisty jest kierowana do kobiet i mężczyzn.
Po ukończonym kursie, będziesz mógł pracować m.in. jako:
pracownik platformy wiertniczej,
power line maintainer,
malarz elewacji budynków,
monter sieci telekomunikacyjnej,
osoba zajmująca się czyszczeniem elewacji budynków.
Dla kogo kierowany jest kurs?
Szkolenie na prace wysokościowe kierowane jest do osób, które chcą zacząć pracę lub poszerzyć swoje umiejętności w pracach alpinistycznych. Zawód alpinisty nie należy do najbezpieczniejszych, dlatego kurs dedykowany jest do osób silnych i sprawnych fizycznie. W pracy nie ma miejsca na strach i trzeba szczególnie dbać o bezpieczeństwo. Zawód alpinisty mogą wykonywać mężczyźni jak i kobiety.
Jakie trzeba spełniać warunki aby przystąpić do kursu?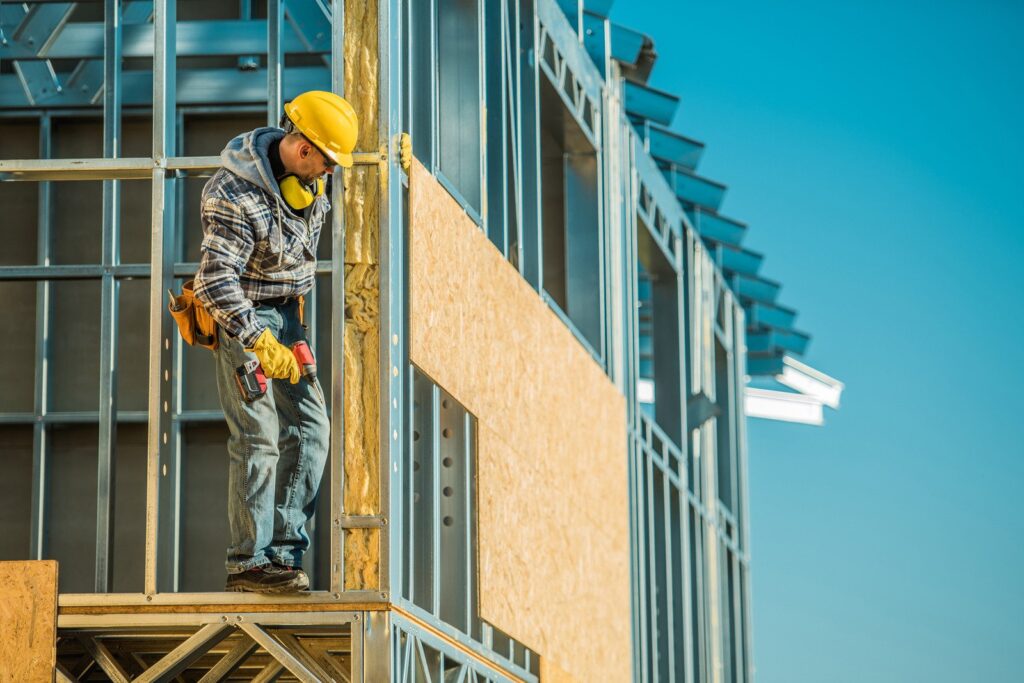 wiek pełnoletni,
minimum primary education,
brak przeciwskazań lekarskich.
Przeciwskazania zdrowotne
Osoba na stanowisku alpinisty, nie może mieć lęku wysokości i musi być sprawna fizycznie a także psychicznie. Jest to bardzo wymagający zawód i nie każdy może go wykonywać. Główne przeciwwskazania to m.in. wszelkie choroby serca, nadciśnienie i zaburzenia równowagi.
Zapraszamy do zapoznania się z naszą ofertą szkoleniową.
Other courses:
kurs konserwatora UDT/UTB,
forklift operator course,
kurs operatora suwnic,
kurs operatora podnośników koszowych i nożycowych,
kurs z lutowania.
Questions and answers
Po ukończonym kursie na jak długo mogę wykonywać zawód alpinisty?

Zaświadczenie uprawniające do wykonywania zawodu wydawane jest na okres 3 lat.