Forklift truck - what are its uses and how do you look after it?
Jak zwiększyć żywotność wózka widłowego?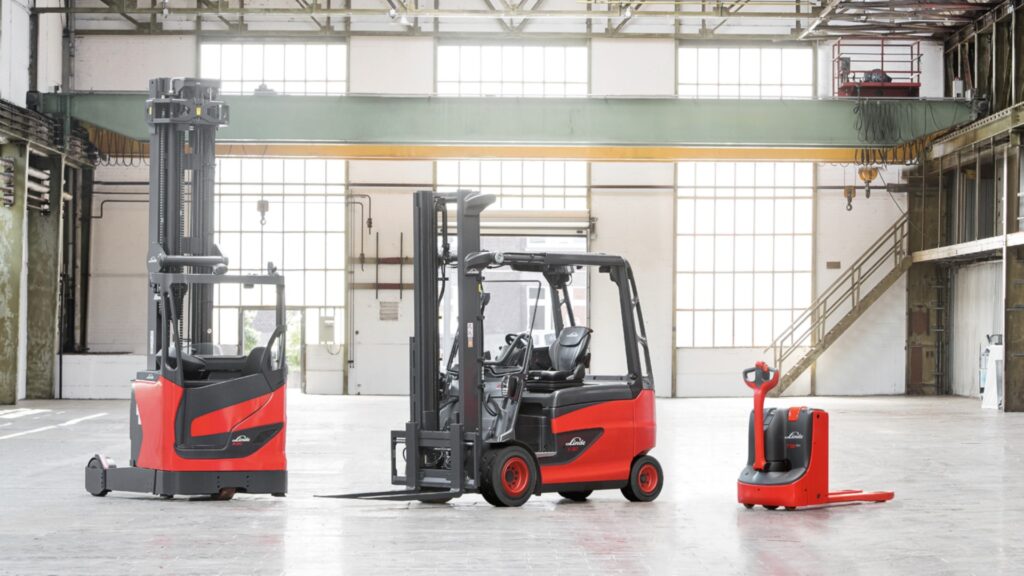 Wózek widłowy zwany także wózkiem jezdniowym podnośnikowym to stały element magazynów, portów czy sklepów. Urządzenie jest bardzo popularne i swoje zastosowanie odnajduje w różnych dziedzinach przemysłu. Najczęściej spotykamy się z wózkiem, kiedy rozładowuje palety, z artykułu dowiesz się jak dbać o urządzenie, aby posłużyło nam dłużej i sprawniej.
Jak działa wózek widłowy?
Wózek widłowy jest pojazdem kołowym o napędzie silnikowym. W zasadzie to wszystkie te sprzęty mają taką samą budowę. Można w niej wyszczególnić np. ramę wózka widłowego (najczęściej jest ona wykonana ze stali), podwozie, silnik i przeciwwagi (dodatkowe obciążenie na tyłach wózka). Typowy wózek ma także zamocowany pionowo maszt. Umożliwia on opuszczanie, podnoszenie i pochylanie ładunku. Możliwy jest także montaż chwytników. Usprawnią one transport beczek, pudeł kartonowych czy pługów do odśnieżania.
Obsługa wózków widłowych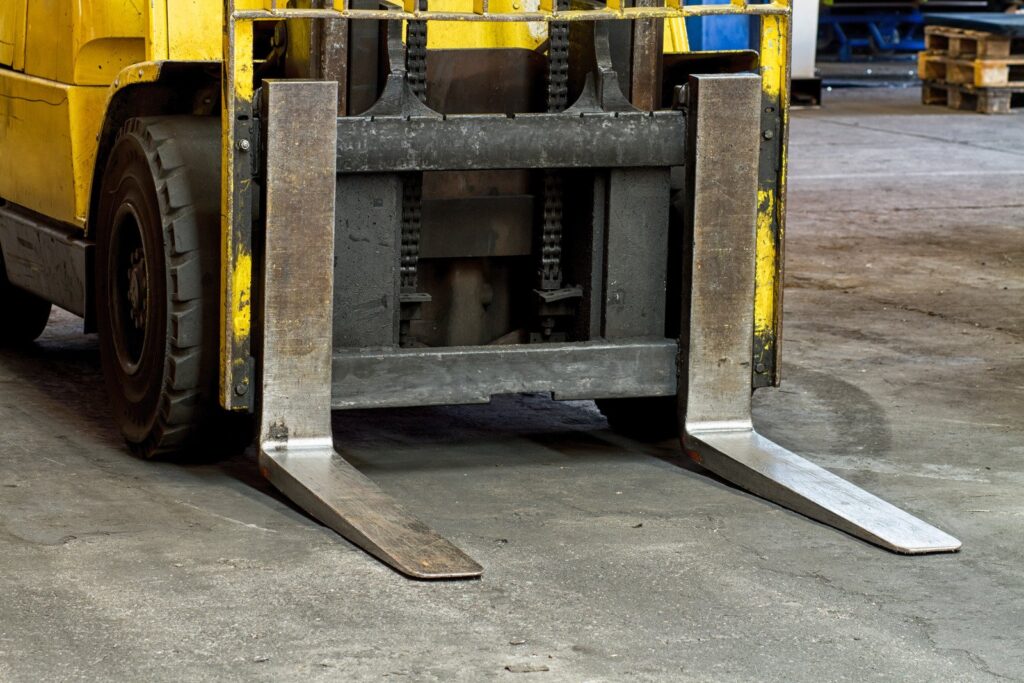 Kierowanie wózkiem odbywa się poprzez manewrowanie kierownicą, używanie pedałów gazu i hamulców, ale również sprzęgła i biegów. Aby mieć uprawnienia do kierowania takim sprzętem, trzeba odbyć kurs zakończony egzaminem. Otrzymuje się wtedy certyfikat wystawiany przez Ministerstwo Gospodarki oraz uprawnienia UDT. To jest tzw. niezbędnik, natomiast idąc do nowego miejsca pracy, pracodawca jest zobowiązany przeprowadzić szkolenie z obsługi takiego wózka. Wówczas operator dostaje imienne przyzwolenie na pracę z nim.
Jak dbać o wózek widłowy?
Podstawą dobrej kondycji wózka widłowego jest profilaktyka, czyli regularne przeglądy i kontrole. Jest to sprzęt, od którego zależy bezpieczeństwo pracowników, więc jeżeli zepsuje się w trakcie pracy lub nastąpi z jego udziałem jakiś niefortunny wypadek, konsekwencje mogą być bardzo poważne. Z tego chociażby powodu należy zwracać szczególną uwagę na kondycję urządzenia.
Istnieją trzy rodzaje przeglądów, które należałoby praktykować – okresowe, czyli kontrola Urzędu Dozoru Technicznego, konserwacyjne, czyli zgodne z datą ustaloną przez producenta oraz codzienne.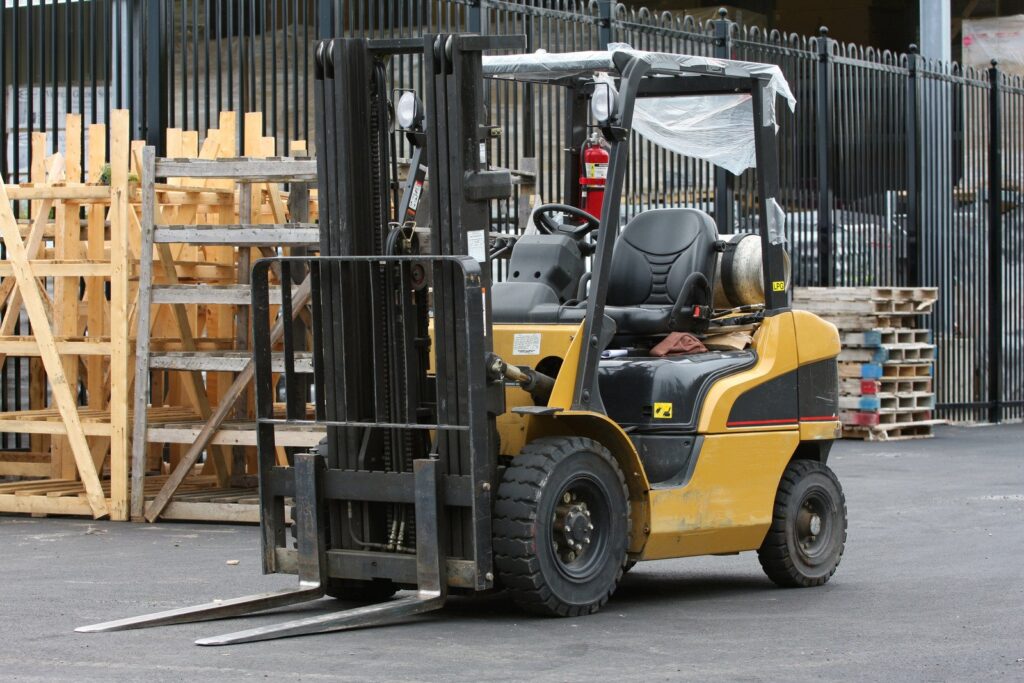 Przegląd codzienny powinien być wykonywany, jak nazwa wskazuje –codziennie. Operator jeszcze przed pracą musi sprawdzić czy wszystkie funkcje poprawnie działają. Powinien również zapoznać się z dokumentami eksploatacyjnymi wózka, czy aby na pewno nikt nie zawarł tam informacji o usterce. Trzeba również skontrolować działanie układu kierowniczego, hamulców oraz podzespołów napędowych i osprzętu. Oprócz tego, należy sprawdzić maszt, a raczej mechanizm jego podnoszenia, stan łańcuchów i podnośników hydraulicznych. Stan ogumienia również jest do kontroli (wybrzuszenia, wystające kordy, potencjalne usterki, które mogą wpłynąć na przyczepność).
Jeśli chodzi o wózki z silnikiem elektrycznym, należy codziennie sprawdzać baterię. Jeżeli jej poziom zbliża się do 20%, wskazane jest zaprzestanie używania maszyny do momentu naładowania akumulatorów.
Questions and answers
Jak mam wybrać wózek widłowy do swojej firmy?

W zależności od tego, jaką firmę prowadzisz. To, czy jest to firma działająca na powietrzu (np. na budowie), czy w magazynie (np. sklep spożywczy) jest podstawowym kryterium. Do firm wewnętrznych wybiera się wózki elektryczne, a do tych na otwartych przestrzeniach – silnikowe.
Jakie są rodzaje wózków widłowych?

Główny podział wózków widłowych zależy od silnika – elektryczne, spalinowe i gazowe. Dane typy dzielą się jeszcze na parę gałęzi, np. elektryczne boczne – te wózki są bardzo kompaktowe i stworzone do pracy w pomieszczeniach o nietypowych wymiarach.
Dlaczego wózki spalinowe są przeznaczone do pracy na zewnątrz?

Wózki spalinowe wydzielają dużo spalin, które są szkodliwe dla ludzi. Oprócz tego, mają grube opony i są zaprojektowane pod pracę na zewnątrz, gdzie teren jest nierówny.