Railway cranes - maintenance training
Konserwator żurawi kolejowych i na pojazdach kolejowych
Nasze szkolenia to gwarancja profesjonalnego przygotowania do zawodu konserwatora żurawi kolejowych. Jest to zawód szczególnie ważny w branży kolejowej. Specjalista tych urządzeń pracuje przy naprawie pociągów i innych maszyn tego typu.
Nasz program szkolenia
Nasz program szkoleniowy charakteryzuje się nastawieniem na wysoki poziom nauczania, który związany jest z tym, że kursanci zdobywają ważną i jednocześnie niezbędną wiedzę dotyczącą pracy z dźwigiem kolejowym.
Na naszym szkoleniu dowiesz się: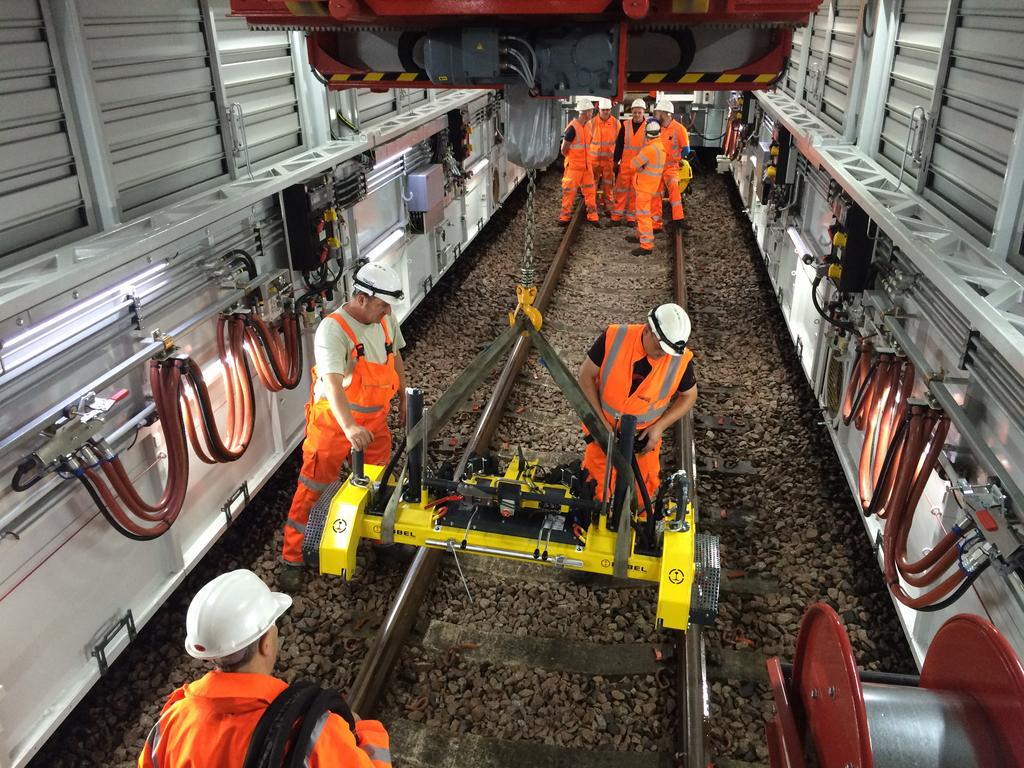 informacji dotyczących dozoru technicznego,
przepisów bezpieczeństwa i higieny pracy,
prawidłowej konserwacji urządzenia,
obowiązków i uprawnień konserwatora i operatora,
korzystania z dźwigu,
postępowania z zepsutym dźwigiem,
budowy maszyn.
Naszym zadaniem jest przygotowanie praktykanta do przyszłych obowiązków i egzaminu TDT.
Jak uzyskać uprawnienia do obsługi lub konserwacji?
Jeśli chcemy zdobyć entitlements na dźwig, należy najpierw ukończyć kurs. W trakcie szkolenia kandydat powinien zdobyć niezbędne informacje, aby mógł w pierwszej kolejności pracować z dźwigiem. Po ukończeniu kursu należy udać się na egzamin. Składa się on z 2 części. Pierwsza koncentruje się na wiedzy teoretycznej tj. musimy zdać pisemny test. Celem części drugiej jest przedstawienie nabytych umiejętności z praktyki.
Kwalifikacje zawodowe
Po zdaniu obu części, otrzymuje się dokument potwierdzający kwalifikacje. Bardzo ważne jest pamiętanie, że uprawnienia te są ważne przez 5 lat od daty ich otrzymania, choć okres ich ważności może zostać przedłużony. Aby licencja była ważna dłużej, musimy złożyć wniosek co najmniej 3 miesiące przed jej przeterminowaniem. Jeśli te wymagania zostaną spełnione, możemy liczyć na pozytywne rozpatrzenie wniosku.
Jakie są wymagania do rozpoczęcia kurs?
Aby zapisać się na szkolenie należy spełnić następujące wymagania:
be at least 18 years old,
nie mieć przeciwwskazań lekarskich,
posiadać wykształcenie co najmniej podstawowe.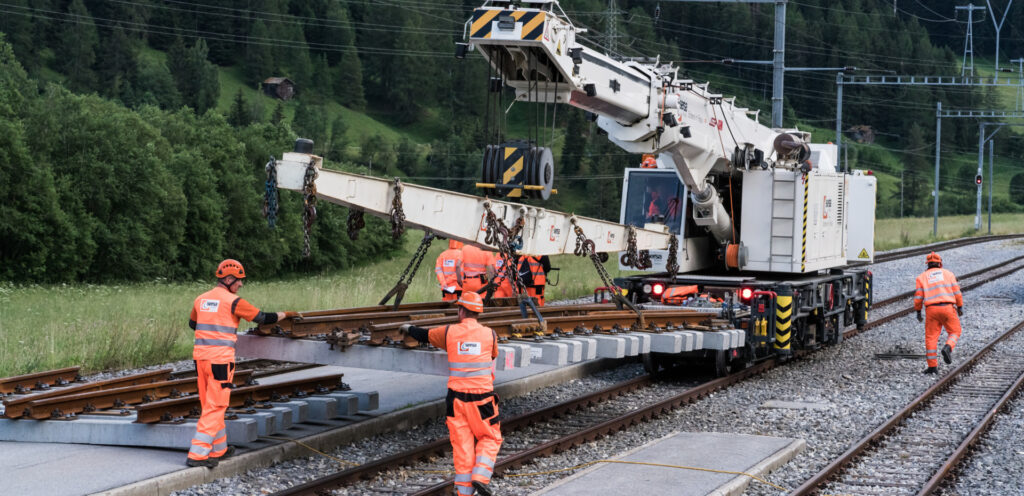 Żurawie kolejowe – specyfika
Dźwigi kolejowe wykorzystywane są do celów budowlanych przy montażu przemysłowych konstrukcji stalowych, a także ciężkich konstrukcji stalowych (np. hutniczych) oraz konstrukcji żelbetowych, najczęściej w przypadkach, gdy konstrukcje te zlokalizowane są w sąsiedztwie stałych instalacji, jak szyny, zwłaszcza jeśli szyny te są zamontowane w hali.
Do montażu na halach przemysłowych dostarczane są suwnice kolejowe z długim wysięgnikiem. Standardowym wyposażeniem suwnic kolejowych jest hak na materiał jednostkowy i montażowy oraz specjalny chwytak stosowany w przypadku sypkiego materiału. Do budowy najlepiej nadają się żurawie kolejowe o udźwigu w przedziale ok. 15-25 t. Dlatego oprócz wyposażenia niezbędnego do samodzielnego poruszania się po placu budowy, żurawie kolejowe muszą być wyposażone we wszystkie urządzenia sprzęgające, zderzaki i hamulce.
Podział dźwigów kolejowych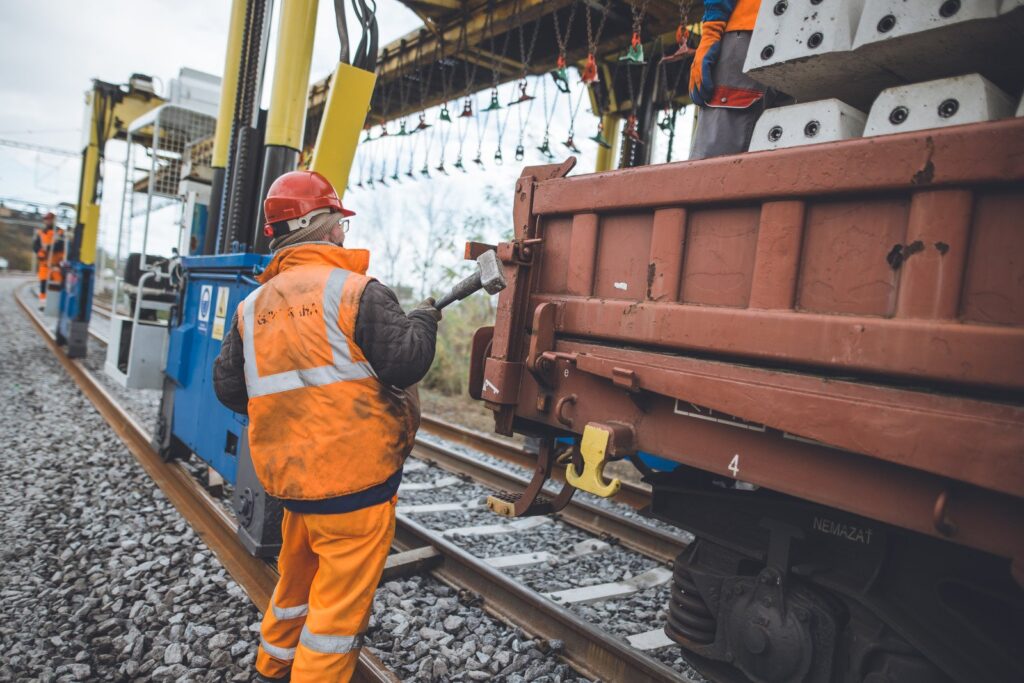 W zależności od przeznaczenia wyróżniamy żurawie:
z uchwytem szynowym,
z możliwością mulczowania,
z wciągarką linową,
z koszem roboczym,
z chwytakiem dwuszczękowym,
z hakiem ładunkowym,
z uchwytem szynowym,
z nożycami.
W zależności od napędu:
ręczny,
spalinowo – elektryczny,
spalinowy.
Pozostałe z naszych kursów
Organizujemy również inne kursy dla kierowców i opiekunów. Nasze kursy obejmują sprzęt taki jak:
forklifts,
cranes,
wszystkie typy dźwigów,
winches and hoists.
W przypadku zainteresowania naszą ofertą please contact us. Chętnie porozmawiamy o programie szkolenia i innych sprawach z nim związanych.
Questions and answers
Co muszę zrobić, aby zapisać się na kurs konserwatora żurawia?

Przed przystąpieniem do kursu, zastanów się czy spełniasz nasze podstawowe wymagania. Są nimi: pełnoletniość, wykształcenie podstawowe oraz brak przeciwwskazań medycznych.
What does the course look like?

Kurs składa się z zajęć teoretycznych i praktycznych. Program szkolenia obejmuje wszystko, co jest potrzebne do zaliczenia egzaminu i późniejszej pracy w zawodzie.
What does the examination look like?

Egzamin odbywa się przed komisją TDT. Podobnie jak kurs, składa się z części praktycznej i teoretycznej. Jego zaliczenie to gwarancja uzyskania uprawnień.