Earn your tower crane maintenance licence
Szkolenie zawodowe na konserwatora żurawi wieżowych
Zapraszamy na profesjonalne szkolenia przygotowujące do egzaminu państwowego przed komisją UDT. Posiadamy wykwalifikowaną kadrę, która dzieli się z naszymi kursantami nie tylko wiedzą teoretyczną, ale i swoimi doświadczeniami!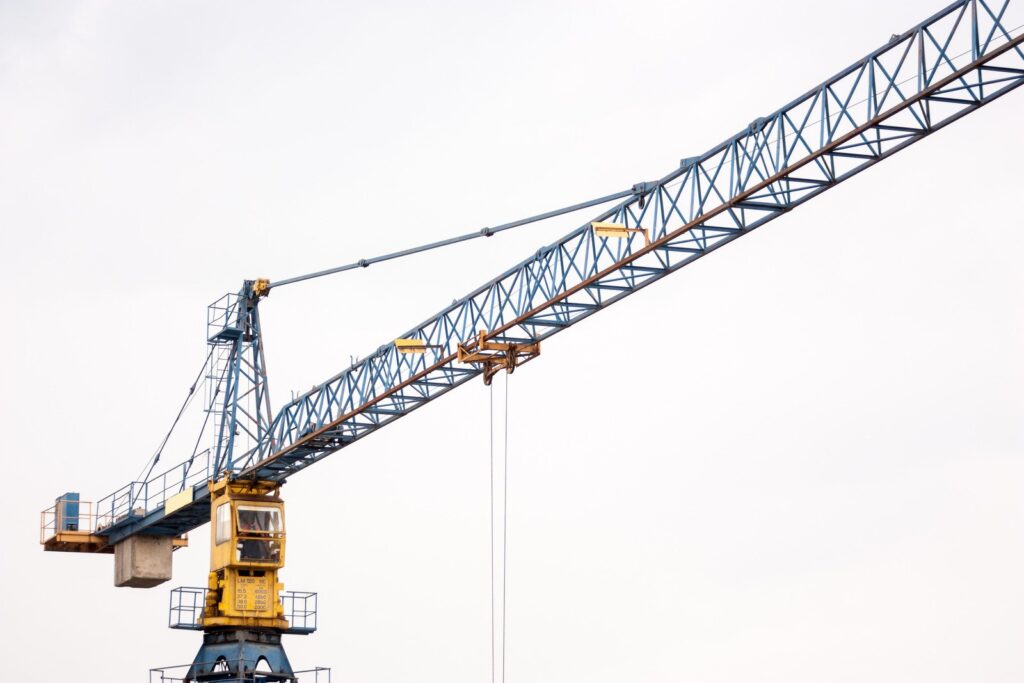 Prowadzimy kursy dla przyszłych konserwatorów żurawi wieżowych, HDS i samojezdnych.
Część teoretyczną można odbyć w trybie stacjonarnym lub zdalnym!
Zagadnienia poruszane podczas kursu
budowa i typy żurawi wieżowych,
czynności, które konserwator musi wykonać przed, podczas i po pracy,
dokumentacja techniczna,
postępowanie w nagłych przypadkach,
wykonywanie badań okresowych,
obowiązki konserwatora,
współpraca z żurawiami hakowymi,
poprawna diagnostyka.
Zapraszamy na nasze szkolenia otwarte!
Właścicieli firm oraz grupy zorganizowane zapraszamy do kontaktu. Oferujemy szkolenia zamknięte z dojazdem do klienta.
Tower cranes
Zbudowane są z pionowego masztu zamontowanego na stałym lub przenośnym podwoziu. Dodatkowo posiadają wysięgnik poziomy lub wychylny.
Zastosowanie żurawi wieżowych
transport materiałów i konstrukcji stalowych,
transport kontenerów.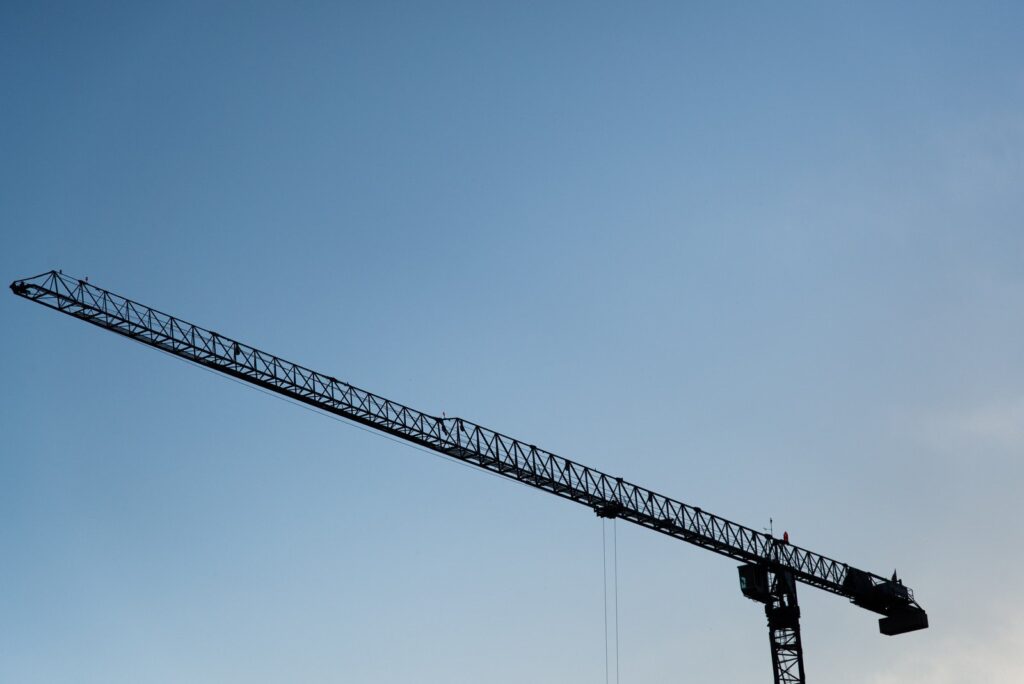 Żurawie wieżowe dzielimy ze względu na:
typ wysięgnika:
rodzaj montażu:
szybko montujące,
montowane w częściach,
sposób montażu:
umiejscowienie mechanizmu obrotu:
górno obrotowe,
dolno obrotowe.
Zadania konserwatora
Konserwator dźwigów jest specjalistą zajmującym się utrzymaniem i naprawą dźwigów oraz zapewnieniem ich bezpiecznej pracy. Ich zadaniem jest przeprowadzanie regularnych inspekcji i konserwacji dźwigów, aby zapewnić ich bezawaryjną pracę oraz zminimalizować ryzyko awarii.
Konserwator dźwigów wykonuje szereg czynności mających na celu utrzymanie i naprawę dźwigów, w tym:
Sprawdzanie stanu technicznego dźwigów, w tym prowadzenie badań i testów, by wykryć ewentualne usterki i problemy.
Wykonywanie prac konserwacyjnych, takich jak smarowanie, regulacja, czyszczenie i wymiana elementów konstrukcyjnych.
Naprawa i wymiana uszkodzonych części dźwigów.
Wymiana lin, łożysk, przeciwwag, kabli oraz innych elementów mechanicznych.
Wymiana olejów i płynów hydraulicznych.
Wdrażanie nowych technologii i ulepszeń w dźwigach.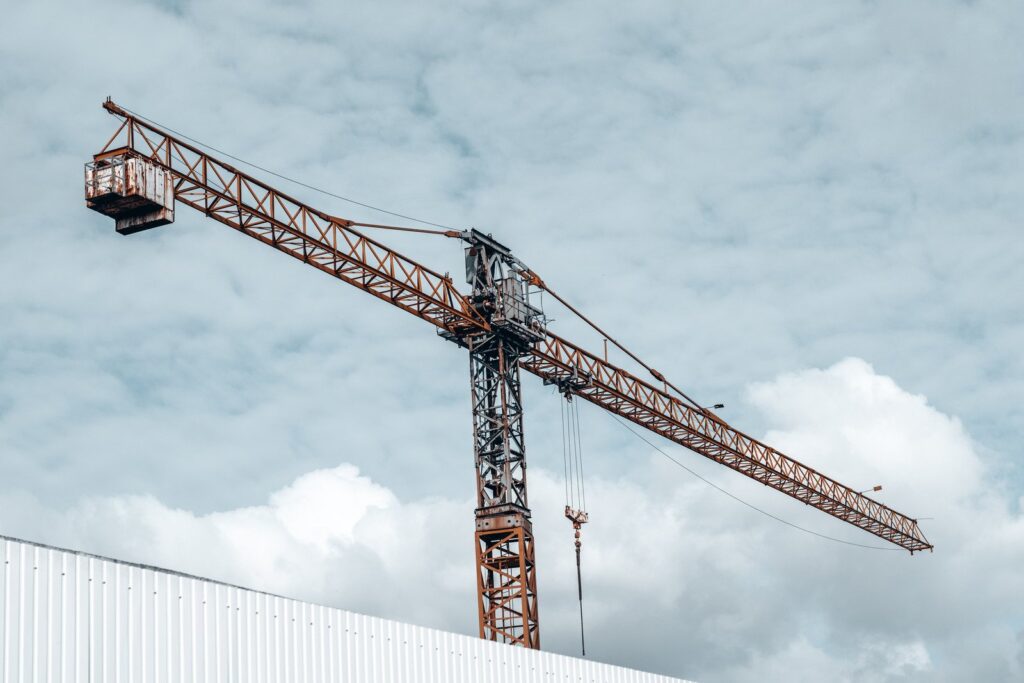 Mobile cranes
Urządzenia zamontowane na podwoziu samochodu ciężarowego albo na podwoziu samojezdnym o specjalnej konstrukcji.
Stosowane są głównie do prac montażowych i przeładunku, ponieważ mogą przenosić ciężkie ładunki na bardzo dużych wysokościach.
Żurawie HDS – przenośne, przeładunkowe
Są hydraulicznymi dźwigami samochodowymi, które posiadają dźwignice zamontowaną na samochodzie ciężarowym, zazwyczaj pomiędzy kabiną kierowcy a skrzynią. Dźwignica może znajdować się także z tyłu pojazdu. Ten typ żurawia ma podpory utrzymujące stabilność podczas pracy.
Kategorie żurawi
stationary,
przewoźne lub przenośne,
self-propelled,
wieżowe i szybkomontujące,
pokładowe,
kolejowe i na pojazdach kolejowych,
szynowe,
pływające.
Please do not hesitate to contact us!
Questions and answers
Jakiego typu żurawi dotyczą szkolenia?

Prowadzimy szkolenia dające entitlements operatorów lub konserwatorów żurawi wieżowych, samojezdnych i HDS. Ponadto, oferujemy kursy na inne maszyny podlegające UDT.
Can the course be taken remotely?

Tak, istnieje możliwość odbycia części teoretycznej kursu w formie zdalnej. Ćwiczenia praktyczne odbywają się na placu manewrowym przy użyciu maszyn.
Gdzie może pracować konserwator żurawi wieżowych?

Najczęściej conservator of cranes wieżowych znajdzie zatrudnienie przy transporcie materiałów i konstrukcji stalowych lub kontenerów.