Mobile crane operator training
Zostań operatorem żurawi samojezdnych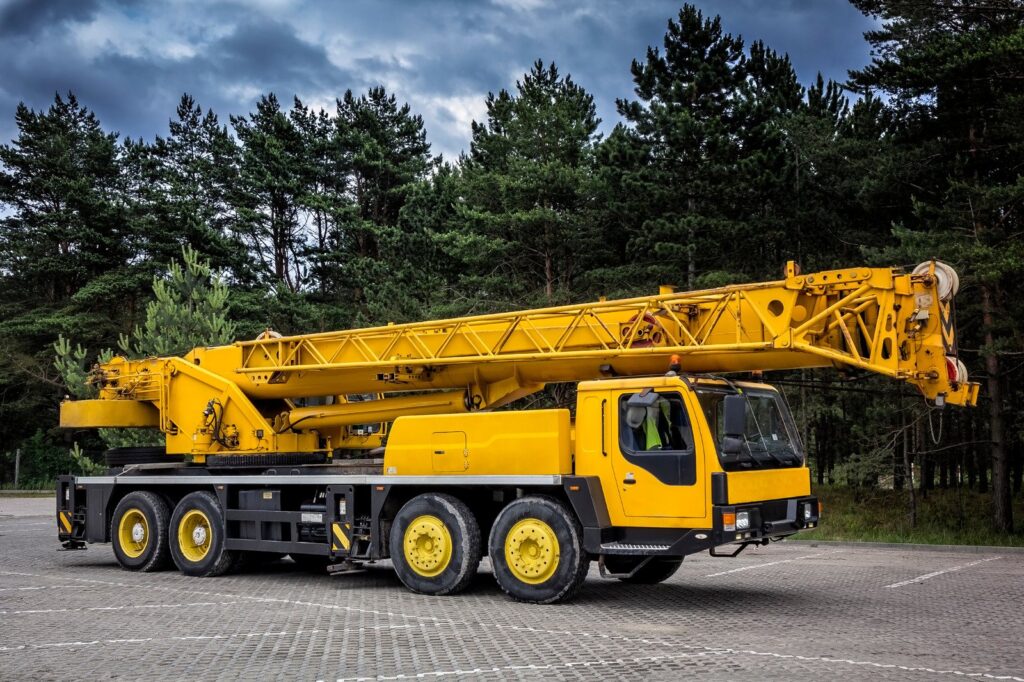 Każdy pracownik obsługujący lub konserwujący żurawie samojezdne musi posiadać odpowiednie uprawnienia. Zapraszamy na szkolenia przygotowujące do egzaminu UDT na operatora żurawi samojezdnych. Egzamin składa się z testu i części praktycznej z zakresu obsługi lub renowacji urządzeń.
Proponujemy Państwu szkolenia otwarte organizowane w naszych ośrodkach szkoleniowych m.in. w Warszawie a także w innych wybranych przez Państwa miastach. Oferujemy dojazd do klienta na terenie całej Polski.
Oferujemy także szkolenia zamknięte. Wystarczy umówić z nami termin i miejsce, w którym mamy poprowadzić szkolenie.
Training programme
Health and Safety i regulacje prawne w sprawie obsługi i konserwacji żurawi samojezdnych;
informacje o dozorze technicznym;
budowa dźwigów samochodowych, omówienie schematów działania poszczególnych elementów;
możliwe zagrożenia w pracy operatora;
obowiązki operatora;
zasady prawidłowej eksploatacji urządzeń;
zabezpieczenia żurawi samojezdnych;
zajęcia praktyczne.
Konserwatorzy uczą się dodatkowych umiejętności m.in. z zakresu dozoru technicznego czy wymiany części i olejów.

Conditions of participation
pełnoletność;
minimum podstawowe wykształcenie;
brak przeciwwskazań zdrowotnych do wykonywania zawodu.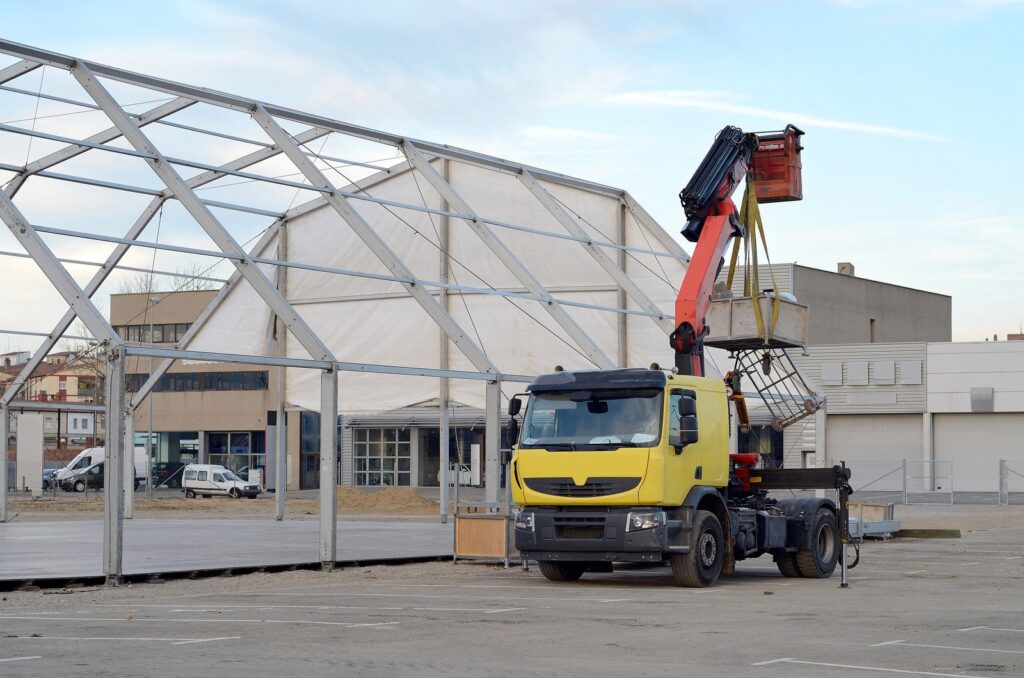 Przepisy prawne
Podstawa prawna mówiąca o obsłudze żurawi samojezdnych i podleganiu dozorowi technicznemu:
Dz. U. 2000 Nr 122 poz. 1321 Ustawa z dn. 21 grudnia 2000 r. o dozorze technicznym;
Dziennik Ustaw Rzeczypospolitej Polskiej, Warszawa, dn. 27 grudnia 2012 r., Poz. 1468, Rozporządzenie Rady Ministrów z dn. 7 grudnia 2012 r. w sprawie rodzajów urządzeń technicznych podlegających dozorowi technicznemu;
Rozporządzenie Ministra Przedsiębiorczości i Technologii z dnia 21 maja 2019 r. w sprawie sposobu i trybu sprawdzania kwalifikacji wymaganych przy obsłudze i konserwacji urządzeń technicznych oraz sposobu i trybu przedłużania okresu ważności zaświadczeń kwalifikacyjnych, wydane na podstawie art. 23 ust. 5 ustawy o dozorze technicznym;
Rozporządzenie Ministra Przedsiębiorczości i Technologii z dnia 30 października 2018 r. w sprawie warunków technicznych dozoru technicznego w zakresie eksploatacji, napraw i modernizacji urządzeń transportu bliskiego.
Purpose of the training
profesjonalne przygotowanie do egzaminu UDT;
podniesienie kwalifikacji zawodowych;
przekazanie aktualnej wiedzy i umiejętności praktycznych z zakresu eksploatacji żurawi samojezdnych.
Zdany egzamin UDT uprawnia do wykonywania zawodu operatora lub konserwatora żurawi samojezdnych.
Kursanci otrzymują od nas dwujęzyczne (w języku polskim i angielskim) zaświadczenie o ukończeniu szkolenia z uwzględnieniem szczegółowego programu szkolenia.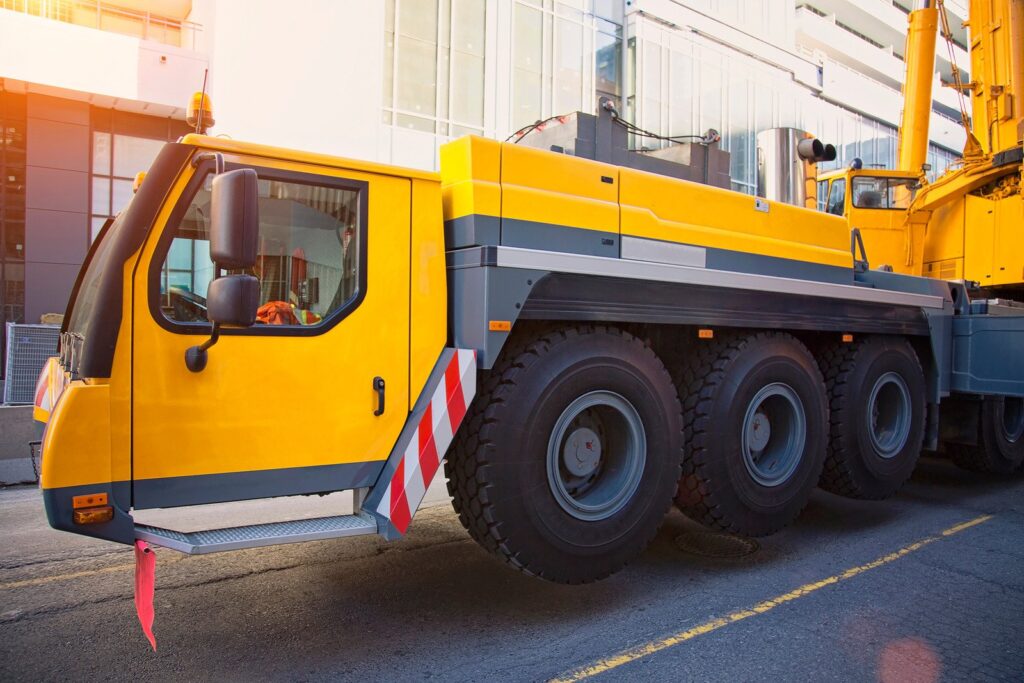 About us
Jesteśmy ośrodkiem szkoleniowym z ponad piętnastoletnim doświadczeniem. Szkolimy operatorów i konserwatorów na maszynach, podlegających pod UDT, są to m.in. żurawie, ładowarki teleskopowe, podesty ruchome czy wózki widłowe.
Nasza kadra szkoleniowa to doświadczeni fachowcy z wieloletnim stażem. Służą radą i chętnie podejmą z Państwem dyskusję na temat maszyn i wymogów UDT.
Programy szkoleniowe regularnie aktualizujemy, zgodnie z wymogami Urzędu Dozoru Technicznego. Wiele lat współpracy z ośrodkami UDT pozwala na sprawne szkolenie coraz większej ilości zadowolonych kursantów.
Opis dźwignicy
Żuraw samojezdny zwany jest potocznie dźwigiem. To dźwignica oparta na podwoziu samochodowym lub specjalnym podłożu samojezdnym.
Stosowany jest najczęściej do prac podczas przeładunków materiałów i prac montażowych.
Zbudowany jest z wysięgnika wychylnego i wciągarek. Pozwalają one podnieść, przemieścić i opuścić ładunek.
Questions and answers
Jak długo ważne są uprawnienia na operatora żurawi samojezdnych?

UDT qualifications operatora dźwigu samojezdnego ważne są przez 5 lat. Po ich upływie należy kwalifikacje przedłużyć.
Na jakie urządzenia uprawniają kwalifikacje na żurawie samojezdne?

Uprawnienia upoważniają operatora do obsługi żurawi samojezdnych, ale także przewoźnych, przenośnych i stacjonarnych.
Jakie obowiązki ma operator dźwigu?

Praca operatora żurawia samojezdnego to szereg obowiązków. Służą one zachowaniu bezpieczeństwa swojego oraz współpracowników, przedłużeniu działania urządzeń oraz zapobieganiu awariom.
Co to są żurawie samojezdne?

Żurawie samojezdne to dźwigi umieszczone na podwoziu samochodu ciężarowego lub innym, specjalnym podwoziu samochodowym. Najczęściej służą do przeładunku i prac montażowych. Mogą posiadać napęd elektryczny, hydrauliczny lub mechaniczny.