FORKLIFT TRUCK OPERATOR WITH VARIABLE REACH
Szkolenie z obsługi wózka widłowego z zmiennym wysięgiem
Organizujemy kompleksowe kursy na operatorów wózków widłowych specjalizowanych. Ośrodek Doskonalenia Kadr ERGON to firma z wieloletnim doświadczeniem. Nasze kursy przygotowują do różnorodnych warunków pracy oraz pomagają w zdobyciu uprawnień wydawanych przez Urząd Dozoru Technicznego.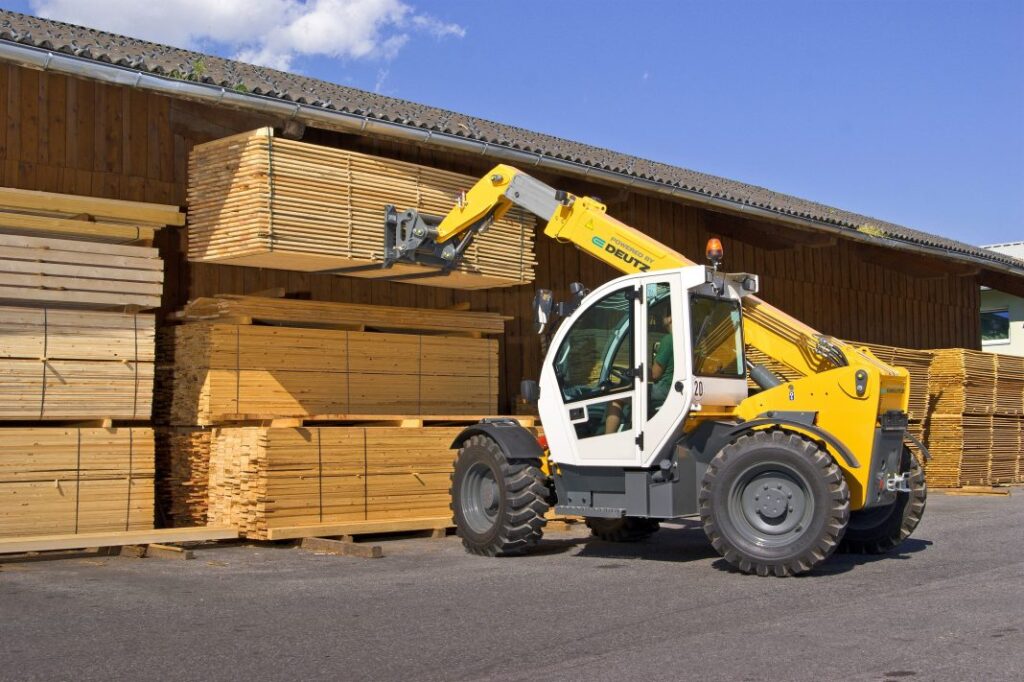 What does the course look like?
W trakcie szkolenia na operatora wózka widłowego specjalizowanego ze zmiennym wysięgiem kursanci będą przygotowywani zarówno w zakresie praktycznym, jak i teoretycznym. Nasz materiał obejmuje m.in.:
założenia UDT,
rodzaje maszyn i specyfikacja,
sposoby zapewniania bezpiecznych warunków pracy,
pojęcie stateczności oraz momentu wywrotowego,
podsystemy zarówno hydrauliczne, jak i elektryczne,
przygotowanie stanowiska pracy,
zagadnienia dotyczące udźwigu,
codzienne wyzwania związane z obsługą wózka widłowego.
Umiejętności praktycznych uczymy na najnowszym sprzęcie, na specjalnie do tego przeznaczonych placach manewrowych.
Qualifications exam
Szkolenie na operatora wózka widłowego, jak i innych urządzeń tej grupy kończy właściwy egzamin państwowy przeprowadzany przez komisję Urzędu Dozoru Technicznego. Egzamin, tak jak i kurs, dzieli się na część teoretyczną i praktyczną. Obie mają za zadanie sprawdzić nabyte umiejętności w zakresie znajomości danego sprzętu oraz jego obsługi. Wszystkie zajęcia, jakie obejmuje nasze szkolenie powinny kompleksowo przygotować do zaliczenia egzaminu.
Location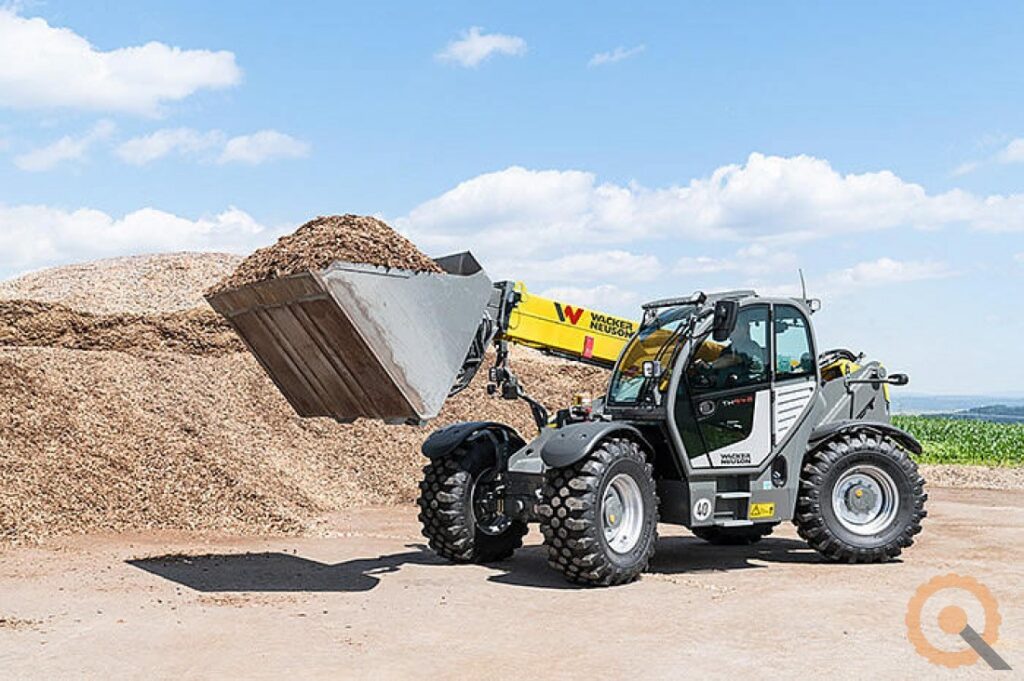 Szkolenia prowadzimy w Warszawie, gdzie znajduje się nasza główna siedziba, ale również i wszędzie tam, gdzie znajdują się nasze placówki regionalne. Oferujemy również możliwość zajęć z dojazdem do klientów. Kurs może mieć formę:
Pozostałe aspekty takie, jak terminy uzależnione są od zainteresowania danym kursem.
Cele szkoleniowe
Osoba kończąca nasz kurs powinna posiadać kwalifikacje pozwalające jej zajmować się obsługą wózków widłowych ze zmiennym wysięgiem, potocznie zwanymi ładowarkami teleskopowymi, a także umieć radzić sobie z pracą w różnych warunkach. Powinna także orientować się w specyfikacjach technicznych różnych typów wózków oraz radzić sobie z wykrywaniem usterek i bezpieczną eksploatacją.
Stanowisko operatora
Po otrzymaniu uprawnień na operatora wózka widłowego, absolwent kursu powinien z łatwością poradzić sobie ze znalezieniem pracy w:
production halls,
fabrykach,
magazynach,
transporcie,
przy innych pracach przeładunkowych i załadunkowych.
Oferujemy także szkolenia z obsługi, konserwacji i serwisu innych urządzeń transportu bliskiego, jak ładowarki teleskopowe, suwnice, dźwigi HDS i inne. Sami również prowadzimy serwis oraz zajmujemy się sprzedażą nowego i używanego sprzętu.
Obsługujemy wózki marek:
Jungheinrich,
Toyota,
BT,
Still,
Linde,
Nissan,
Komatsu,
Mitsubishi,
Hyster,
Yale,
OMV,
Clark,
Bauman,
Taski,
Hako,
HC,
OMG,
Manitou,
Hyundai.
Requirements
Wszyscy chętni do wzięcia udziału w kursie muszą:
być osobami pełnoletnimi,
nie mieć przeciwskazań do wykonywania zawodu, co poświadczy lekarz,
posiadać podstawowe lub wyższe wykształcenie.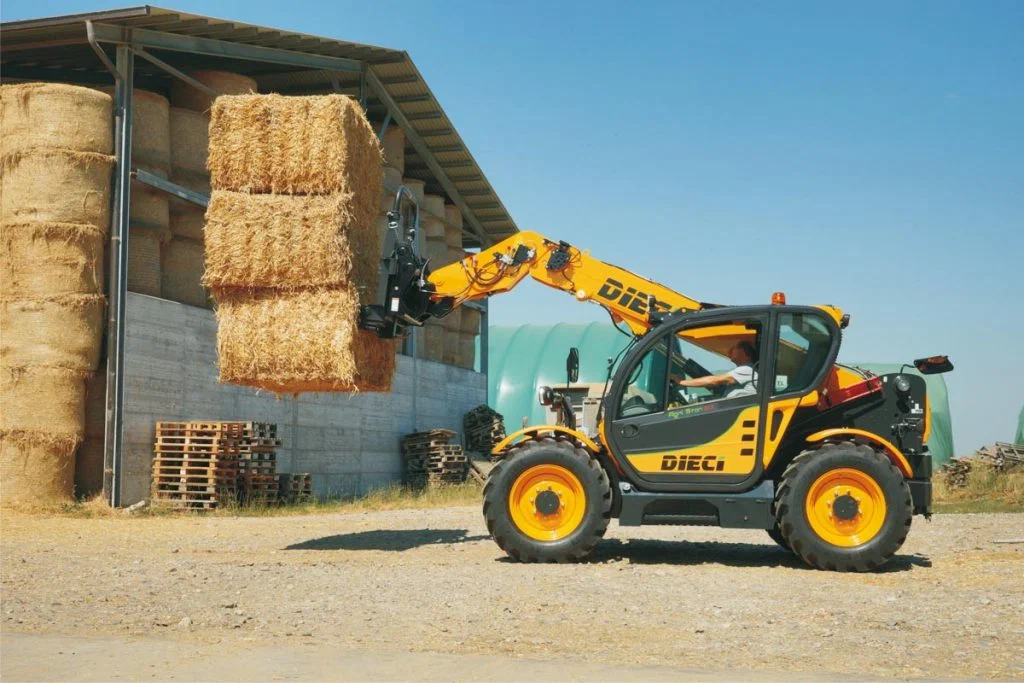 Forklift truck
Wózek widłowy ze zmiennym wysięgiem to tak zwana ładowarka teleskopowa, są to maszyny zaliczane do Urzędu Dozoru Technicznego do kategorii urządzeń transportu bliskiego, których głównym zadaniem jest przewożenie materiałów w miejsca trudno dostępne. Sprawdzają się głównie na halach przemysłowych i w magazynach, ale również w portach, stoczniach czy ogólnie przemyśle transportowym. Kontrolę nad wózkami widłowymi, jak i innym sprzętem tego typu sprawuje UDT. Wózki widłowe składają się z części sterującej oraz osprzętu, służącego do podnoszenia materiału i układania.
Questions and answers
What does the course look like?

Dzielimy zajęcia na część teoretyczną i praktyczną. Uczymy obsługi, konstrukcji, konserwacji oraz właściwej eksploatacji wózków widłowych.
Jakie są wymagania dla kursantów?

Podstawowe wymagania jakie musi spełnić osoba przystępująca do szkolenia, to: wykształcenie podstawowe lub wyższe, pełnoletniość oraz posiadanie odpowiedniego zaświadczenie medycznego.
How to get UDT qualifications?

W celu zdobycia uprawnień, należy jeszcze zdać egzamin teoretyczny i praktyczny. Odbywa się on przed komisją Urzędu Dozoru Technicznego i dopiero po jego zaliczeniu można zyskać prawo do wykonywania zawodu.