Building lift maintenance course for passenger and goods passenger lifts
Szkolenie na konserwatora dźwigów budowlanych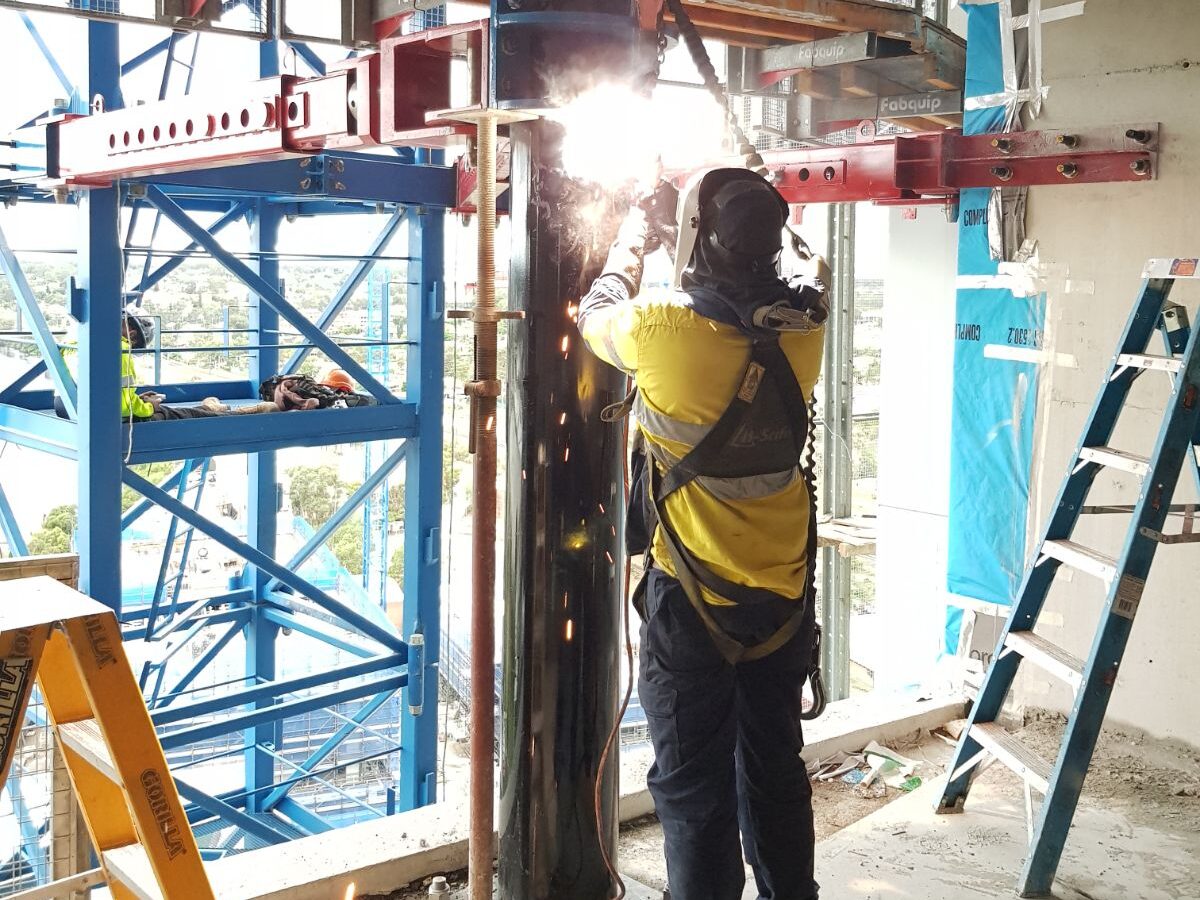 ERGON Personnel Training Center przeprowadza szkolenia w zakresie konserwacji dźwigów budowlanych, towarowych i towarowo-osobowych. Konserwacja wind jest pracą odpowiedzialną, więc chcemy nauczyć kursantów jak najlepiej wykonywać prace zgodnie z zasadami Health and Safety oraz UDT.
Construction cranes
Występują dwa rodzaje dźwigów, są nimi:
dźwig budowlany towarowy,
dźwig budowlany towarowo – osobowy.
Dźwigi te służą do pionowego przemieszczania materiałów budowlanych oraz ludzi w zależności od rodzaju dźwigu jaki jest zastosowany. Przemieszczanie ludzi i ładunków odbywa się poprzez wejście do kabiny, która porusza się wzdłuż prowadnic pionowych.
Podstawowe obowiązki dotyczące windy
The person who owns entitlements konserwatora jest odpowiedzialna za działanie wind budowlanych, co ważne taka osoba musi raz w miesiącu wykonać przegląd techniczny dźwigu. Podczas przeglądów wykonuje się dość podstawowe czynności, takie jak regulacje czy wymiany smarów w poszczególnych miejscach. Mimo przeglądów co miesięcznych i tak raz na pół roku musi odbyć się generalna rewizja. Wykonuje ją ta sama osoba, która prowadzi comiesięczny przegląd techniczny.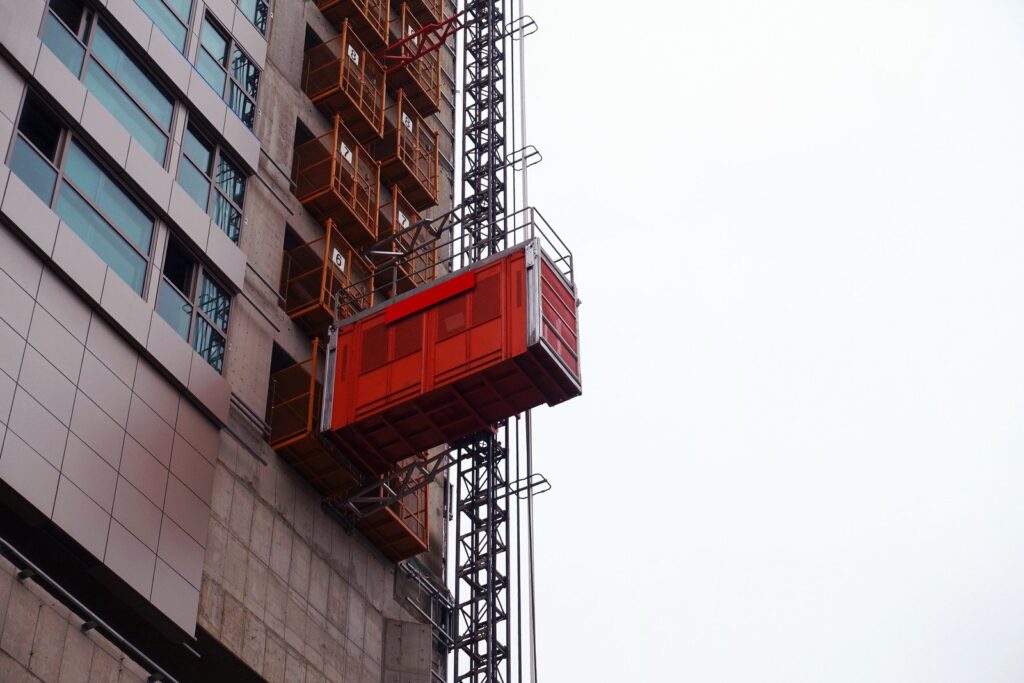 Ważną sprawą jest to, że co 12 miesięcy odbywa się kontrola dźwigu przez Urząd Dozoru Technicznego, ma ona za zadanie przebadać całą windę w zakresie bezpiecznego użytku. Jeśli badanie zakończy się pozytywnie, w kabinie umieszczone zostanie specjalne oznaczenie w postaci naklejki. Natomiast jak badanie wyjdzie negatywnie, konieczne jest wykonanie prac naprawczych i poddane ponownie badaniom kontrolnym.
Uprawnienia konserwatora
Chcąc zacząć prace z dźwigami budowlanymi musimy posiadać uprawnienia konserwatora. Praca ta opiera się na odpowiedzialności oraz samodzielności. Uprawnienia dają nam możliwość przeprowadzania badań technicznych, eksploatacji czy modernizacji. Każdy kto podejmuje się tego typu pracy jest zobowiązany do potwierdzenia swoich kwalifikacji przed pracodawcą. Osoba uprawniona musi prowadzić dziennik konserwacji, w nim notuje się każdą czynność jaką wykonał konserwator.
Do kogo kierujemy kurs?
Kurs kierujemy dla osób, które są zainteresowane wykonywaniem pracy z dźwigami budowlanymi jako konserwator.
Training offer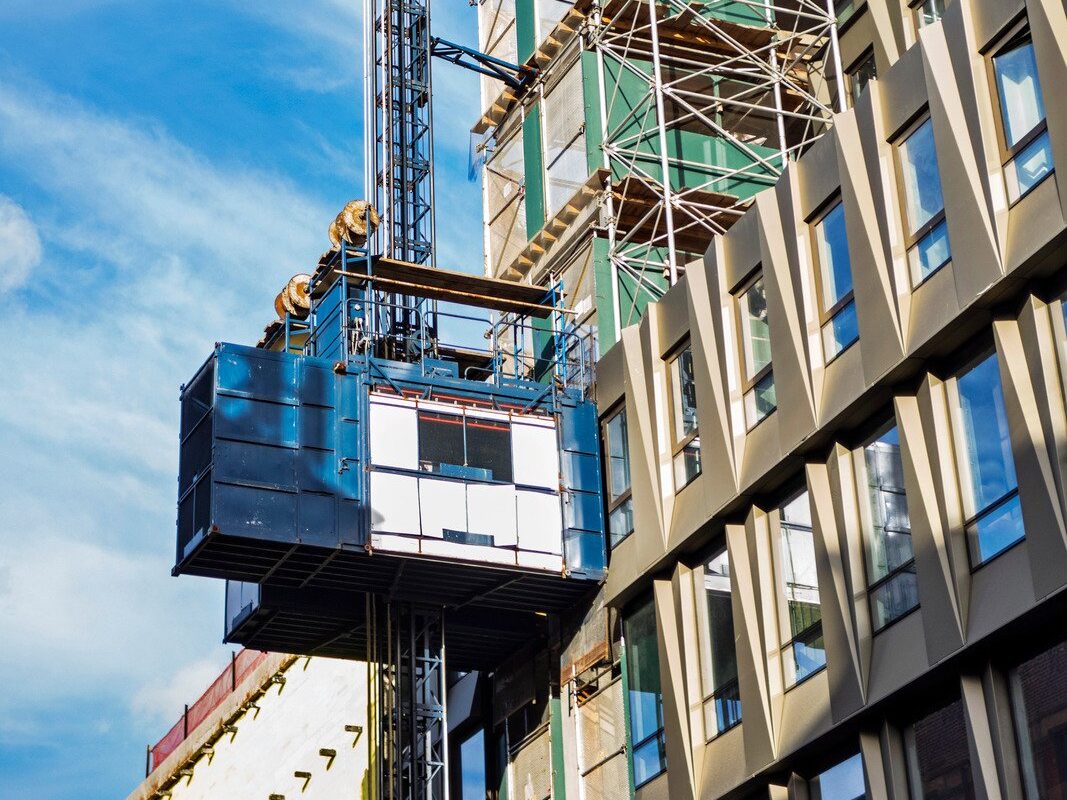 Nasze szkolenia odbywają się pod okiem doskonałych wykładowców, którzy posiadają wymaganą wiedzę i starannie Państwa przygotują. Kurs ma dostarczyć niezbędną wiedzę teoretyczną i praktyczną. Zadania wykonywane podczas zajęć są szczególnie ważne, ponieważ pracując na dźwigach budowlanych poznamy je najlepiej. Praktyka odbywa się pod okiem instruktorów, którzy będą udzielać pomocnych rad i wskazówek.
Każdy nasz kursant może liczyć na staranne przygotowanie do egzaminu państwowego.
Inne szkolenia organizowane przez nas
Organizujemy kursy dla operatorów i konserwatorów m.in. na:
forklifts,
cranes,
mobile platforms,
HDS cranes,
telescopic handlers,
wciągarki i wyciągnice.
Jeśli zainteresował Cię któryś z naszych kursów, to zapraszamy do kontaktu telefonicznego, przedstawimy Ci program szkolenia oraz udzielimy odpowiedzi na Twoje pytania. Ponadto ustalimy dogodny termin szkolenia. Zapraszamy do kontaktu!
Questions and answers
Co jaki czas odbywa się przegląd techniczny dźwigu?

Przegląd dźwigu powinien odbywać się raz w miesiącu, a podczas jego trwania konserwator musi wykonać podstawowe czynności jak: regulacje i wymianę smarów w niektórych miejscach.
Jakie jeszcze szkolenia organizujecie?

Organizujemy szkolenia dla operatorów i konserwatorów m.in. na podesty ruchome (w tym podnośniki nożycowe i koszowe), dźwigi HDS, ładowarki teleskopowe, suwnice.