SCISSOR LIFT REPAIR - COMPREHENSIVE SERVICE
Serwis podnośnika nożycowego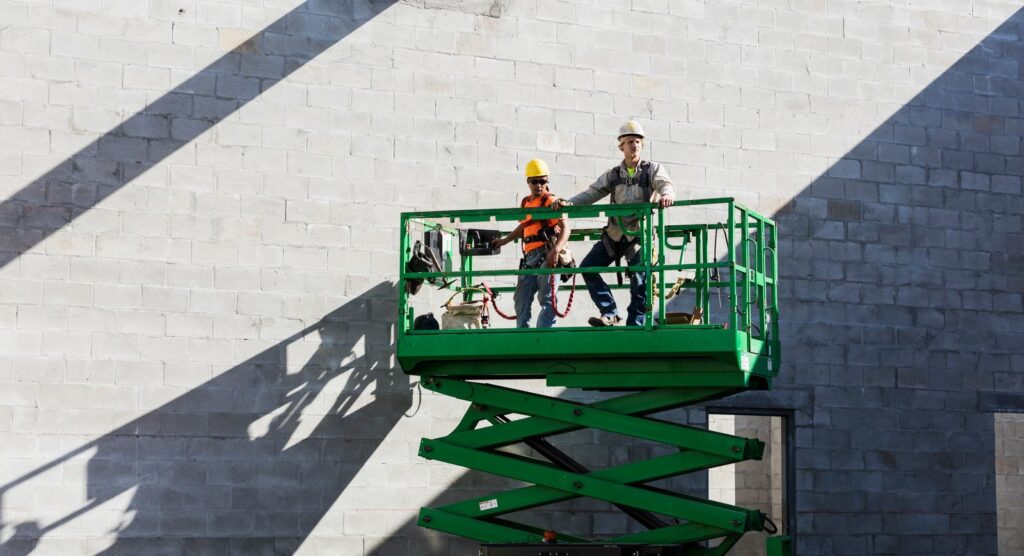 W Ośrodku Doskonalenia Kadr ERGON oferujemy specjalistyczny serwis urządzeń, które podlegają Urzędowi Dozoru Technicznego. Zajmujemy się maszynami należącymi do transportu bliskiego. Gwarantujemy kompleksowe usługi z zakresu naprawy i konserwacji urządzeń znajdujących zastosowanie w różnorodnych zakładach produkcyjnych, magazynach, czy na placach budowalnych. Sprawnie działające maszyny wykorzystywane w tych branżach to podstawa wydajnej i bezpiecznej pracy, dlatego tak istotne jest ich regularne sprawdzanie oraz konserwacja. ERGON to firma z doświadczeniem, która zapewni kompleksowy i szybki przegląd Twojego sprzętu.
Handling devices
Urządzenia transportu bliskiego to maszyny służące przede wszystkim do przenoszenia towarów, materiałów, narzędzi, ludzi, a nawet i innych maszyn. Sprawdzają się we wszelakich branżach, od przemysłu ciężkiego po budowlany, czy też transport. Urządzenia tej kategorii mają ogromne znaczenie dla usprawnienia pracy wymagającej przemieszczania ładunków na niezbyt dużych dystansach.
Standardy UDT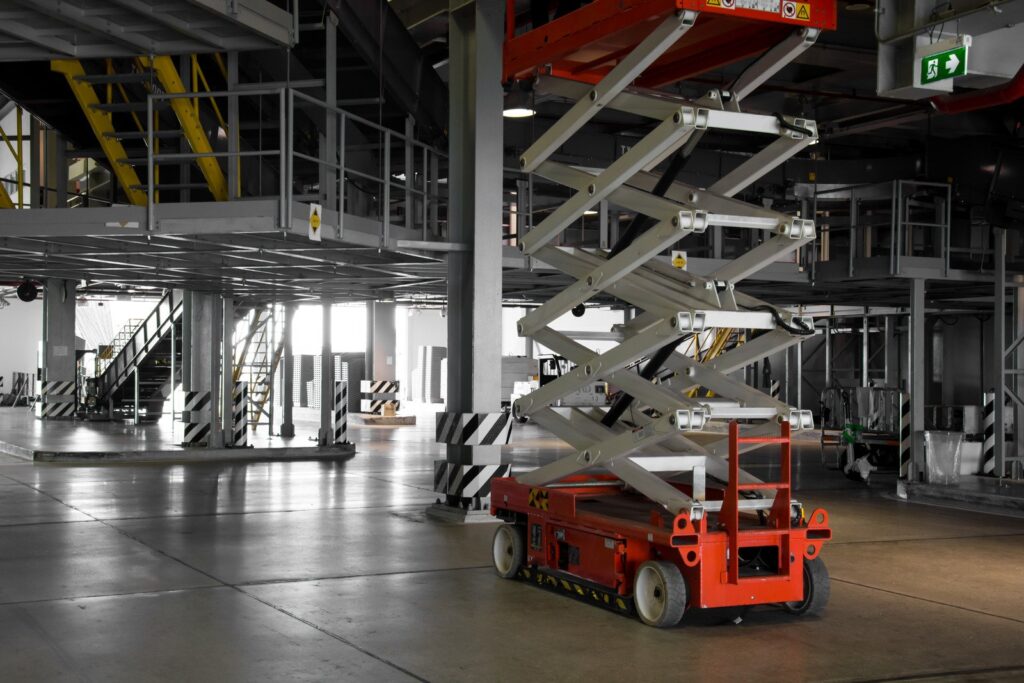 Według obowiązujących przepisów prawnych wszystkie urządzenia kwalifikujące się do kategorii transportu bliskiego muszą podlegać regularnym przeglądom konserwacyjnym. Warto od razu wspomnieć o tym, że przeglądów konserwacyjnych nie należy utożsamiać z przeglądami na gwarancję. Właściciele urządzeń podporządkowanym przepisom UDT, czyli Urzędowi Dozoru Technicznego, mają więc obowiązek kontrolować ich stan techniczny. Niezastosowanie się do tego nakazu może poskutkować nałożeniem kary administracyjnej. Dlatego UDT w celu potwierdzenia przeprowadzenia odpowiednich kontroli, wydaje właściwe dokumenty, które umożliwiają dalszą eksploatację maszyn. Nasza firma pomaga przejść przez ten proces sprawnie i szybko.
Usługi serwisowe
Oferujemy kompleksowy zestaw usług, do których zaliczają się:
przegląd i sprawdzenie stanu technicznego urządzeń,
naprawa usterek sterowania,
poprawa bezpieczeństwa,
diagnoza systemów elektrycznych,
diagnoza systemów hydraulicznych,
prace wymagające spawania,
konserwacja i przygotowanie do dalszej eksploatacji,
modernizacja.
Our other services
Ponadto prowadźmy również sprzedaż zarówno nowych jak i używanych urządzeń. Oferujemy także urządzenia zastępcze w wypadku wózków widłowych i podnośników nożycowych. Nasz serwis funkcjonuje nie tylko w formie stacjonarnej, ale także mobilnej.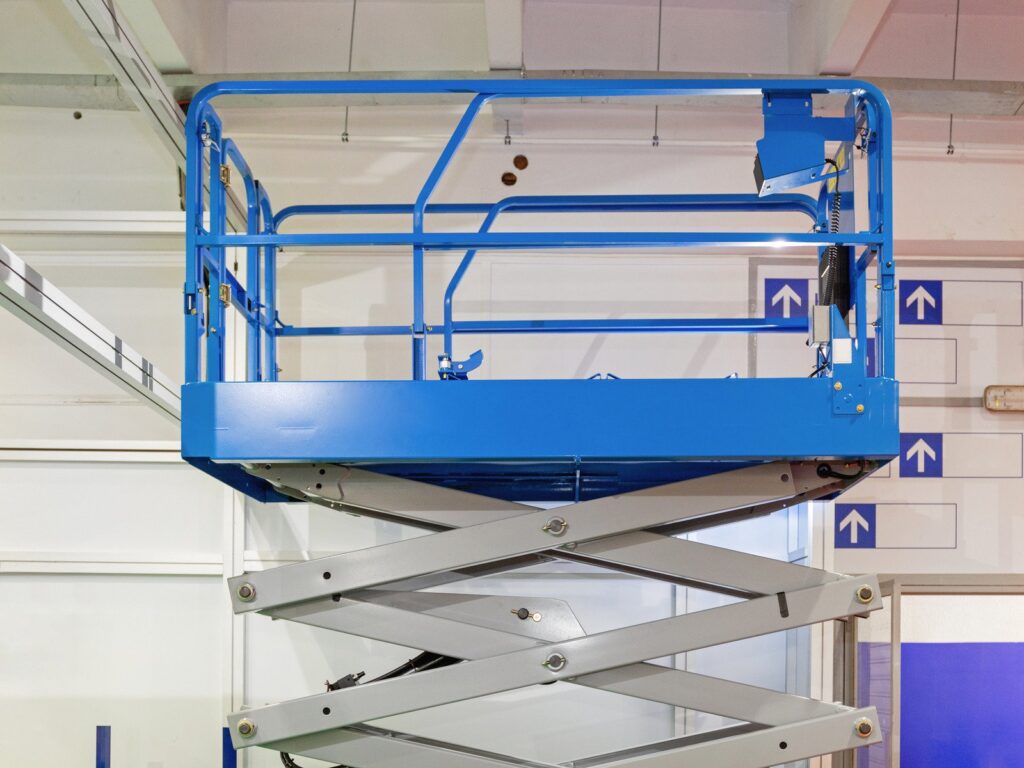 Zakres serwisu
W naszej firmie zajmujemy się serwisem urządzeń transportu bliskiego, do których zaliczają się:
forklifts,
cranes,
żurawie typu HDS,
telescopic handlers,
mobile platforms.
Działamy w taki sposób, aby klient nie musiał martwić się o wszystko, co związane z właściwą konserwacja urządzeń UDT. Załatwiamy wszystkie formalności, przypominamy także o terminach, a wszystko staramy się załatwiać jak najszybciej. Wykonanie wszystkich prac konserwacyjnych, usuwanie usterek czy pozostałe czynności serwisowe staramy się zorganizować tak, aby nie ucierpiała na tym produktywność i sprawność zakładu naszego klienta.
Questions and answers
Jak wygląda serwis podnośnika nożycowego?

Nasza wysoko wykfalifikowana kadra prowadzi zestaw diagnoz, które zapewnią sprawdzanym maszynom lata dalszego użytku, a ich obsłudze gwarancje pracy w bezpiecznych warunkach.
Czym są urządzenia UDT?

Urządzenia UDT to grupa maszyn podlegających kontroli Urzędu Dozoru Technicznego. Nasz serwis zajmuje się przede wszystkim urządzeniami z kategorii transportu bliskiego. Zaliczają się do nich podesty ruchome, wózki widłowe, żurawie HDS, suwnice i ładowarki teleskopowe.
Dlaczego muszę serwisować swoje urządzenie?

Regularny serwis oraz przeglądy kontrolne są wymogiem prawnym, sprawdzanym przez Urząd Dozoru Technicznego. Niezastosowanie się do tych przepisów może skutkować nałożeniem kary finansowej. Poza tym poddanie maszyny kontroli pomaga utrzymać jej sprawność i zapewnia bezpieczeństwo pracy.