SALE OF NEW AND USED UDT EQUIPMENT
Point of sale for handling equipment
We sell both new and used UDT equipment. We specialise mainly in equipment that the Office of Technical Inspection classifies as belonging to the material handling category. We offer a wide range of world-class brands.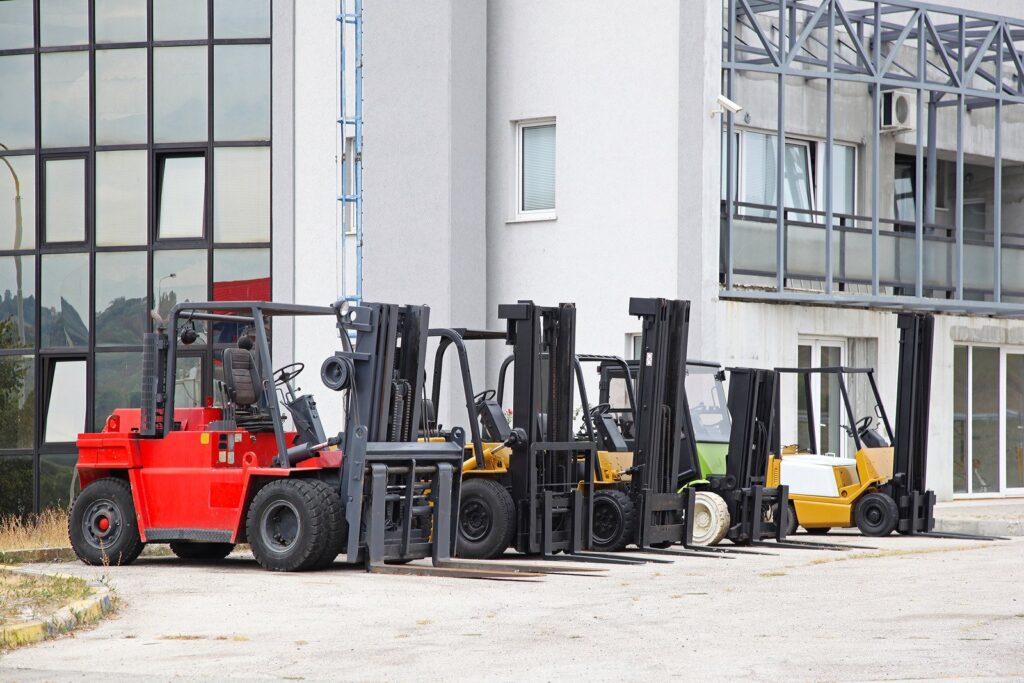 UDT devices - what are they?
UDT machinery - often commonly referred to as 'heavy equipment' - is largely equipment used in specialised transport operations or storage and loading work. The abbreviation UDT is developed as Urząd Dozoru Technicznego. It is the institution that looks after all the equipment that falls into the categories it recognises. It registers equipment, conducts examinations for operation and ensures that periodic inspections and audits are carried out.
UDT categories
UDT equipment is divided into four categories:
fuel vapour recovery equipment,
non-pressurised equipment,
handling equipment,
pressure equipment.
Category of handling equipment
Our company mainly performs services related to equipment classified as material handling. This includes equipment mainly used for short-distance handling of loads such as materials, equipment or workers in areas with difficult access, such as those located at heights. These devices are:
cranes,
HDS cranes,
mobile platforms (including scissor lifts and basket lifts),
industrial lifts,
forklifts,
telescopic handlers.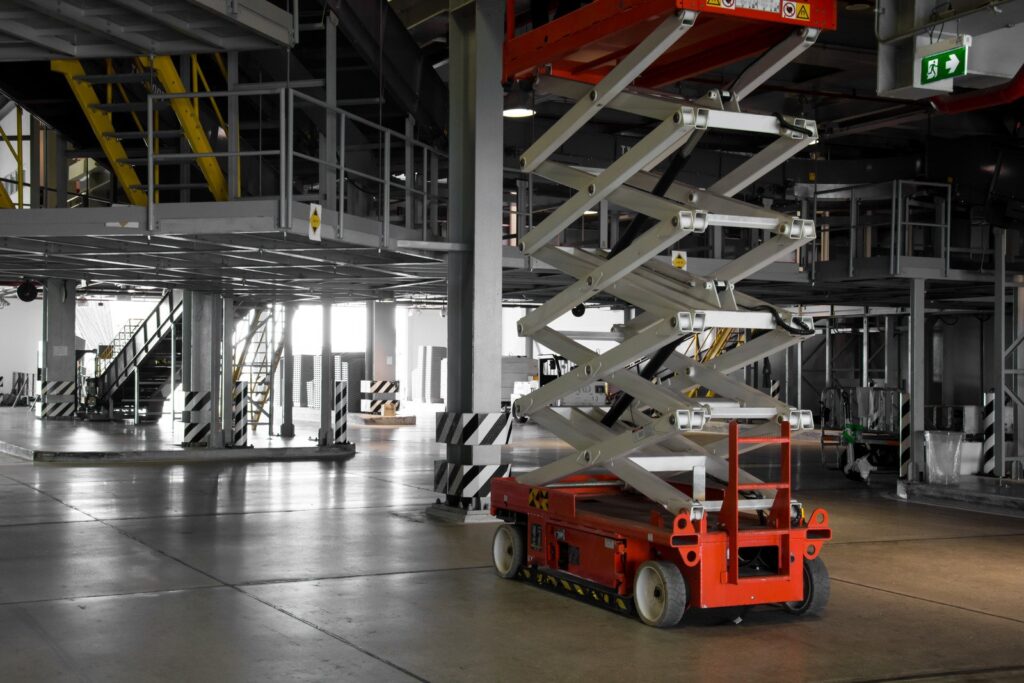 Sales offer
We offer new and used equipment from top manufacturers. We always deliver new equipment in perfect condition, ready to use straight away. However, some people may not see the need to purchase the latest models. For such customers, we provide the option of selecting an already used device. Before making such products available, we always check that they are suitable for further use. If necessary, we upgrade them so that they are fit for further use. Before making a purchase, we also encourage you to seek the assistance of our advisors, who will select the right equipment for your needs. Spare parts are also available for sale. Where possible, we also hire out some equipment.
Forklift manufacturers:
Jungheinrich,
Toyota,
BT,
Still,
Linde,
Hako,
Hyster,
Yale,
OMV,
Taski,
Manitou,
Clark,
HC,
Nissan,
Komatsu,
Mitsubishi,
OMG,
Bauman,
Hyundai.
Manufacturers of mobile platforms:
Alp-Lift,
Bocker,
Lionlift,
Omme,
Snorkel,
Cella,
CTE,
Custers,
Bottoms,
Dino Lift,
Euro Access,
Eurozoom,
France Elevateur,
Genie,
Steinweg,
Bison,
Bizzocchi,
Bronto,
BST,
Grove,
GSL,
Aerial,
Aichi,
Basket,
JLG,
Manitou,
Marklift,
Matilsa,
Maxlift
MEC,
Moog,
Niftylift,
Oil & Steel,
Pagliero Multitel,
Palazzani,
Paus,
RAM,
GSR,
Haulotte,
Tecchio,
Terex,
Teupen,
TKD,
Topper,
Toucan,
UpRight,
Holland lift,
Hunter,
Isoli,
Italmec,
Iteco,
Riffaud,
Ruthmann,
Simon,
Sky High,
Skyjack,
Versalift,
Weber,
Wumag.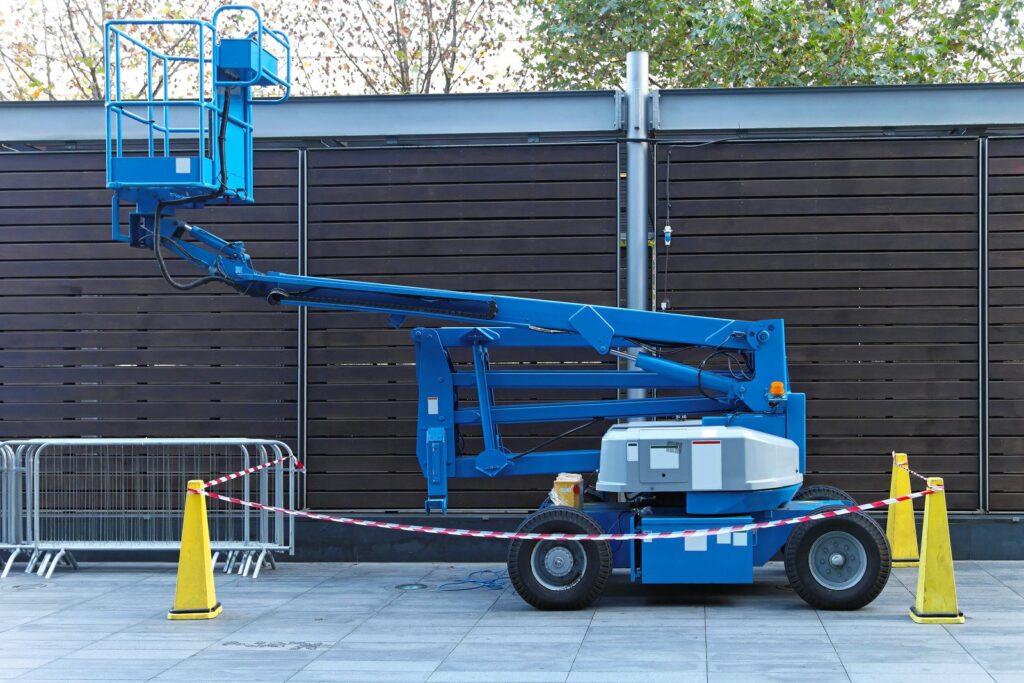 Other services
In addition to sales, our offer also includes professional training to prepare for work as an operator or maintainer of UDT equipment. Classes are conducted by professional trainers, in accordance with UDT requirements. In addition, we also provide audits, modernisation, maintenance, service, consulting, diagnostics and inspections.
Feel free to contact our consultants.
Questions and answers
What equipment do you sell?

We sell equipment that is subject to UDT, or the Office of Technical Inspection, more specifically handling equipment. These are machines used to carry out specialised work on construction sites, warehouses or production halls, for example.
Is it possible to buy a used forklift?

Yes, in addition to new models, we also offer used equipment. Before selling them, we naturally check their technical condition and take care of their maintenance or upgrading.
Do you train UDT operators?

Yes, in addition to sales, we also provide professional training for operators and maintainers, as well as servicing, auditing, upgrading, consulting, diagnostics and inspections.