Explore welding machines for home use
Jak działa spawarka?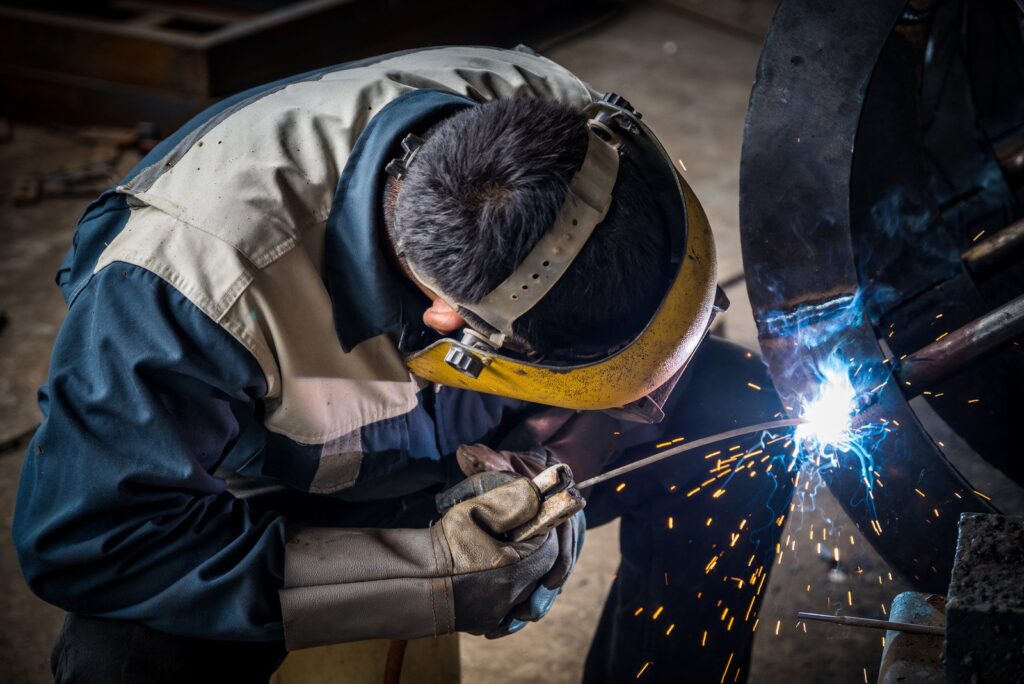 Wszystkie spawarki niezależnie od ich rodzaju, działają na zasadzie nadtapiania łączonych materiałów, przy pomocy spoiwa w ten sposób metale łączą się ze sobą. Urządzenia potrzebują do pracy źródła zasilania, można wykorzystać do tego falownik lub transformator spawalniczy.
Parametry spawarki domowej
Przeznaczenie urządzenia do konkretnych prac to kwestia, nad którą należy się zastanowić podczas dobierania odpowiedniego sprzętu.
Szczególnie ważne będą parametry:
Cykl pracy spawarki – na jego podstawie określa się długość pracy urządzenia w okresie jednego cyklu kilkuminutowego. Określa się go procentowo. Dla przykładu 50% sprawność spawania określa, że będzie ona działała przez 5 minut nieprzerwanie. Przez koleje 5 minut musi nastąpić chłodzenie.
Średnica i rodzaj elektrody – wybór ten uzależniony jest od grubości spawanego materiału. Zasada brzmi: grubość materiału odpowiada grubości elektrody. Wyróżnia się kilka rodzajów elektrod: kwaśne, zasadowe i rutylowe. Moc spawarki uzależniona jest od wybranego rodzaju elektrody. Doświadczeni spawacze wybierają spawanie prądem stałym z otuliną rutylową, a początkujący wybierają otulinę kwaśną.
Mobilność spawania – należy zastanowić się czy urządzenie będzie przenoszone czy będzie miało swoje określone miejsce w warsztacie. Z tego względu najlepiej dobrać lekką maszynę – mobilną. Dodatkowo pozwoli ona na pracę w trudno dostępnych miejscach.
Zasilanie – w sklepach dostępne są do zakupu urządzenia o mocy od 230V jak i do 400V. Decyzję o wyborze mocy powinna podyktować sieć zainstalowana w domu, by uniknąć jej znacznego przeciążenia.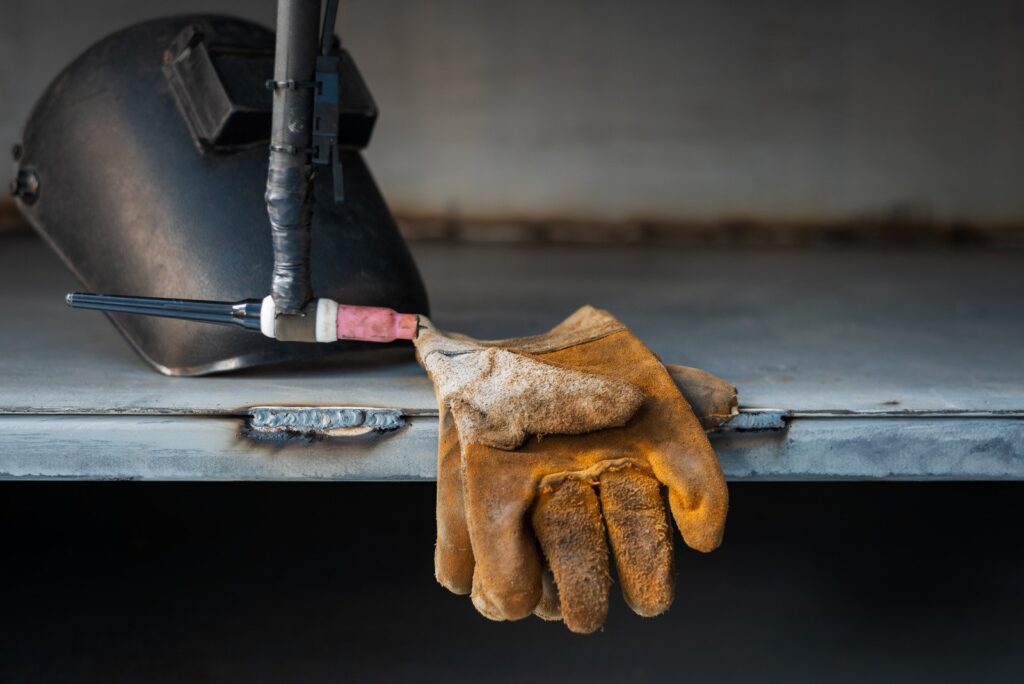 Techniki spawania
Podczas spawania zarówno parametry maszyny jak i powiązana z nimi technika odgrywają kluczową rolę, do skutecznej eksploatacji i obróbki materiałów.
Wyróżnia się trzy zasadnicze typy spawarek, w których każdy wymaga innej techniki pracy:
Spawarki MIG/MAG – ten typ przeznaczony jest do pracy z osłoną gazową. Przystosowana jest do pracy z różnego rodzaju metalami. Wykorzystywana jest w profesjonalnych warsztatach, z wyszczególnieniem zakładów mechaniki samochodowej. Waga tego urządzenia osiąga do 15kg. Zasilana jest zewnętrzną butlą gazową.
Spawarki MMA – są to najbardziej popularne modele, wśród nich można wyróżnić podtypy: spawarek elektrycznych, inwertorowych oraz transformatowych. By eksploatować maszynę należy zaopatrzyć się w elektrody otulone. Są to spawarki o lekkiej wadze, przy czym są chętnie kupowane do warsztatów domowych.
Spawarki TIG – przy pomocy tego typu spawarki, proces spawania odbywa się za pomocą elektrody nietopliwej. Doskonale łączy ze sobą materiały o różnym składzie. Dodatkowo ten typ cechuje się uniwersalnością, ponieważ można ją wykorzystać do spawania w technologii MMA.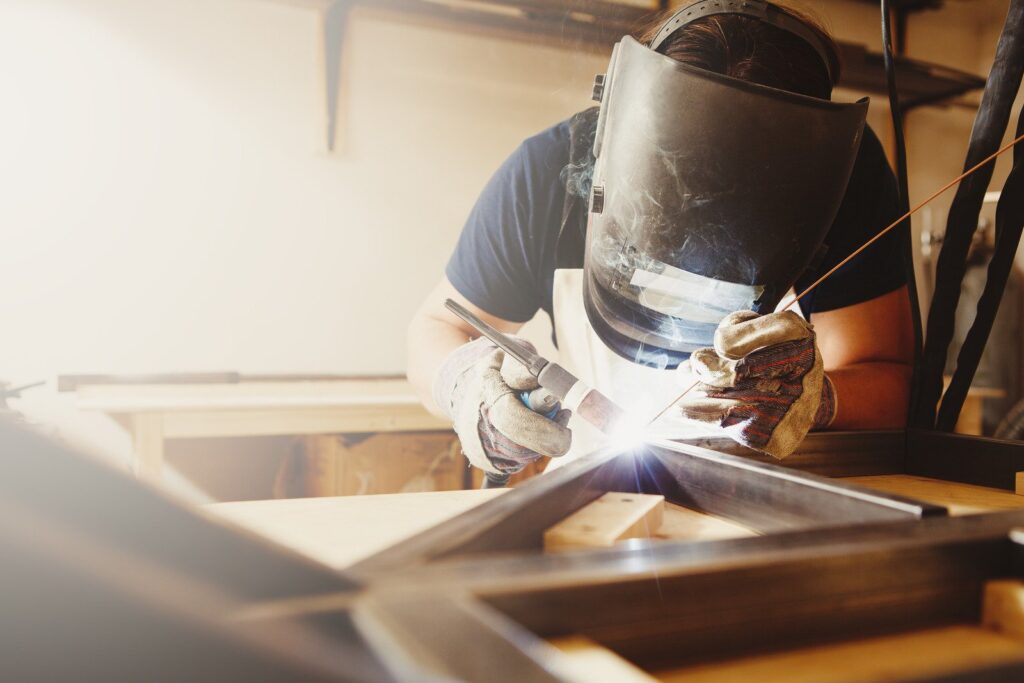 Dla początkujących odradza się używanie spawarek z technologią MIG/MAG ze względu na znaczną moc i wagę urządzenia. Poleca się natomiast korzystanie z lekkich spawarek o uniwersalnej technologii 3w1 lub samej metody TIG.
Zastosowanie spawarek
W zależności od rodzaju pracy i zastosowania dla spawarki, urządzenia te znajdują swoje zastosowanie w:
warsztatach samochodowych,
halach produkcyjnych,
placach budowy,
stoczniach,
warsztatach użytku domowego.
Questions and answers
Jaka spawarka będzie najlepsza do użytku domowego?

Spośród wielu rodzajów spawarek, te do użytku domowego powinny cechować się uniwersalnością. Warto zaopatrzyć się w urządzenia obsługujące technologię MMA, TIG i MIG/MAG jednocześnie – tak zwane 3w1.
Jakie są najważniejsze parametry podczas wyboru spawarki użytku domowego?

Parametrami tymi są cykl pracy spawarki, średnica i rodzaj elektrody spawalniczej, mobilność spawarki i jej zasilanie.
Na jakiej zasadzie działa spawanie?

Spawanie polega na topnieniu dwóch spawanych materiałów za pomocą spoiwa spawalniczego.