Course on operating mobile platforms "spiders"
Szkolenia na podesty przewoźne
Firma "ERGON" oferuje kompleksowe kursy na operatora podestów przewoźnych tzw. pająków. Od wielu lat jesteśmy liderami w tym kierunku, a liczba zadowolonych kursantów to potwierdza. Nasze indywidualne podejście do każdego uczestnika kursu, przekłada się na bardzo dobre wyniki uzyskane na egzaminie końcowym oraz otrzymanie wymaganych uprawnień UDT. Kursy prowadzone są przez fachowców, którzy czynnie pracują przy obsłudze podestów ruchomych. Dzięki temu, nasi kursanci są szkoleni tak, aby wykorzystać zdobyte informacje i umiejętności w swojej przyszłej pracy. W ramach kursu na operatora podestów ruchomych, prowadzimy również zajęcia praktyczne, które pozwalają uczestnikom przećwiczyć obsługę konkretnej maszyny.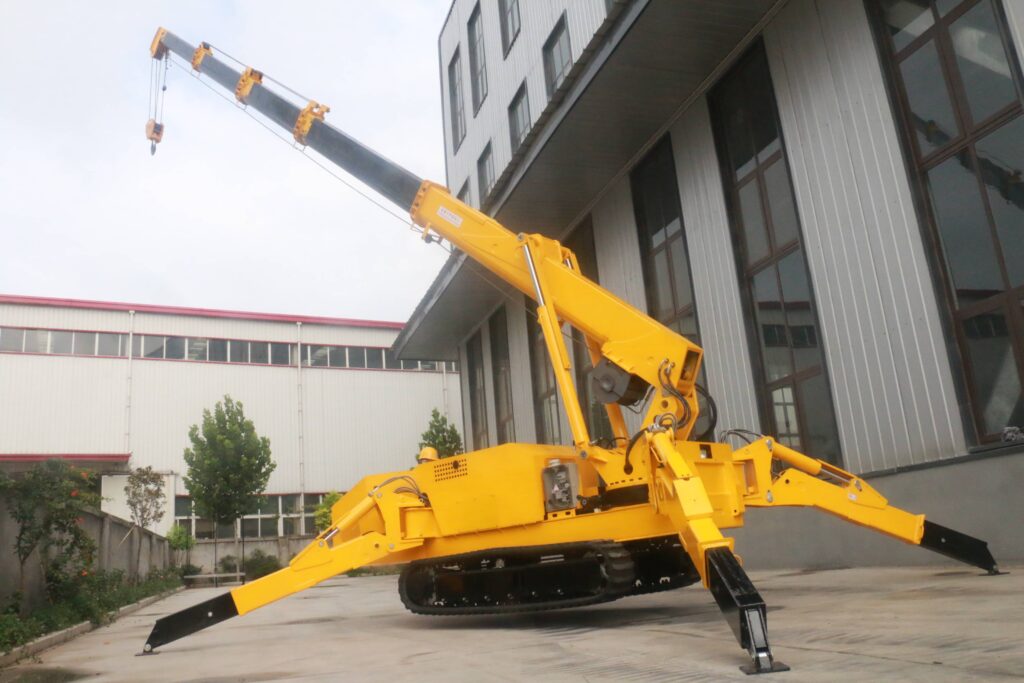 Przykładowe zagadnienia omawiane na kursie:
budowa wewnętrzna i zewnętrzna podestu i jego najważniejsze części,
charakterystyka pracy operatora,
obsługa podestu przewoźnego typu "pająk" w praktyce,
bezpieczeństwo i higiena pracy operatora podestu przewoźnego.
Kursy prowadzimy tylko stacjonarnie tak, aby nasi kursanci wynieśli z zajęć jak najwięcej. Dotyczy to zarówno zajęć teoretycznych, jak i praktycznych. W celu ustalenia konkretnego terminu kursu, zapraszamy do kontaktu.
Egzamin i przyznanie uprawnień UDT
Zajęcia teoretyczne i praktyczne mają za zadanie przygotować kursanta do zdania egzaminu i zdobycia oczekiwanych uprawnień. Prowadzący kurs, przekazuje wiedzę tak, żeby osoba ucząca się, mogła zapamiętać potrzebne informacje i od razu wykorzystać je w praktyce.
Po zakończeniu kursu, należy przystąpić do egzaminu, który zawiera test z pytaniami zamkniętymi, rozmowę z egzaminatorem oraz wykonywanie zadań z urządzeniem. Po uzyskaniu wymaganej liczby punktów, pomagamy w kwestiach formalnych oraz w kontakcie z Urzędem Dozoru Technicznego, aby w sposób możliwie szybki i sprawny, kursant uzyskał dokument potwierdzający jego kwalifikacje i uprawnienia.
Podesty przewoźne tzw. pająki – charakterystyka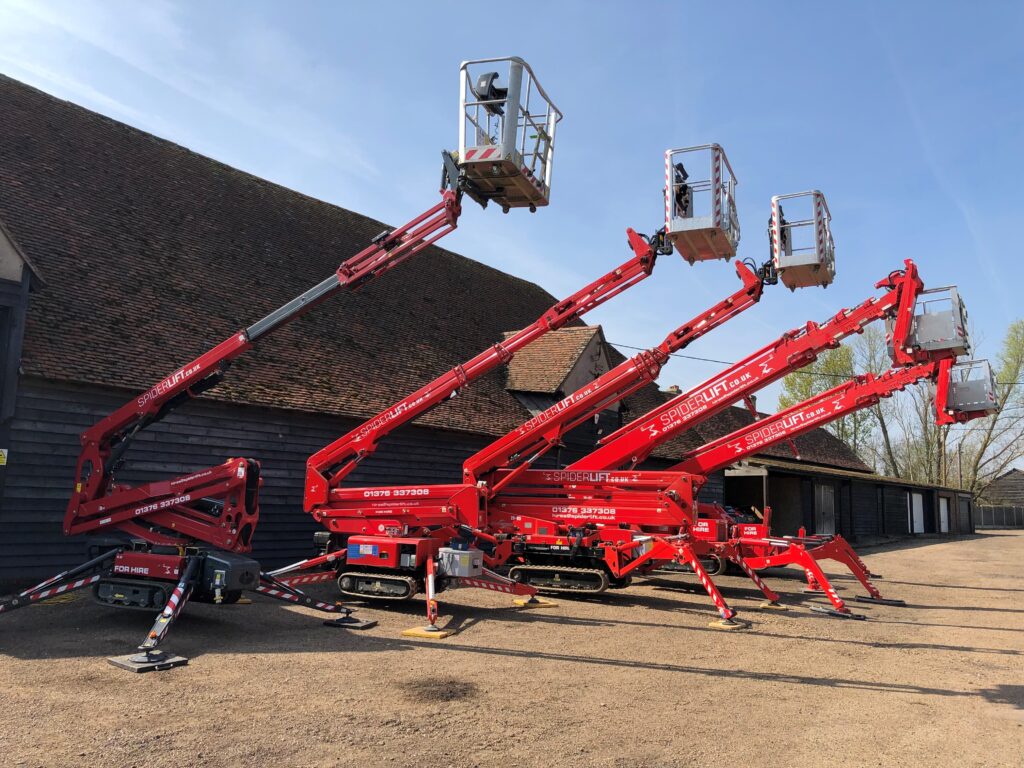 Podesty typu "pająki" zaliczają się do grupy podestów ruchomych. Charakteryzują się podwoziem przypominającym pająka – skąd wzięła się jego nazwa – oraz długim ramieniem, na końcu którego znajduje się kosz ogrodzony barierkami. Ze względu na to, że maszyna nie posiada własnego systemu, który pozwalałby jej na samodzielne przemieszczanie się, zwykle mocuje się ją na specjalnej przyczepie samochodowej. Dodatkowo, zaletą tej maszyny jest niewątpliwie jej mała wielkość i waga w porównaniu z pozostałymi podestami. Nadaje się więc do pracy na zewnątrz, ale również w środku pomieszczeń.
Podesty typu "pająki" – zastosowanie
Ze względu na swoją wielkość i wagę, podesty przewoźne tzw. pająki mają szerokie zastosowanie w różnych branżach. Są wykorzystywane zarówno w magazynach i centrach logistycznych, jak i przy pracach na świeżym powietrzu. Dzięki długiemu ramieniu tej maszyny, zasięg jej pracy jest jeszcze większy i pozwala na wykonywanie różnych czynności na wysokości. Podesty te, są niezwykle użyteczne w różnego rodzaju remontach, naprawach i konserwacjach budynków. Stosuje się je również przy pracach związanych z kompletacją zamówień i inwentaryzacją w magazynach oraz konserwacją zabytków czy przycinaniem gałęzi drzew.
Warto więc posiadać odpowiednie uprawnienia, które pomogą w wykonywaniu pracy w tak różnorodnych branżach i środowiskach.
W ramach kursu zapewniamy:
zajęcia teoretyczne i praktyczne prowadzone przez fachowców,
sprzęt i miejsce do ćwiczeń praktycznych,
materiały szkoleniowe, w tym dostęp do platformy z dodatkowymi informacjami,
egzamin teoretyczny i praktyczny,
uzyskanie odpowiednich uprawnień i kwalifikacji.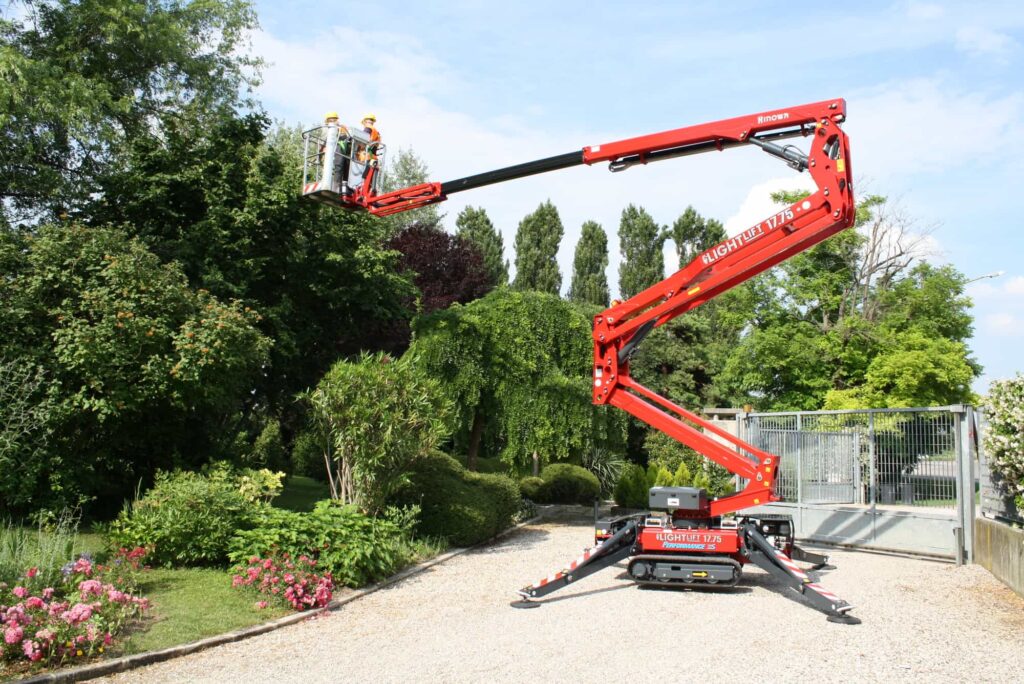 Prowadzimy również kursy na operatora urządzeń UDT takich jak:
podesty ruchome (podnośniki koszowe i nożycowe),
forklifts,
HDS cranes,
cranes,
telescopic handlers,
dźwigi i żurawie wieżowe.
Nasze pozostałe usługi:
kurs na konserwatora maszyn UDT,
stationary and mobile service,
przeglądy maszyn,
repairs,
maintenance,
audits,
modernisation,
sprzedaż urządzeń nowych i używanych,
wypożyczanie urządzeń zastępczych (w wyjątkowych przypadkach),
możliwość sprawdzenia maszyny przed jej zakupem.
Questions and answers
Jakie tematy są omawiane na kursie na operatora podestów?

Na naszych kursach dowiesz się jak wygląda praca operatora w praktyce oraz poznasz budowę podestów ich mechanizmy. Duży nacisk kładziemy na umiejętności praktyczne oraz wiadomości na temat bezpieczeństwa w pracy operatora podestu.
Czy oferujecie kursy online?

Tak, możliwe jest przeprowadzenie zajęć wykładowych w formie online jednak zachęcamy do uczestnictwa osobiście na zajęciach teoretycznych.
Czy prowadzicie serwis podnośników koszowych?

Tak. Poza organizacją kursów, zajmujemy się również naprawą, konserwacją i modernizacją maszyn UDT, a także przeprowadzamy audyty.