What is the application of the variable reach forklift?
Poznaj rodzaje i zastosowanie ładowarek teleskopowych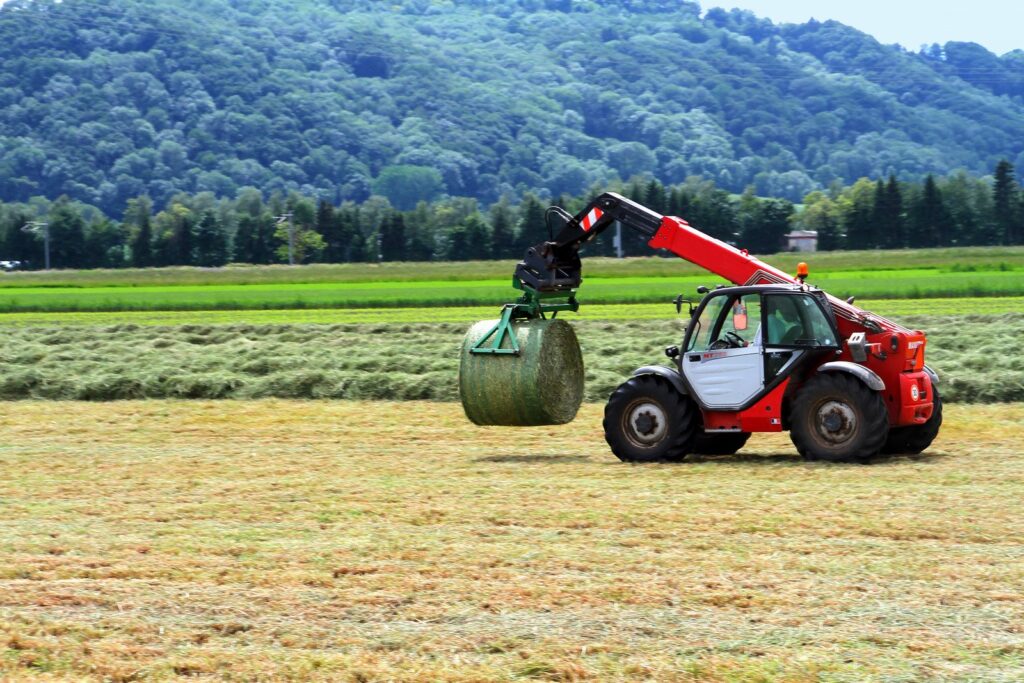 W bardzo wielu pracach, zwłaszcza na budowach czy w dużych gospodarstwach pomoc specjalistycznych maszyn jest konieczna, aby przyspieszyć i ułatwić wykonanie obowiązków. Z pomocą przychodzą ładowarki teleskopowe. Jakie są ich rodzaje oraz jakie dokładnie jest ich zastosowanie?
Rodzaje ładowarek
Ładowarki teleskopowe to urządzenia, których konstrukcja oraz funkcjonalność sprawiają, że rośnie zapotrzebowanie na operatorów tych urządzeń.
Z najbardziej znanych i dostępnych ładowarek teleskopowych na rynku, możemy znaleźć dwa podstawowe rodzaje:
W tych pierwszych istnieje możliwość zmiany pozycji kabiny operatora, kiedy mowa o drugich natomiast, kabina jest nieruchoma.
W przypadku podziału na teren, na jakim ma pracować maszyna, dzielimy je na dwa typy:
ładowarki o napędzie mechanicznym,
ładowarki o napędzie hydrostatycznym.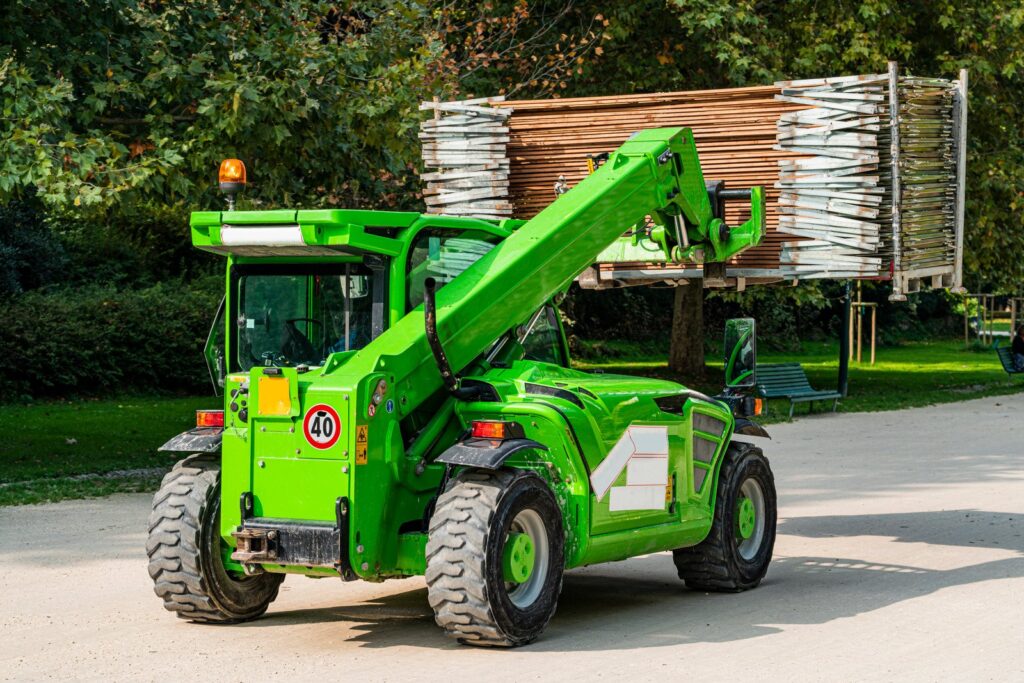 Przy drugim typie do napędu wykorzystywany jest olej hydrauliczny, a głównymi jego elementami są pompy i silniki. Ten rodzaj sprawdzi się najlepiej w pracach rolniczych na twardym terenie. Jeśli natomiast będziemy używać maszyny na terenie odkształcanym, zdecydowanie lepsza będzie ładowarka z napędem mechanicznym. Charakteryzuje się on wyższą sprawnością oraz możliwością przenoszenia większych obciążeń.
Application
Na budowie
W pracy na budowie ładowarka teleskopowa będzie zdecydowanie niezastąpionym urządzeniem. Pozwoli przenosić wszelkie ciężkie elementy, jak betonowe prefabrykaty, drewniane elementy konstrukcyjne, metalowe rury oraz wiele innych materiałów, które nie sposób przenieść ręcznie. Dużym atutem jest możliwość korzystania z maszyny na trudnym terenie, np. rozkopanym, z jakim często mamy do czynienia na budowie.
W rolnictwie
Wszechstronność ładowarek teleskopowych pozwala wykorzystywać je również w nowoczesnych gospodarstwach rolnych. Jeśli hodujemy zwierzęta, maszyna może zastąpić traktor w przypadku konieczności rozrzucenia nawozu, urządzenie z długim ramieniem będzie na pewno pomocne, kiedy dojazd do usypiska jest utrudniony. Ponadto maszyna może pomóc przy załadunku oraz rozładunku bel słomy, które potrafią być bardzo ciężkie i niemożliwe jest ich ręczne przeniesienie z jednego miejsca na drugie. A jeśli potrzebujemy wykonać pracę na wysokościach? Tutaj również przyjdzie z pomocą ładowarka teleskopowa – dzięki niej możemy wykonać wiele prac i to przy użyciu tylko jednej maszyny.
Inne miejsca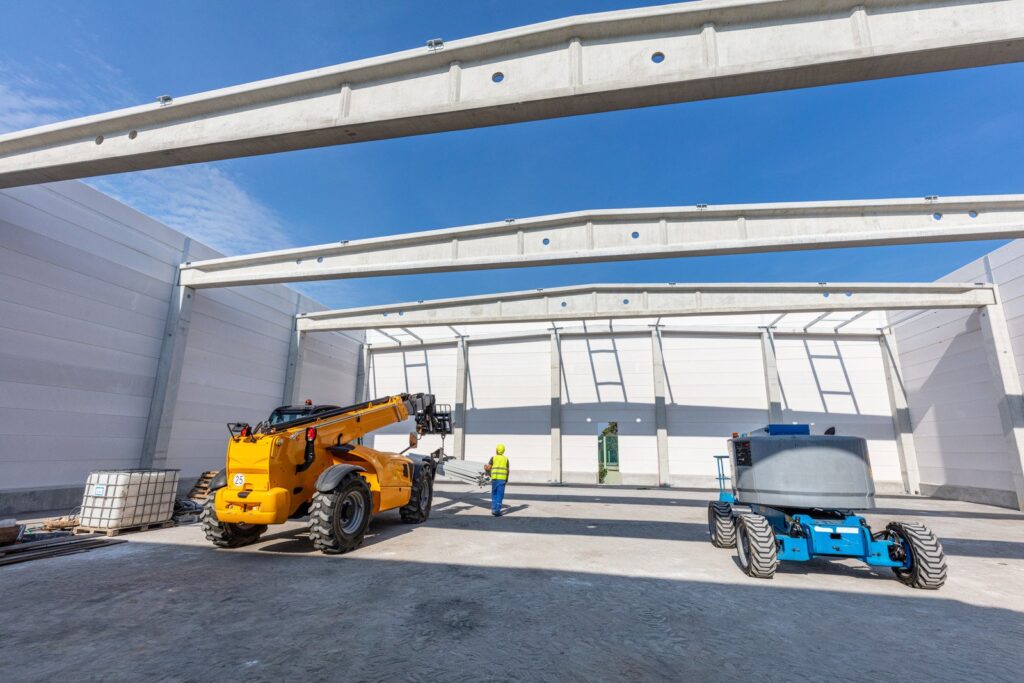 Możliwości tych urządzeń pozwalają wykorzystywać je także do innych prac, gdzie jest konieczność przenoszenia ciężkich materiałów czy przedmiotów. Sprawdzą się więc także w lotnictwie np. przy holowaniu samolotów, ale mogą też służyć jako platforma transportowa, która pozwoli serwisantowi na szybsze dokonanie przeglądu samolotu.
W portach morskich przy załadunku statków oraz w leśnictwie, kiedy musimy przenieść ciężkie drewniane bele, infrastrukturze drogowej, w kopalniach, a także podczas renowacji budynków. Wszędzie tam, gdzie potrzebna jest maszyna do przeniesienia ciężarów czy dużych gabarytów, będzie to niezastąpiona pomoc.
Questions and answers
What types of telehandlers are there?

Ładowarki teleskopowe dzielimy na dwa podstawowe rodzaje: obrotowe oraz czołowe. Ze względu na napęd zaś, dzielimy je na te z napędem mechanicznym i hydrostatycznym.
Jakie jest zastosowanie ładowarek teleskopowych na budowie?

Pozwoli przenosić wszelkie ciężkie elementy, jak betonowe prefabrykaty, drewniane elementy konstrukcyjne, metalowe rury oraz wiele innych materiałów, które nie sposób przenieść ręcznie.
Jakie jest zastosowanie ładowarek teleskopowych w rolnictwie?

Są przydatne przy pracach gospodarczych – do rozwożenia nawozu, a także do przenoszenia ciężkich bel słomy czy drewna.
W jakich pracach są przydatne ładowarki teleskopowe?

Można ich używać do wszelkich prac na budowie. Z ich pomocą można przenosić wszelkie ciężkie materiały z miejsca na miejsce. Poza tym, wykorzystywane są w leśnictwie, rolnictwie, w portach morskich czy kopalniach.