UDT TRAINING FOR MOBILE PLATFORMS
Uprawnienia konserwatora lub operatora na podnośniki masztowe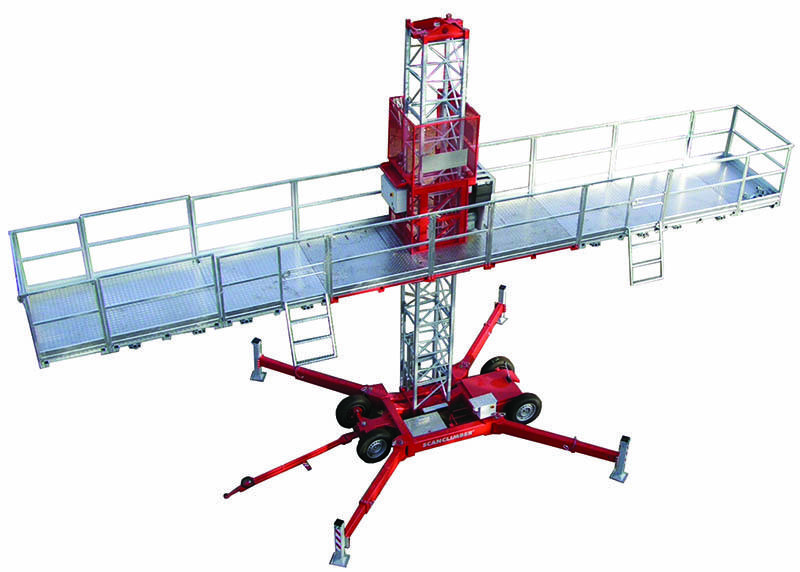 Ośrodek Doskonalenia Kadr ERGON, jest firmą szkoleniową, która działa na rynku polskim od kilkunastu lat. Oferujemy kursy dla osób chcących poszerzyć swoje kwalifikacje w zakresie obsługi i konserwacji podestów ruchomych. Umiejętność korzystania z tych urządzeń jest coraz częściej wymagana w wielu branżach. Zapisanie się na kurs i zdobycie uprawnień potwierdzonych przez Urząd Dozoru Technicznego pozwoli na rozwinięcie kariery zawodowej i znalezienie dobrze płatnej pracy. Nasze szkolenia dotyczą praktycznych kwestii obsługi między innymi podestów ruchomych nożycowych czy koszowych. Nasi doświadczeni pracownicy dopełniają wszelkich starań, by sprostać oczekiwaniom każdego kursanta.
Course of training
Szkolenia dla przyszłych operatorów dzieli się na dwa etapy:
zajęcia teoretyczne – na których kursanci zapoznają się z materiałami wymaganymi przez UDT,
zajęcia praktyczne – podczas których kursanci zdobywają manualne umiejętności bezpiecznego obsługiwania urządzenia.
Przeprowadzamy następujące kursy:
kurs na podesty ruchome stacjonarne,
kurs na podesty ruchome masztowe (pozwala na kierowanie podestami ruchomymi masztowymi i stacjonarnymi),
kurs na podesty ruchome wiszące (pozwala na kierowanie podestami ruchomymi wiszącymi i stacjonarnymi),
kurs na podesty ruchome przejezdne,
kurs na pojazdach kolejowych.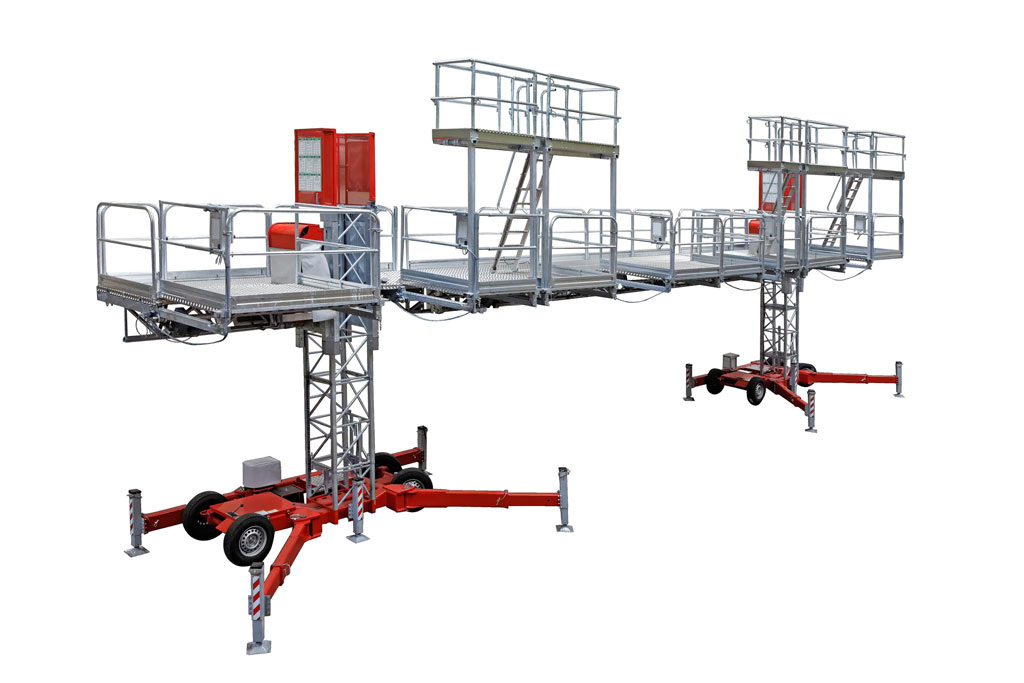 Post-course work
Podesty ruchome są użytkowane w wielu branżach. Osoba posiadająca uprawnienia, potwierdzone wymaganym zaświadczeniem może pracować między innymi:
in warehouses,
dużych halach handlowych,
zakładach produkcyjnych,
wykonując prace montażowe,
wykonując prace przy torach,
on construction sites,
w branży wystawienniczej.
Podesty ruchome – krótka charakterystyka
Są to urządzenia będące szczególnym rodzajem dźwignic. Służą do transportu osób lub ładunków na określoną wysokość, korzystając z gondoli lub platformy, które są podnoszone na dźwigniku lub zawieszone na cięgniku. Ruch może być wykonywany zarówno w pionie jak i poziomie. Wyróżniamy podesty samobieżne, czyli poruszające się (mogą być przyczepione do samochodu) i stacjonarne, czyli nieprzemieszczające się. Każde z nich, by mogły być dopuszczone do pracy muszą pozytywnie przejść dozór techniczny.
Types of permissions
Osoby pracujące przy podestach ruchomych mogą mieć dwa rodzaje uprawnień:
do konserwacji – potrzebne do wykonywania prac konserwatorskich,
do obsługi – potrzebne do pracy na stanowiskach kierowców i operatorów.
Jednak należy zaznaczyć, że jedna osoba może mieć obydwa rodzaje uprawnień.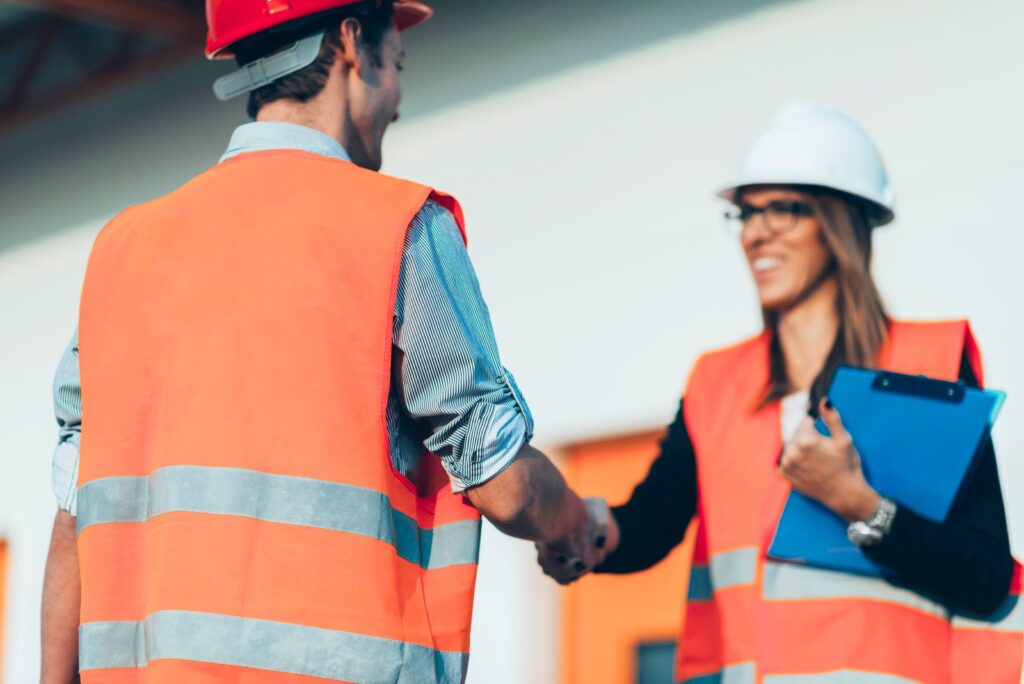 Warunki przystąpienia do szkolenia i egzaminu:
minimum 18 lat,
znajomość w mowie i piśmie języka polskiego na poziomie komunikatywnym,
ukończenie co najmniej szkoły podstawowej,
zaświadczenie lekarskie, potwierdzające brak przeciwskazań zdrowotnych do obsługi urządzeń mechanicznych,
uiszczenie opłaty za kurs i egzamin.
Oferta naszych kursów
Nasza oferta jest bardzo szeroka. Serdecznie zapraszamy do zapoznania się z resztą naszych kursów:
kurs konserwacji dźwigów,
kurs obsługi i konserwacji żurawi HDS,
mountaineering course,
a course in the operation and maintenance of tower cranes,
crane operation and maintenance course,
kurs obsługi i konserwacji wózków widłowych.
Questions and answers
Jak wygląda kurs na obsługę podestów ruchomych?

Kurs składa się z części teoretycznej i części praktycznej i kończy się egzaminem UDT.
Gdzie można pracować po ukończeniu kursu?

Prace można znaleźć w wielu miejscach, m.in. na budowach, w magazynach, przy pracach montażowych, w branży wystawienniczej i halach handlowych.
Czy prowadzicie jeszcze inne szkolenia?

Oferta naszych kursów jest bardzo szeroka. U nas zdobędziesz kwalifikacje do obsługi wózków widłowych, żurawi wieżowych, żurawi HDS, suwnic i wielu innych urządzeń.
Czy prowadzicie kursy konserwacji maszyn?

Oczywiście. Prowadzimy kursy obsługi urządzeń, ale też i kursy konserwacji urządzeń.