Mobile crane maintenance licence course
Konserwator żurawi samojednych – szkolenie
Zapraszamy do wzięcia udziału w szkoleniu na uprawnienia konserwatora żurawi samojezdnych. Kurs przygotuje Państwa do zdobycia UDT qualifications. Nasz ośrodek szkoleniowy specjalizuje się w szkoleniach z obsługi i konserwacji wszystkich typów żurawi. Program szkoleniowy dostosowany jest do wymagań UDT.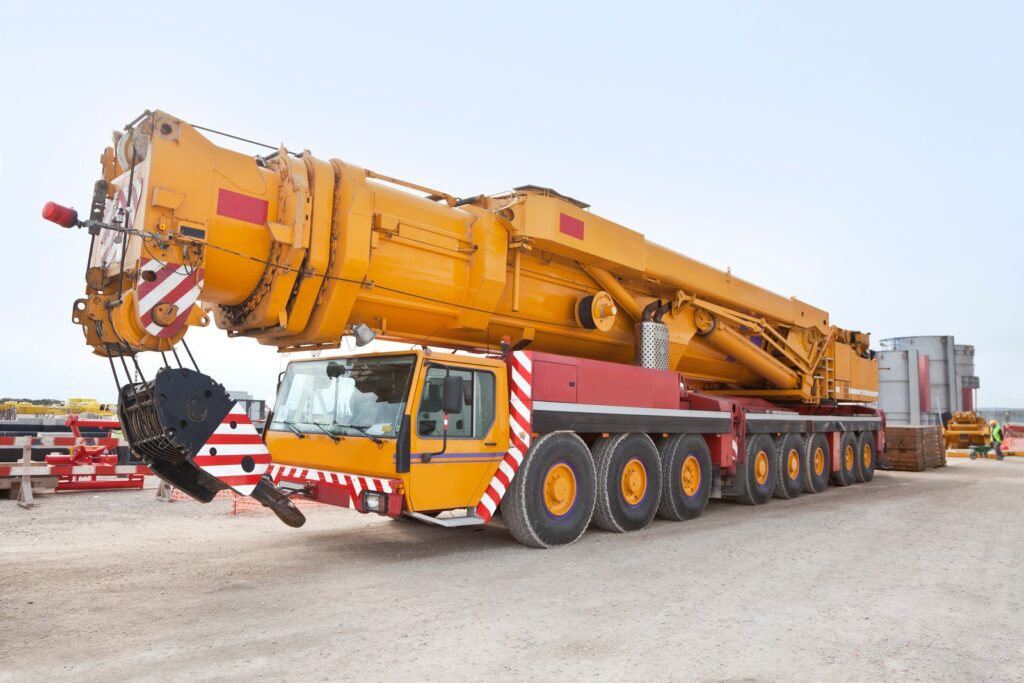 O kursie
Kurs na operatora i konserwatora żurawi samojezdnych podzielony jest na dwie części:
teoretyczną – zajęcia odbywają się w sali wykładowej w naszej placówce, istnieje też możliwość uczestniczenia w wykładach online,
praktyczną – zajęcia odbywają się na urządzeniach na placu manewrowym, pod okiem wykwalifikowanego szkoleniowca.
Istnieje również możliwość realizacji kursu w siedzibie oraz na urządzeniach klienta.
Na zakończenie kursu czeka Państwa egzamin przed komisją UDT, po uzyskaniu pozytywnego wyniku zostaje wydane zaświadczenie kwalifikacyjne do obsługi/konserwacji żurawi samojezdnych.
Entitlements
UDT qualifications do konserwacji i obsługi żurawi samojezdnych mają ważność 5 lat. Po upływie tego czasu należy je odnowić. Uprawnienia UDT ważne są na terenie całego kraju a także są honorowane przez pracodawców UE.
Programy szkoleń
Zakres kursu na conservator żurawi samojezdnych obejmuje:
budowę żurawi,
types of cranes,
zasady BHP,
technical supervision,
zasady prawidłowej konserwacji i eksploatacji żurawi samojezdnych,
sposoby naprawy najczęstszych usterek,
obowiązki operatora i konserwatora,
uprawnienia operatora i konserwatora,
zasady pisania planu konserwacji,
praktyczne zajęcia konserwatora przy żurawiach.
Entry requirements for the course
Aby wziąć udział w kursie należy:
posiadać wykształcenie minimum podstawowe,
be at least 18 years old,
posiadać prawo jazdy kat. B (operator posiadający prawo jazdy kat. C może poruszać się po drogach publicznych),
dostarczyć opinię lekarza o dobrym stanie zdrowia.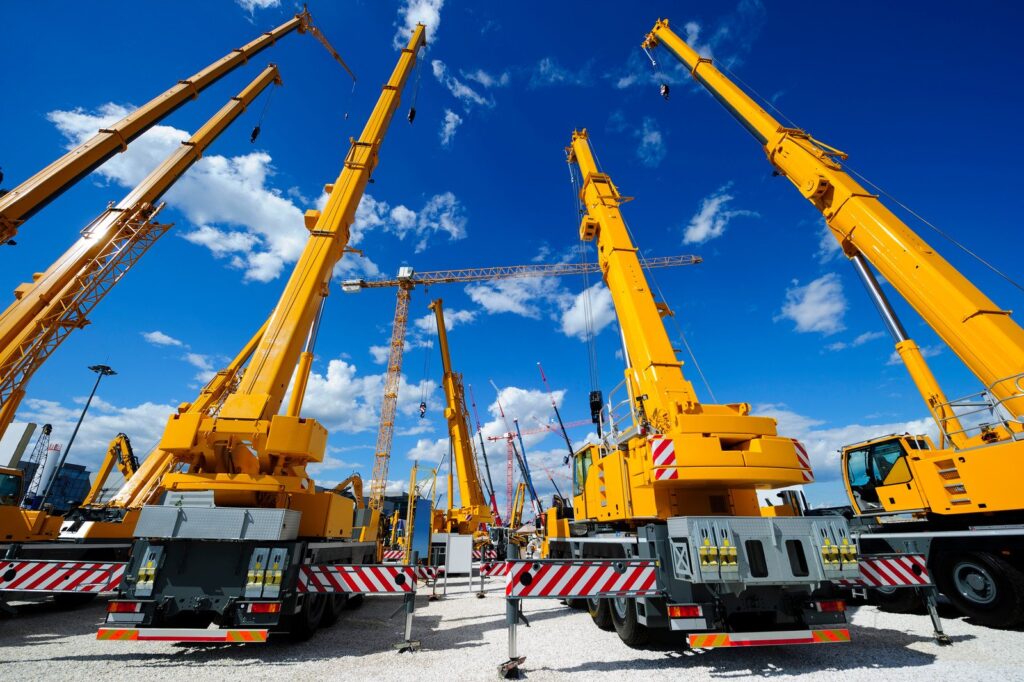 Żurawie samojezdne – zastosowanie i specyfika
Żurawie samojezdne to dźwignice, które są zamieszczone na odpowiednio wzmocnionym podwoziu samochodu ciężarowego lub na specjalnie skonstruowanym podwoziu samojezdnym. Napędzone są one przez jeden lub dwa silniki. Żurawie samojezdne złożone są z wciągarek i wysięgnika wychylnego, który pozwala maszynie podnosić, opuszczać i przemieszczać elementy. Dźwigi samojezdne posiadają dwa tryby pracy: dźwigowy i transportowy. Żurawie samojezdne wykorzystywane są najczęściej przy pracach przeładunkowych i transportowych oraz montażu obiektów przemysłowych.
Typy żurawi
żurawie przewoźne i przenośne,
żurawie szynowe,
żurawie stacjonarne,
deck cranes,
żurawie pływające,
railway cranes and on railway vehicles,
tower cranes i szybkomontujące.
Oferujemy szkolenia na wyżej wymienione typy żurawi.
What do we offer?
pomocnicze materiały szkoleniowe,
pełne szkolenie (część teoretyczna i praktyczna),
egzamin UDT (wszystkie formalności związane z egzaminem załatwiane są przez nas).
Responsibilities of the conservator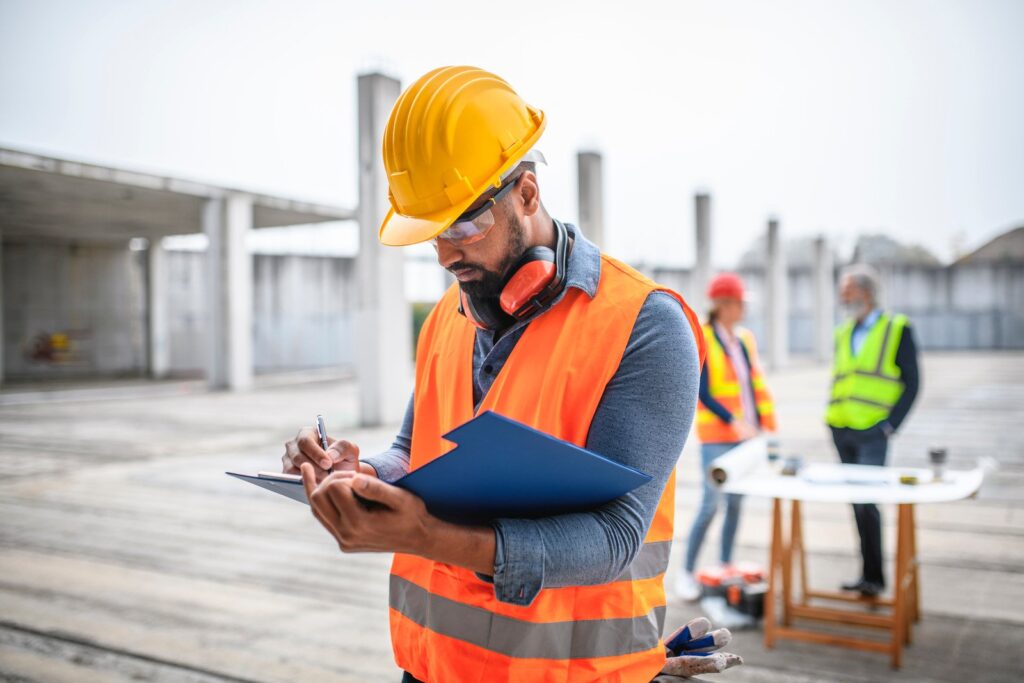 Przeprowadzanie regularnych przeglądów technicznych i konserwacji żurawi, w tym sprawdzanie i naprawa mechanizmów, układów hydraulicznych, elektrycznych, pneumatycznych i innych elementów.
Wymiana zużytych części i eksploatacyjnych, w tym łożysk, pasków, przewodów, węży i filtrów.
Wykonywanie prac związanych z malowaniem i ochroną antykorozyjną żurawi.
Monitorowanie stanu zużycia żurawi i rejestrowanie awarii oraz usterek.
Utrzymywanie stałego kontaktu z kierownikami budowy oraz innymi pracownikami, aby zapewnić efektywną i terminową realizację prac konserwatorskich.
Planowanie i koordynacja prac związanych z konserwacją żurawi, w tym ustalanie terminów przeglądów i konserwacji oraz nadzorowanie prac wykonywanych przez innych pracowników.
Where do we train?
Nasza główna siedziba znajduje się w Warszawie, ale posiadamy ośrodki szkoleniowe w większych miastach na terenie całej Polski. Oferujemy także dojazd do klienta pod wskazany adres i tam przeprowadzenia szkolenia.
We have provided training in cities such as:
Poznań,
Bydgoszcz,
Toruń,
Łódź,
Lublin,
Kraków,
Wrocław,
Bialystok,
Gdansk,
Szczecin.
Training price
Ceny w naszym ośrodku ustalamy indywidualnie. Zależy ona od m.in. miejsca szkolenia czy grupy uczestników. Aby dowiedzieć się więcej zapraszamy do kontaktu z naszymi konsultantami.
W naszej ofercie znajdziecie Państwo jeszcze inne szkolenia, między innymi na:
cableways,
cranes,
podnośniki,
wyciągi statków i goods lifts,
winches and hoists.
Serdecznie zapraszamy do kontaktu.
Questions and answers
Czy operatorzy żurawi samojezdnych musza mieć prawo jazdy?

Tak, operatorzy żurawi samojezdnych powinni posiadać prawo jazdy kategorii B.
Jak wygląda egzamin UDT na żurawia samojezdnego?

Egzamin składa się z dwóch części teoretycznej i praktycznej. Podczas części teoretycznej zdający będzie musiał wykazać się swoją wiedzą zdobytą podczas kursu, a w części praktycznej będzie musiał pokazać swoje umiejętności w prowadzeniu żurawia.